The thing which is constant in our life is change. And change comes over with time. A few decades ago, people would have never imagined of a touch screen device or a portable computer. Which is now a day is very familiar with every individual.
Even animals could have changed with time is a very unexpected thing. Let us see how the things we know so well looked when they were just invented or just appeared.
Broiler chicken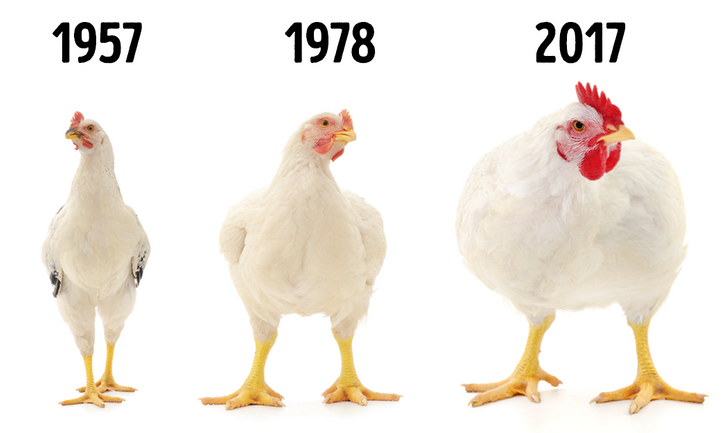 Cosmetology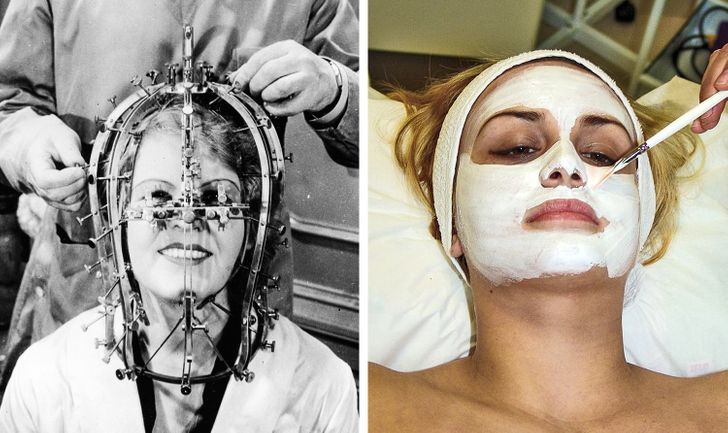 Modern cosmetology has made a huge step forward and the huge scary machines are in the past.
Touch screen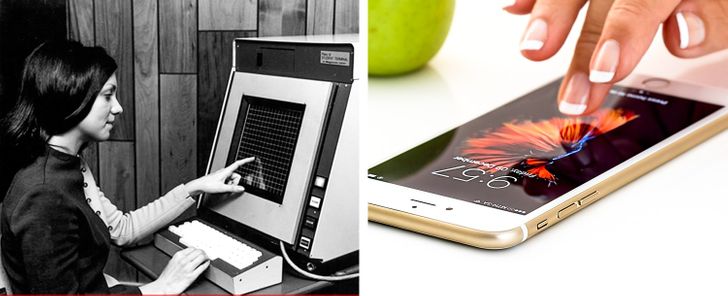 The touchscreen was invented in the U.S. in 1972. It consisted of a bunch of infrared rays 16 x 16 blocks.
Baby carriage

This appeared only in the 18th century in Great Britain. They were really different from what we know today.
Dog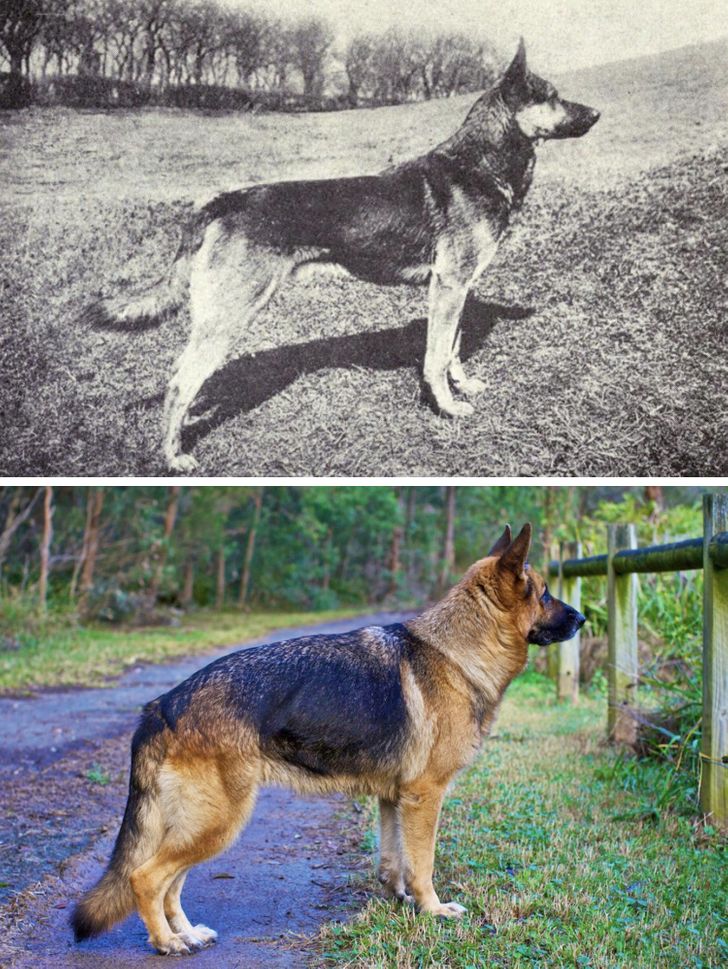 Bananas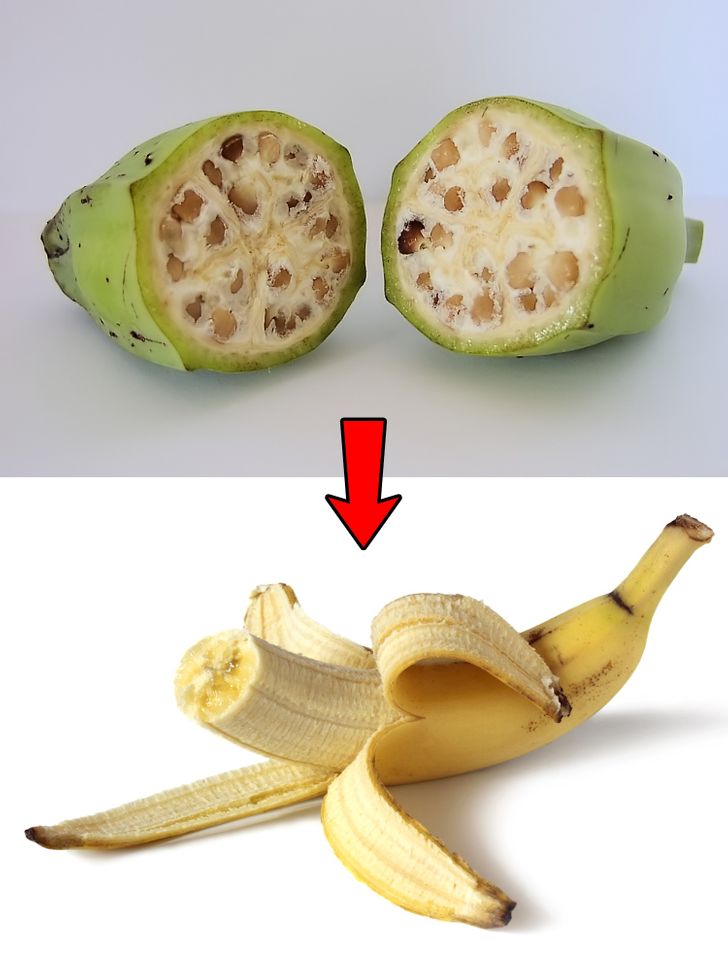 The first bananas were cultivated around 7,000 thousand years ago, it was the Musa acuminate species. The bright fruit we know today is much tastier than its ancestor.
Camouflage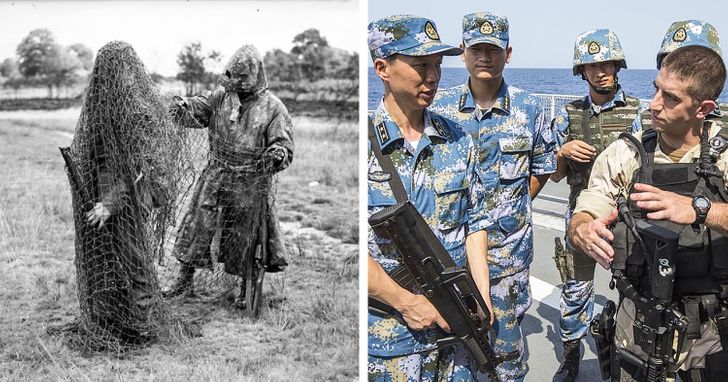 The first military camouflage was used in the army at the end of the 19th century and was actively used during the First World War. It didn't just hide people but even hid entire ships. Modern camouflage has a lot of different colors and patterns depending on countries where it is used.
Laptop
The first portable computer appeared in 1981. It weighed almost 25 pounds and cost almost $2,000. There was only 64 kb of RAM, 3 ports, and a 5-inch monochrome display.
Data storage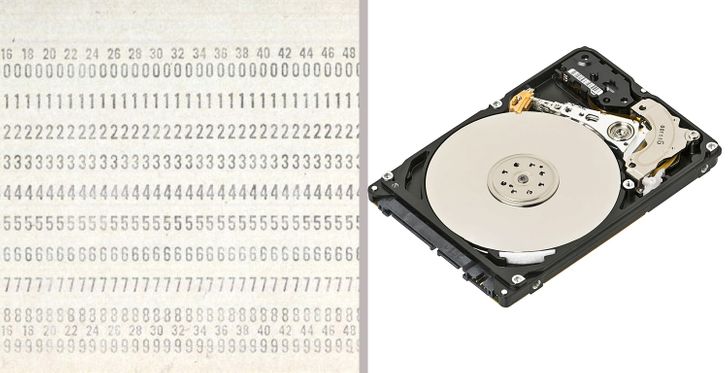 The first data storage devices were magnetic tapes and punched cards. But one of the first really popular ways of storage was, of course, the floppy disk which could store only a few photographs.
Computer games
USB drives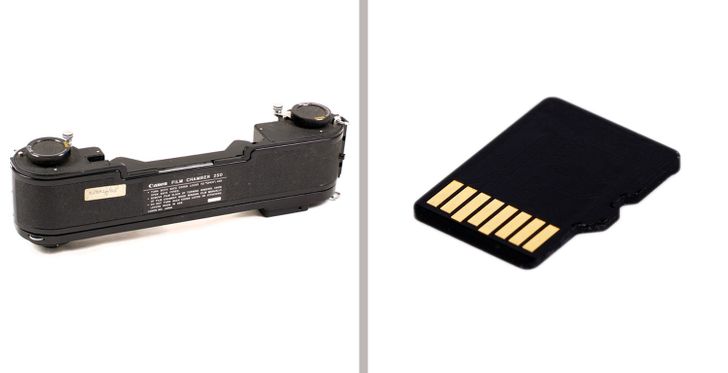 All of you must be familiar and can realize the difference between then and now USB drives.
Iron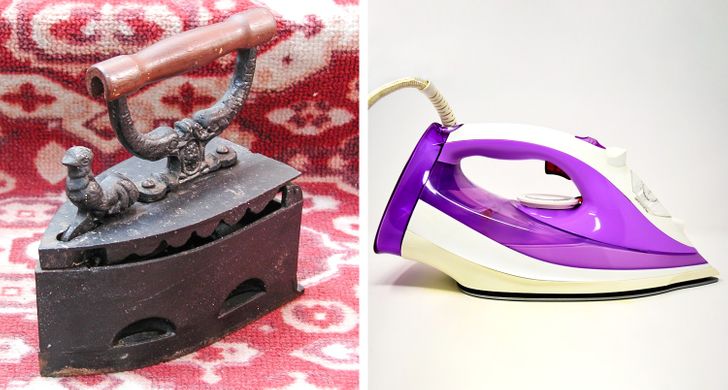 Actually, it wasn't really an iron but more of a hot iron bar. People used to put coal in them and heated them up on stoves. They were made of cast iron and weighed over 11 pounds.
Cinema
The first movies were very primitive. They were made in a single shot, no editing, no camera movement, and no lighting. The cameraman also played the role of the director, editor, and lighting artist.
Swimsuit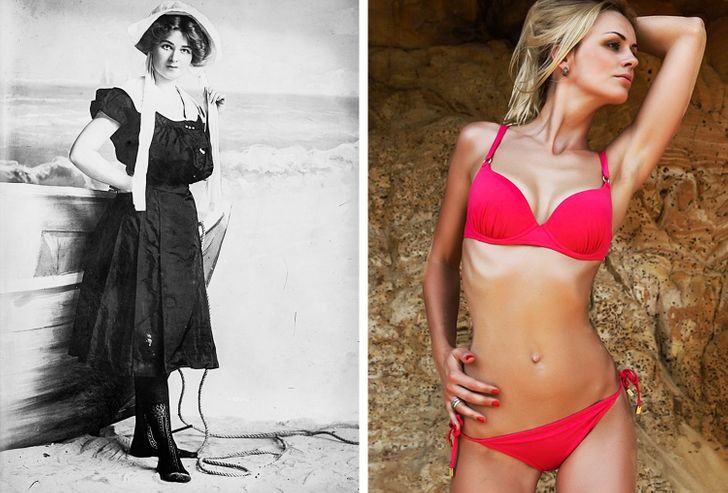 The first swimsuits were made in the 18th century. They were replaced by knitted swimsuits and the bikini that we all know and love appeared in 1946.
Razor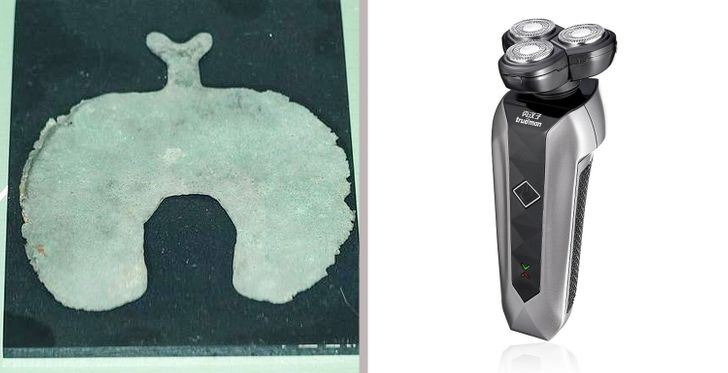 Cave art tells us that the first razors appeared in prehistoric times. The razors that we know today have existed for only a very short time — they were invented in the 1970s.