Everyone in the world wants to be safe and ready for almost anything this time and day. Albeit, some pet owners do have a 'beware of the dog" sign outside their house for extra added security purposes.
But only a few pet people believe that a gentle warning is the best form of protection from something awry. They combine their pet's cuteness with their loyalty for extra security measures.
Enter, guard dogs. These dogs are just too adorable as they are loyal and fiery, and you just can't miss having a look at them here at Hiptoro.
We have compiled for you a hilarious yet adorable list of dog pictures with ideas about how to keep you and your home safe. Look below :
The Golden Guard
It's hard to think of Golden Retrievers as guard dogs even though they are loyal, faithful, and protective pets. But they're also just so sweet that we can't picture one getting too angry.
Still, we'll respect the sign.
.
BEWARE OF DOG! Calvin may lick you to death! 🐶😂 #goldenretriever #happypuppy @Petco @thedailygolden pic.twitter.com/dtRBIrXhkd

— Christopher D. (@ChristopherD11) March 3, 2016
So ferocious
https://www.instagram.com/p/BfXziSghHNz/?utm_source=ig_web_copy_link
Asleep on the job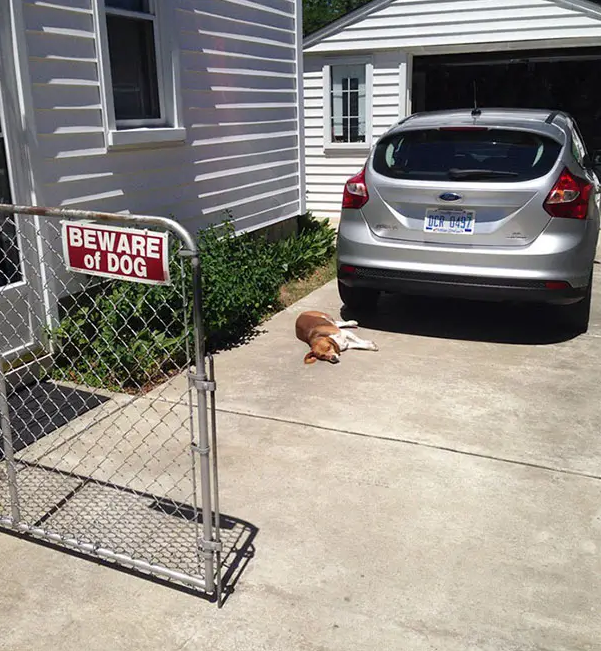 Beware of cuteness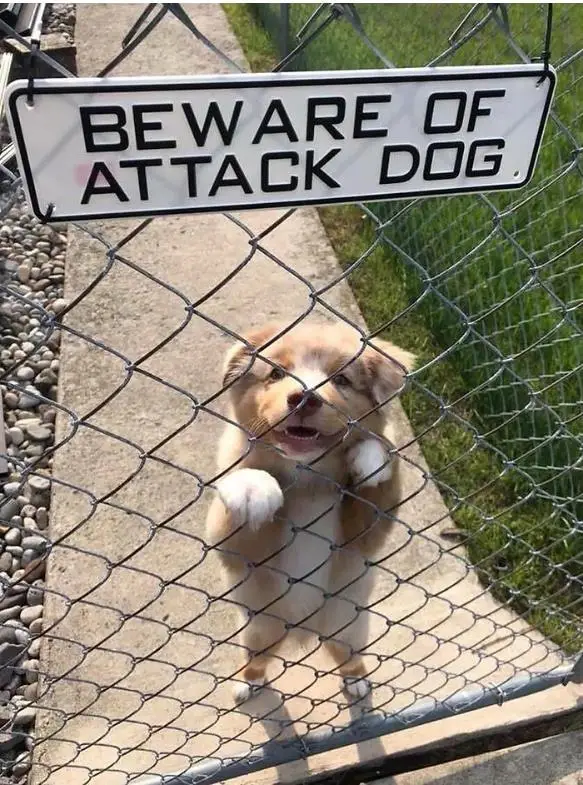 Mocking
You have to be careful around this dog – he's clearly making fun of passers-by.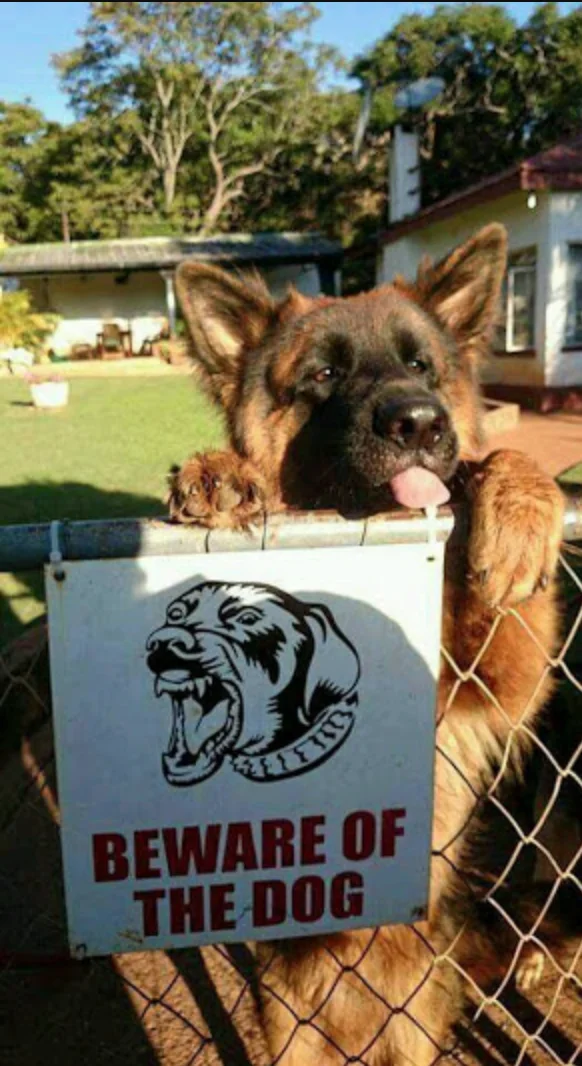 Beware of ankles
This little guy is taking his sign very seriously.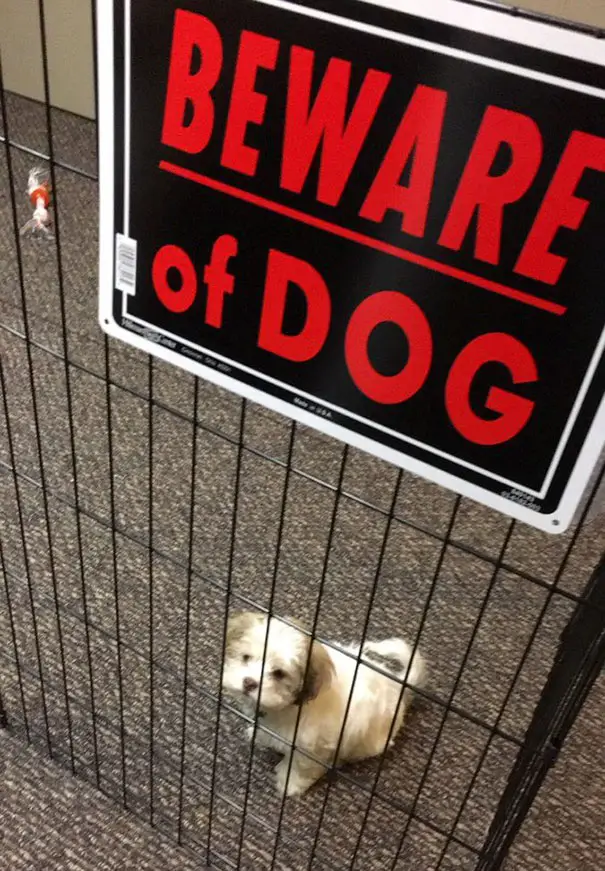 Goofball
Well, we were warned. That's more than we wanted to see of the dog. He's clearly scratching an itch before he gets back to his very serious work.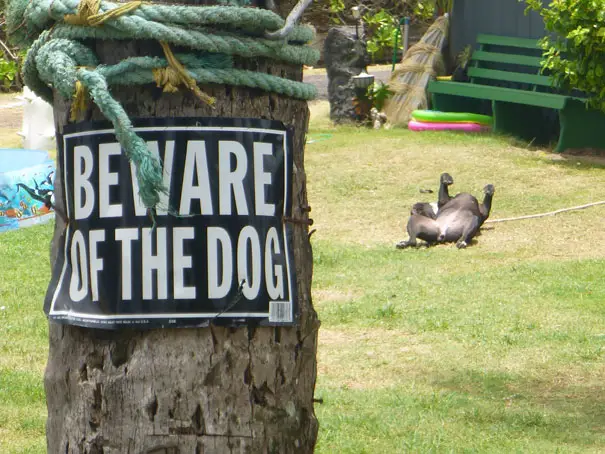 Soul-stare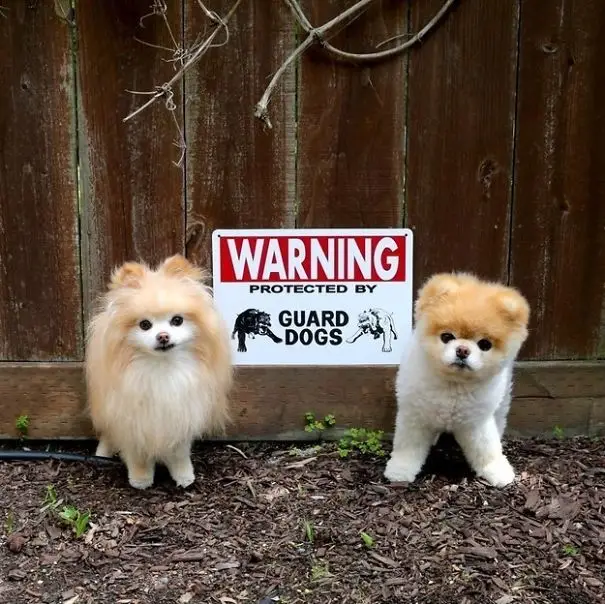 Good thing no one hung up that sign yet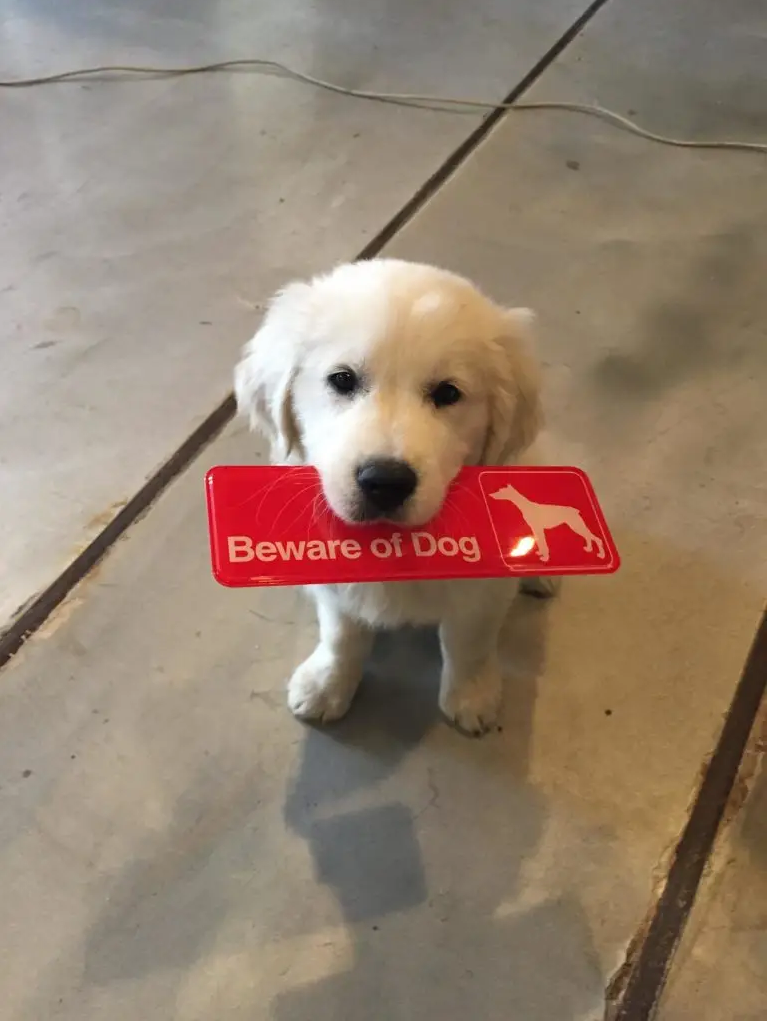 Beware of Joey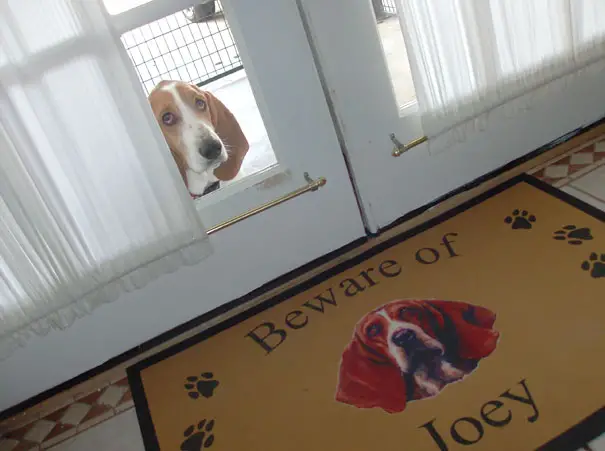 Now we're terrified
We're not sure if the dog is off-duty or a "Beware of Cat" sign was not available, but the guard on the job is definitely making us think twice about taking another step towards the fence.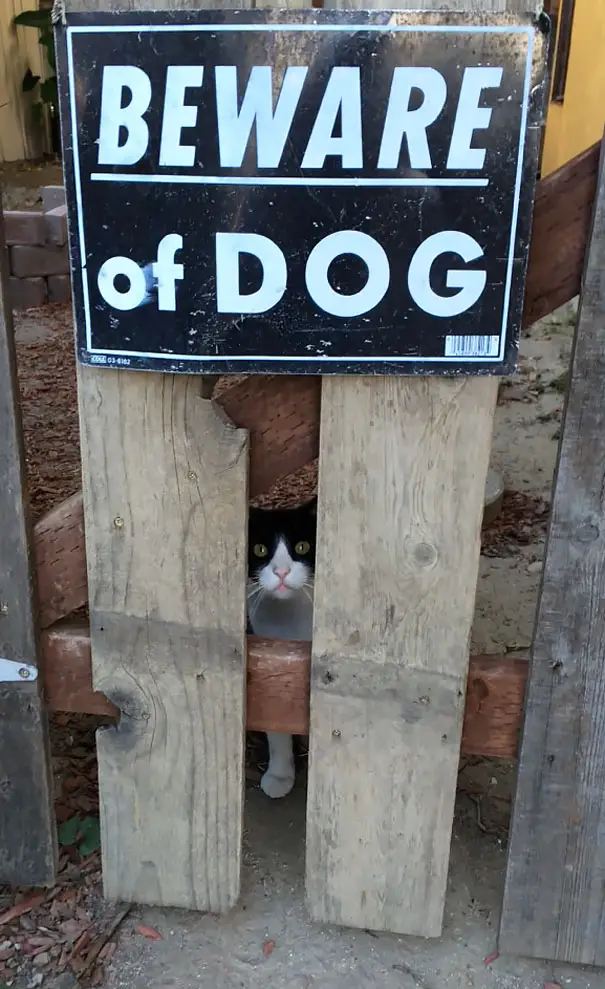 Small but mighty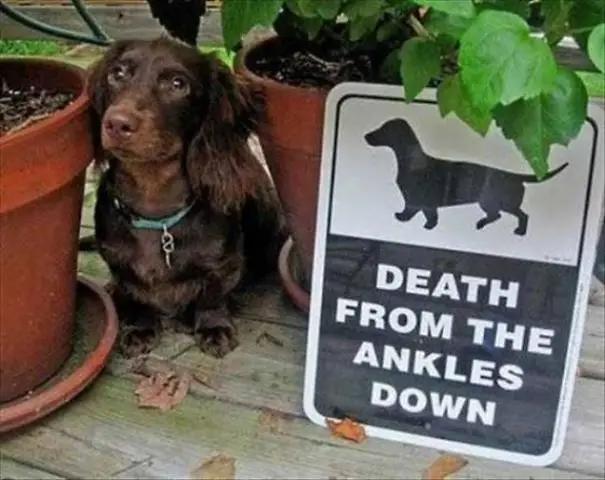 We'll take our chances
Doesn't it look like he's beckoning passers-by to come in? That smiley face is nearly irresistible.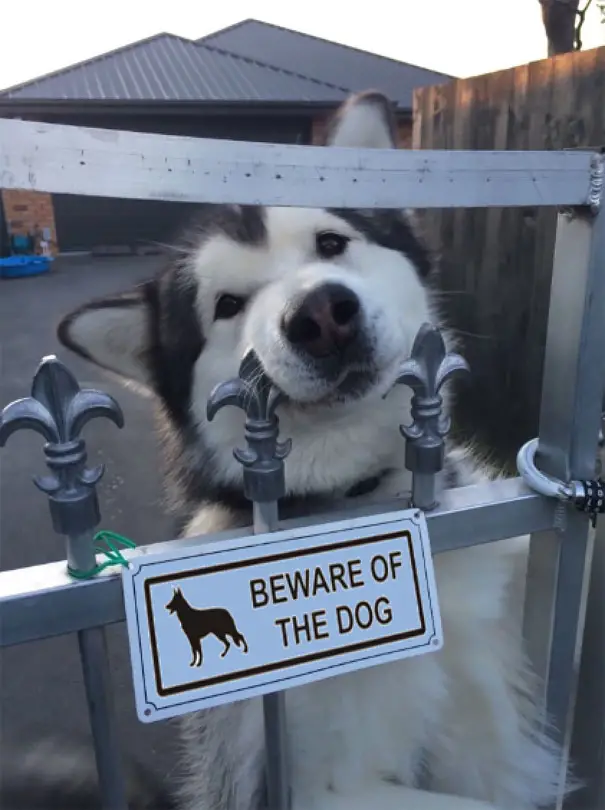 Tripping hazard
Don't come any closer unless you want to give belly rubs all day long.
Dress for the job you want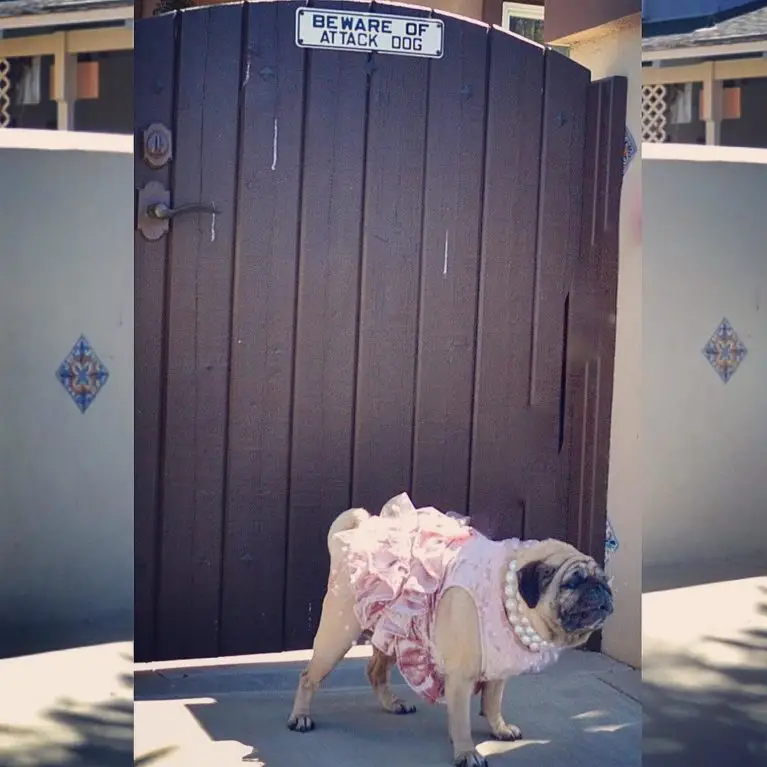 It's me!
https://www.instagram.com/p/B6JhXXag9qi/?utm_source=ig_web_copy_link
Keep scrolling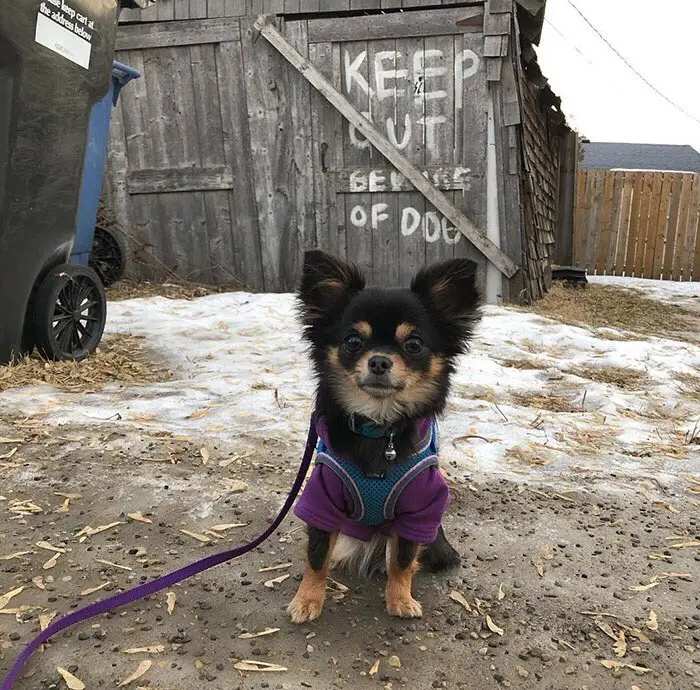 Share your version of 'beware' sign with us in the comments below, be sure to like and follow us at Hiptoro for your daily doggo goodness.
Though I am a Bioinformatician, my inclination towards content writing is never less than it. I relish doing research, reading, and writing. I can easily jot down, not for me but for my readers. And through this, I wish to bring the best of me to my readers.