Have you ever looked up and found any interesting shape in the clouds? We know you have because it's really hard to ignore the amazing shapes and patterns of the sky. But do you know it is called? Well, this tendency to find connections between unrelated things is known as apophenia. 
Today what we are going to talk about is related to apophenia. No, it's not the clouds but dog paws. Ok so let us break this entire thing in a simpler way for you. Someone has just realized that dog paws look like tiny koalas and the netizens are going gaga over it. Although it sounds weird, it is interesting and the pictures that we have found are proof. 
Scroll down and check out the tiniest koalas yourself.
One Twitter user noticed that dog paws look like tiny koalas: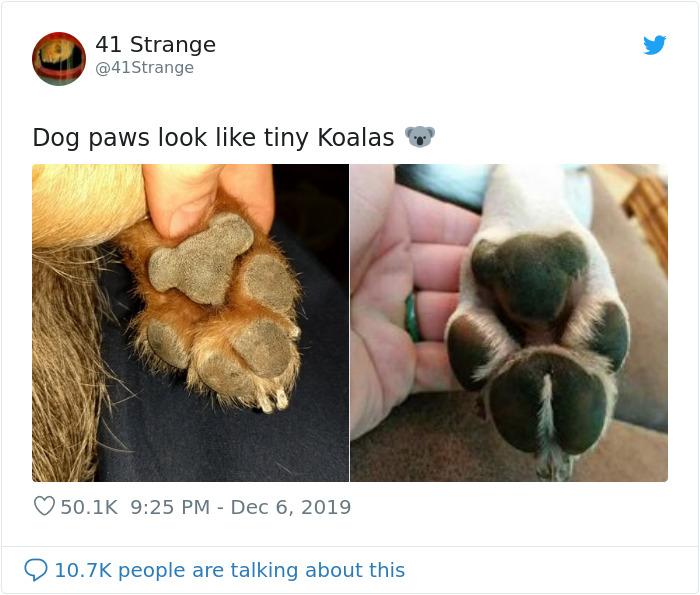 And if you look more closely, you can actually see they are right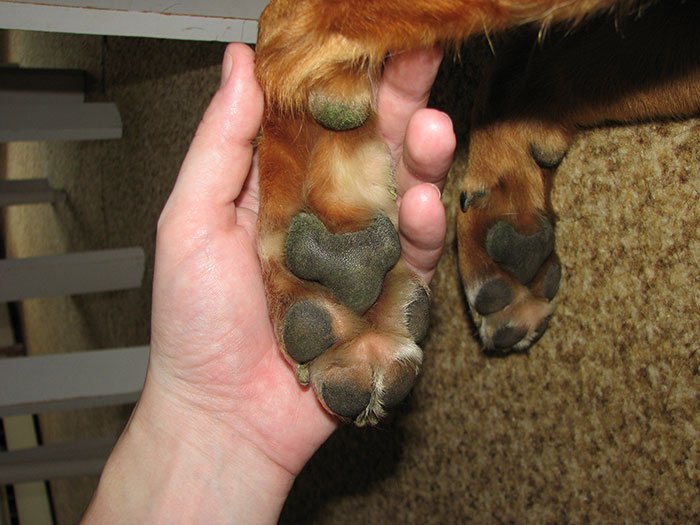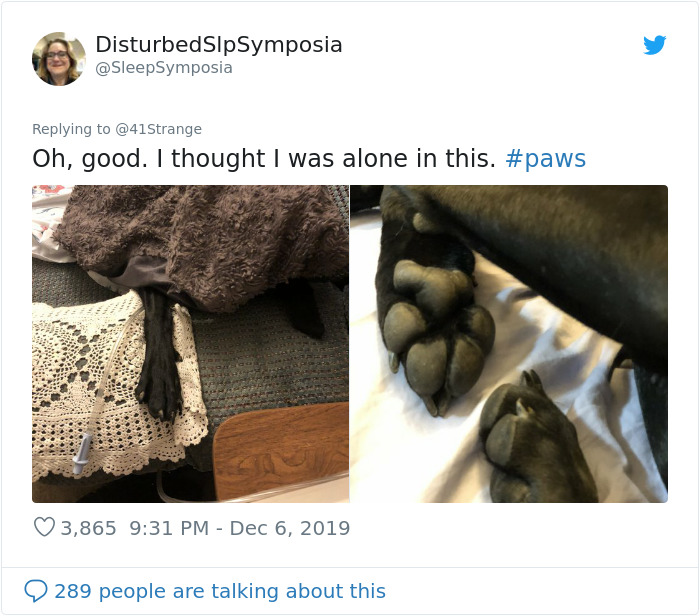 Other users soon started posting photos of their own pet's paws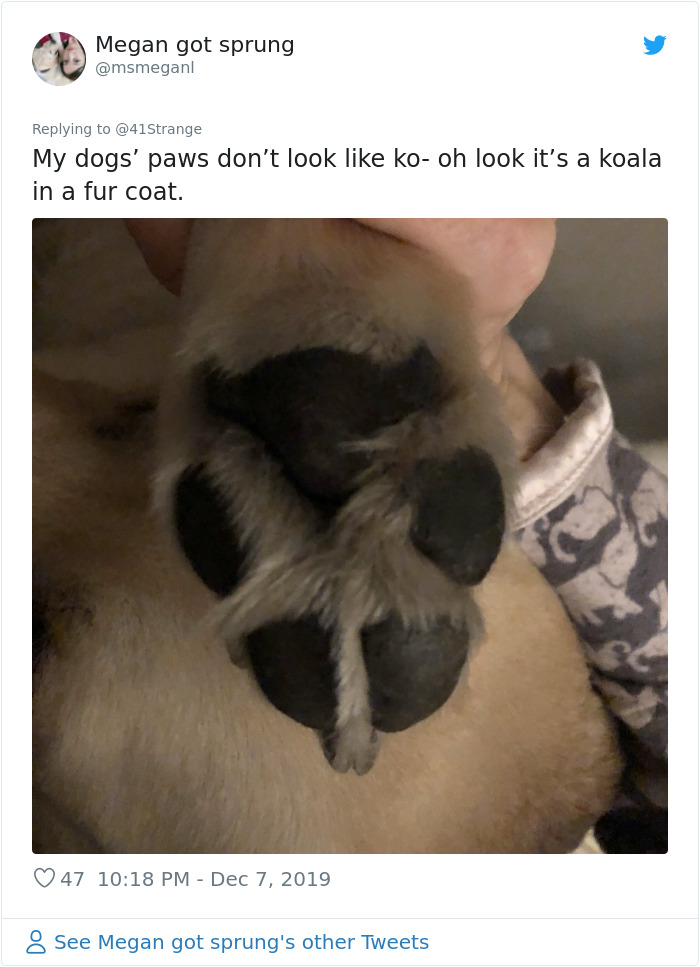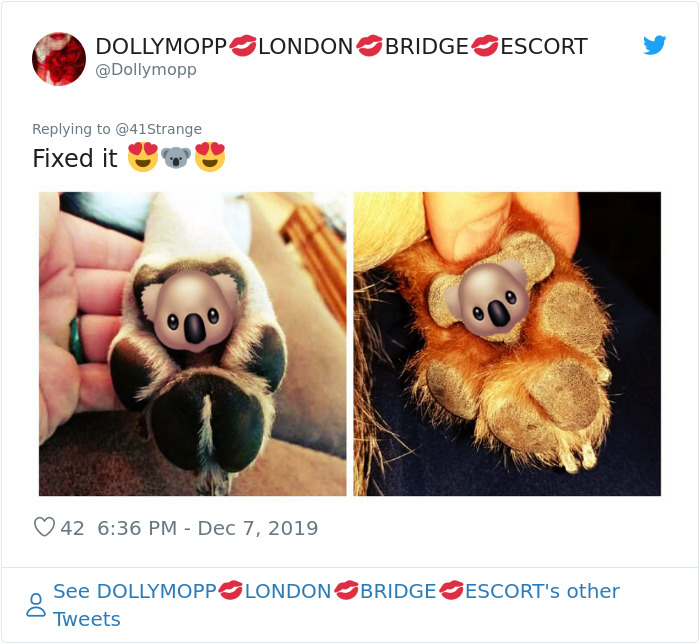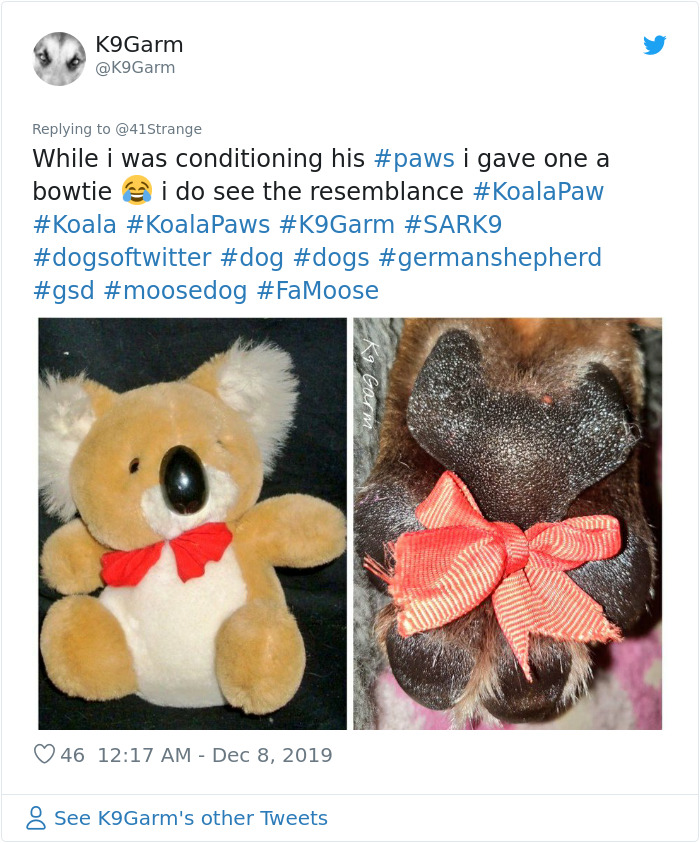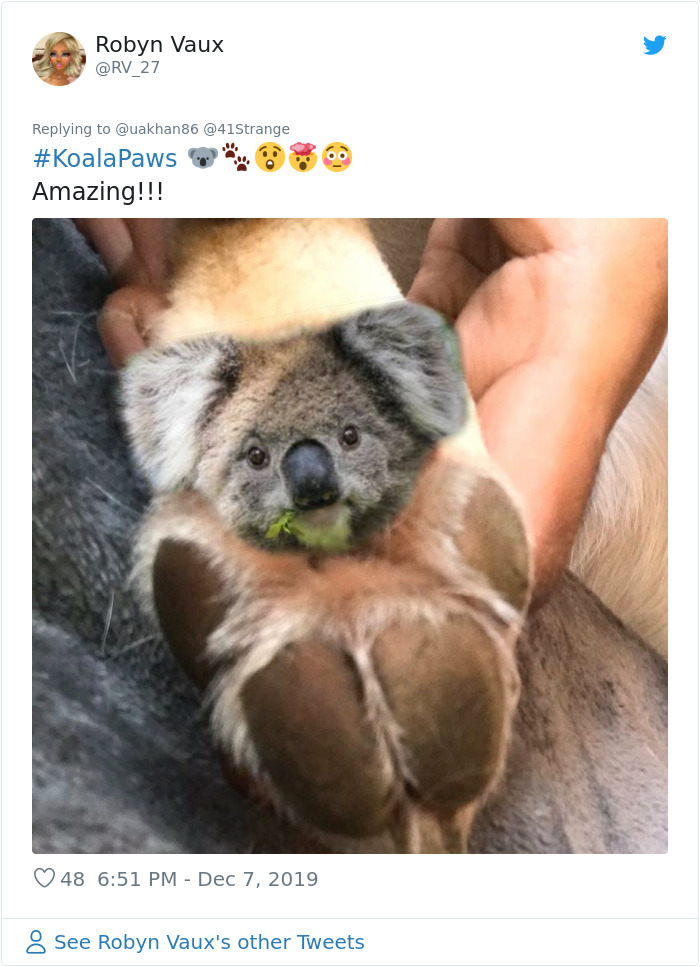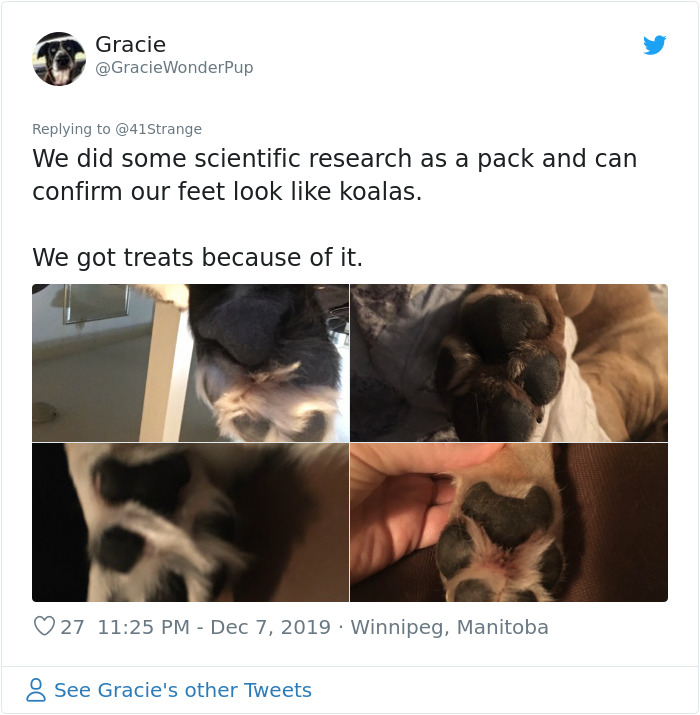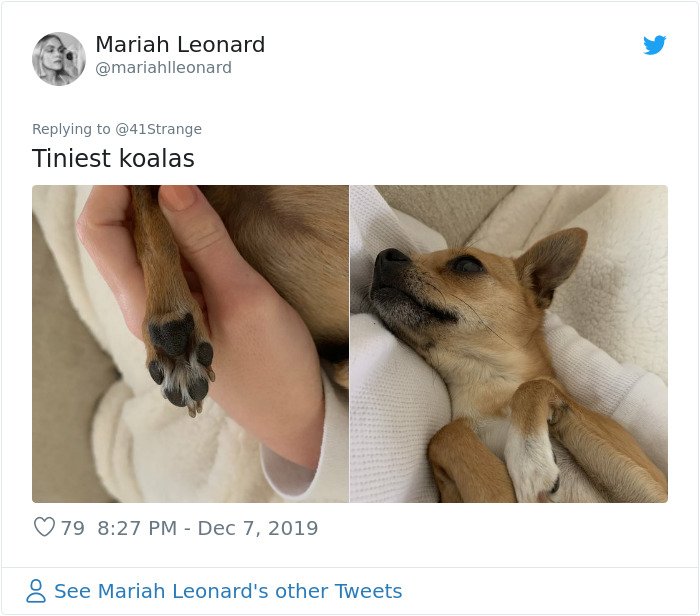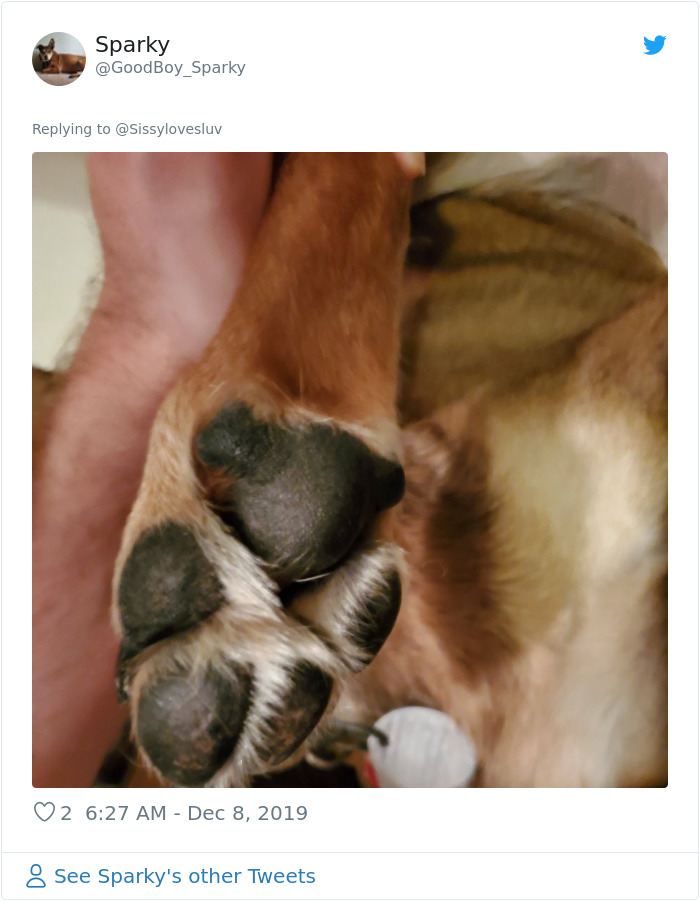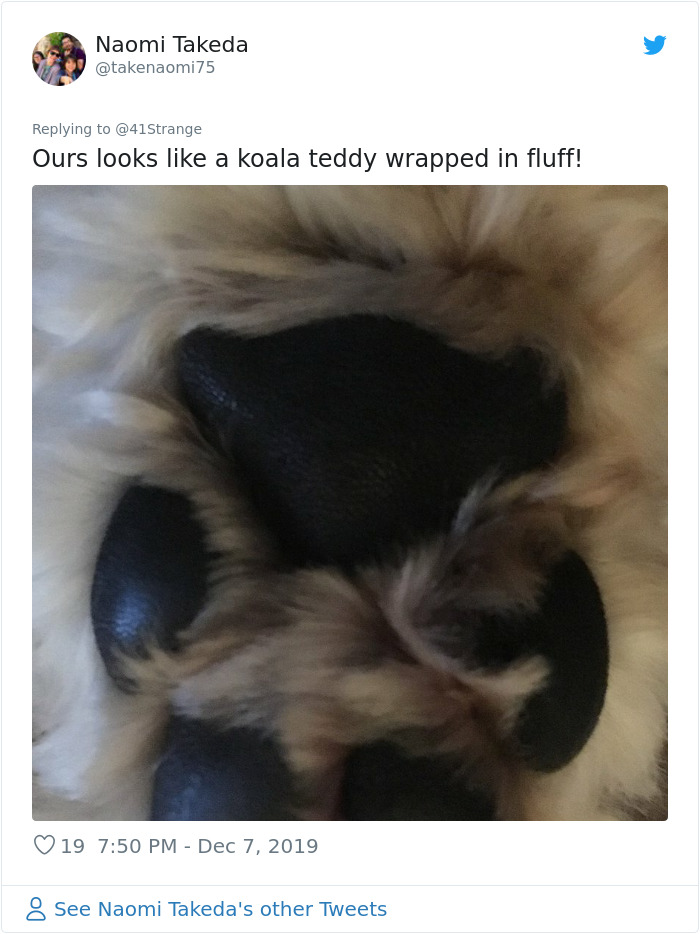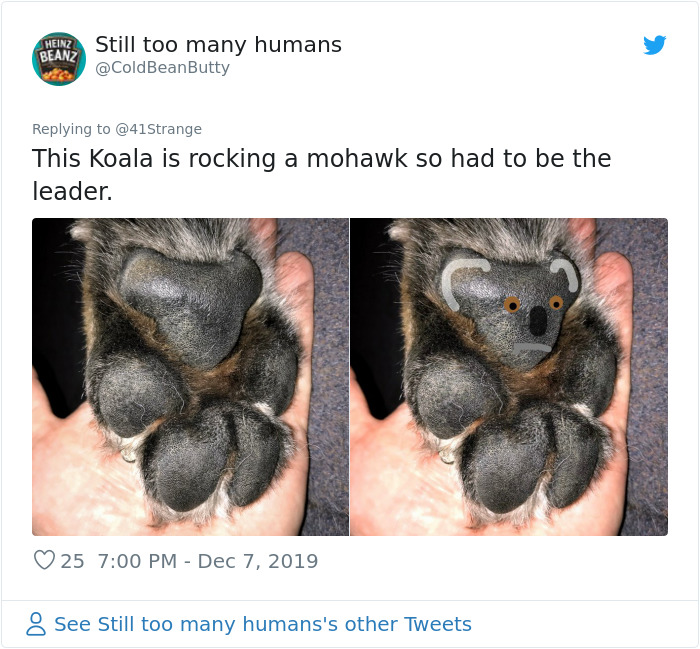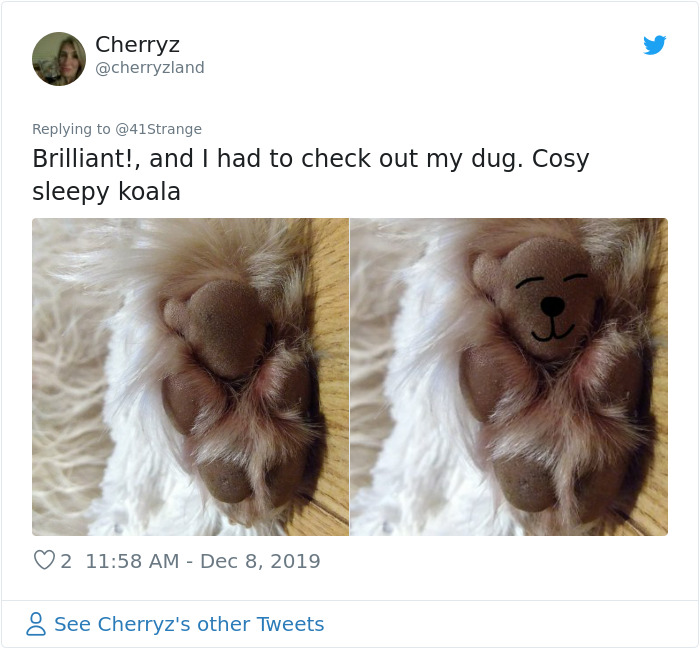 Don't forget to check the cute little paws of your furry friend. And if they look like tiny koalas, share the picture with us.