Not all heroes wear capes. Some of them go to school and wear ties! 
Life in a shelter house is not easy. It's because there are so many cute puppies waiting for a loving home. But unfortunately, not each of them gets it. Most of the good bois and girls have to spend their entire lives in a shelter house where they just yearn for love and care. And it breaks our heart to know that several pets just die in shelter houses waiting just for love. We know it's not fair. 
But there is something good that we want to share with you all. It's a story of a 12-year-old boy, Darius Brown, from New Jersey who has the biggest heart in the world. What he has done will surely make you smile. So here's the story. This cute little boy has started an initiative to help the furry friends so that they all can get a loving home to live. He makes designer and beautiful bow ties for four-legged friends (both cat and dog). After making the bow ties, Darius Brown then donates them to the shelter house to get people's attention.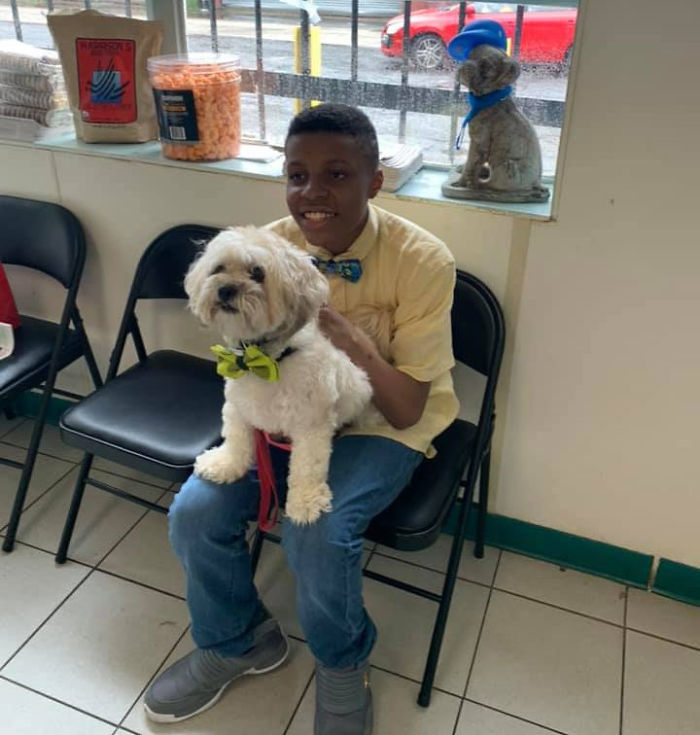 What Darius Brown does is truly amazing and it shows that we all can do our parts in making this world a little better for others. But this is not it because even the life story of this small boy is very inspiring and heroic.
When Darius Brown was just 2-years-old, he was diagnosed with speech, comprehension, and fine motor skills delay. But none of this could stop him from doing something great for others. To prove that he can do everything, he started making bow ties with her sister when he was 8-years-old. This has helped him to develop his fine motor skills. Once Darius realized how creative he is, he thought of using his talent to bring a positive change in the world.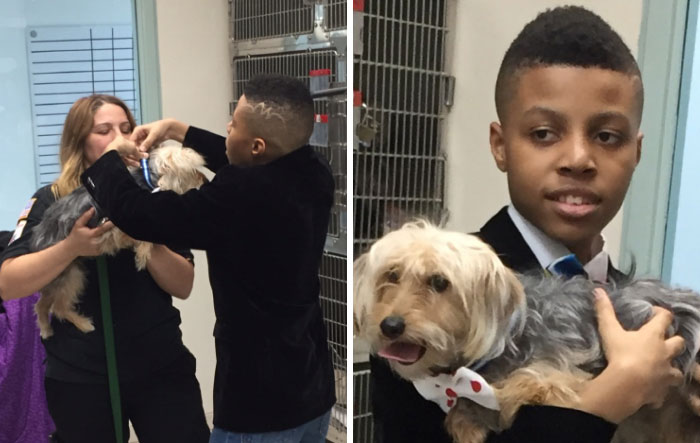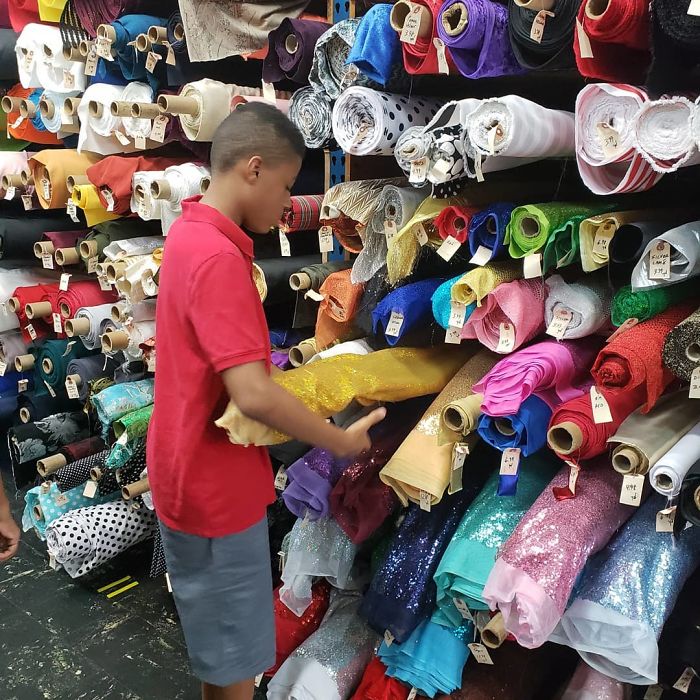 You will be amazed to know that just at the age of 11, Darius has started his own pet couture company "Beaux & Paws". This amazing company is known for making cute and designer bow ties for furry friends. Although Darius is so small, this small CEO has more knowledge and experience of running a successful company than most of the entrepreneurs in today's world.
The best thing is that even though he has started his company, he never hesitates to donate his designer bow ties to the shelter house. With each day, Darius has become quite popular and his business is followed by nearly 43k followers on the Instagram page.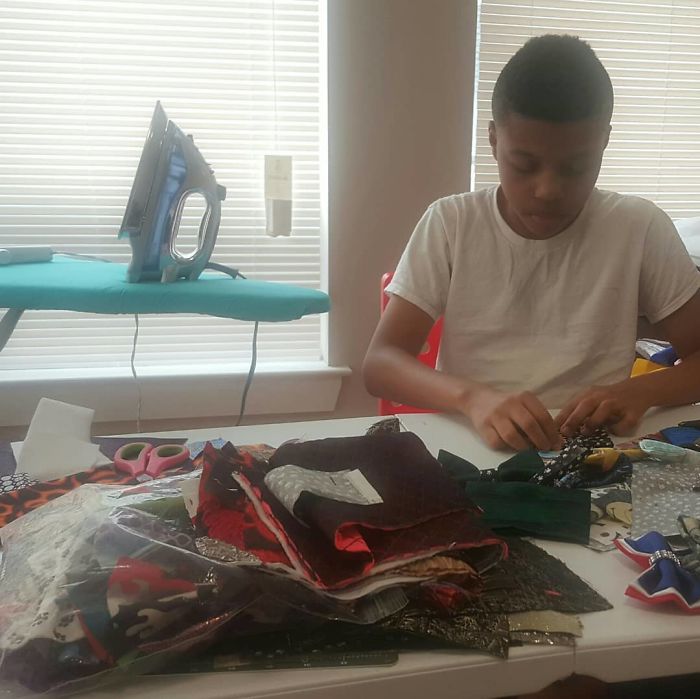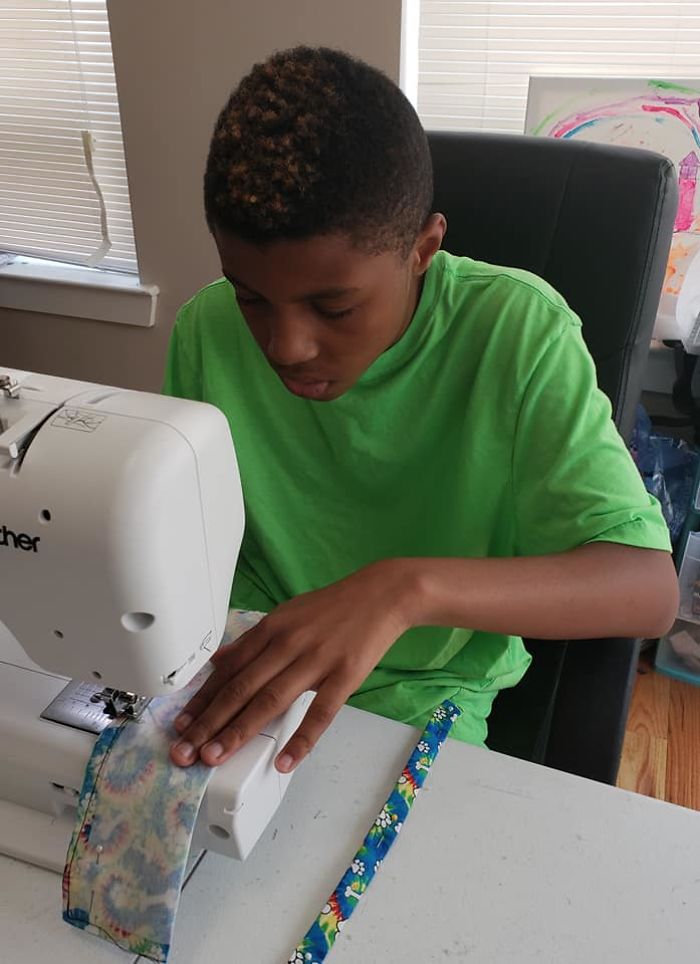 Darius came up with the wonderful idea of helping dogs and cats after the devastating consequences of Hurricane Harvey and Hurricane Irma in 2017. Because of this natural disaster, most of the pets had become homeless. They were then transferred to a new shelter house. And because of the lack of adopters, most of them were forced to spend the rest of their lives in that shelter house.
Enters Darius! Our little hero was determined to help the furry friends so that they can get a better and loving home. From that time, he has started making c
ute little bow ties for animals of shelter houses.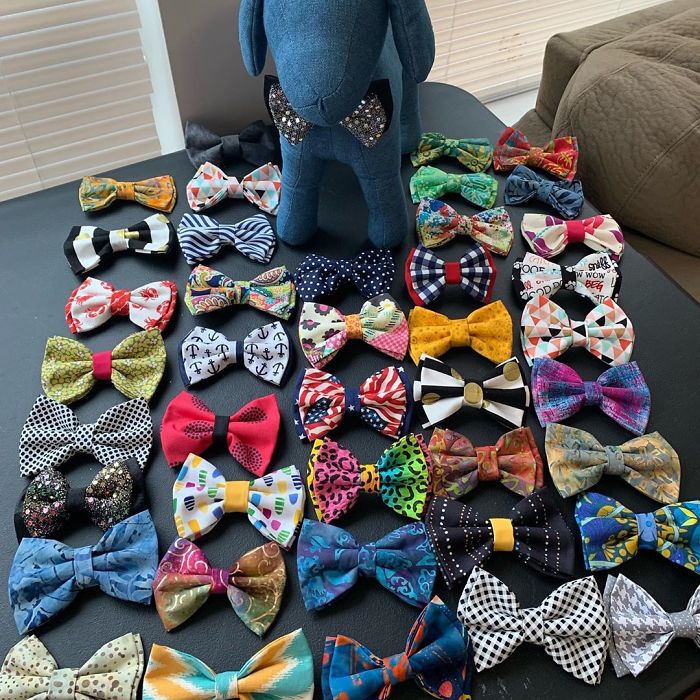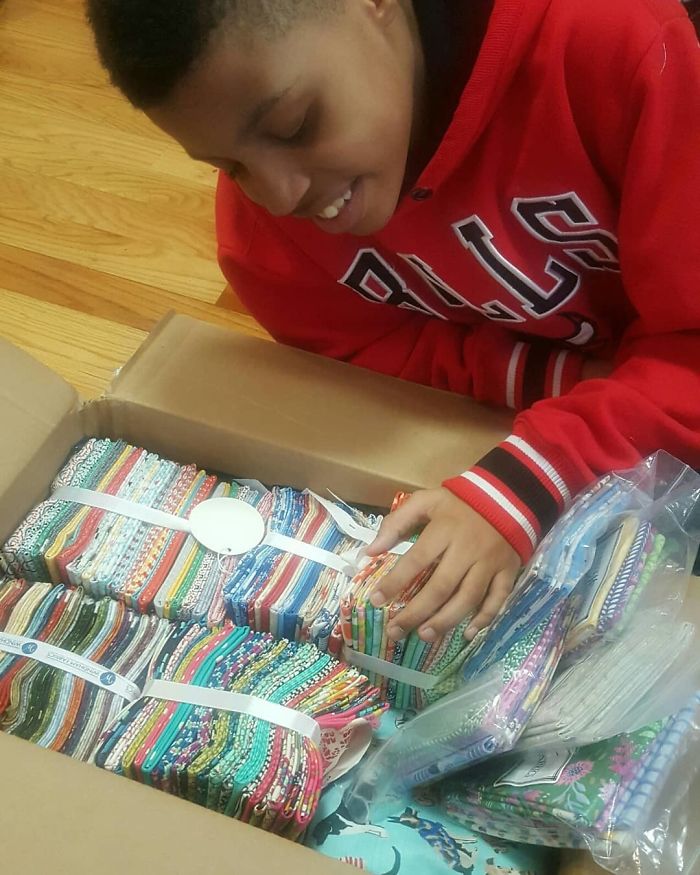 When you will see the amount of great work that Darius has done, you won't believe that he is just 12-years-old. His great work has been featured in many publications and TV shows. He has also been praised by so many popular celebrities like Allen Houston, Kenya Moore, Les Brown. But this is not it. You will be happy to know that in 2018, he has been honored by former President Barack Obama. Little Darius has received a letter from the former president.
"From founding Beaux and Paws to lifting up the lives of those around you, it's clear you are doing your part to look out for your fellow citizens. And I trust you take tremendous pride in all you have accomplished. As long as you stay engaged in the world around you, continue looking for ways to help others, and never give up on yourself, I'm confident our future will be bright."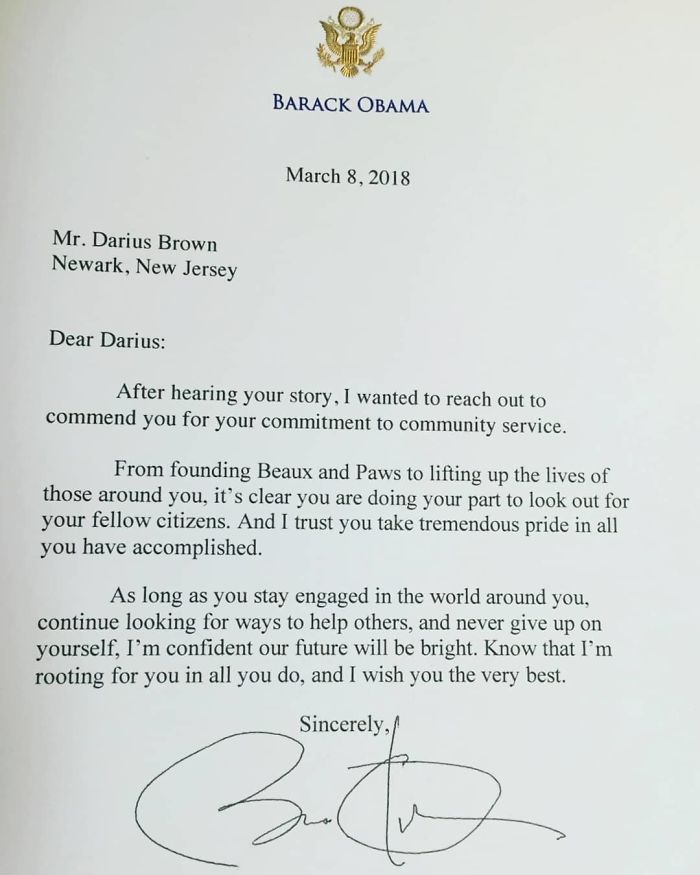 For his great work and achievements, he has received the Youth Changer Award from the "Excel Honors" and Outstanding Achievement Award from the WDIB Conference. Also, the Leadership Award from Leaders of the Future No Limits and the Jasmina Anema Youth Award from the "Black Cotton Foundation" in July 2019. No doubt, this little hero is going to gain much more recognition in the near future.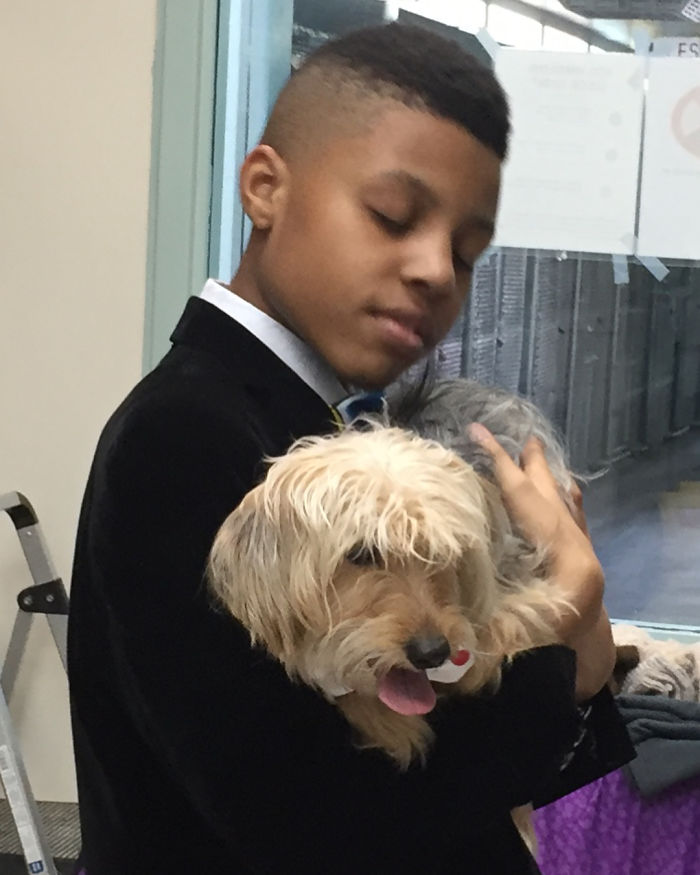 Darius' sister Dazhai is also in some kind of good work. She has recently launched a fundraising campaign and has invited so many people to join Darius in his PAW-some mission. "He motivates and inspires me every day. He is such an incredible young man and I will do everything I can to help him on his journey. I'm supporting him in his cause 100% and I hope you will join me. No donation is too small," says 21-year-old Dazhai.