We have all been dreaming about fairytales in life by seeing Disney Princess movies in our childhood. For all of us who believe that princesses do not have to go through real-life struggle before reaching the happy ending, are partially wrong. Each person has their own struggles. In most cases, princes and princesses have to also go through a lot of drama before they can live together happily ever after. As we tell you about the real love stories of Royal Prince and Princesses, we hope that you learn not to give up on your partner too early. We hope that you believe in love and a happily ever after of your own.
1. Prince William and Kate Middleton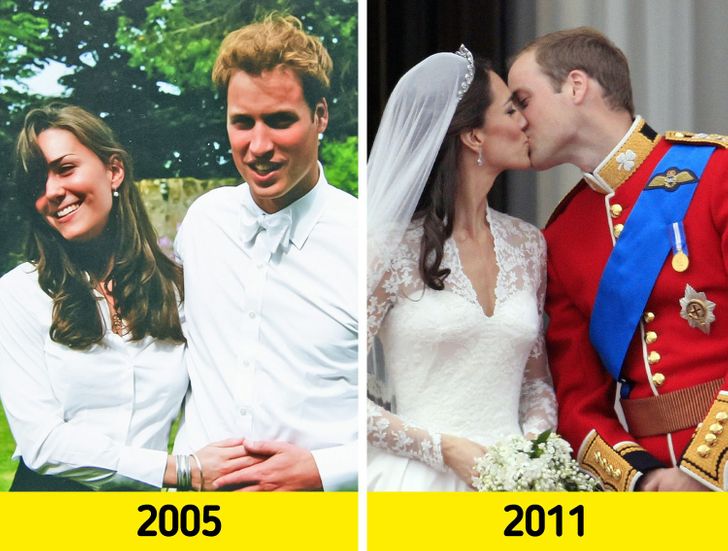 People idolize Prince Willian and Kate, but what they don't know that they met first in 2001. Both of them were students at St. Andrews University in Scotland. Though, they did not start dating till 2003.  They did not make it official in the media before marriage but it was known that they were dating. That's also why their brief breakup in 2007 reverberated in the press.  Later, they both started to attend the same events but tried to maintain a safe distance from each other. It was in 2008 when the couple began to grow closer again with Kate attending some of the Royal family events, even though William was actually not present at all of them. Gradually, the difference between the two disappeared, and the couple got engaged in 2010.
Later in  2011, they got married at Westminster Abbey, and now have three children who make their life complete.
2. Prince Harry and Meghan Markle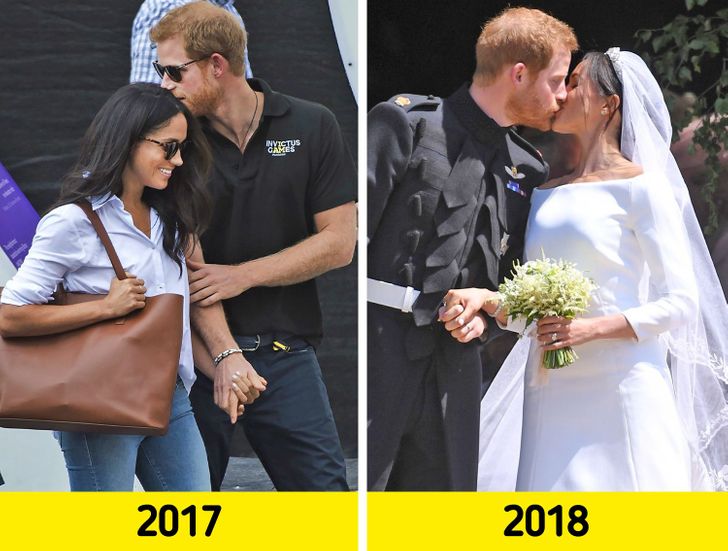 Megan and Prince Harry actually met the first time when they were set up for a blind date by a common friend. They till date don't know who it was but thank their stars that they could meet each other. Megan has admitted that they were seeing each other for months before they made their first public appearance.  While the actress was shooting for Suits, they often met in Toronto and even in Oxfordshire, at Kensington Palace.
One day, they decided to put the rumours at rest and attended the Invictus Games in Toronto in 2017 together while holding hands publicly. The same year, the couple announced their engagement in the gardens of Kensington Palace and tied the knot not long after, on May 19, 2018, at St. George's Chapel. They currently are living in the United States after resigning from exercising their duties as a senior member of the royal family.  They are blessed with a son Archie,
3. Prince Charles and Princess Diana
Prince Charles and Lady Diana first met when she was just 16-years-old. If it is true, he was dating her elder sister Sarah back then. Assuming that he must have taken interest in her gradually and asked her to sail or dine with him, the chemistry between the two sparked. In 1980, he finally introduced her to his family at Balmoral, the royal family residence in Scotland.
He finally proposed to her in 1981, and they tied their knot on July 29, 1981 at St. Paul's Cathedral. The couple welcomed Prince William and Prince Harry into their lives. Later in 1996, their divorce was finalized. And in 1997, Diana, Princess of Wales took her last breath.
4. Queen Elizabeth and Prince Philip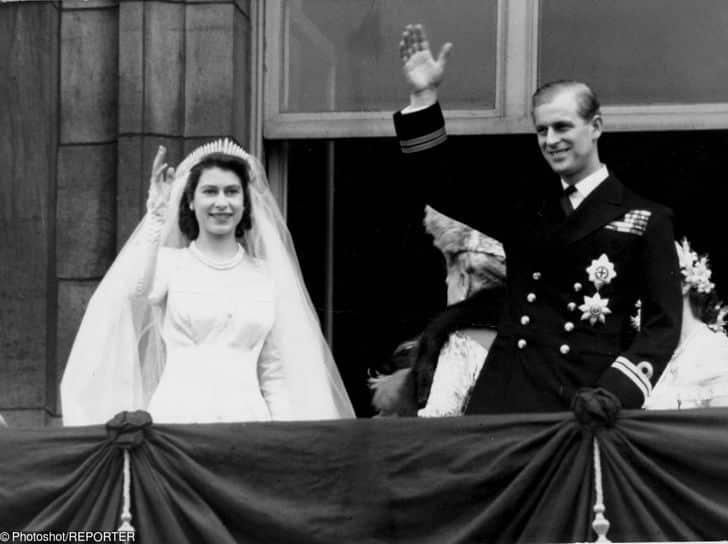 In 1934, Princess Elizabeth and Prince Philip met each other at Prince George's wedding. She was almost 8 years old and had no clue that this road that laid ahead of her will be for a lifetime. Five years later they met again and started exchanging letter with each other. Philip asked her hand from her father King George, in 1946.  The couple married on November 20, 1947 at Westminster Abbey and Elizabeth was crowned Queen in 1952. Their children Charles, Anne, Andrew, and Edward in 1948, 1950, 1960, and 1964, were born respectively.
5. Anne, Princess Royal, and Sir Timothy Laurence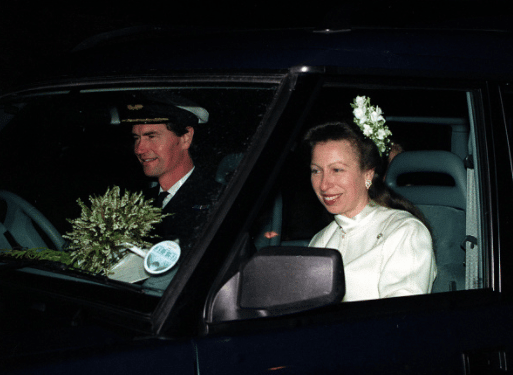 One of the most controversial relationships of that time was of Princess Anne and Sir Timothy Laurence. They started their relationship when Anne was still married to her first husband Captain Mark Phillips. In 1992, finally her relationship with her first husband was officially ended. And later, she tied the knot with Timothy Laurence.
6. Prince Andrew and Duchess Sarah
Princess Diana was a big part of their relationship. She knew Sarah for many years and had invited her over to the castle for royal dinners as a guest. She made sure that she sat next to Prince Andrew and so the spark hit of right.  It was a very instant connection and after a few months, Prince Andrew proposed to Sarah in Scotland in 1986 and that same year they got married at Westminster Abbey.
The couple was officially divorced in 1996, but have a healthy relationship as friends till date.
7. Zara and Mike Tindall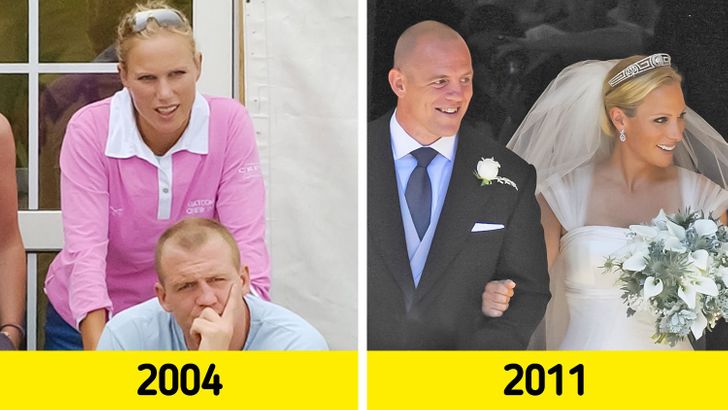 Zara met her future husband, Mike Tindall, in 2003 in Sydney, Australia. It all happened thanks to her cousin, Prince Harry. In 2004 they started dating and got married 6 years later.
8. Prince Edward and Countess Sophie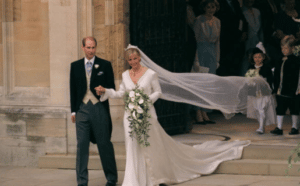 Prince Edward met his wife, Sophie Rhys-Jones, in 1987.  When he met her again in 1993, he finally realized that she was the one. They secretly date for six years before they got married in 1999. In the same year, they got married at the St. George's Chapel. Prince Edward is the only child of Queen Elizabeth to have successfully brought his first marriage to a happy ending.
9. Peter and Autumn Phillips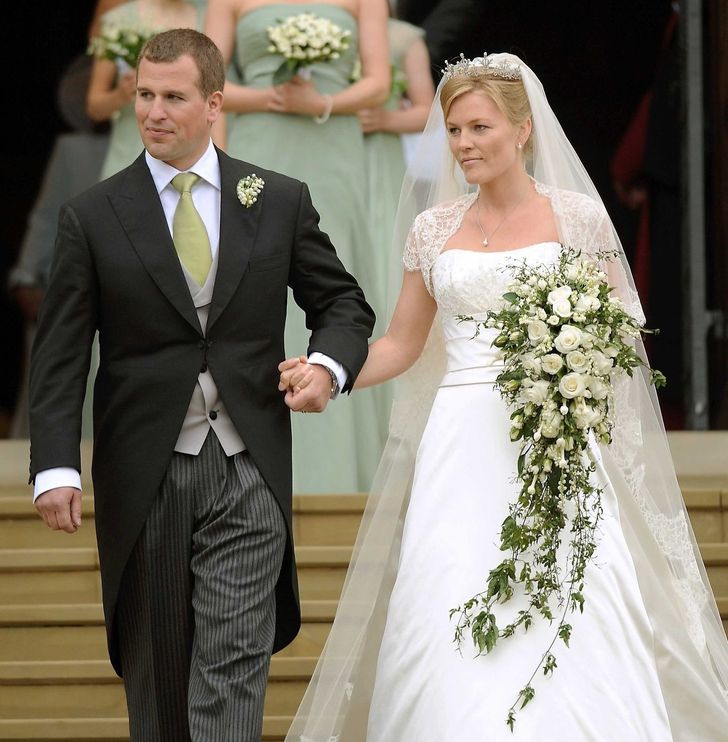 After years of dating, the couple became engaged in 2007 and married on May 17, 2008 at St. George's Chapel. They welcomed their first daughter, Savannah, in 2010 and their second, Isla, in 2012. Last year the couple announced their breakup and mentioned that will share the custody of their daughters
10. Princess Beatrice and Edoardo Mapelli Mozzi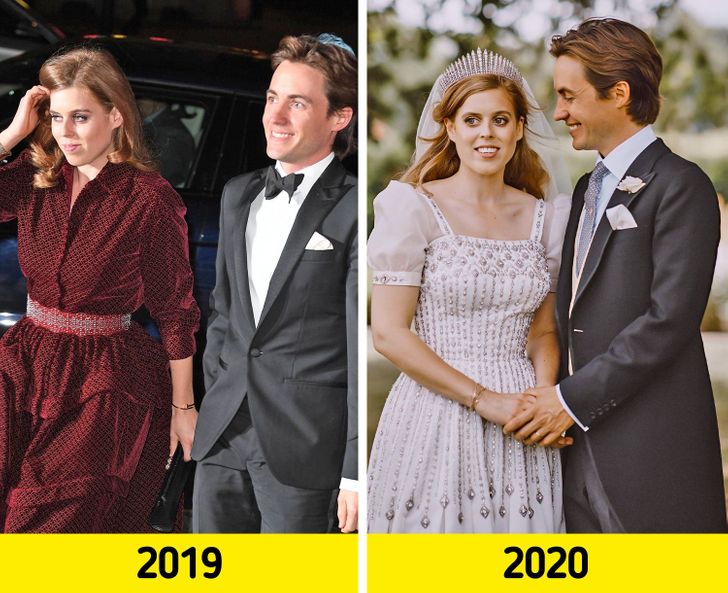 There were rumours that these two were dating in 2018 until they first made their public appearance in 2019. in September 2019, they got engaged and tied the knot in 2020, in an extremely private ceremony at Windsor Lodge.
11. Princess Eugenie and Jack Brooksbank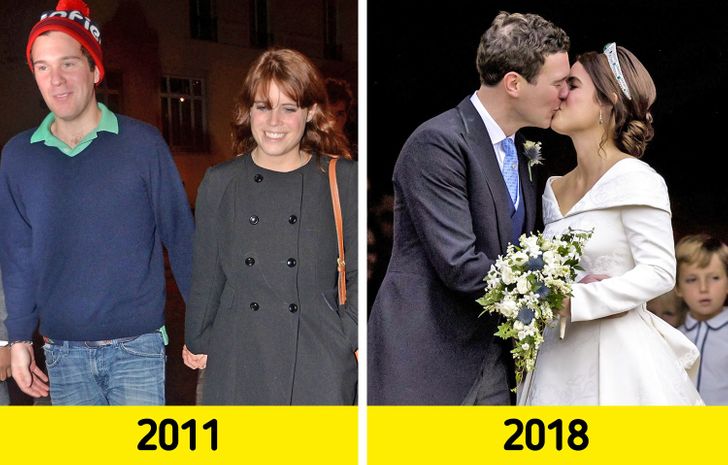 12. Prince Charles and Duchess Camilla