Do you think people would have respect for their partners when they're giving birth? Technically, they should but the miracle of birth isn't always the perfect and magical moment.
Sometimes, all it takes is a single phrase to turn a beautiful experience into something confusing when your partner starts criticizing you or even shows that they don't much care about the entire miracle.
Here's a labor and delivery nurse, who goes by Hollyd_rn online is telling about the inappropriate, misogynistic, and downright bizarrely unsupportive things that new fathers have said in the delivery room through a series of TikToks.
We had a quick chat with a relationship coach about how some of the behaviors that Holly criticized can do more harm than just hurting our feelings and sense of trust. Meanwhile, we also had an in-depth chat with nurse Holly about her videos.
She told us that she hopes her TikTok videos help bring positive attention to the unknown side behind the labor and delivery doors. She also pointed out that, in her experience, roughly 1 in 10 dads are unsupportive.
Check out both interviews below.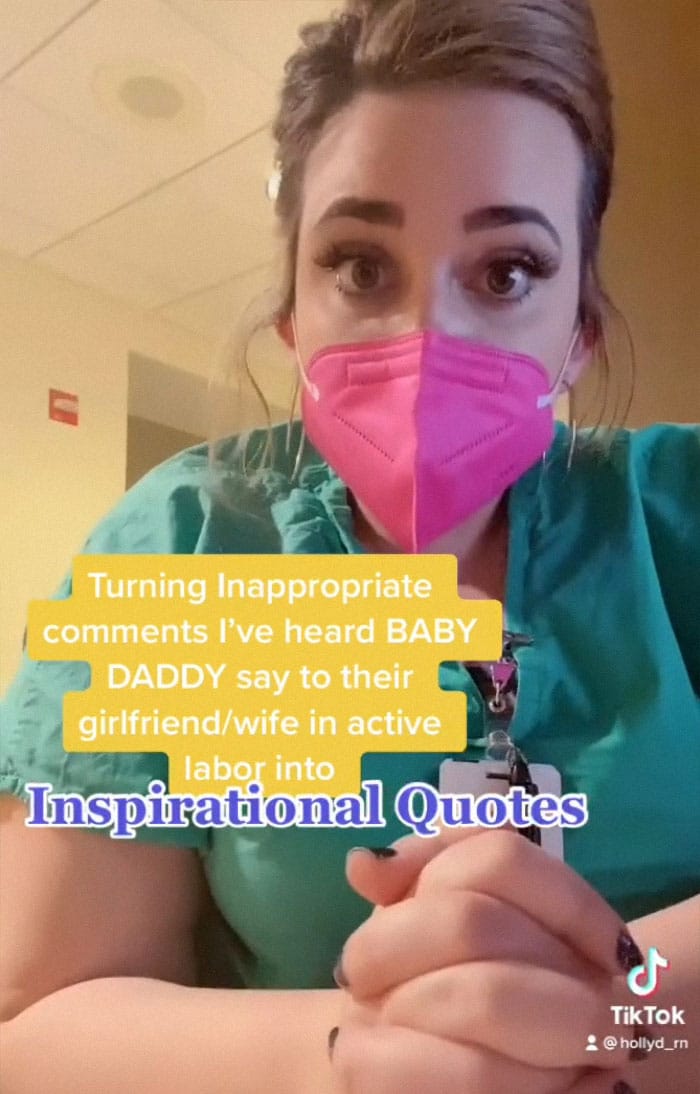 1.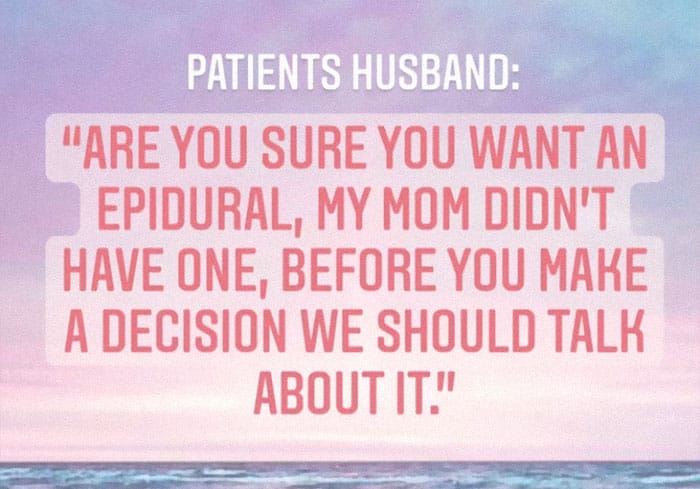 2.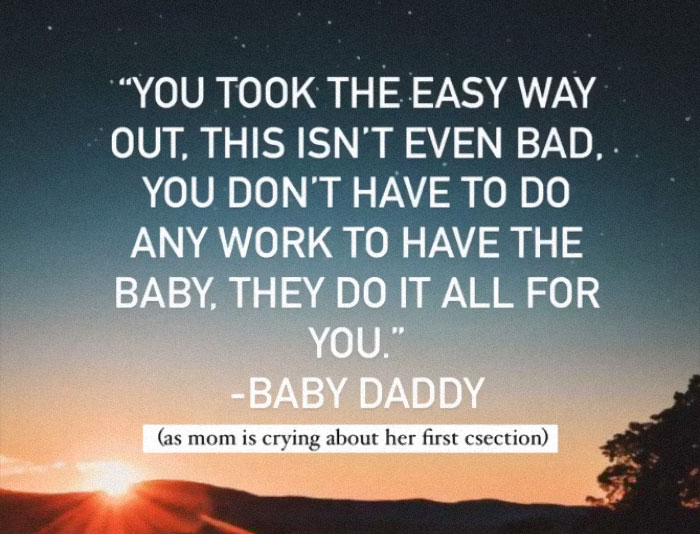 "I feel that this commonality can change based on demographics, but on average I would say that approximately 1 in 10 are unsupportive and/or insensitive dads. There tend to be a lot more dads that don't know how to support their significant others in labor, but I wouldn't say those dads are insensitive, they just need guidance," Holly told Bored Panda. "So as a nurse in Labor and Delivery (L&D) we do a lot of coaching and educating the support person to help their significant others through labor."
According to Holly, dads and anyone else in a supporting role in the labor room are significant. "Their place and presence in the labor/delivery room is noticeable and can be iconic for your laboring wife or significant other. It's okay to not know what to do, but being mentally and emotionally present is essential," the nurse advised future dads.
3.
4.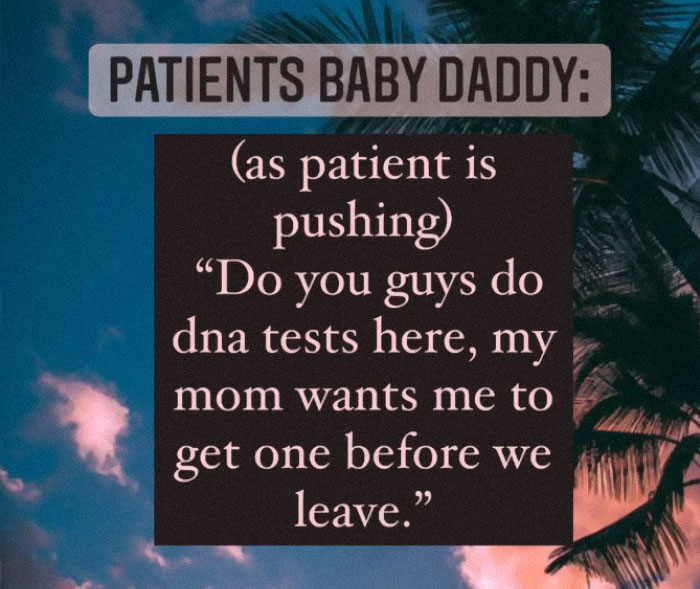 "Labor is no easy task, and it comes in all variations. Talk with your partner about their expectations and desires during labor, be adaptable as things progress, and be mentally and emotionally supportive of them. I guarantee your experience in the labor room will be unforgettable and you will develop more appreciation for your significant other during labor."
Holly also shared a bit about her journey into the realm of video content creation. She started making TikToks quite recent, back in February 2021, and her very first video was meant as a joke about L&D situations that she sent to her mom, who's also a nurse. "That video ended up going viral on TikTok and I soon realized that I could create a platform regarding my passion toward Labor and Delivery," she said.
5.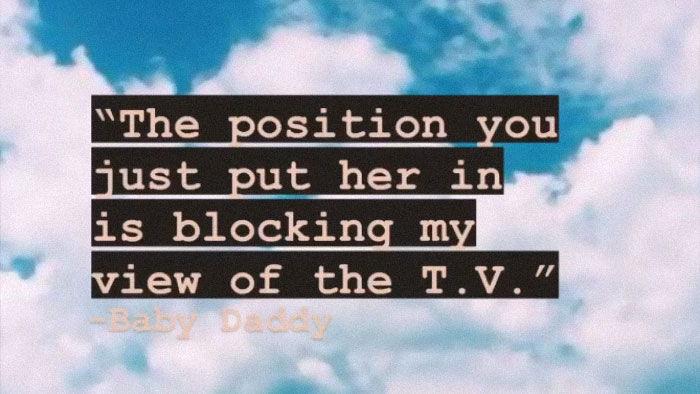 6.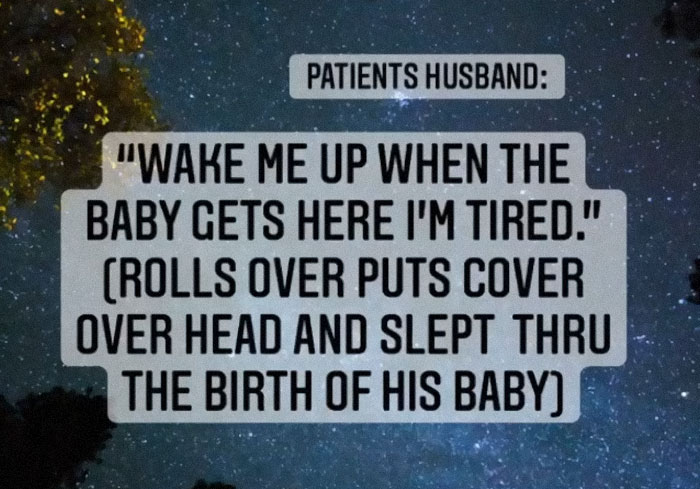 "I fell in love with L&D when I had my first child, and I knew this was where I needed to be. I am inspired daily when I work with my patients as to just how incredibly strong women are. I love being able to support women during this time by encouraging, laughing, praying, and even crying with them and still being able to guide them through a moment in their life they will never forget."
Holly's video series proved that no matter how wonderful the occasion, there can always be someone who tries to ruin the magic. It also goes to show that, unfortunately, just because you're becoming a dad doesn't automatically turn you into a supportive husband, a loving partner, or a good person. These positive qualities are something that you build over years; they're not handed to you the moment your partner goes into labor.
7.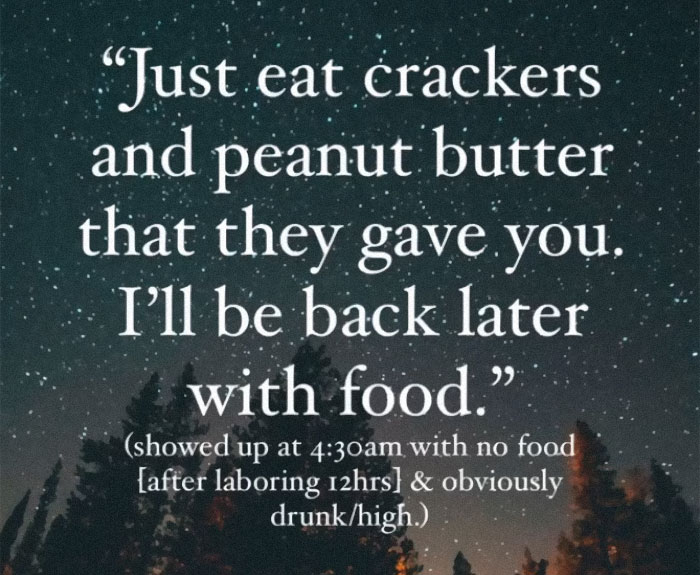 8.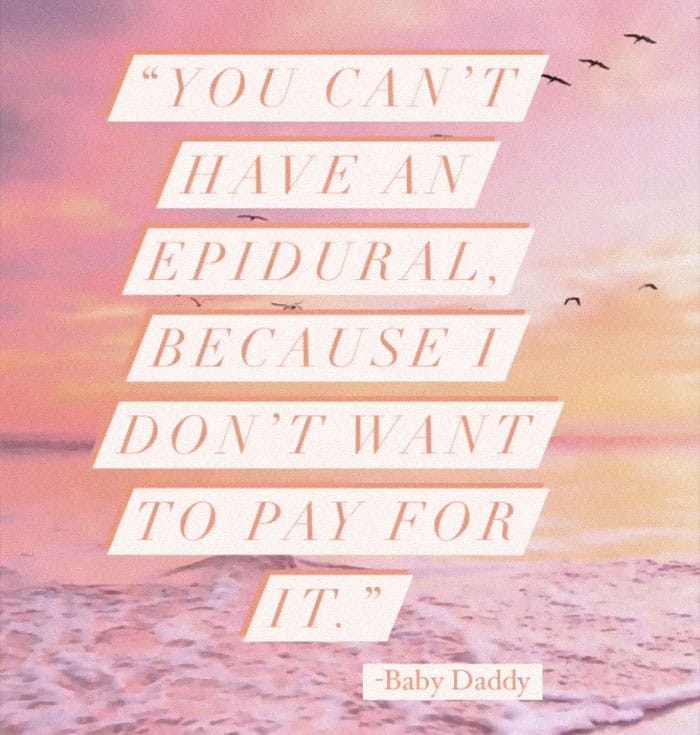 Relationship coach Alex Scot told me that certain behaviors can have an actual negative physical effect, something that's actually backed up by science. "Contemptuous interactions affect people physically, often resulting in increased cases of illnesses like colds and the flu," Alex said that when partners express contempt for each other, they're harming each other not just emotionally and psychologically but also physically.
The awareness that problems exist and the commitment to change are what help heal a relationship. Alex told Bored Panda that if both partners are aware of the negative (and sometimes toxic) behaviors that they express and they're willing to do whatever it takes to embrace change, then the relationship can be salvaged. Instead of ending, it can then thrive.
9.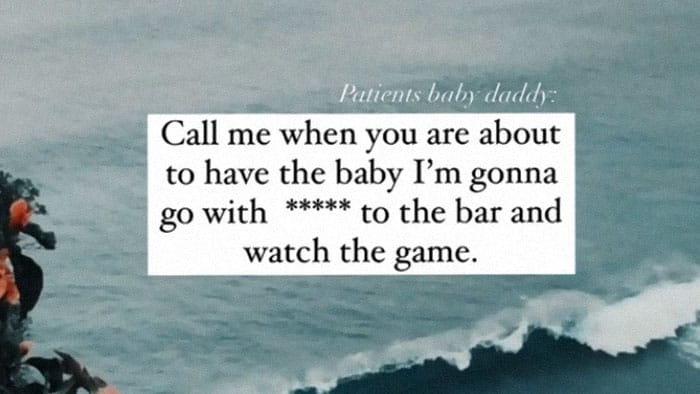 10.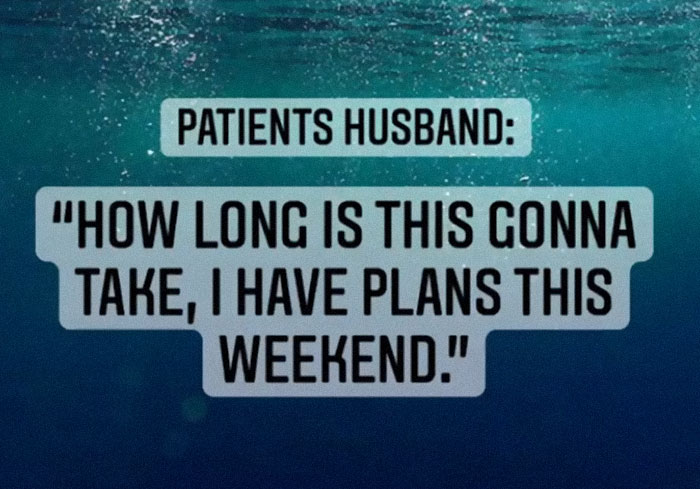 "However, if your partner is unwilling to admit their faults, and is not interested in growing together as a couple, then ask yourself if you're willing to stay in that relationship long term," Alex explained that there are some very difficult questions that you must ask yourself if your partner is constantly unsupportive and critical of everything that you do. Unfortunately, turning their toxicity into inspirational quotes won't do much good, even if it helps bring attention to what not to do in the delivery room.
11.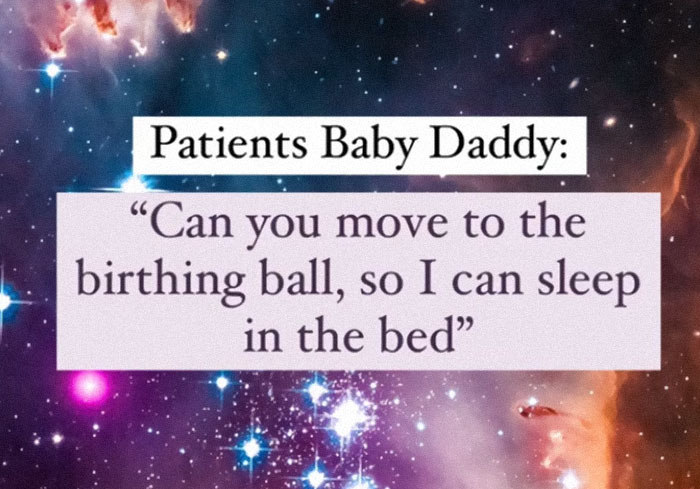 12.