Even though more than half of 2023 has already passed, this year still has a lot of exciting things to offer in the world of movies and TV shows. There are many highly anticipated and special movies, especially from Bollywood – the famous film industry in Mumbai, India. The name 'Bollywood' combines the glamour of Hollywood with the heart of Bombay, another name for Mumbai. Bollywood makes all sorts of movies, from big musicals to thrilling action movies and gripping suspenseful stories.
The upcoming season for movies in Bollywood looks very promising. The list below shows some of the most awaited and captivating films that will be released in India from August to December 2023. Each movie has its own unique style, but all ten are sure to have the amazing charm and cultural richness that Bollywood is known for. From musicals to historical tales and sequels to touching dramas, the upcoming Bollywood movies are excellent choices for your next movie night.
10. Akelli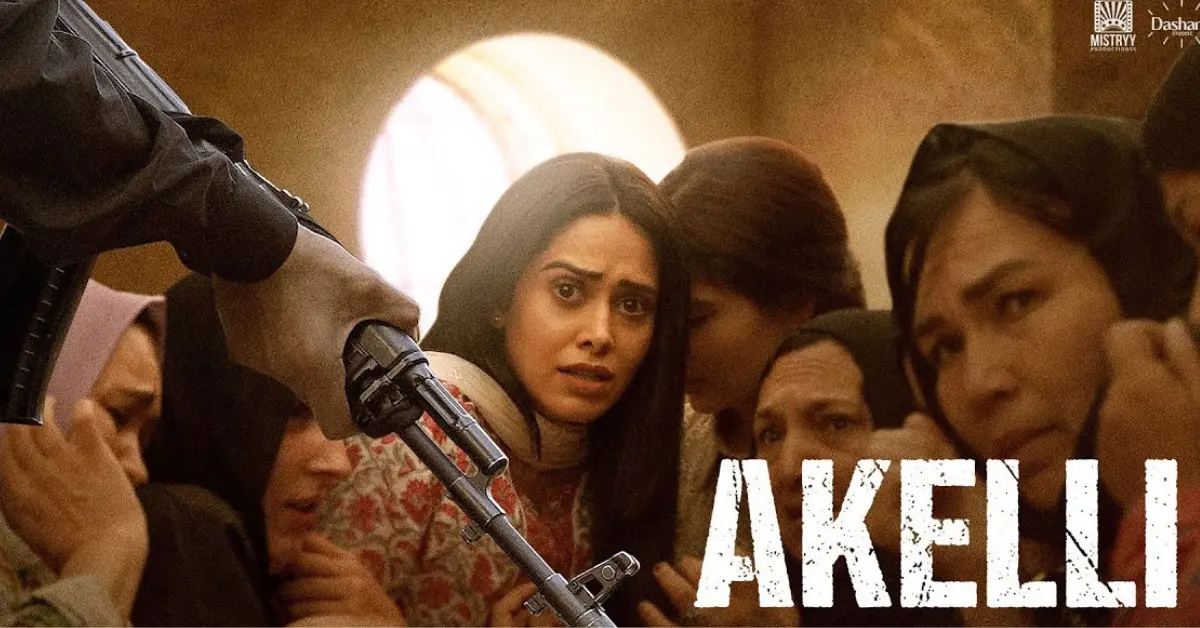 An eagerly awaited Bollywood masterpiece, "Akelli," is set to grace the screens in just a few short weeks. This features Bharuccha in the role of Jyoti, an "everyday Indian girl" thrown into a battle zone, where her fight for survival takes center stage. What makes this film more riveting is that it marks the directorial debut of Pranay Meshram. According to Outlook India, the film draws inspiration from a real-life account, aiming to shed light on the problems of individuals who journey overseas for employment but find themselves trapped in dangerous circumstances. The much-anticipated "Akelli" is slated for release on August 18th.
9. Dream Girl 2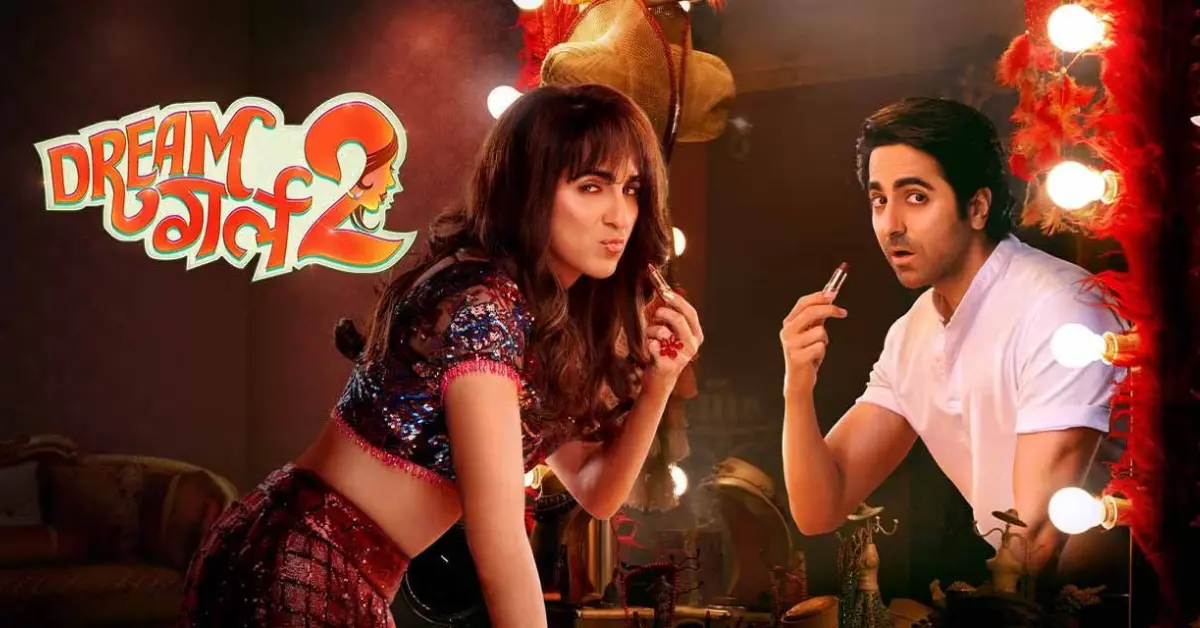 Coming up in August is yet another Bollywood blockbuster, "Dream Girl 2." Serving as a follow-up to the 2019 hit "Dream Girl," this movie continues to center around Karam Singh, a struggling individual who leverages his exceptional voice acting skills to masquerade as the vivacious Pooja. In "Dream Girl 2," Karam's journey unfolds as he once again embraces the persona of Pooja, this time with the mission to rescue his father from insurmountable debts while also vying for the affections of his beloved. The acclaimed star of the original, Ayushmann Khurrana, reprises his role. Anticipate the premiere of "Dream Girl 2" on August 25th.
8. Jawan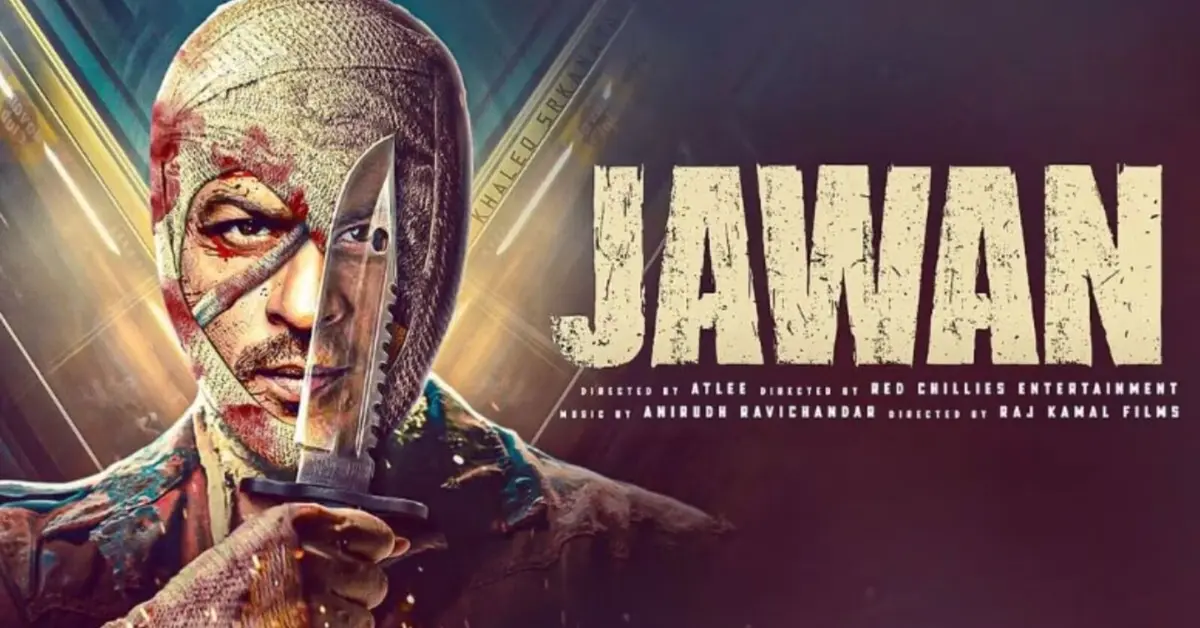 The upcoming fall season promises a slew of remarkable films, including the highly anticipated action thriller "Jawan," meaning "Soldier" in English. The film follows a resolute man's quest to safeguard society and uphold his commitments, aided by a group of formidable women. "Jawan" holds immense appeal for Bollywood enthusiasts and distinguishes itself in several aspects. Notably, it marks renowned director Atlee's debut in Hindi cinema. Adding to the excitement, superstar Shah Rukh Khan assumes a dual role, portraying two distinct characters. Scheduled for release on September 7, "Jawan" is set to captivate audiences with its unique blend of action and drama.
7. Luv You Shankar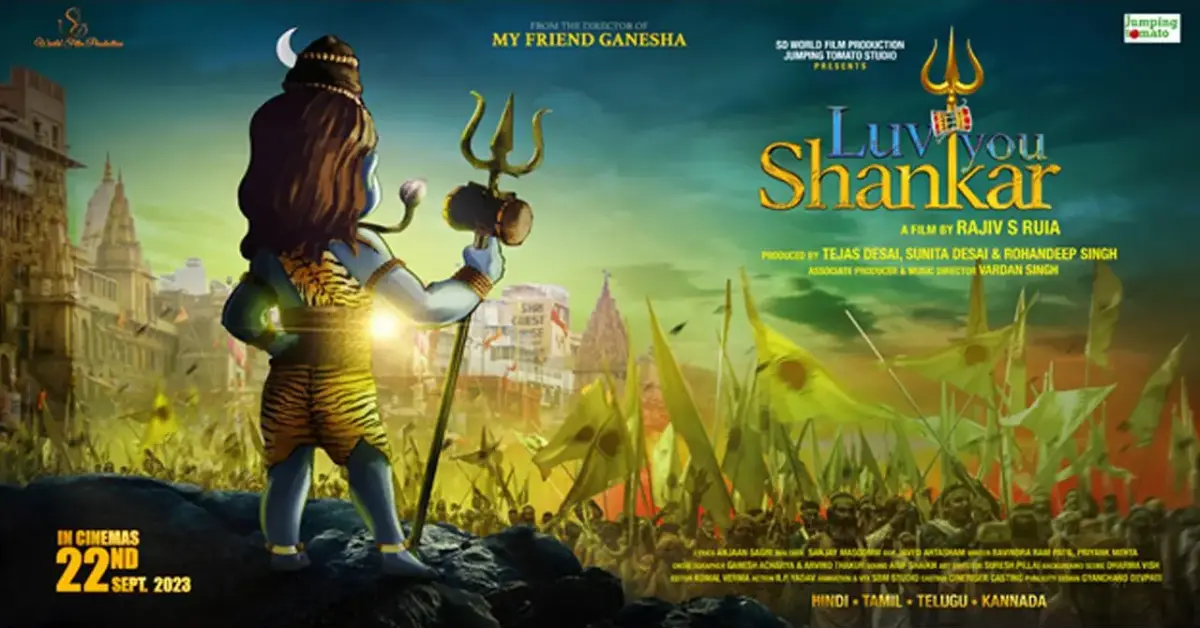 Arriving in late September is an upcoming animated Bollywood film, "Luv You Shankar." While details about the movie are limited, its allure stems from the exceptional team involved. Notably, the renowned director Rajiv S. Ruia, known for "My Friend Ganesha," helms the project. The stellar cast includes luminaries like Shreyas Talpade, Sanjay Mishra, Tanishaa Mukerji, and Elakshi A. Gupta. The film boasts a poignant and remarkable musical score, available in four languages: Hindi, Tamil, Telugu, and Kannada. Mark your calendars for the premiere of "Luv You Shankar" on September 22nd.
6. Animal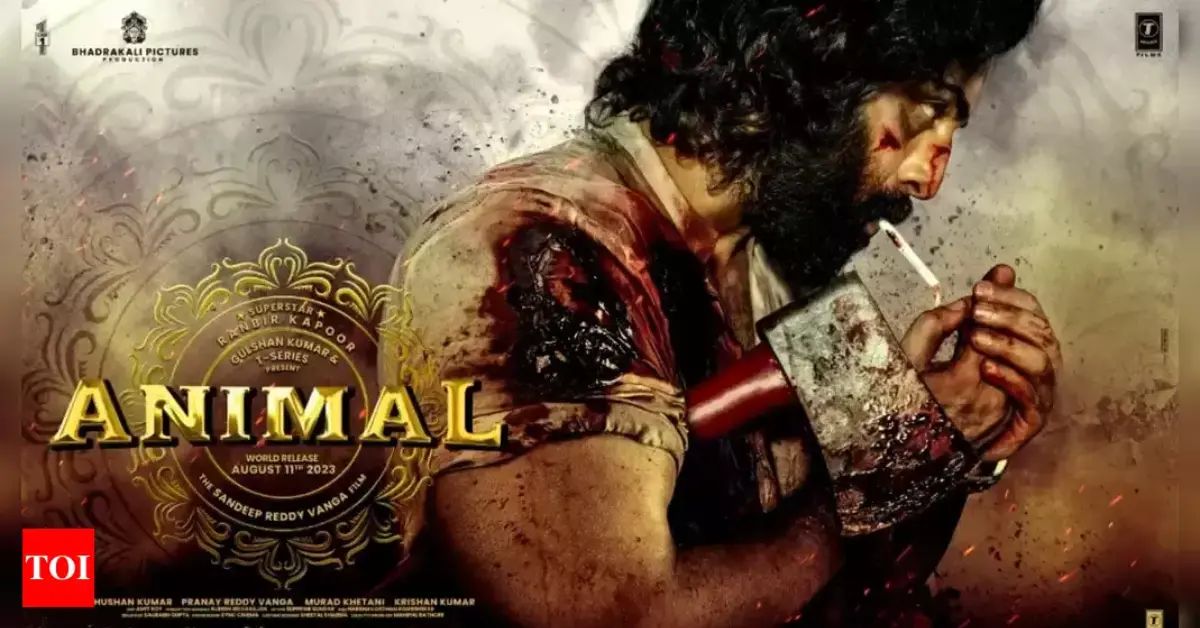 Bollywood's much-awaited 2023 film, Animal, is generating massive buzz. This intense crime drama delves into a complex father-son dynamic amidst a brutal underworld. The protagonist's journey into a realm of mental turmoil is fueled by gruesome crime, amplifying the darkness. With its release shifted from August to December 1, anticipation among audiences has soared. Starring Ranbir Kapoor and helmed by director Sandeep Reddy Vanga, Animal promises a gripping experience.
5. Tiger 3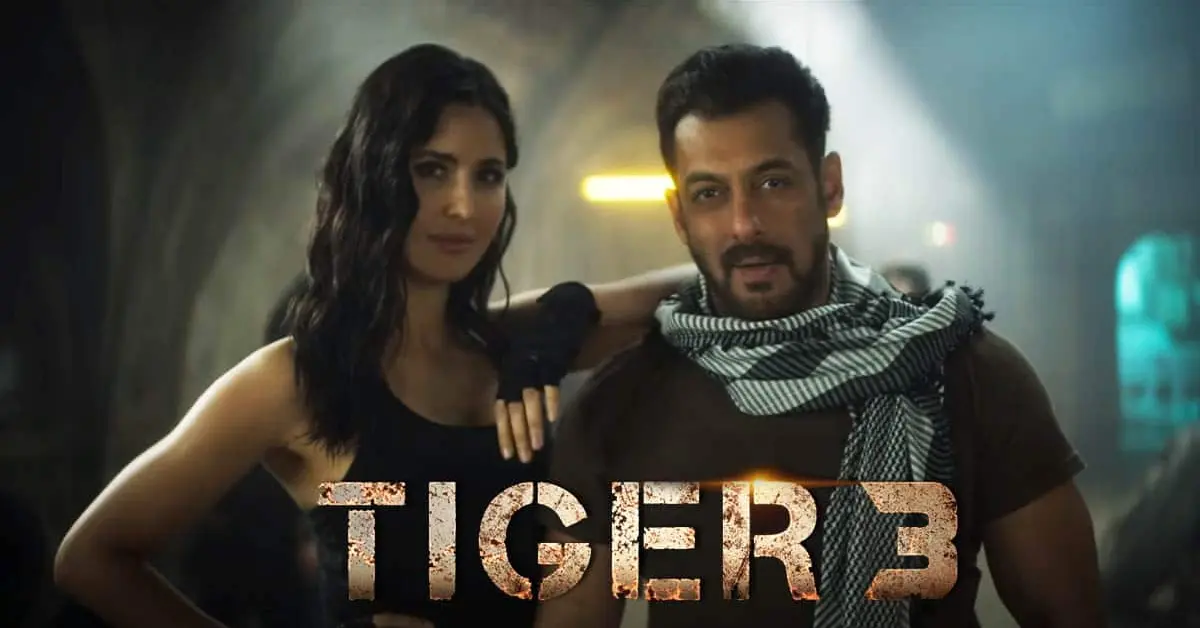 One of this year's highly anticipated Bollywood sequels is Tiger 3, the latest addition to the YRF Spy Universe and a continuation of the storyline from Tiger Zinda Hai. Starring Salman Khan as the RAW agent, a character introduced in Ek Tha Tiger (2012), the film is directed by Maneesh Sharma. Notably, Tiger 3 distinguishes itself as the costliest YRF production to date. Its release aligns with the Diwali festivities on November 10.
4. Sam Bahadur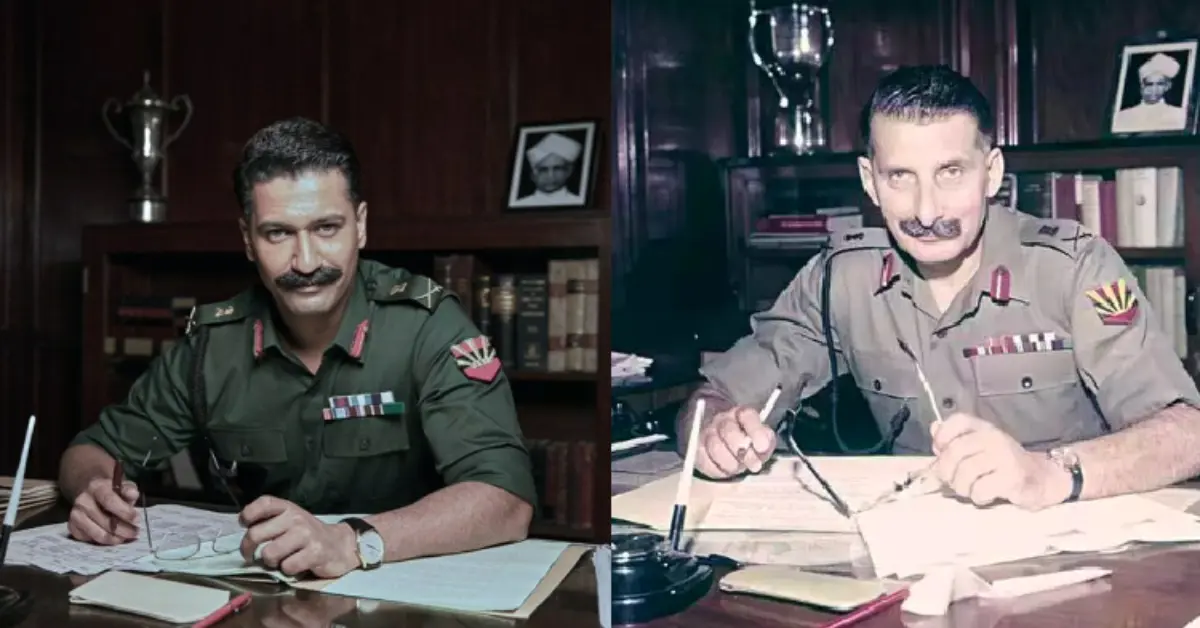 Breaking away from the realm of action flicks and thrillers, the highly anticipated Bollywood release of 2023 is "Sam Bahadur." A riveting war epic and biographical account, the film chronicles the remarkable journey of Sam Manekshaw, who held the esteemed position of Chief of the Army Staff during the 1971 Indo-Pakistani War. Manekshaw, a trailblazer, attained the distinction of being India's inaugural field marshal and remains one of the nation's most lauded military figures. Portraying this formidable role is Vicky Kaushal, under the directorial expertise of Meghna Gulzar. The film is slated for premiere on December 1st.
3. The Archies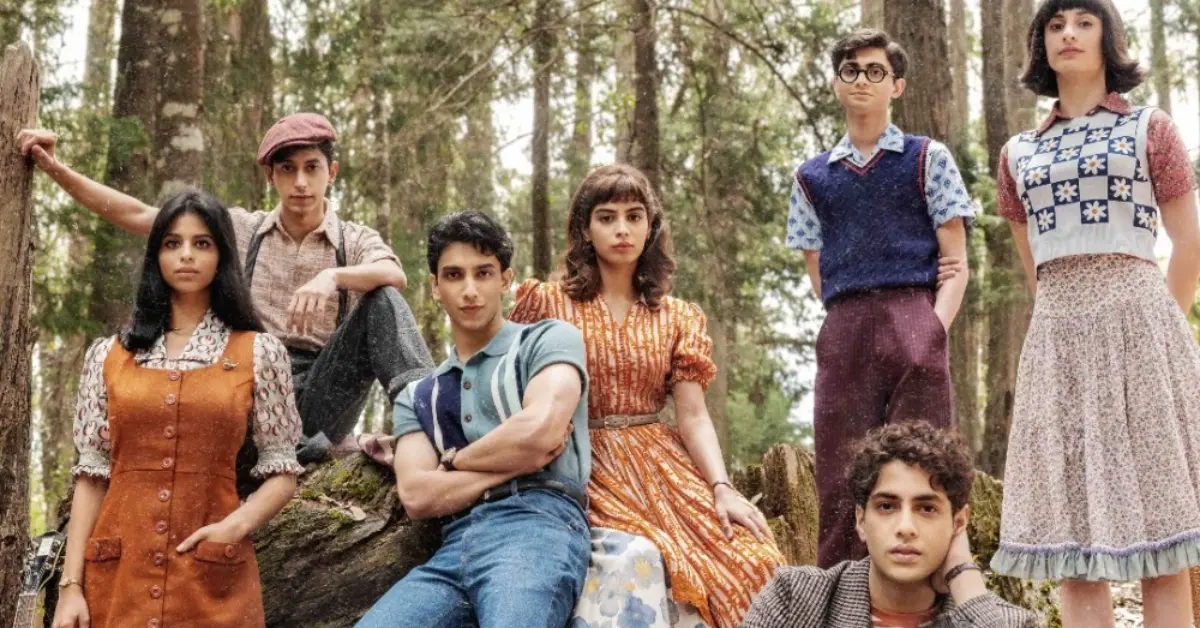 "The Archies," a Bollywood adaptation of an iconic Hollywood film, is set to debut later this year. Drawing inspiration from the Archie Comics, this teen musical and comedy centers around Archie Andrews and his iconic friends – Betty, Veronica, and Jughead. The movie captures their journey through the ups and downs of adolescence, from rebellion to first love, all against the vibrant backdrop of the 1960s. Directed by Zoya Akhtar, the film promises a delightful blend of nostalgia and music, sure to bring joy. Scheduled to premiere on November 24, "The Archies" will also be available on Netflix.
2. Dunki
Bollywood's action and crime genre, "Dunki," or "Donkey" in English, delves into the clandestine route employed by Indians for migration to the US and Canada. Directed by Rajkumar Kirani and starring Shah Rukh Khan, the film promises an epic narrative. Notably, Khan, featuring in a significant role, also stars in "Jawan." "Dunki" is slated for release on December 22, adding to Khan's impactful cinematic year.
1. Yodha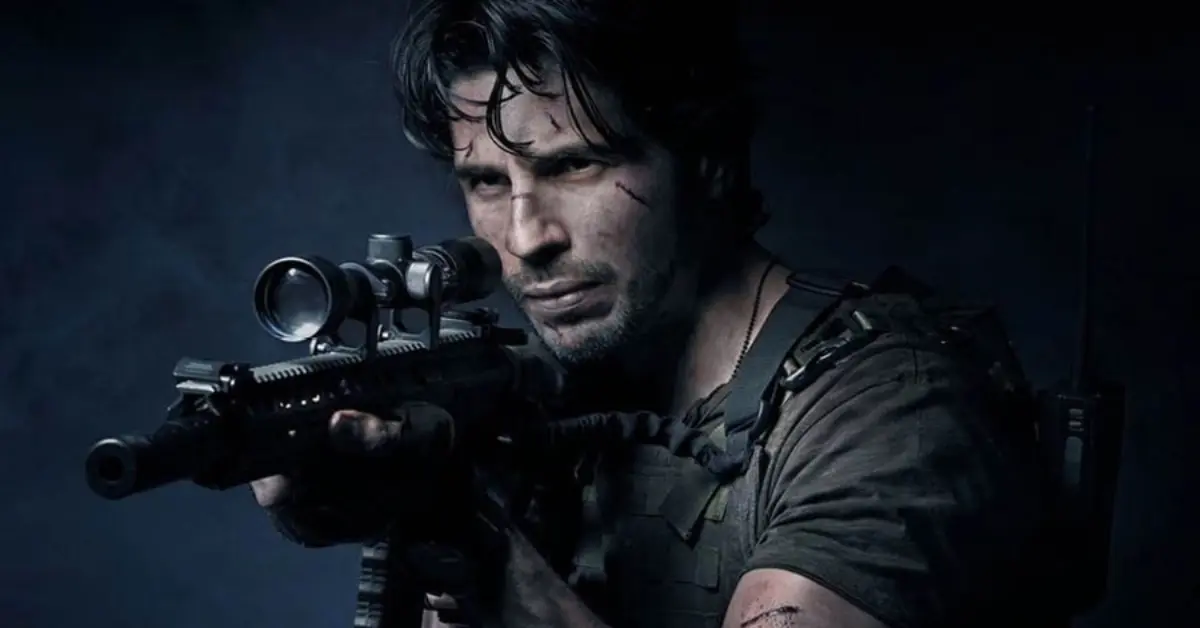 Yodha, is an adrenaline-packed thriller. It centers on a soldier compelled to act when his hijacked flight faces dire consequences, igniting a desperate struggle for survival. Starring Sidharth Malhotra and directed by Sagar Ambre, the film's release shifted from summer to year-end, intensifying audience anticipation. The allure lies in its commitment to riveting intensity and drama. Mark your calendars for the premiere of Yodha on December 15th.
Credits : ScreenRant