Based on an amazing real-life story, Sound of Freedom illuminates the obscurest of areas. After a federal agent saves a young boy from a merciless gang of traffickers, he discovers the boy's sister is still in captivity and elects to embark on a hazardous undertaking to rescue her. With the clock ticking, he abandons his job and plunges into the Colombian rainforest, risking his life to save her from a more horrible destiny than death.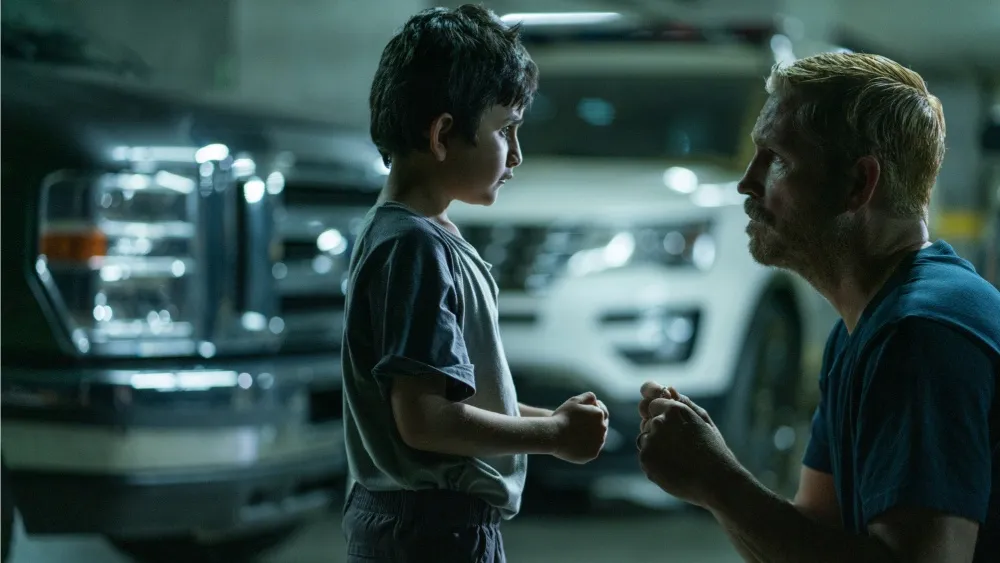 The movie shed light on child and sex trafficking through its intriguing storyline. If this sounds right up your alley, we've got a list of films like Sound of Freedom that you must watch.
10 Must-Watch Movies Like Sound Of Freedom
10. Taken (2008)
Former black ops operative Bryan Mills (Liam Neeson) is taking some time away from work to bond with his daughter, Kim (Maggie Grace). However, they are both thrown into disarray when Kim and her friend Amanda are abducted by sex traffickers shortly after touching down in Paris for a vacation. With time running out until they are sold off, Bryan must rely on his unique talents to rescue them.
9. The Whistleblower (1999)
Kathryn Bolkovac (Rachel Weisz), an American police officer, is the focus of the movie. Like Sound of Freedom, it is also a true story. The movie follows her journey as a UN peacekeeper to Bosnia in the aftermath of war, where she uncovers a corrupt sex-trafficking ring led by other peacekeepers.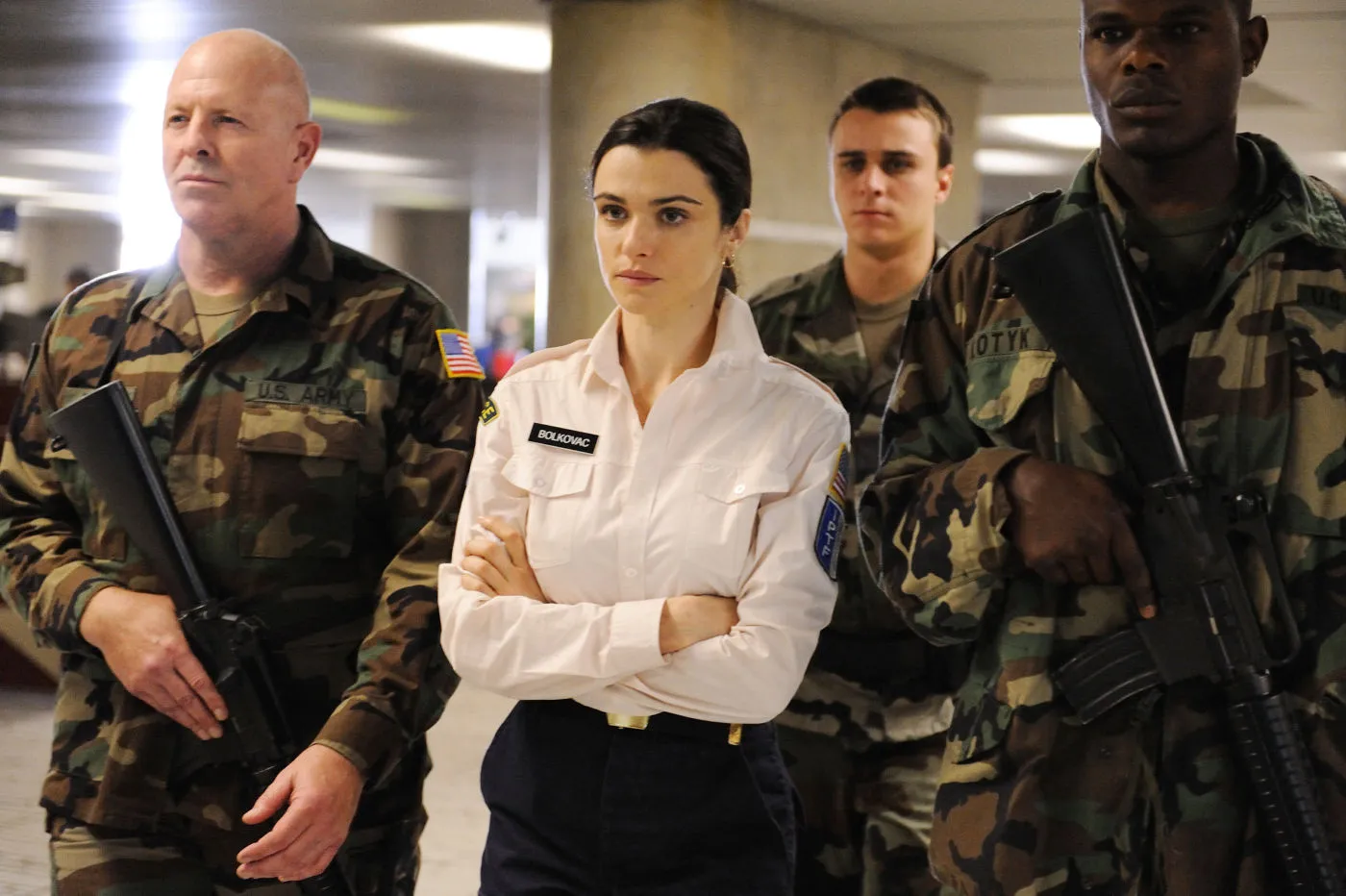 8. You Were Never Really Here (2017)
When Joe (Joaquin Phoenix), a hardened and cynical enforcer, finds out that a teenage girl has gone missing, he resolves to launch a mission to find her. During his search for the girl, he unearths corruption and misuse of power at the highest echelons of power. To ensure the girl's safety, he is willing to take any measures necessary.
7. The Girl With The Dragon Tattoo (2009)
The renowned journalist, Mikael Blomkvist (Daniel Craig), is given the possibility to restore his reputation when the affluent Swedish industrialist, Henrik Vanger (Christopher Plummer), requests him to unravel the 40-year-old homicide of Vanger's niece, Harriet. Believing his niece was murdered by a relative; Blomkvist associates with the computer hacker, Lisbeth Salander, and they discover more than they expected.
6. The Captive (2014)
If you liked Sound of Freedom (2023), you will certainly enjoy The Captive. Eight years after Cassandra vanished without a hint of her whereabouts, and was believed to have passed away, two detectives come across some unsettling evidence that suggests she is alive and is being kept against her will. The film stars Ryan Reynolds and Rosario Dawson in the lead.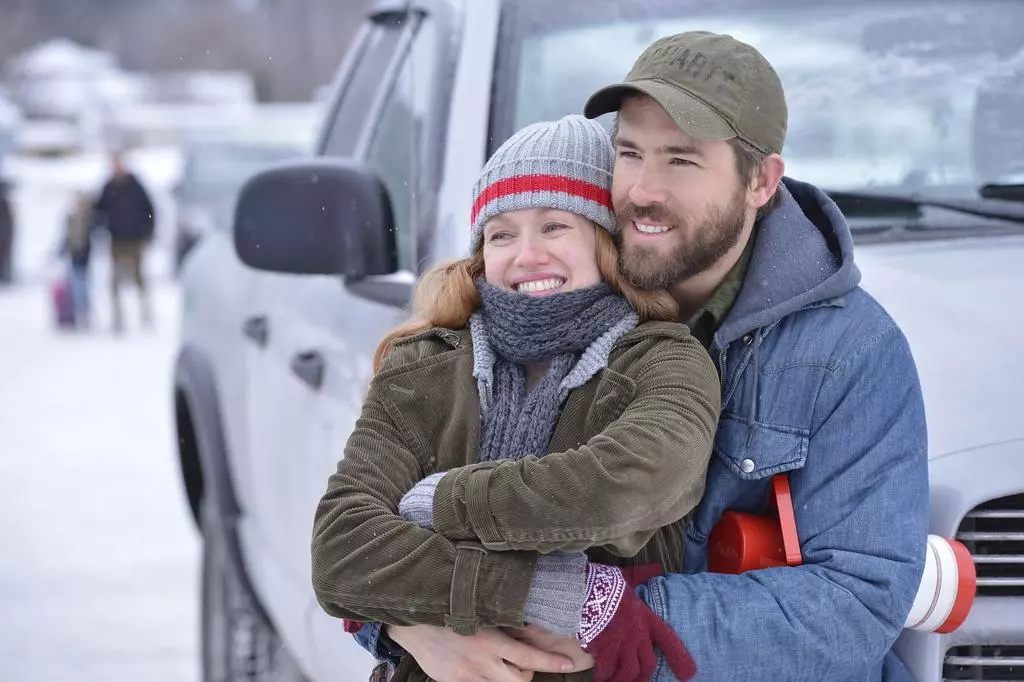 5. Spotlight (2015)
Spotlight follows Marty Baron, the editor of The Boston Globe, and a group of journalists. Baron assigned the journalists to probe accusations against John Geoghan, a Catholic priest accused of molesting more than 80 boys. The movie focuses on child abuse as is shown in Sound of Freedom.
Walter "Robby" Robinson (Michael Keaton) is the head of the investigation, and the team is made up of reporters Michael Rezendes (Mark Ruffalo), Matt Carroll (Brian d'Arcy James) and Sacha Pfeiffer (Rachel McAdams). Their mission is to bring to light the attempts to conceal the wrongdoings of the Roman Catholic Church.
4. Girl In The Bunker (2018)
Girl in the Bunker is a 2018 American drama film directed by Stephen T. Kay and starring Millie McCormick, Julia Lalonde, and Lea Coco. The film tells the story of a fourteen-year-old girl, Elizabeth Shoaf (McCormick), who is abducted and held captive in an underground bunker by a man named Vinson Filyaw (Coco). After weeks of captivity, Elizabeth uses her wits to outsmart her captor and escapes. The film follows the harrowing journey of her recovery and her family's search for justice.
3. Trade (2007)
Trade (2007) follows a story about a police officer's sister who is kidnapped and forced into prostitution just like in Sound of Freedom. Officer Ray Sheridan (Kevin Kline) teams up with Jorge (Cesar Ramos) to assist him in his search for his sister who is taken away by a global trafficking ring.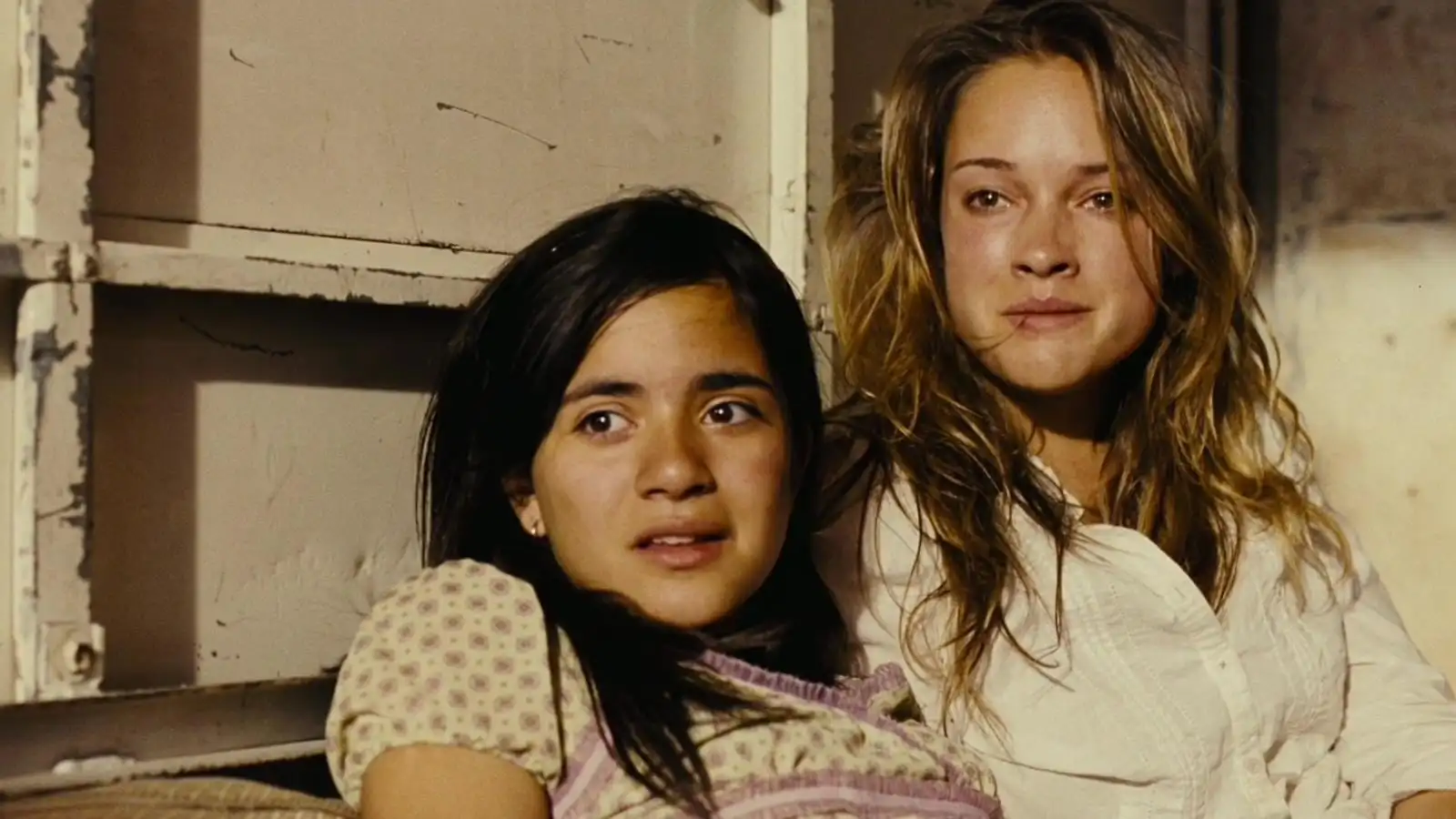 2. Beast of No Nation (2015)
Beast of No Nation is a 2015 war drama film written, co-produced, and directed by Cary Joji Fukunaga, based on the 2005 novel of the same name by Uzodinma Iweala. The film stars Abraham Attah as Agu, a young West African boy who is forced to join a group of mercenary fighters after his family is killed in a civil war. Idris Elba co-stars as the warlord Commandant, who leads the group of fighters.
1. Trafficked (2017)
Following themes around human trafficking in Sound of Freedom, Trafficked gives a more in-depth look into the gruesome reality of the victims. The movie tells the story of three women – Amba (Alpa Banker) from India, Mali (Jessica Obilom) from Nigeria, and Sara (Kelly Washington) from the US. The story follows the women who were coerced into the international sex trafficking industry and how they try to find a way to flee from a brothel in Texas.