It's perfectly normal to disagree on occasion – as long as you keep your cool. When it comes to family members, however, it's a different story. Communication is an important part of family relationships, especially when a third person, in this case, a stepparent, is involved, no matter how cheesy it sounds or how much easier it appears to turn a blind eye and ignore the problem. Read the story and let us know what you think.
My family and I live on an acreage just outside of town in my grandparents' house. My father works out of town, and my mother appreciated having help with me as well as helping her parents.
My mother died of cancer about 12 years ago. My father had to continue working, so I continued to live with my grandparents. When my father was home, he always made time for me. I wish my mother hadn't died, but I had a good life. When he came home, he stayed in their old room or we went on vacations.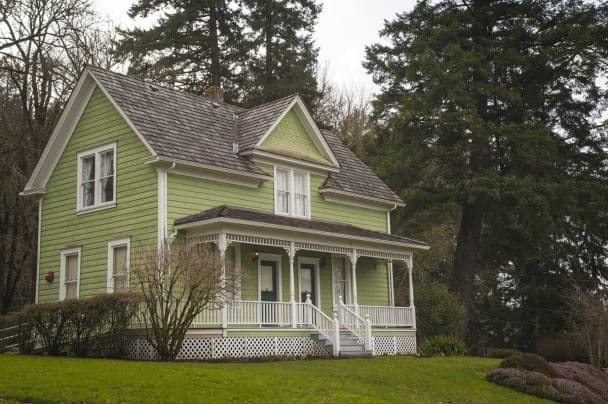 My grandparents both died of COVID and complications in the last few years. My mother was an only child, as am I. My mother's life insurance was given to my father, who used it to help renovate the house. He was never charged rent by my grandparents. I apologize for any confusion this has caused.
Anyway, I am the sole beneficiary of my grandmother's will. I got money, a house, and my grandfather's truck.
My father began dating a few years after my mother died. Until this last one, he had never brought anyone to the house. She is young and attractive. She also has two small children. He discussed it with me and asked if they could move in.
It's a large house with plenty of space for me. As a result, I agreed.
So she's been with me for about six months now. She recently became pregnant. My father proposed marriage to her. I'm delighted for him. He is an excellent father. He's terrible at communicating.
My stepmother is pressuring me to move out as soon as possible because they will need my room for the baby. I suppose she wants her mother to come live with her and assist her. My father never informed her that the house was mine.
So my father came home last weekend and we had a long conversation. My grandparents' old room has been shared by the stepkids. My dad installed a large closet and an ensuite in my room, and he has the other large bedroom with an en suite.
She wants me to relocate to the city while I finish my studies. She gave me a discount on her apartment.
I waited for my father to inform her. He didn't do it. As a result, I did. I told her it was my house, and I wasn't going to give up my room. I also mentioned that my father had some savings and could probably buy them a house. Especially if they sold her apartment and used the proceeds as a down payment.
Now I'm the jerk for forcing him to spend money he had set aside for retirement, and she refuses to sell her apartment because she believes the market will continue to rise and she wants to build equity.
I made it clear that they needed to relocate before the baby arrived. Am I being entitled?
Here are a few comments from the story's original location: