Women safety has always been a topic that has been talked about in public openly. The circumstances that can arise when a woman is walking alone in a shady neighbourhood is often brought up. A lot of people share what they would do in a situation or how they would defend themselves using common things that they can carry in their bags.
A TikToker recently shared her technique of using an ordinary key for self-defence. She addressed the issue and showed some ways in which one can use a key to attack a stranger.
No doubt you have heard of a self defence technique whereby you hold keys in your fist between the fingers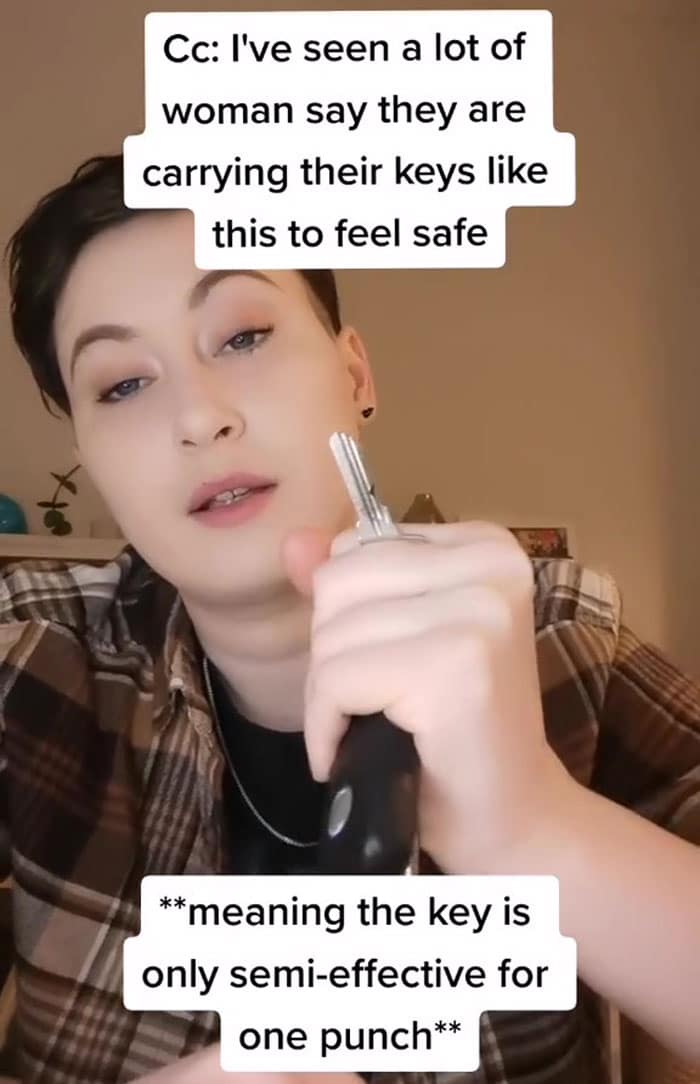 We got in touch with popular TikTok user and make-up artist Fae (@faesfx), to further talk about how she wants to spread awareness about using a key as a weapon to defend herself from an attacker.  While some suggest that the key should be held in between the finger point outwards, but she has a different opinion to it.
Well, this TikToker explains that, though a prevalent method, it might end up hurting you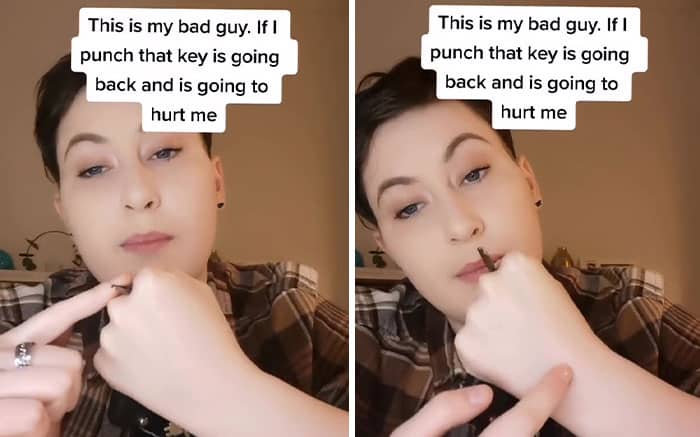 She explains, that if you punch an attacker holding the key as shown in the video, it is likely that the key bends and hurt your fingers.
You see, when you punch the attacker, the keys might bend upward and hurt your hand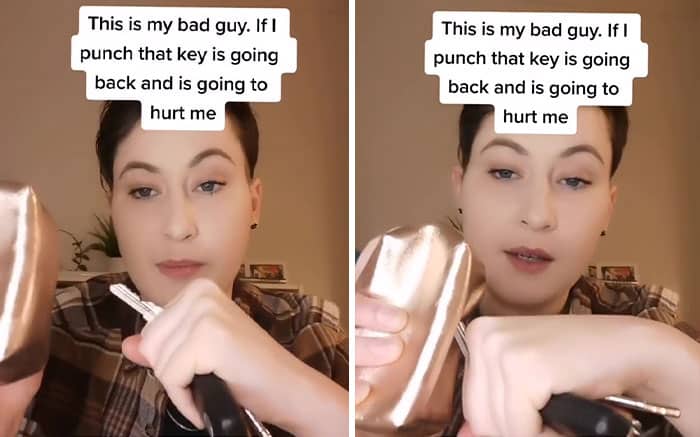 However, the TikToker suggested that you should hold a key in a different position rather than how it is suggested. She insists that hold a key and clench it in your fist will give you more movement to your arm. This will allow you to attack them on their leg or even in their private areas.
Instead, she suggests using what she calls the 'hammer' method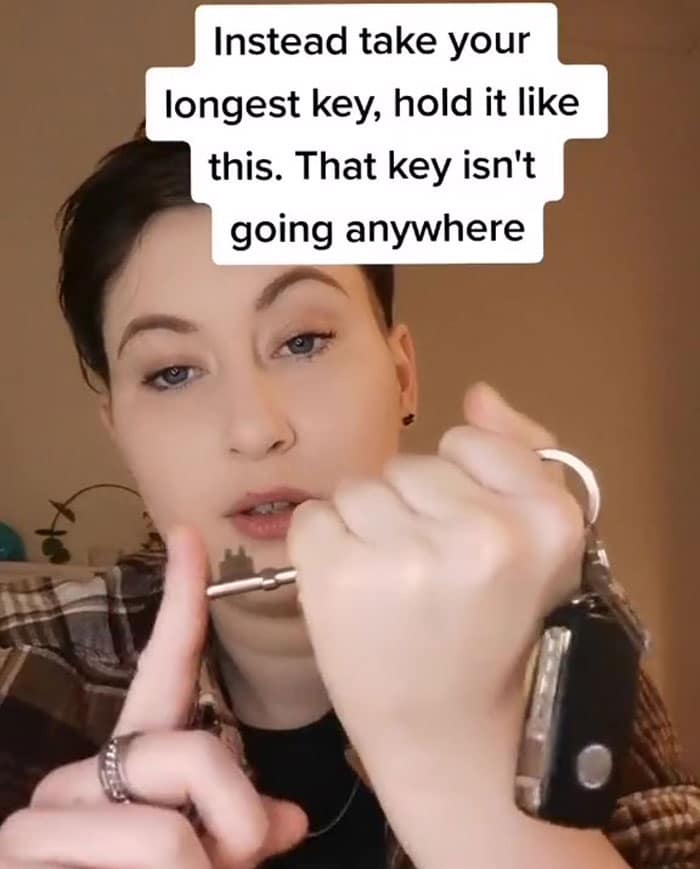 Fae cannot recall where she learned this tactic, or how she ended up relearning it—"I don't know where that came from or who first told me but from what I gather it is the norm for people to be told this."
If you simply clench up a key in your hand as shown below, it won't wobble and be more effective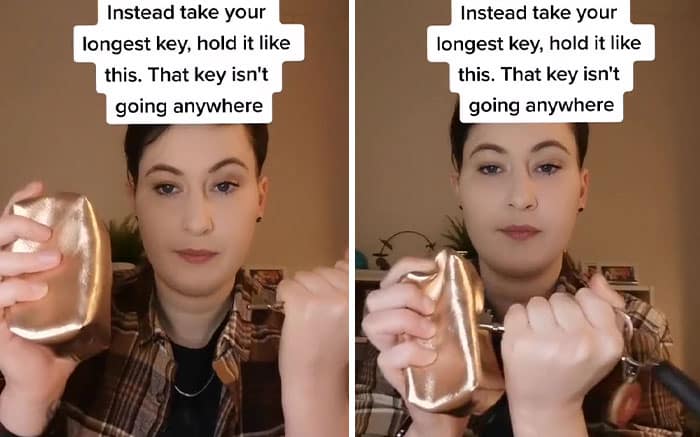 Many others opened up about how one can use different keys and use them for self-defense
As you might have figured, both Fae and her friend Charly were surprised the video took off: "We're definitely surprised, a little bit annoyed with myself for not checking if I used the same hold on her, but I thought it would be seen by 100 people max. So, even though the information is there. The demonstration on the first video is unfortunately terrible. My lovely model Charly is feeling the same way, happy for all the positive comments, but regretting we didn't carry out the demonstration properly."
Fae also shows this in action with the help of her friend Charly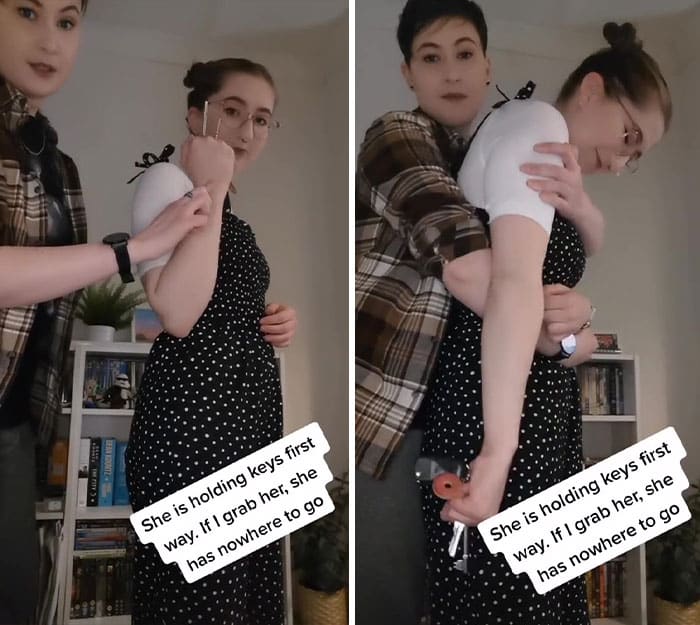 She further added, "The thing to remember is you aren't settling in to fight your attacker, you are doing what you can to get away, the second you are free to run, you run."
Keep in mind that this tactic shouldn't be used with knives or similar weapons—the point is to give yourself a chance to escape, not seriously hurt the attacker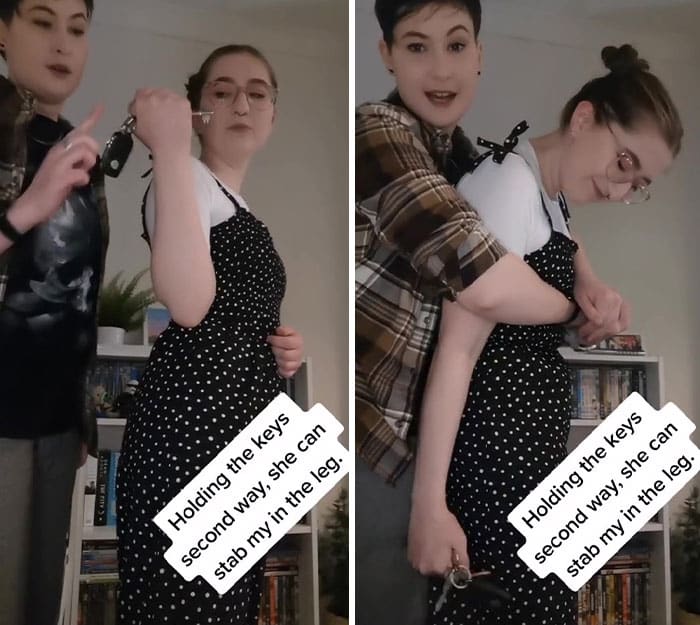 If you're lucky, you might end up hitting not just the leg, but also some more delicate parts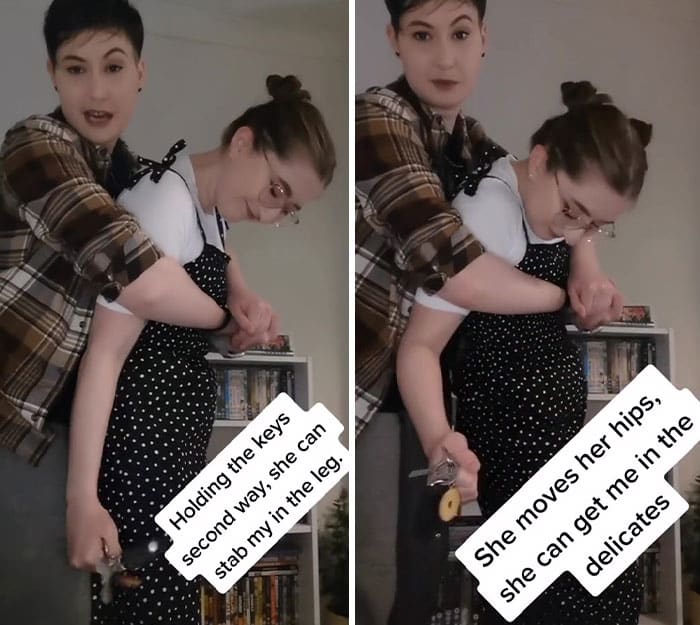 She concluded by saying "In the UK, we have an issue with knife crime and it is illegal to carry," explained Fae. "Unfortunately, there are strict laws over here with regards to self-defence tools, there are very few things that can be used without being classed as an offensive weapon (Prevention of Crime Act 1953 details what is classed as an offensive weapon) so if you don't have a longer key you can use the smaller house key in the similar position, it might not be as effective but at the moment it is all about doing what you can to get away from your attacker, not to seriously harm them."
Check out the original and follow up videos below