If you don't know about Celeste Barber yet, it's time you should know her. After all, she has been hilariously recreating celebrity Instagram photos.
She is back again with her fresh batch of interesting pictures. These parody poses are even funnier than the first. Barber delivers some of the best examples of parody – gently mocking today's stars in a flawless, yet spot-on manner.
She has smoothly recreated Beyoncé, as flexible as Victoria Beckham, as tired as Kim Kardashian, as romantic as Jessica Simpson, as sexy as Ruby Rose, and as, er, curious as Nicki Minaj.
Her photographs have earned her an Instagram following of over 500,000. Scroll down to have a look.
Lady Gaga And I Progressing Nicely At Paddle Board Yoga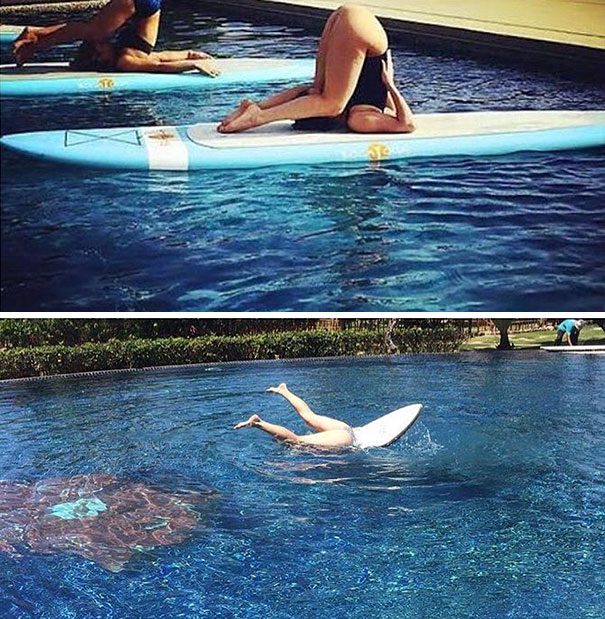 Being A Model Is Harder Than You Think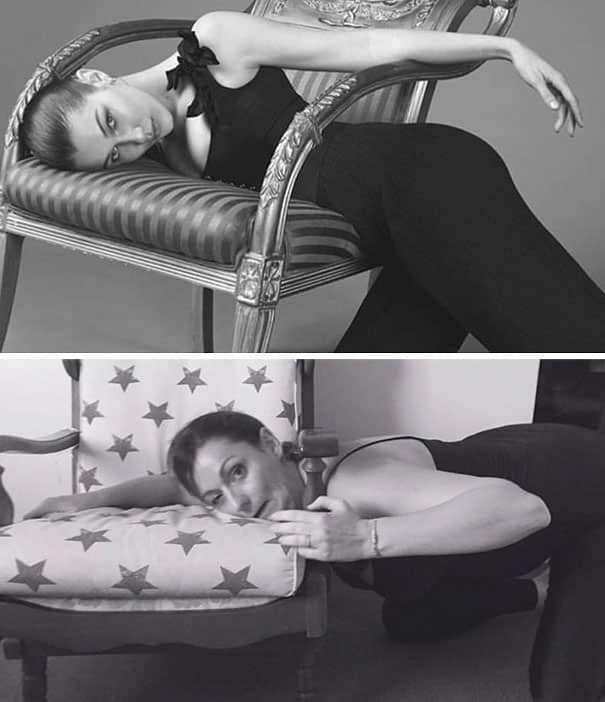 Dear Hot Husband, Stop Acting Like You Love It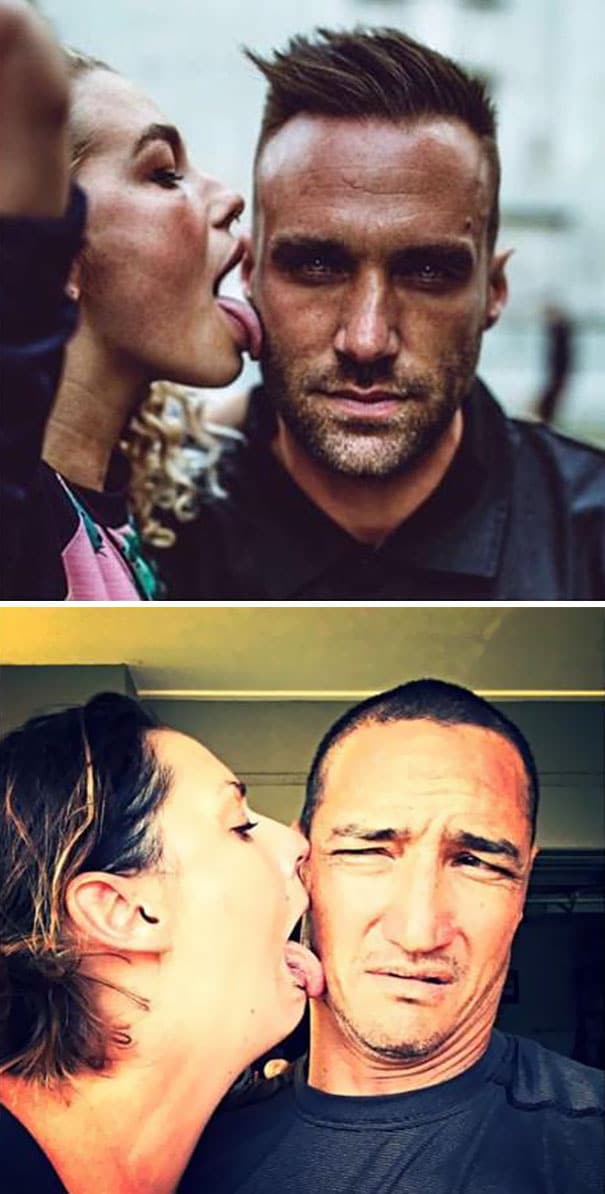 Waking Up Feeling Sexy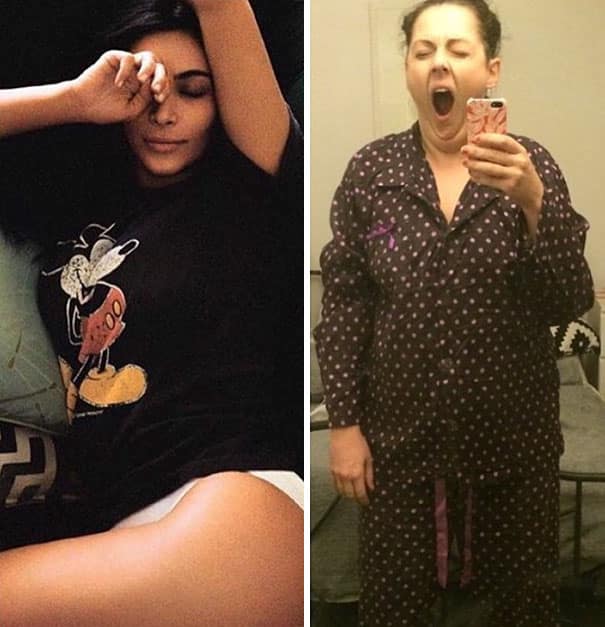 Privileged People Only Travel In Style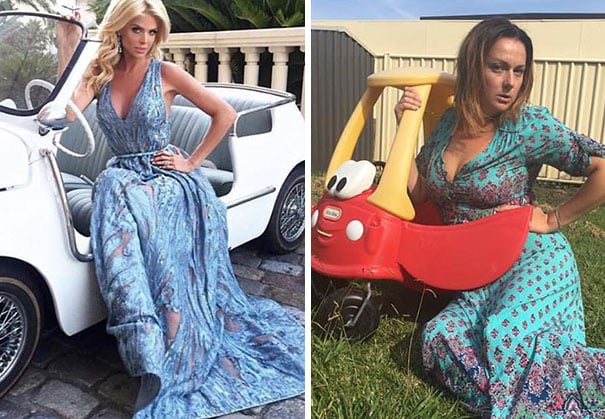 Living The Dream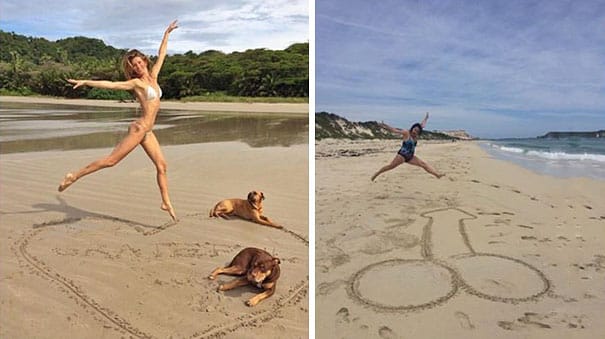 Real Love Is Perfect, Flawless, Acrobatic, Stylised, Timed And Photogenic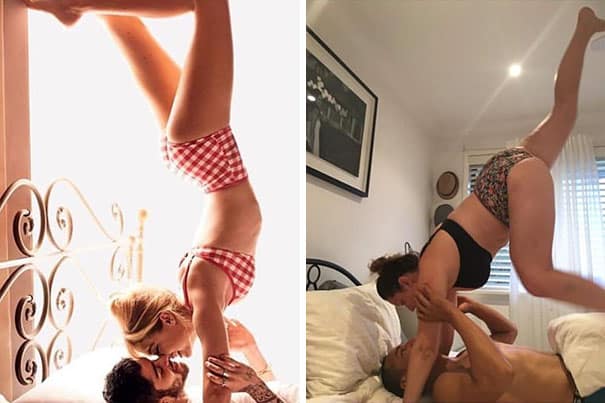 Blessed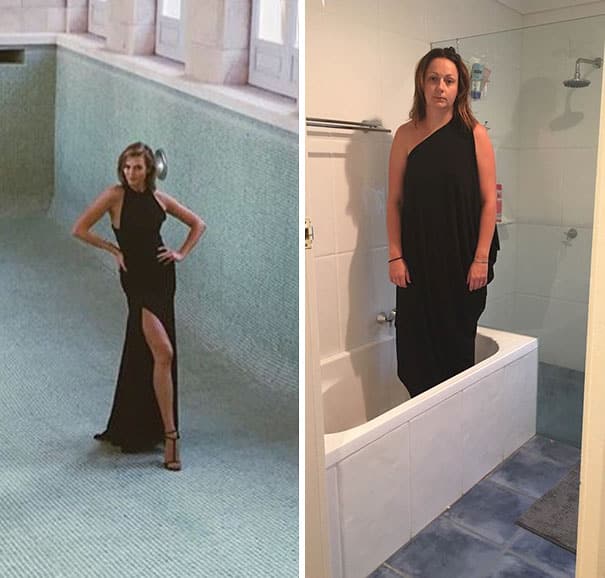 You Guys Make Me Want To Hang My Head Out A Window And Scream 'Im Better Than Everyone!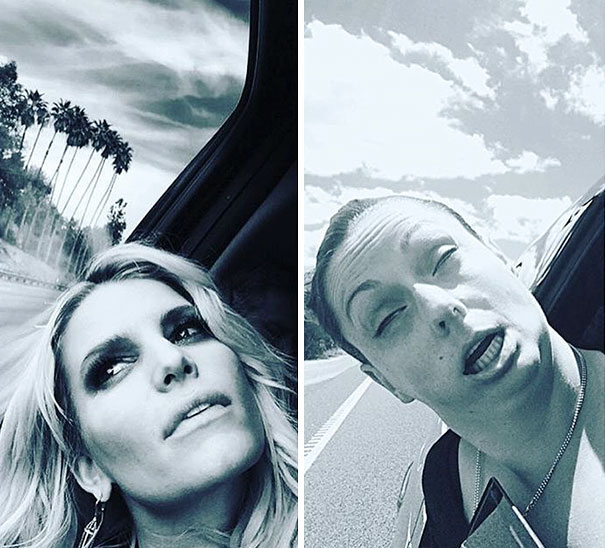 F**k You Gravity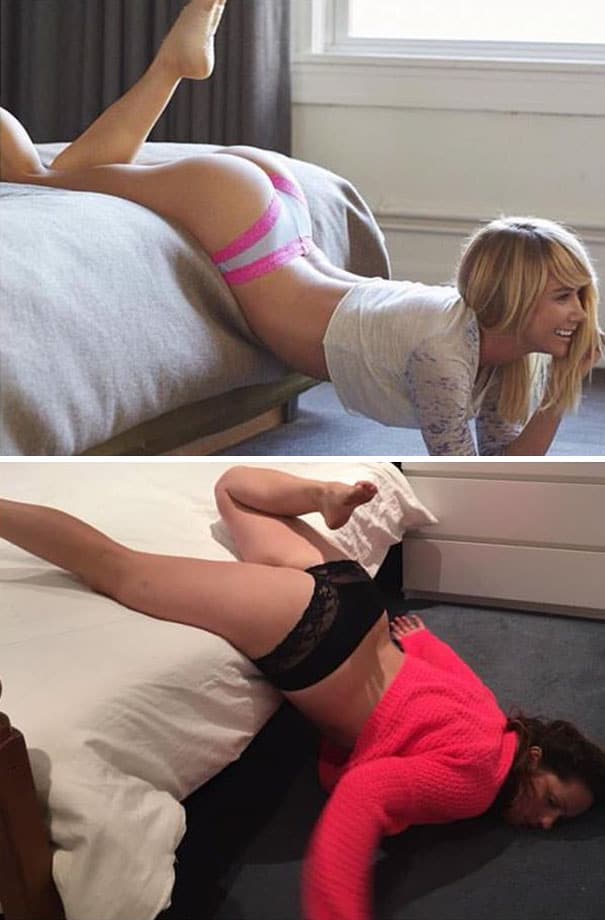 Us Aussies Know How To Keep It Nice. Am I Right?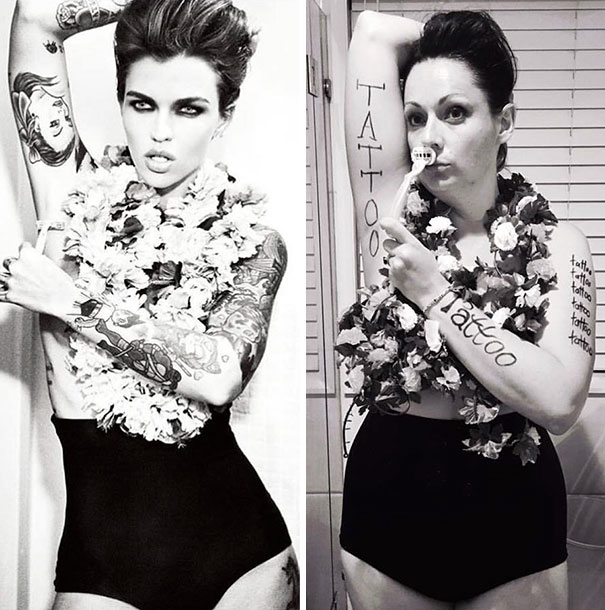 Pull Your Hair. Put On A Full Length Jacket (If Budget Allows) And Fall In The Water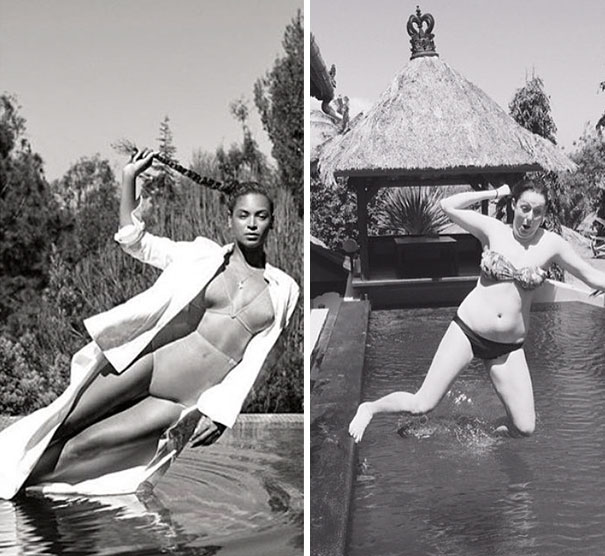 Put On A Gimp And Iron Man Mask And Lie In The Sand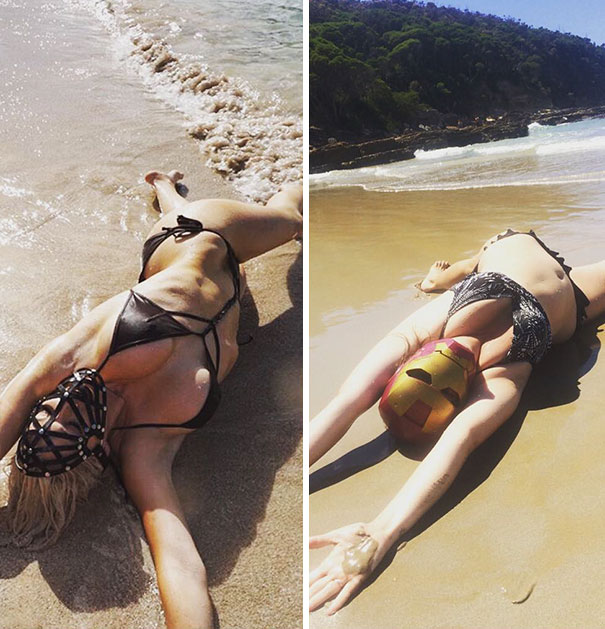 Hiking And Twerking, Obviously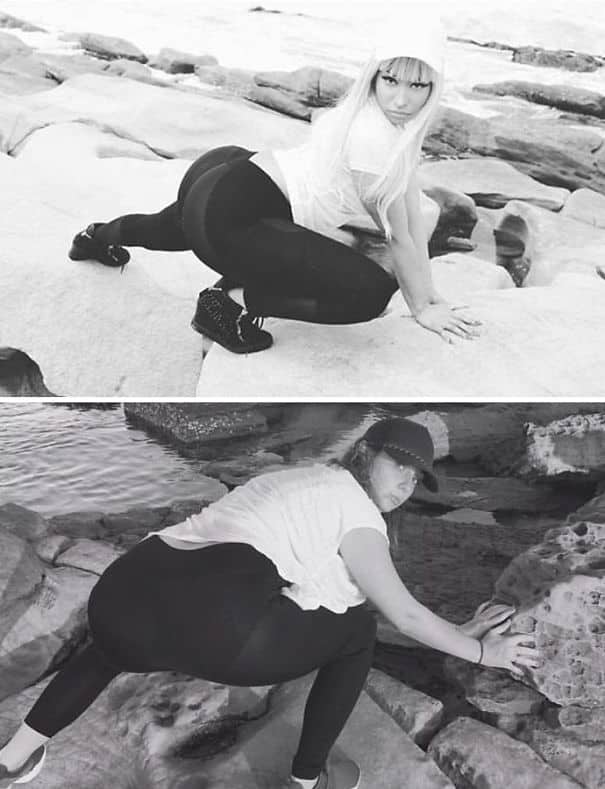 Happy Easter! I Hope You All Have More Luck In The Easter Egg Hunt Than Kendall Jenner And I Did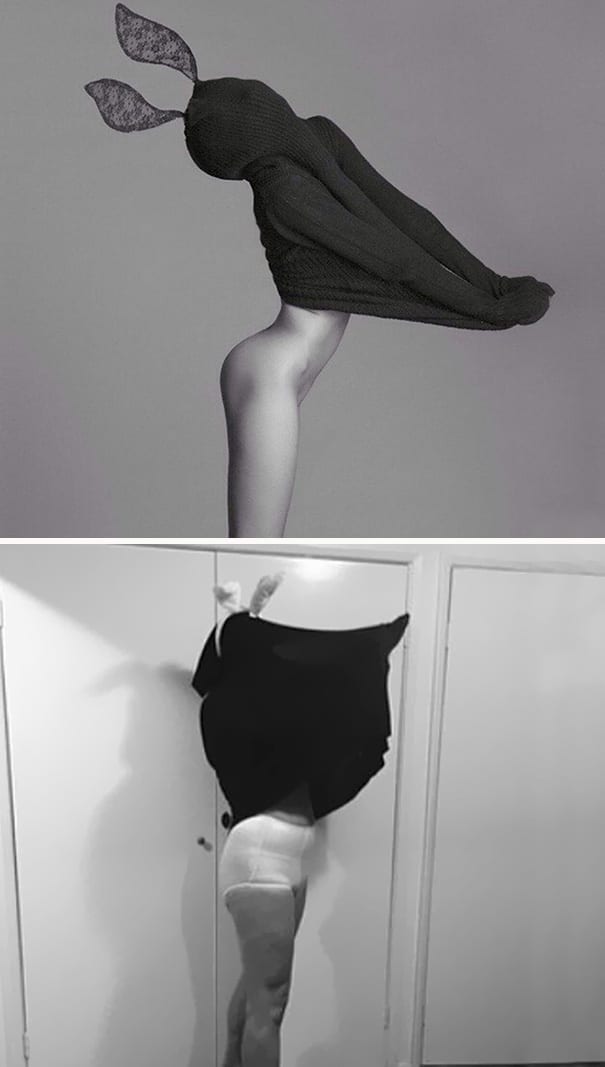 Selfie Game Strong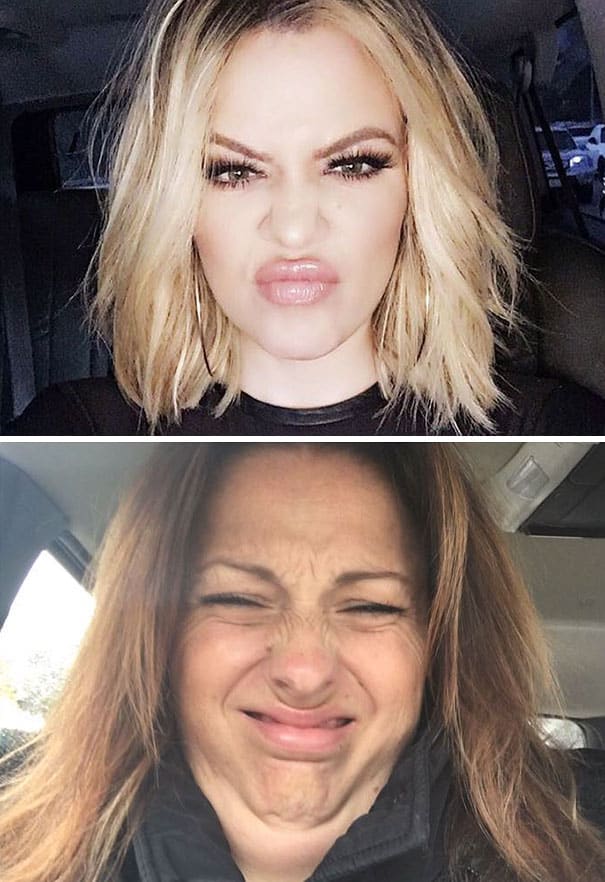 Spoiler Alert – I'm On The Right!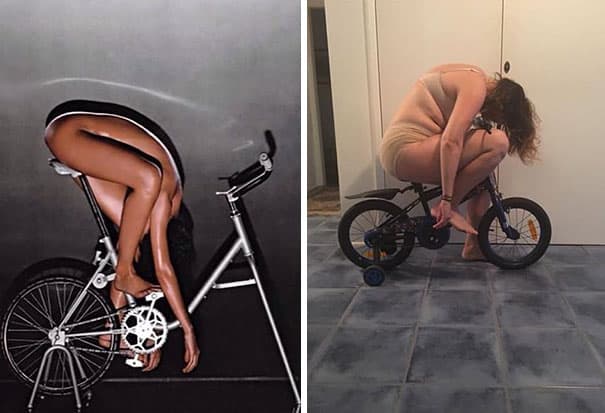 When One Straw Is Never Enough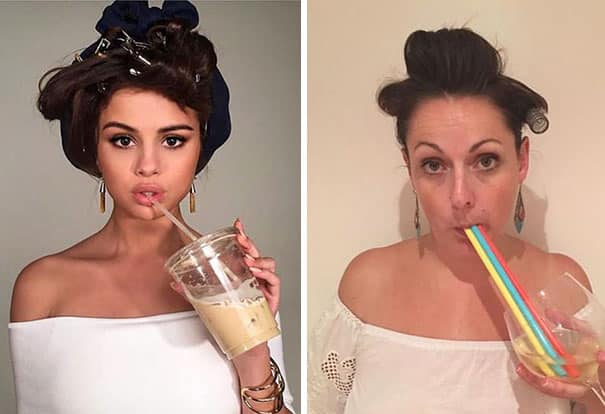 Put Your Swimmers On. Get A Chicken. And Take A Photo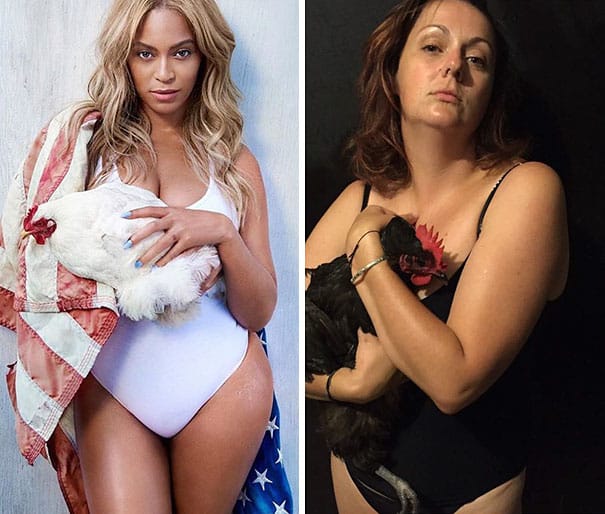 Gooood Morning Saturday!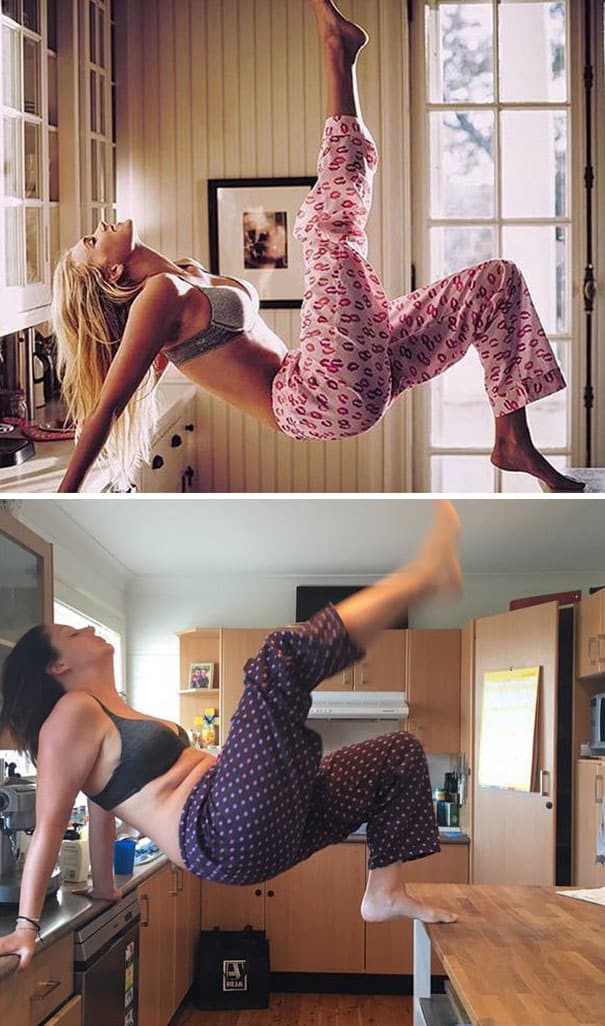 Dude It's Wednesday, Chill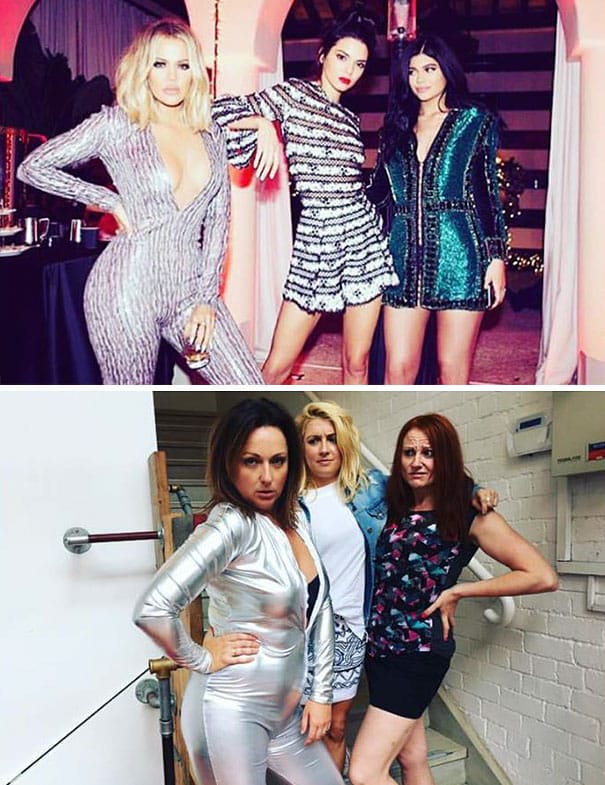 I Bet Kylie Jenner Is Gutted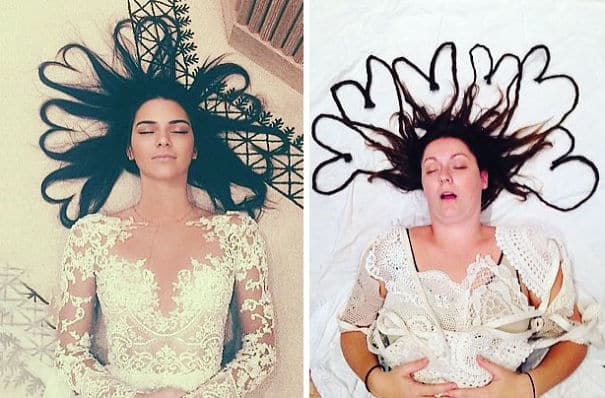 Only One Ass Could Fit In The Bottom Pic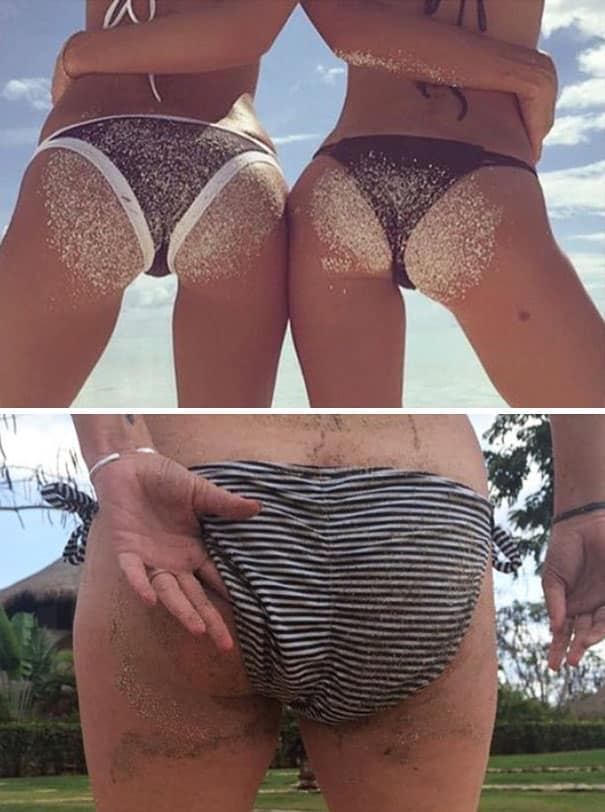 I Think This Makes Me 'Brave'
Accessorise Ladies, No Matter What Your Budget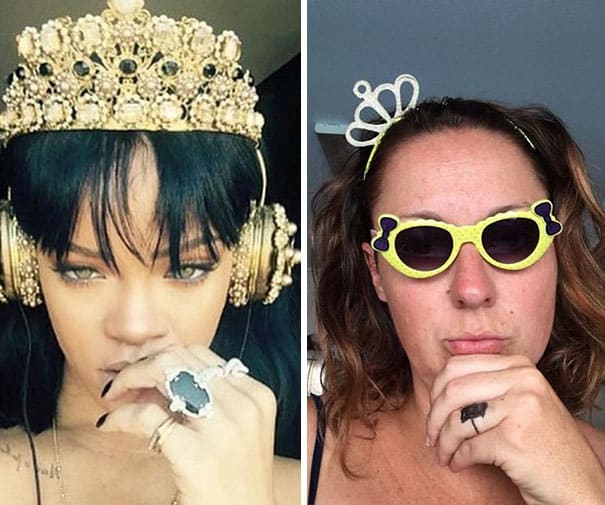 Hitting The Shops Hard
Don't You Hate It When Your Doing Your Nails In And You Get A Cramp?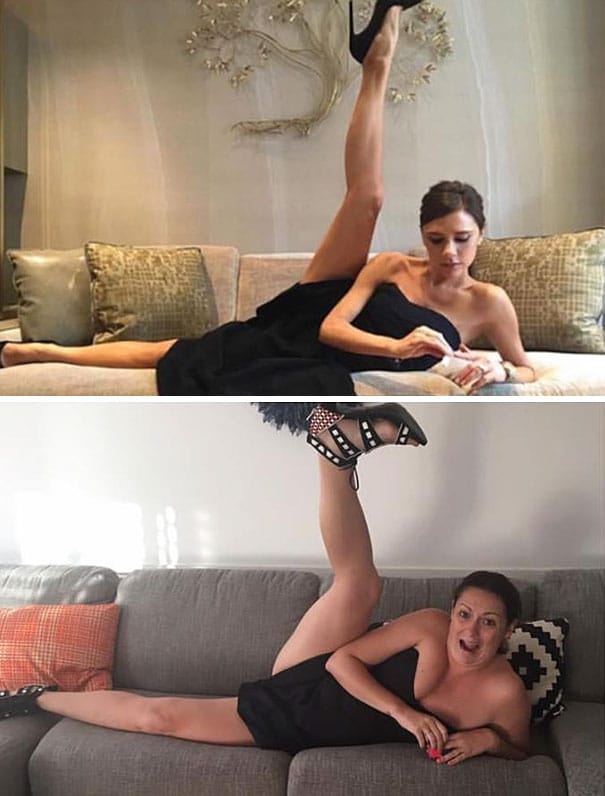 Bums. Balls. Boobs.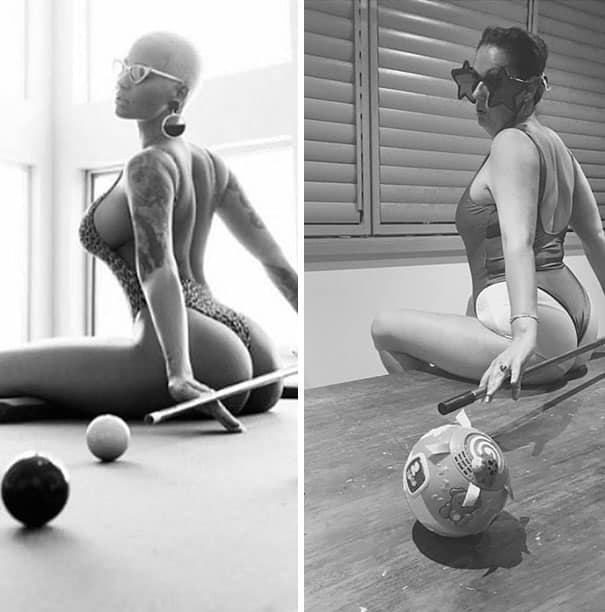 Class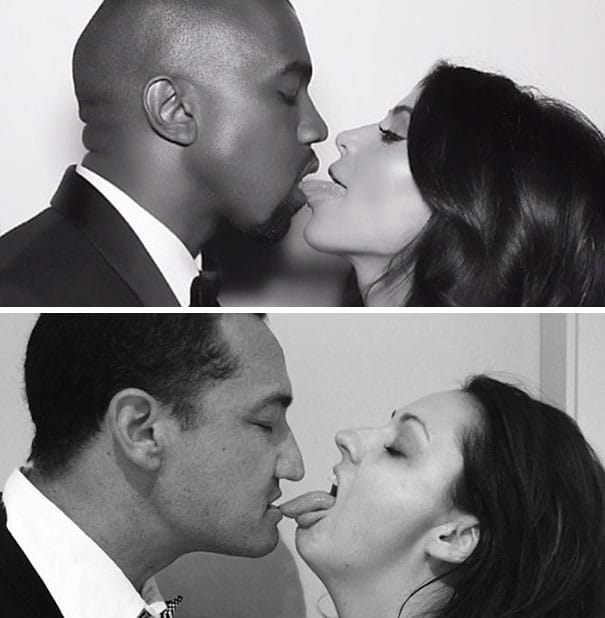 Hygiene Is Big Business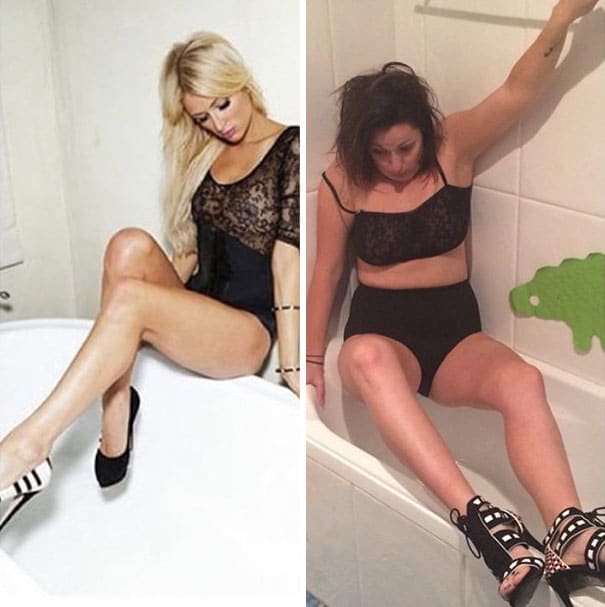 Remember To Believe In Your Dreams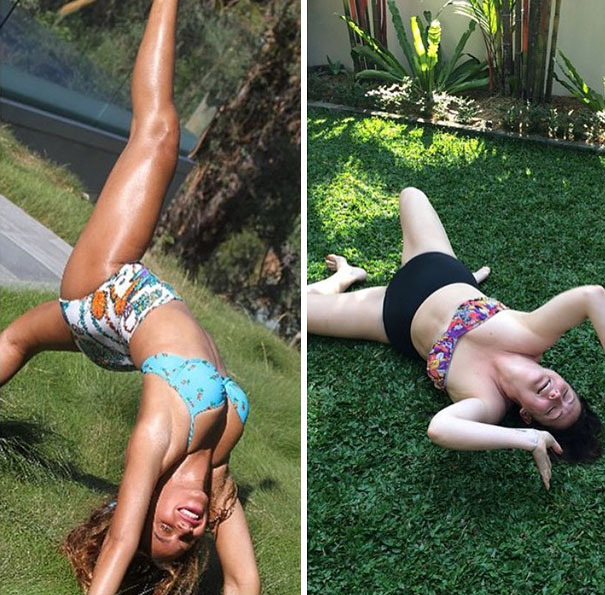 I Like To Drink Wine Then Pretend We Are Cats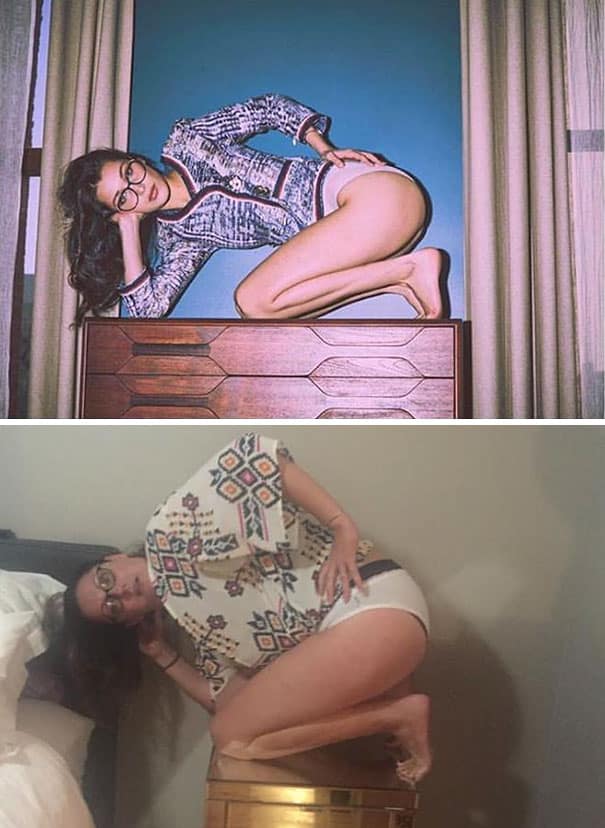 Ah, The Pressures Of School Drop Off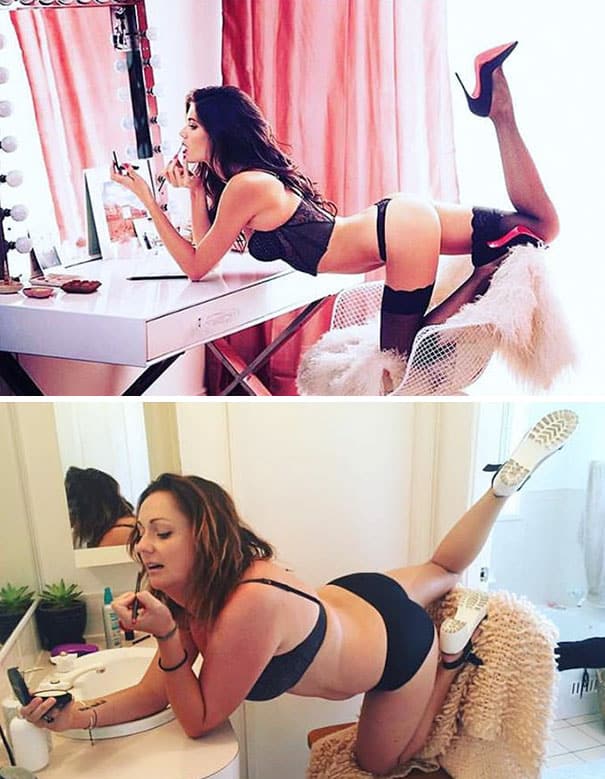 This Is A Photo I'm Recreating Of Kourtney Kardashian. I'm Pretty Sure We Are Promoting Strength And Women's Empowerment. Not Just Sex, As I Originally Thought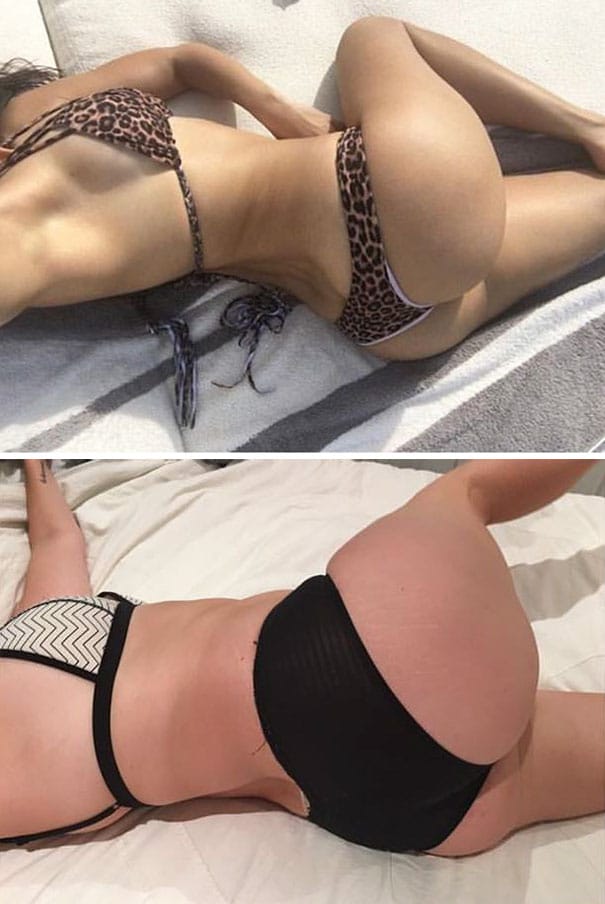 Rock. Thong. Sand. Photographer. Yoga