We all just love unusual friendship stories that are too good to believe. We like stories where two completely different strangers develop a deeper-than-ocean bond. And if you are looking for such a cute story today, you have come to the right place. It's because to brighten up your day, we have found a heartwarming story that will make you believe that miracles happen. 
This story is about a sea dog and a land dog. Yes, you have read that right!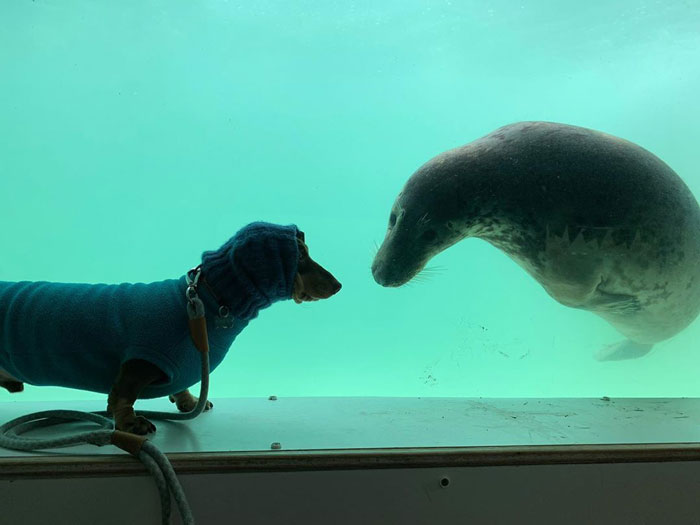 This story is about an adorable dachshund named Stanley and a rescued seal named Aayla. This thing happened in Sea Life Trust Cornish Seal Sanctuary in Cornwall when the dog along with her owner went to a seal sanctuary. 
As soon as these two cuties saw each other, they hit it off. They were, in fact, too excited to see each other that Aayla dove to the window and kept swimming near the dog. After that, these two spend 20 minutes with each other and they were so happy. Also, they both posed for absolutely stunning pictures.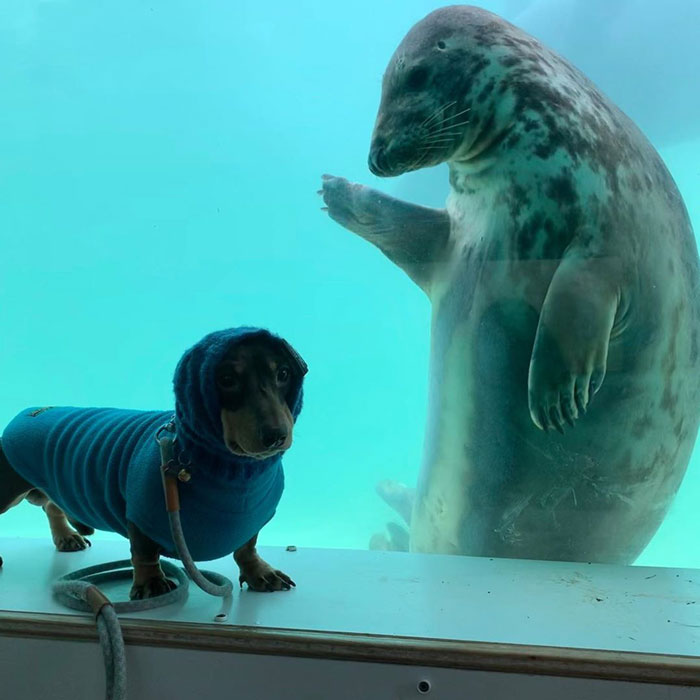 "Aayla is often found by the underwater viewing, she absolutely loves interacting with people and dogs," "We are often sent photos from our guests who have captured Aayla interacting with their dogs, so this isn't the first time she has made friends with a dog, although she seemed to really love Stanley!", explained Georgina Shannon of the Sea Life Trust Cornish Seal Sanctuary.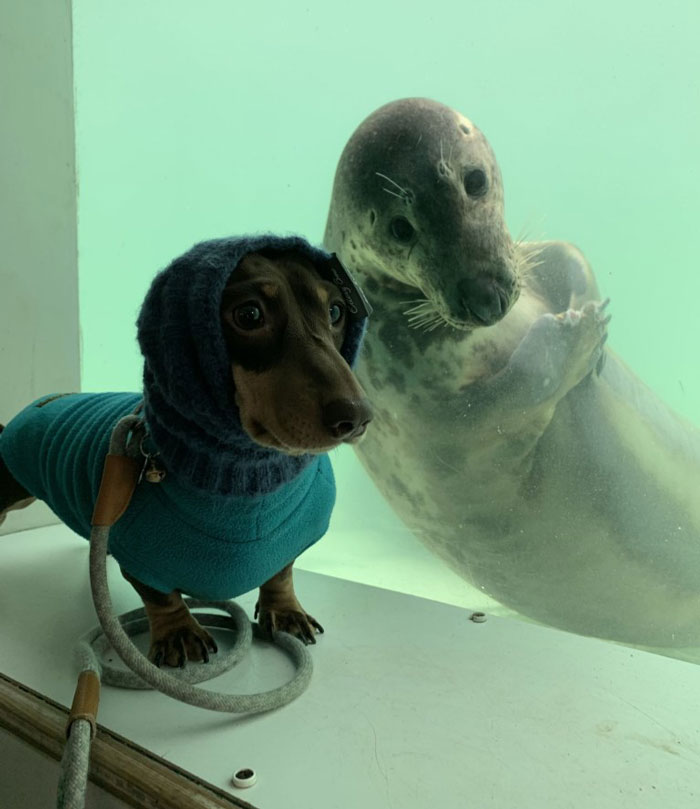 Talbot, the dog's owner said it seemed like these two were knowing each other for a long time. The way they got excited seeing each other looked like they have a deep connection.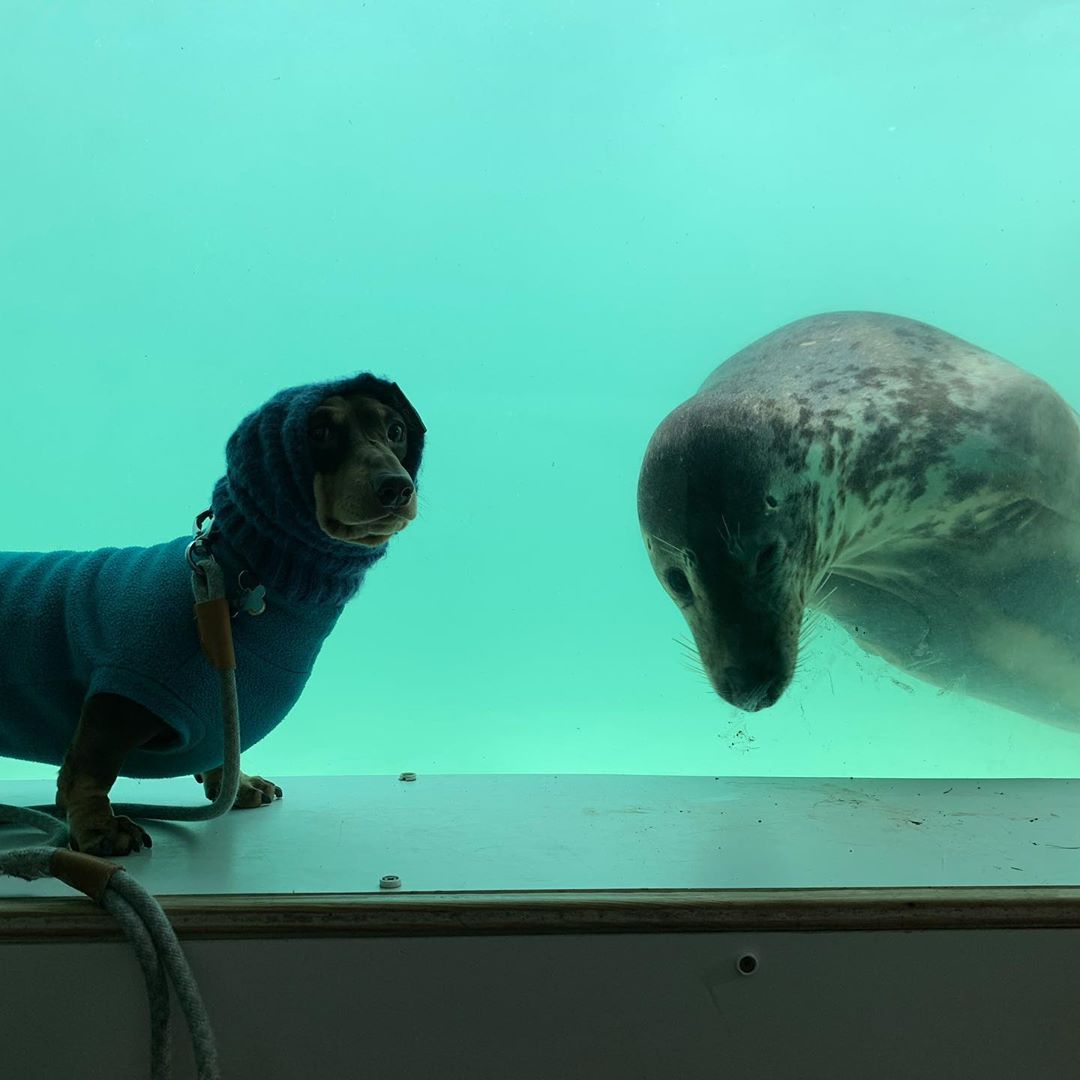 Needless to say, the two new pals look great together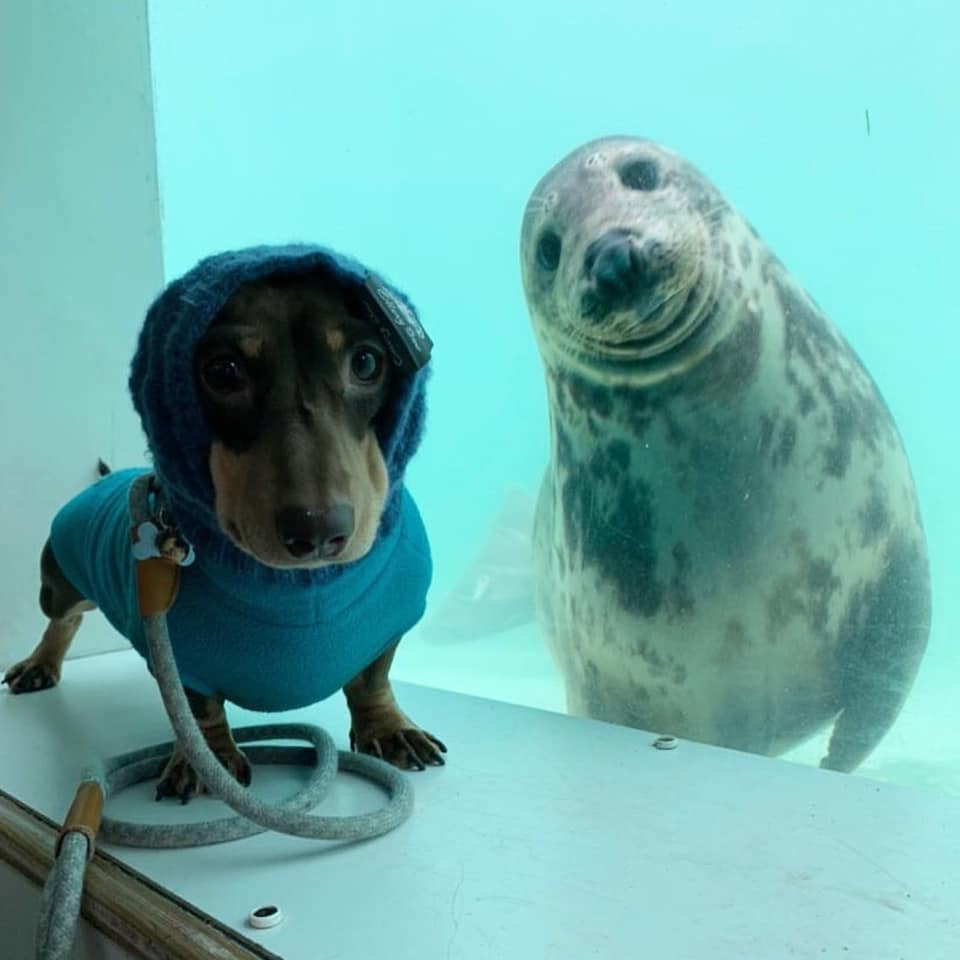 "It was so lovely and such a heartwarming thing to see," Talbot said. "When I looked at the photo I captured, it just made me think that friendships can blossom in any animals – it was nice to see different species form such a bond." She further said.