Australia is known as the land of the 'NOPE', but does this place is only recognized for this thing? We don't think so. That's because Australia has so many unique things, like the sexy calendar, public bike repair station, and pretty much everything that makes this place the unique patch of land that it is.
To give you a glimpse of how life in Australia is like here are some hilarious pictures from the country's subreddit. Scroll down to get on a voyage to the biggest Aussie subreddit on the internet.
The Same-Sex Marriage Debate In A Nutshell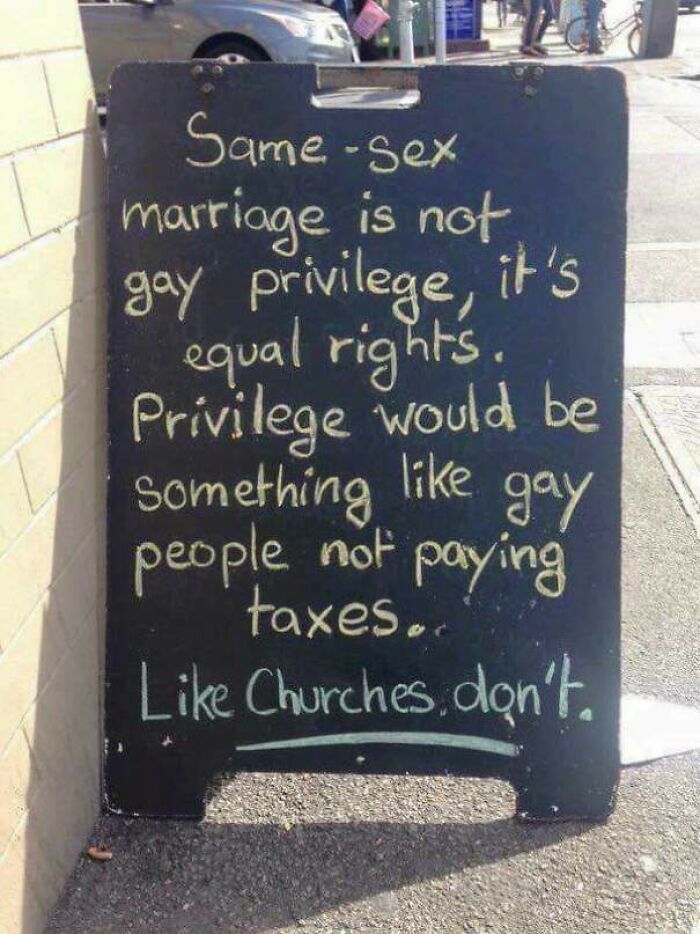 This Is Patrick Boyle. He Went Around Mallacoota Searching For Injured Wildlife. Pictured Is One Of The Koalas He Had Rescued. Shoutout To The Legend
Spotted In A Sunshine Coast Woolworths
Our Cat Came Home After Missing In The Fires For 7 Nights. She's Burnt But Should Live. We Thought Her Lost When The Fire Consumed Most Of Our Property. Best Feeling Ever To Walk Out And See Her Alive
Why Are You Littering?
Funko Just Released A Pop On Popcultcha (A Pop And Collectable Website) Of A Bushfire Hero. All Proceeds Go To Bushfire Efforts
After A Blackout Night, My Mate Woke Up To A Ripper Selfie On His Phone!
I Love Australia
Had The Window Open And He Just Flew In. Bena, Victoria
My Physics Teacher Defended Her House From Bushfires By Herself, And Then Waited Out The Fire In Her Pool Using A Scuba Tank
Australia Summed Up
In Maryborough Queensland Australia Birthplace Of Mary Poppins Author Pl Travers, They Have Mary Poppins Crossing Lights
Energex Couldn't Check My Meter Due To My Chicken
Too Hot For Jesus In Queensland!
Last Years Trip To Australia, Love From Belgium!
Meanwhile In Australia…
F Yeah Ariel
Stunning View
Slipped Through The Back Door Of Department Of Transport…
Today I Learned Echidnas Can Swim
No Thanks
Summer In Australia
Rescued This Guy From My Shed, Must Have Been Locked In There For A Few Days, And 10mins Later He Came To Backdoor To Say Thanks Before Heading Off To Eat Cherry Plums!
Selling Point For Aussie School

The City Of Brisbane, Australia, Has Public Bike Repair Stations
My Dad Kept Getting Recognized As Scomo So My Sis And I Made Him A Shirt To Keep Him Safe While Travelling Australia
 A Pile Of Manure Has Been Dumped Outside The Sydney Headquarters Of News Corp

This Possum Chilling In The Workshop At My Work
Bloody Seagulls
Straight From Brisbane Central
The Morning Shoe Check (Before We Put Them On) Saved My Wife A Bit Of Pain Today
Til Melbourne Is Closer To Antarctica Than It Is To Darwin
Google Street View Has Blurred The Face Of Ballina's Big Prawn. Privacy First!
Smart Bins In Australia Use Solar Power To Compact Waste. Includes Foot Handle
Sexy Calendars In Australia