Casey Shaw on a fine day was skating around and doing his usual thing when a tiny stray kitten came up to him. The little feline was covered in dirt and it appeared that she has a breathing problem. Casey immediately decided to take her to the vet and then couldn't help but adopt her. It was love at first sight.

"I couldn't imagine not finding her at this point, it stormed the next day and it breaks my heart to know that she may not have made it if I wasn't in that one place at the right time and that there are other cats and animals that aren't as fortunate as her," he shared.
Casey and his girlfriend, Julie Lang named her Margot and showered all their love on the little furball. Their loved help the tiny kitten to nurture and transform beautifully. A year later, they have developed a special bond and are best of friends. Margot even climbs on Casey's skateboard at times to imitate her human dad like a natural!
Scroll down to take a look at these images.

Let's go home baby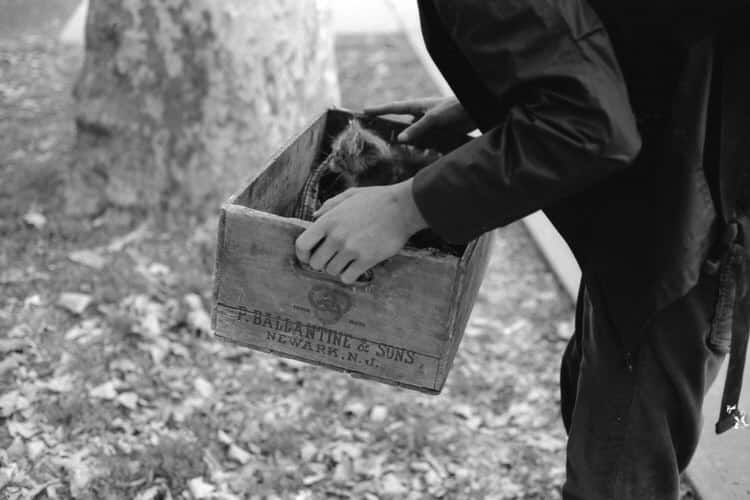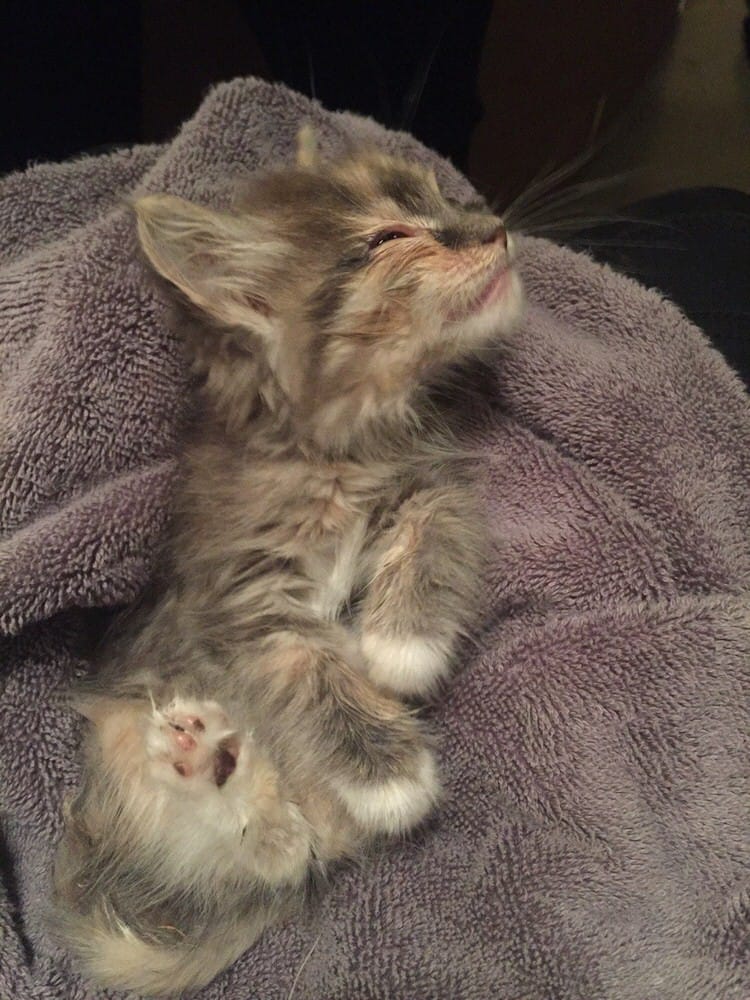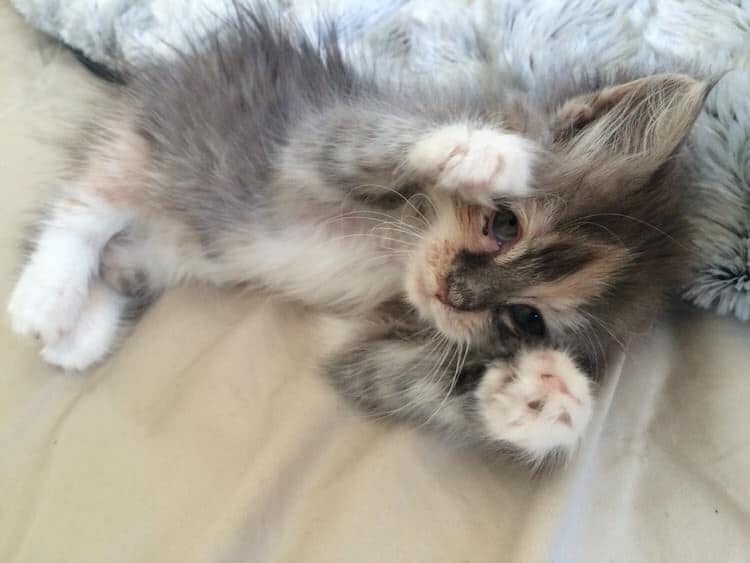 Look at these tiny cute paws!

Let me cuddle human…

I wanna travel with you!


I'm all grown up Daddy!

Can I skate too?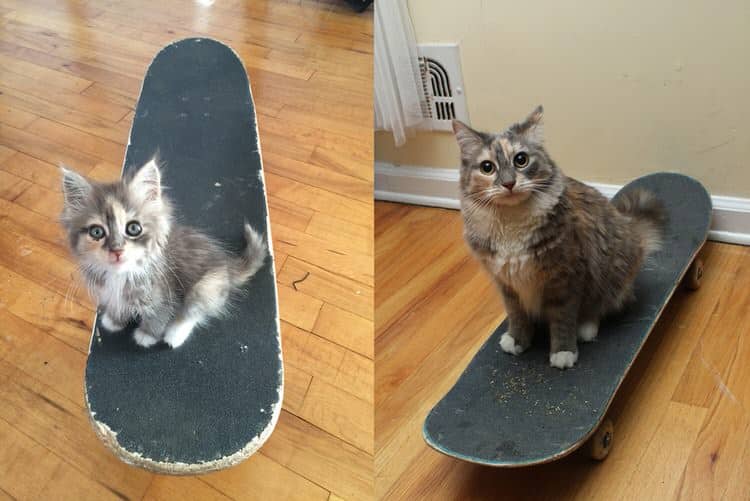 Didn't these images melt your heart? Have you ever thought about adopting an animal? If yes, what has been your experience? Did you finally create an unbreakable bond with the new member? Or did it give you some trouble while adjusting to their new home?
Do share your experiences with us, and we would love to cover them in our stories.