The wait is over! Rick and Morty Season 4 Episode 1 has finally, officially, been announced! Up until now, there was a lot of speculation as to when the fourth season of the show will come out – but it has now been confirmed by Adult Swim. This is a very happy day for the fans of the show as it is all set to return to our screens after almost two years of being away.
Let us take a closer look at this and see when the latest episode is going to come out:
Rick and Morty Season 4 Episode 1 Release Date
Adult Swim made the announcement officially via a Facebook Watch video featuring Rick and Morty. The duo is at their best – Rick is being the classic eccentric and energetic old man while Morty is nervous and rather sheepish. The duo confirmed that Rick and Morty Season 4 release date is November 2019!
This is a huge event as there were several speculations about this leading up to this point. However, we now know that Rick and Morty's fourth season is all set to return to Adult Swim in November. October 2019 will mark the show has been off the air for two years – however, November will be the time we celebrate!
We heard some of you were interested in this information. #WarnerMediaUpfront @rickandmorty pic.twitter.com/UkUINBmw9a

— [adult swim] (@adultswim) May 15, 2019
How Many More Season of Rick and Morty Are Yet to Come?
As of this writing, the only thing that we know is that the show has been confirmed for an extension of 70 more episodes! This could possibly mean that the showrunners are likely to release 14 episodes over the course of five seasons! This is yet to be officially confirmed by the showrunners or Adult Swim. However, this fits the math really well and is most likely going to be the case.
Other Plans for Rick and Morty Season 4 Release Date
While the release date is now November 2019, it appears that the showrunners had other plans in the past. At first, it was expected that the show will be back on TV in Christmas 2018. It was then speculated that Rick and Morty Season 4 will air an April Fool's Day Special, which the show has done in the past too.
However, what seemed rather concrete was that the show was expected to release in July 2019 – specifically the last Sunday of July as that is when the past two seasons have released. Nevertheless, we now know the official plans!
November. Rick and Morty is returning in November.#WarnerMediaUpfront @adultswim pic.twitter.com/GCkuw7RxOa

— Rick and Morty (@RickandMorty) May 15, 2019
What to Expect from Rick and Morty's Fourth Season
The fourth season of the show is expected to be longer than usual, with 14 episodes. The show is also expected to feature some returning characters such as Snuffles the dog. Furthermore, we also expect at least one episode in the fourth season to feature the interdimensional cable.
Possibilities are now endless as Rick and Morty Season 4 has finally been confirmed to come out in November 2019. While it disappointed the fans who were waiting for the show to release in July of this year, at least we have a confirmed time frame now!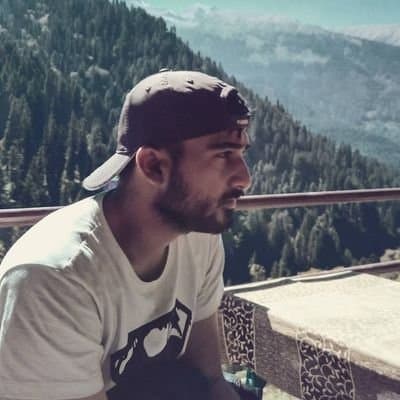 Marketing Strategist. My pen drives my passion—an avid book reader. Covering celebrity net worth is my forte.