Patrick Swayze ascended through the ranks to become one of Hollywood's hottest actors throughout the 1980s. In 1985, a comedian named Whoopi Goldberg earned a reputation for herself with her breakthrough performance in Steven Spielberg's The Colour Purple. Goldberg rose to become one of the industry's most in-demand actors, yet one Oscar-winning film refused to cast her.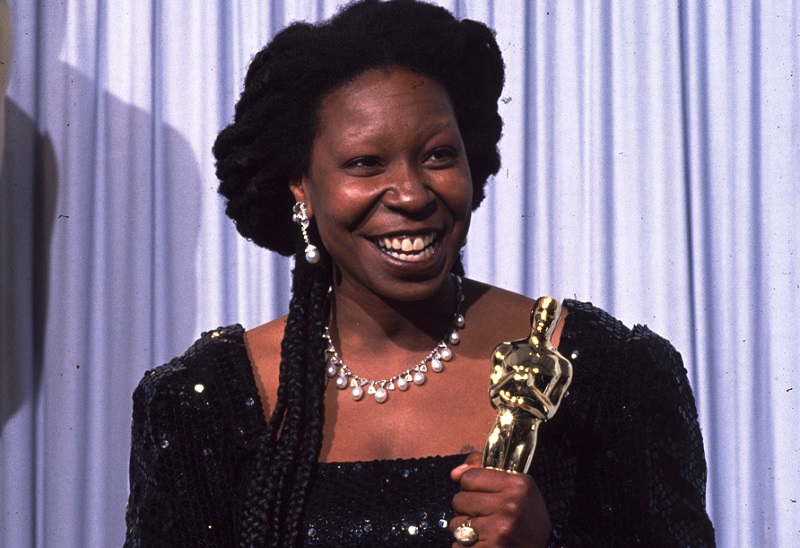 Whoopi Goldberg's career exploded after 'The Color Purple'
Director Mike Nichols spotted Goldberg during her one-woman show in the early 1980s, and the EGOT-status director assisted Goldberg in bringing the performance to Broadway. Steven Spielberg saw the act and cast her in The Colour Purple in 1985, and when she won her first Academy Award nomination for the role of Celie, the entire industry took note.
Between 1985 and 1988, Goldberg was one of Hollywood's busiest actors. She acted in films such as Jumpin' Jack Flash, Burglar, Fatal Beauty, The Telephone, and Clara's Heart, where she met her second husband, David Claessen.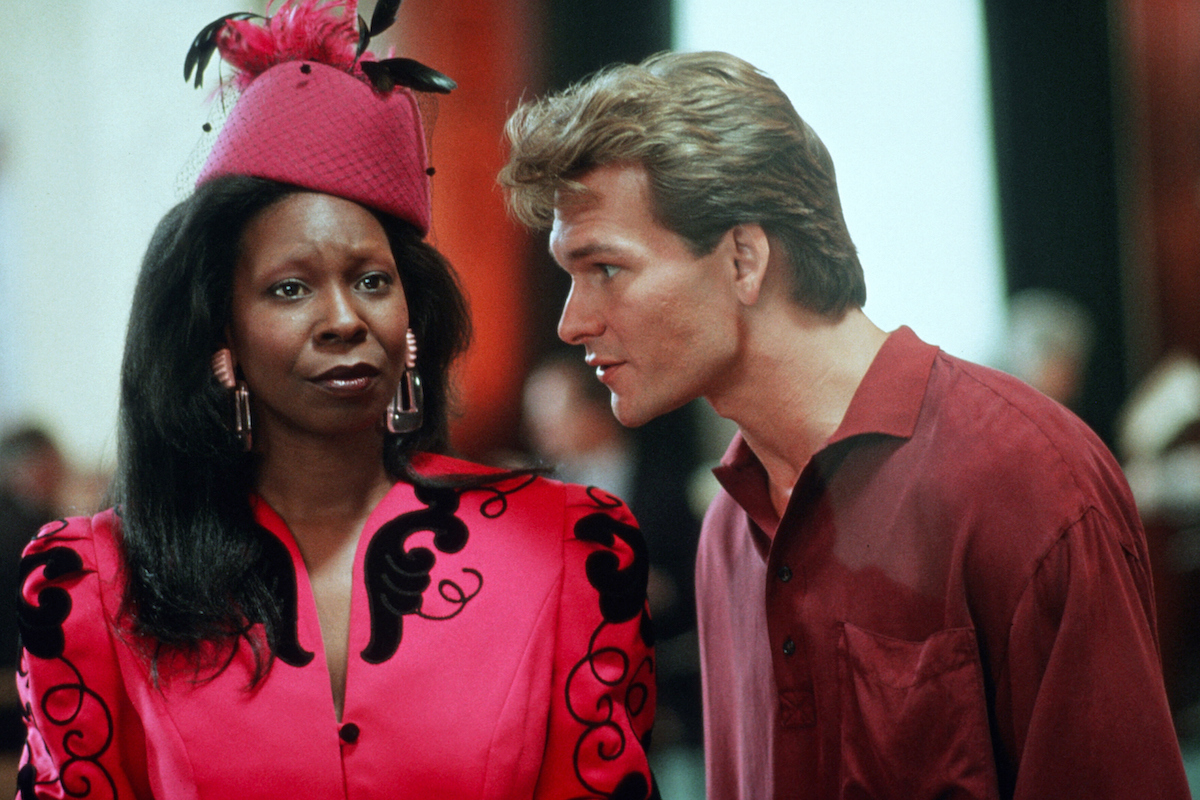 Whoopi Goldberg wasn't allowed to audition for 'Ghost'
Despite the fact that Goldberg's career was on fire in the late 1980s, there was one film where the casting directors and studio refused to meet with her. Goldberg recently appeared on supermodel Naomi Campbell's web show No Filter with Naomi, where she told Campbell about how she almost didn't win one of her career's biggest parts.
Goldberg was having lunch with her friend one day who was also an actor, and she told her she'd just come from an audition where "every Black woman and her mother" came to try out. Goldberg called her agent Ron Meyer to ask why she wasn't told about it, and he told her plain and simple, "They don't want you." He continued, "They think that your persona — that Whoopi — is too big and will take people out of the movie."

Goldberg moved past it, though she admitted "It hurt my feelings a little bit, I'm not gonna lie."
Patrick Swayze stepped in to give Whoopi a chance to audition
Goldberg was in Alabama filming a movie when her agent gave her a call with some unexpected news: "The director and the actor want to come to wherever you are and see if there's any way to do this with you."
Goldberg was astonished, and when she asked Meyer what had happened, he informed her that Patrick Swayze had been hired as the film's lead.
"Patrick Swayze wanted to know why they hadn't come to you, because they told him that they thought that you would take people out of the movie. So he said, 'So you haven't even auditioned her?'" Goldberg recounted. Casting director Bonnie Timmermann told Patrick Swayze, "No, they won't let me bring her in."

According to Goldberg, "Patrick Swayze said 'I'm not saying yes to this until we know that she's not the right person, because this is ridiculous. She's perfect!'"

At that time, Goldberg had never met him. "But he was a fan," Goldberg smiled. "You never know who's watching. You never know who remembers something about you."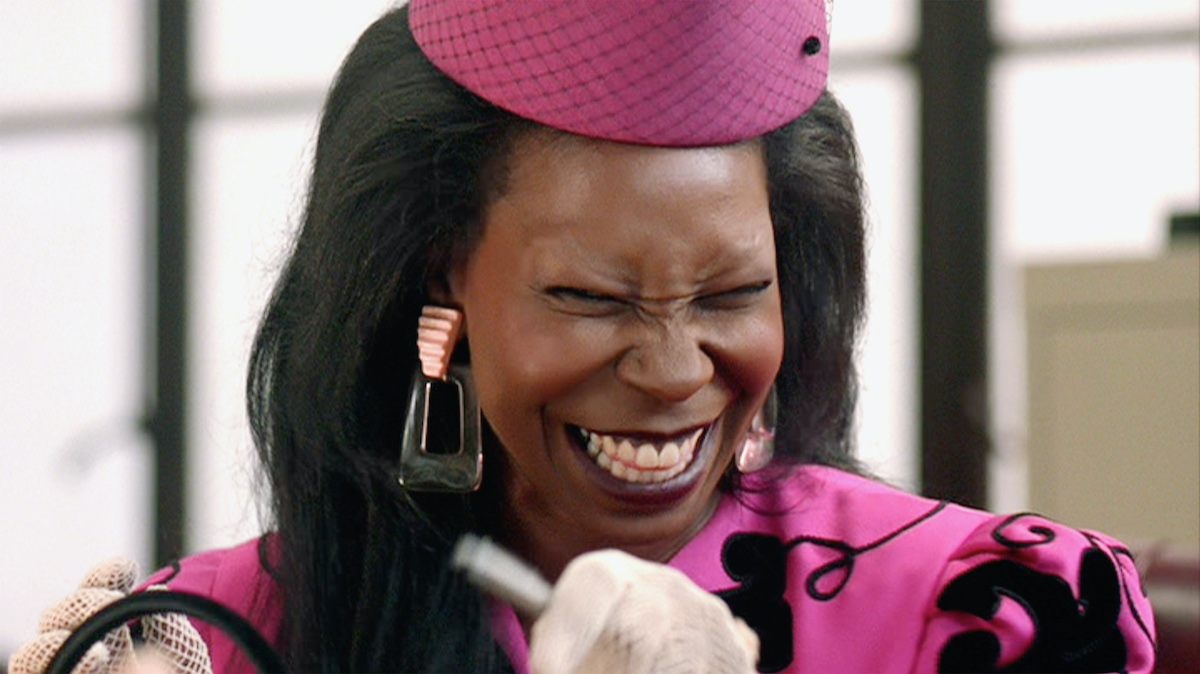 Goldberg and Swayze became instant friends thanks to 'Ghost'
Goldberg and Patrick Swayze finally did meet in Alabama to see if they could work as co-stars. "As soon as Patrick Swayze and I looked at each other, we started laughing," Goldberg remembers. Their friendship quickly grew from there.

"Patrick Swayze and I were just cutting up, and Jerry [Zucker] would say, 'Patrick, you gotta stop because you can't do the jokes! Stop trying to do the jokes!'" Even though Swayze wanted to be the comic on set, the production team told him that that role was reserved for Goldberg.
Goldberg went on to win the Academy Award for Best Supporting Actress, becoming only the second Black woman to do so and the first since Hattie McDaniel 50 years before.