The Philadelphia Sixers' forward Tobias Harris is set to be traded to the Indiana Pacers if this deal goes through. The Sixers' are in a mess, James Harden has asked for a trade to the Los Angeles Clippers, and there are speculations that if the trade really happens, Joel Embiid might look for a move out as well.
If the Sixers want to keep Embiid, they will be needed to either convince Harden to stay or bring in a few players to improve the roster. A drop in performance would lead to Embiid's departure. The Sixers are considering trading Harris to the Pacers to bring in a number of quality players. Here is all the information you need about the trade between the Indiana Pacers and the Philadelphia Sixers involving Tobias Harris.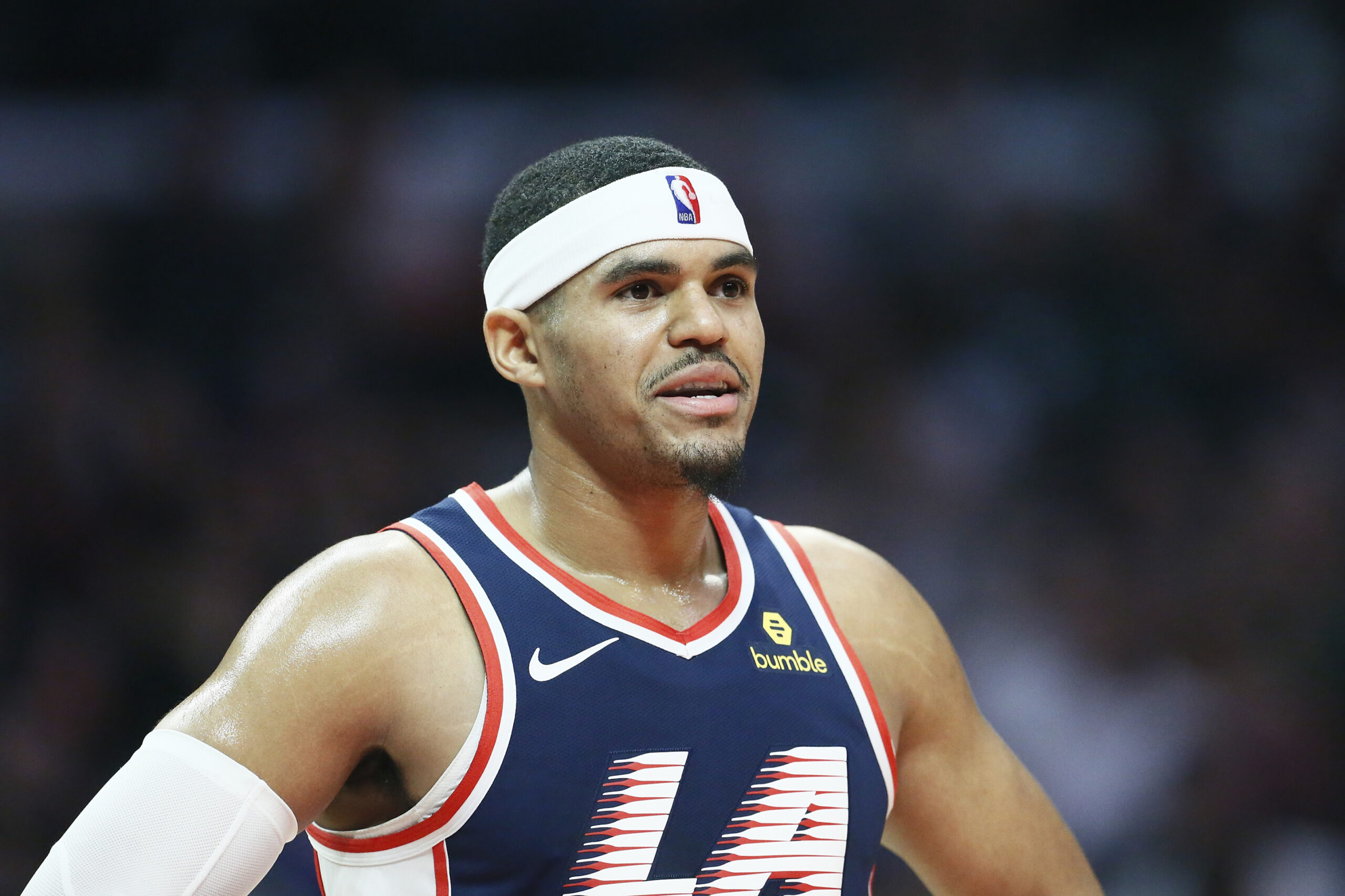 What would the Pacers offer for Tobias Harris?
The Pacers are expected to offer Buddy Hield, Daniel Theis, and Jalen Smith in exchange for Tobias Harris. The Sixers are not the first team from which Harden has requested a trade. The same happened when he was a part of the Houston Rockets and then the Brooklyn Nets a while later. He is at the same crossroad yet again with the Sixers, who would be forced to trade Harris if that happens.
Pacers could take on Tobias Harris for nothing now and open up a huge trade exception for the 76ers to help them get creative.

For 1 year, and we get that $38mil again next off-season, I'd be open to it.

— WOJ ARTEST🇦🇺 (@NbaWoody) June 30, 2023
Why would the Sixers trade-off Tobias Harris?
The Sixers would do this deal to stop Embiid from leaving in case Harden's trade request is entertained. They will get three decent players in exchange for a good one. All three of them would strengthen the roster, and if any of them manages to be extraordinary, the Sixers might thank Harden for leaving. They would have more depth and, in all, would become a competitive team.
The #Pacers are once again linked to Tobias Harris as a potential trade candidate:

"Looking to add a veteran player, the Pacers are showing the most interest in the 10-year veteran.

However, another source said the Sixers will only make a deal that would be hard to pass up.… https://t.co/ElGT3Z135g pic.twitter.com/fdI5c0j6AK

— Alex Golden (@AlexGoldenNBA) June 22, 2023
Why would the Pacers like to sign Tobias Harris?
The Pacers are in dire need of a forward, and they have been linked to almost all the good forwards in the league. They did well enough in the regular season but could not make it to the playoff. Can Tobias turn the tides in their favor?
Will James Harden stay? How much would it affect Embiid's situation? Can the Pacers get their hands on Harris? We'll keep you updated.