The Milwaukee Bucks' star center and forward Giannis Antetokounmpo might play for the San Antonio Spurs in the upcoming season. The Spurs exploited the lottery system and landed Victor Wembanyama who is considered to be a generational talent on their roster. Now, they might target some quality players to build a contending team around Victor. Will they hit another jackpot?
The Greek Freak Giannis played 63 games for the Bucks last season and averaged 31.1 points, 5.7 assists, and 11.8 rebounds per game while shooting 27.5 percent from beyond the arc. The player has been one of the best players in the league for a while now. With great power comes a great craving for success, and the Bucks' star is hungry for more titles. Will joining Spurs help him win one? Here is all the information you need about the trade between the Milwaukee Bucks and the San Antonio Spurs involving Giannis Antetokounmpo.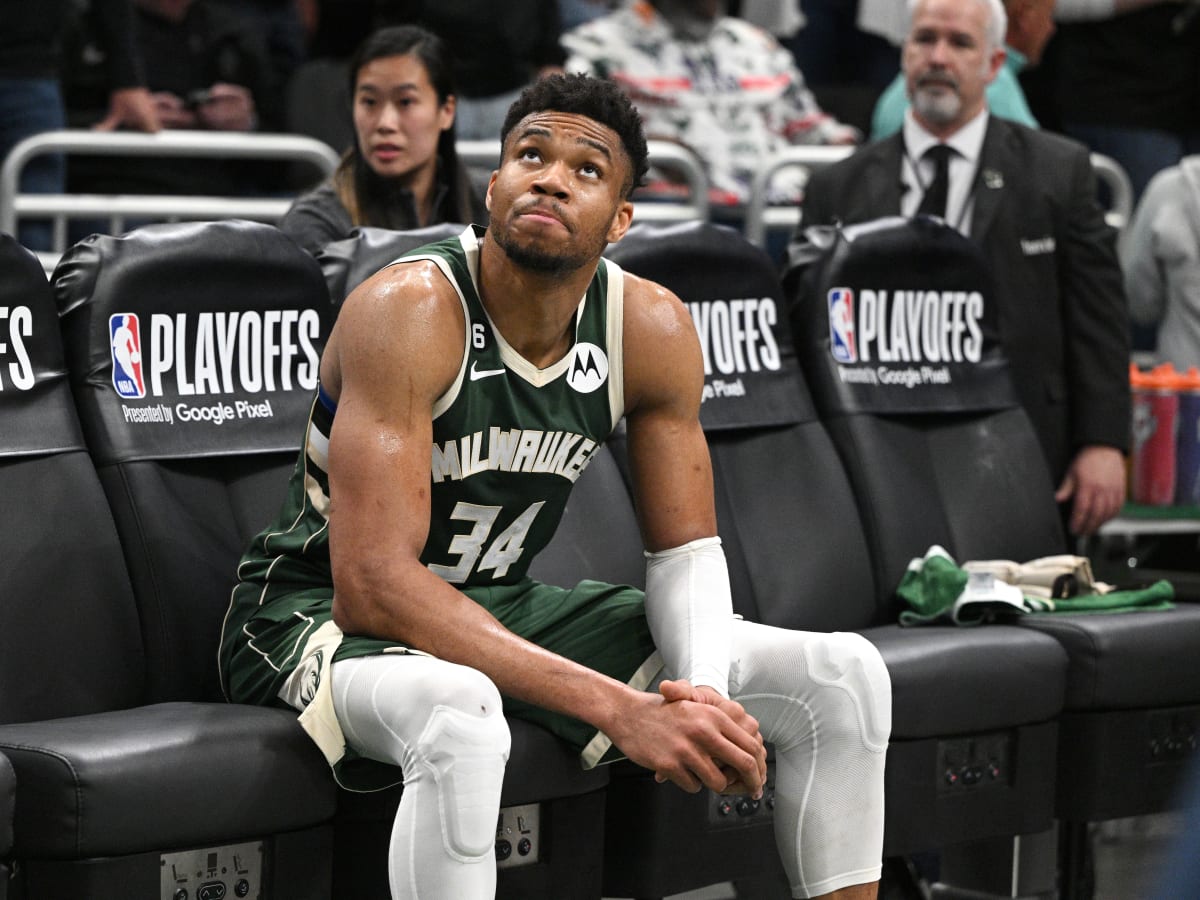 What would the Spurs offer for Giannis Antetokounmpo?
The Spurs are expected to offer Keldon Johnson, Reggie Bullock, Devonte' Graham, and one first-round pick each from the years 2024,2025,2027,2029 and 2030 in exchange for the Bucks' #34. The player recently said that he would prefer winning titles over staying with the same team for 20 years.
Milwaukee Bucks forward Giannis Antetokounmpo has requested a trade and the franchise is expected to work to accommodate him, sources tell ESPN. pic.twitter.com/iqRSyCDNSY

— Legion Hopes (@LegionHopes) September 13, 2023
Why would the Spurs like to sign Giannis Antetokounmpo?
Not only Spurs, but a lot of teams would like to sign Giannis if he is put on the market. The Spurs have just got their breakthrough with the signing of Victor, and they would not like to lose him. Signing Giannis would boost their chances of contending, and that would also mean that Victor does not leave after a season or two.
We all expect New York to trade for a big-name player at some point.

Whether it's Joel Embiid, OG Anunoby, Donovan Mitchell (again), Karl-Anthony Towns, Zion Williamson or – further down the road – Giannis Antetokounmpo, I assume the Knicks will seriously engage another team in… pic.twitter.com/wwEvIQKiQi

— BASKETBALL ON 𝕏 (@BasketballOnX) September 15, 2023
Why would the Bucks trade off Giannis Antetokounmpo?
The Bucks do not want to part ways with their star, but if the eight-time NBA All-Star forces a trade, they would have to. The Bucks would get enough capital in return to make another huge signing to replace Giannis.
Will the Spurs contend for the title with Victor and Giannis on their roster? How will the Bucks proceed from here? We'll keep you updated.