The Detroit Pistons' center and forward Marvin Bagley III is expected to play for the Lakers next season. The Lakers have the all-time leading scorer of the league, LeBron James, on their roster. Things are going pretty well for them since King James and Anthony Davis are giving their best day in and day out. But the Lakers have failed to win a title since 2020. They would be making some changes to their roster this offseason.
The Duke Blue Devils product played 42 games for the Pistons last season and averaged 12 points, 0.9 assists, and 6.4 rebounds per game while shooting 52.9 percent from the field. The Pistons would be happy to trade the player since they have a logjam of players of similar profiles on their roster. Can they flip the 24-year-old for some assets? Here is all the information you need about the trade between the Detroit Pistons and the Los Angeles Lakers involving Marvin Bagley III.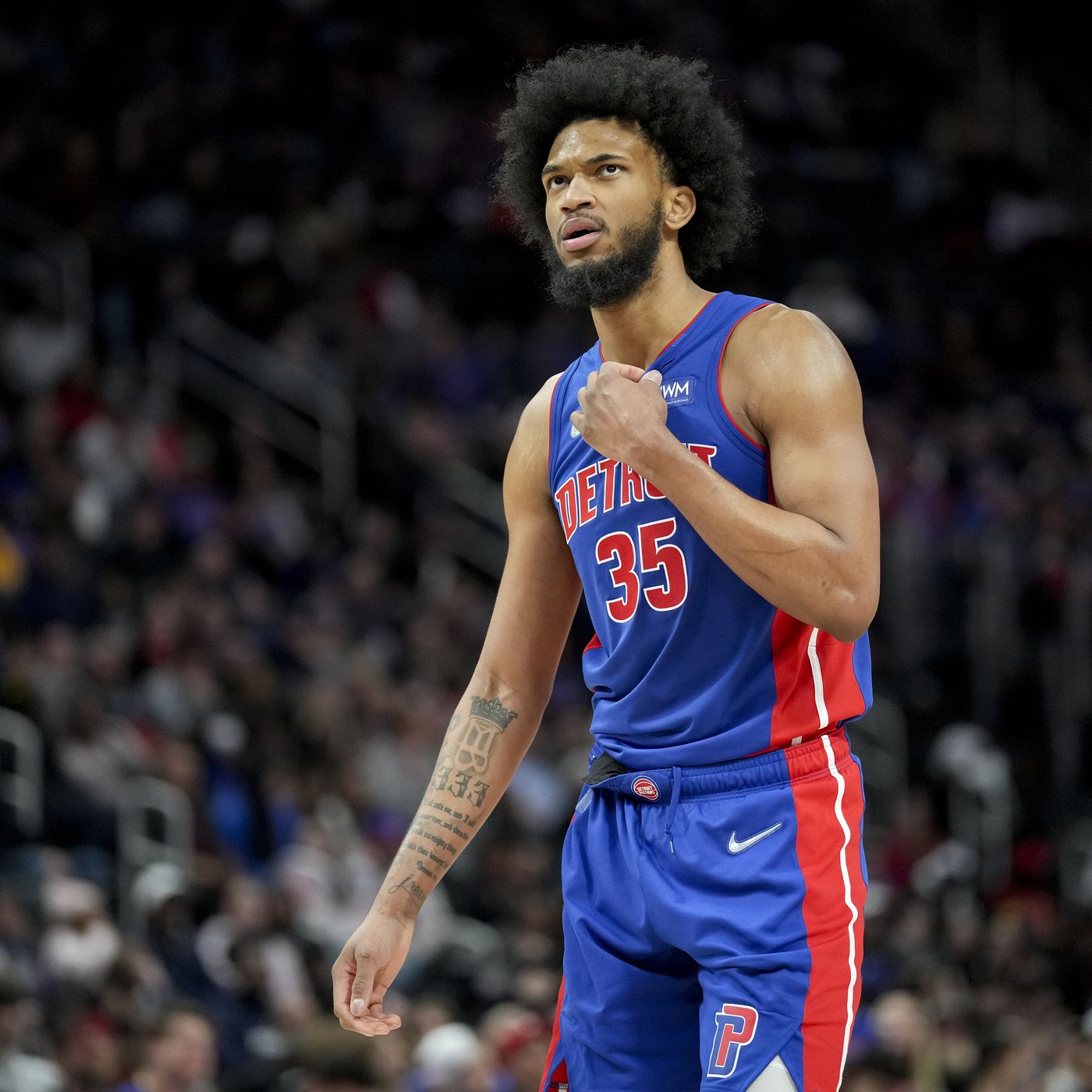 What would the Lakers offer for Marvin Bagley III?
The Lakers are expected to offer Gabe Vincent and Cam Reddish in exchange for the Pistons' #35. The Lakers signed Christian Wood recently, and although he looked like a great player, it was observed that he struggled at defense. The Lakers would prefer to observe him for a while, and if he doesn't fit in, Marvin would take his place.
Pistons Young core:

Cade Cunningham
Jaden Ivey
Jalen Duren
Ausar Thompson
Killian Hayes
James Wiseman
Marvin Bagley III

— NBA World (@NBAW0RLD24) September 6, 2023
Why would the Lakers like to sign Marvin Bagley III?
The Lakers would only do this deal if Wood fails to perform up to their expectations. If he does they can stick to keeping him and Vincent on their roster. The Duke Blue Devils product is one of the best options for the Lakers since he is a much better defender than Wood.
A team I'm keeping an eye on as a potential trade partner for a big is the Detroit Pistons.

They currently have a logjam in their front court with:

– Jalen Duren
– Isaiah Stewart
– James Wiseman
– Marvin Bagley III

It's pretty obvious Duren is Detroit's guy, but with… pic.twitter.com/CWNvU2Djne

— Lauren Gunn (@TheLaurenGunn) July 6, 2023
Why would the Pistons trade-off Marvin Bagley III?
The Pistons would like to trade off one or two of their big men to land a defensive wing. They are getting Reddish in this trade who can fulfill their requirements. Vincent would be a great addition to their roster as well.
Will the Pistons give up on one of their quality players to land two players they need? Will the Lakers win another championship before LeBron retires? We'll keep you updated.