While the rest of his family was asleep, he was the only one aware of the fire quickly growing inside their living room, the very place the toddler was sleeping. He was staying there because he had been sick, and his parents wanted him closer to their room.
Brandon Dahl is still learning how to talk, but he's already a life-saving hero.
Kayla and Nathan Dahl of Alvord, Texas, were fast asleep on January 15 when they were woken up by their 2-year-old son, Brandon. Their house was on fire, and the boy's warning allowed the parents to move quickly and get their five kids to safety just in the nick of time.
"He saved our entire family," Kayla told WFAA. "I mean, he's our little mini hero.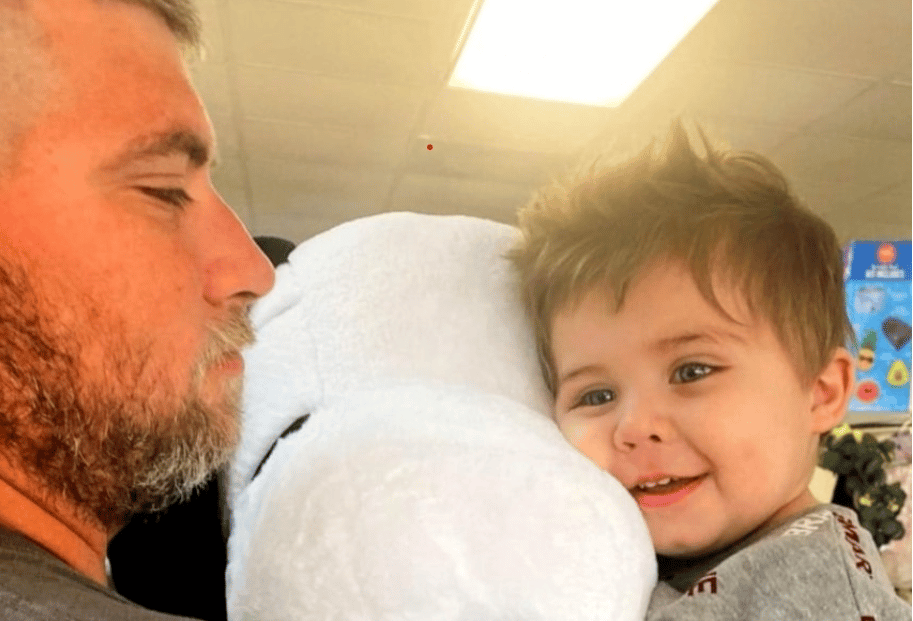 He went into his parents' room about 4:30 that morning.
Despite the violent flames growing around him, this brave little boy made his way to his parent's room to let them know that something was wrong. 
"He tapped me on my feet in bed and was coughing and saying, 'Mama, hot. Mama, hot,'" Kayla told Good Morning America. "I turned around. I looked and all I saw was flames in the doorway."
Despite having a fire detector that was just a year old, their alarm didn't go off until it was far too late. Plus, both of the toddler's parents, Kayla and Nathan Dahl were still experiencing loss of taste and smell as they recovered from COVID-19.
Neither Kayla nor Nathan Dahl had smelled the smoke before Brandon woke them.
"We were still recovering from Covid, so neither of us had our sense of taste and smell," Kayla Dahl told.
Kayla began to scream, "fire," promptly waking up Nathan. As a volunteer fireman, he initially expected to jump into action to save both his family and their house. But his plans shifted when he saw that the flames had already grown to 6 feet tall.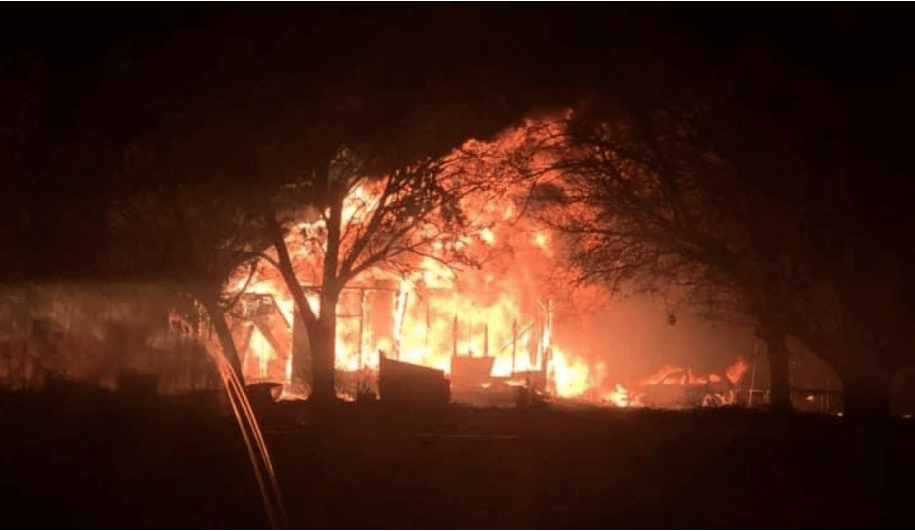 She said Brandon wasn't sleeping in his bedroom, as usual, that night because he wasn't feeling well.
Instead, he slept in the living room that connected to his parent's bedroom so they could keep an eye on him.
"Somehow, by the grace of God, he was able to make it out of our almost fully engulfed living room into our room," the mom recalled. "It's a miracle from God that he was able to do that."
Thankfully, Brandon's warning gave his parents and four siblings enough time to escape their home and get to safety.
Using the escape plan they'd practiced with their kids many times before, they got out in less than a minute, swiftly making their to their neighbor's yard across the street.
"My heart just dropped," he said. "In my head, I already knew this house was gone. We had to get out."
The mom grabbed her cellphone and called 911, while her husband worked quickly to get their kids outside.
"At that point, I thought: 'We have to get our kids and get out,' " the mom recalled to the Post.
"We had seconds," Nathan Dahl, a volunteer firefighter himself for several years, told People. "It's nothing short of a miracle."
While waiting for firefighters to arrive, Nathan turned off the gas in their house from the outside to lower the chance of an explosion. But as the winds picked up, he feared they were about to have a new problem.
"I literally went to Kayla, who is on the phone with 911, and I told them, 'Look. We're about to have more than one structure fire,'" he said.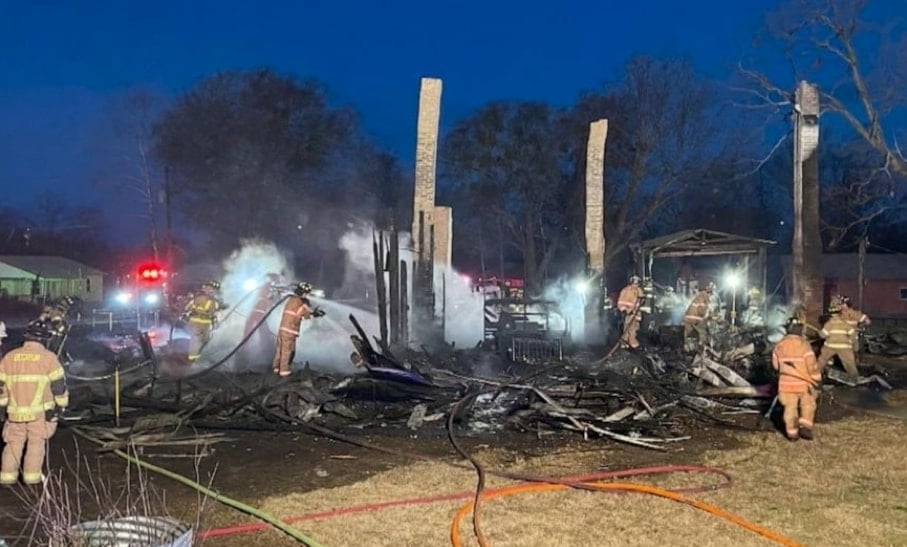 Thankfully, nine different fire departments and an EMS department got there soon after, stopping the spread of the fire before it could reach any other homes or buildings. Unfortunately, though, it was much too late for the Dahl's home.
Every single thing they owned, other than what they were wearing, was completely destroyed, including both of their vehicles.
"You hear people say, 'I lost everything,'" Kayla said. "You don't realize the weight of that until it happens to you."
Other than Brandon having a few hairs slightly singed on his head, nobody was injured in the fire or had inhaled any smoke, according to WFAA.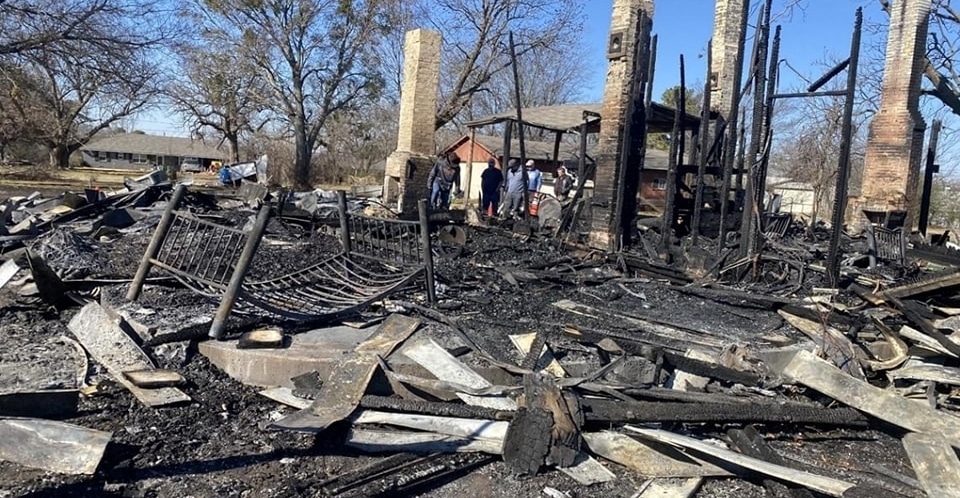 The parents believe the fire was started by a gas heater in the family's living room.
As the Dahl family works to put their lives back together, they're grateful for not having to do it alone. They've not only received community-wide support but have also had countless strangers reach out to them online after hearing their story.
They still have a long road ahead of them, but they're taking things one day at a time. For now, they're renting a house, but they hope to one day rebuild where their old home once stood.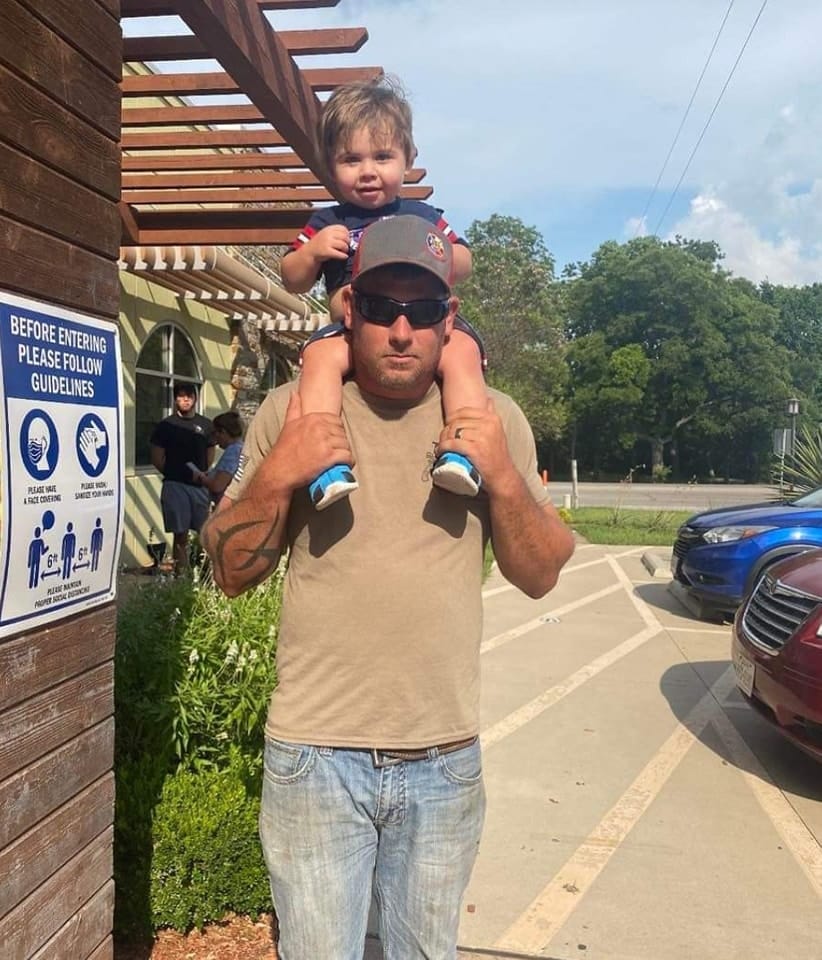 "We didn't expect even half of the type of support we've received," Kayla said. "We're just so thankful."
As the Dahl family looks back on that fateful night, they still can't believe that, had it not been for their 2-year-old son, they wouldn't have made it out in time.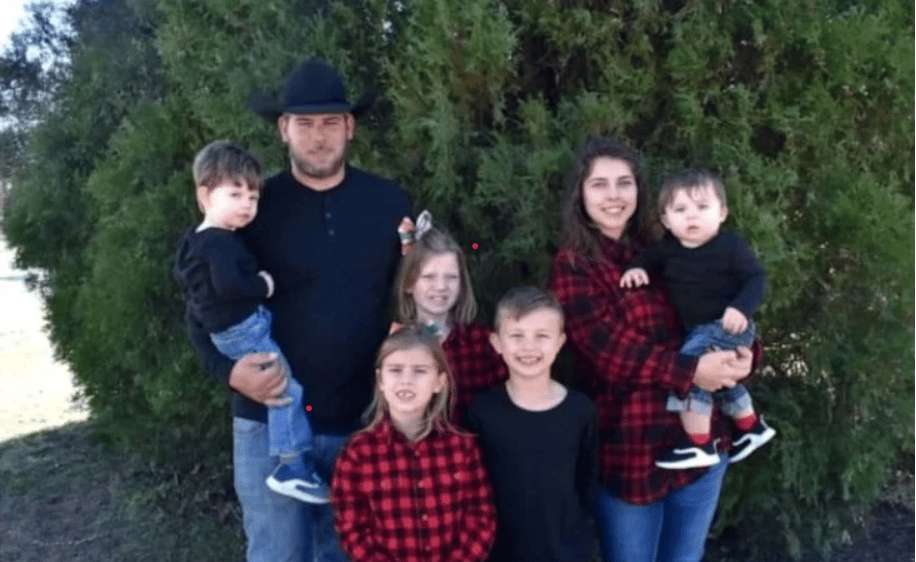 "I'm beyond blessed by God for us to still be here," Nathan said. "He saved our family. No shadow of a doubt in my opinion."
Kayla added, "Brandon definitely had a guardian angel help him get out of that living room. It's honestly nothing short of a miracle. An absolute miracle."