LG G8 is among one of the several upcoming flagships coming in 2019. However, that being said, there are still a few months to go before an official release which begs the question: is the LG G8 worth waiting for?
Most high-end phones in the current market have similar features. This gives us an option of multiple phones at the same price range. The LG G8 is a flagship which company has promised.
Consumers must probably be also looking for the Google Pixel 3 XL and also the LG v40. But the company has plans to launch the LG G8 and they are curious to know.
Phones recently have changed a lot. From big screens, to notch-less windows, from punched screens to triple camera setup.
For the upcoming launches, the Samsung Galaxy S10 is due to two or three months. Apple 11 and the One Plus 7 are also coming this year. The Google Pixel 4 is also rumored for the launch.
LG G8 Rumors
As per the rumors, LG is working on the flagship G8. The features that are getting closed are shocking. From 4k screen to a notch camera display. Talks are also getting that it will include a 3D camera, as well as the launch, will be done in 2 or 3 months.
But as per leaks, the LG G8 will not stand even close to Samsung S10. The features, the accessibility and the market Galaxy S10 carries will not be surpassed.
Rumors LG G8 Will Adopt 4K Resolution LCD Screen

— Ice universe (@UniverseIce) June 6, 2018
According to @UniverseIce, the 4K display screen in G8 will be incorporated. This beautiful screen with also have a notch and a bezel-free display. The cutout camera and an in-display fingerprint.
This means a 3D touch can also be present in the G8. But not to get high hopes. LG may change plans for at the end.
ETNews also announced that LG G8 model could only receive a typical 2K screen and even punch-hole camera. The only upgrade possible would be a better speaker technology.
Steve H.Mcfly (@OnLeaks),
As per my sources, #LG_G8 will carry a Sound On Screen Technology.
Bigger and Better Future of LG G8
The LG V40 and its five-camera setup is way above the market is offering. The vibrant screen and capable phone.
It definitely offers much better performance and also a double storage mechanism. With its camera setup, it should already wow the consumers.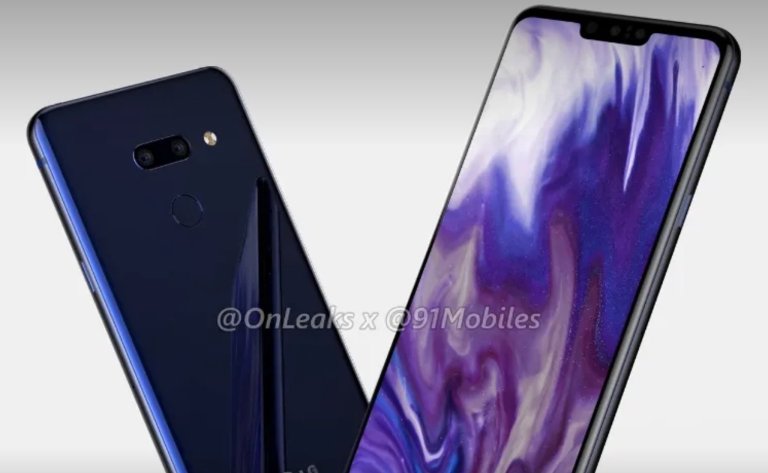 The LG G8 full specs sheet is not out still. But if it has to compete with Samsung Galaxy S10, Google Pixel series and One Plus 7 then it too has to be large.
The LG G8 could only be a better, smarter and a bigger LG V40. But chances are very less that LG would cut hole in the screen as of Galaxy S10. But is rumored to have a notch display.
It is receiving a Snapdragon 855 and an Android Pie is definite. A tear-drop notch is also expected from it.