Kyle Rittenhouse has said that he plans to sue Whoopi Goldberg amid her return to The View.
Keep scrolling to find out more.
Now, people are still wrapped up in what was the trial of the century…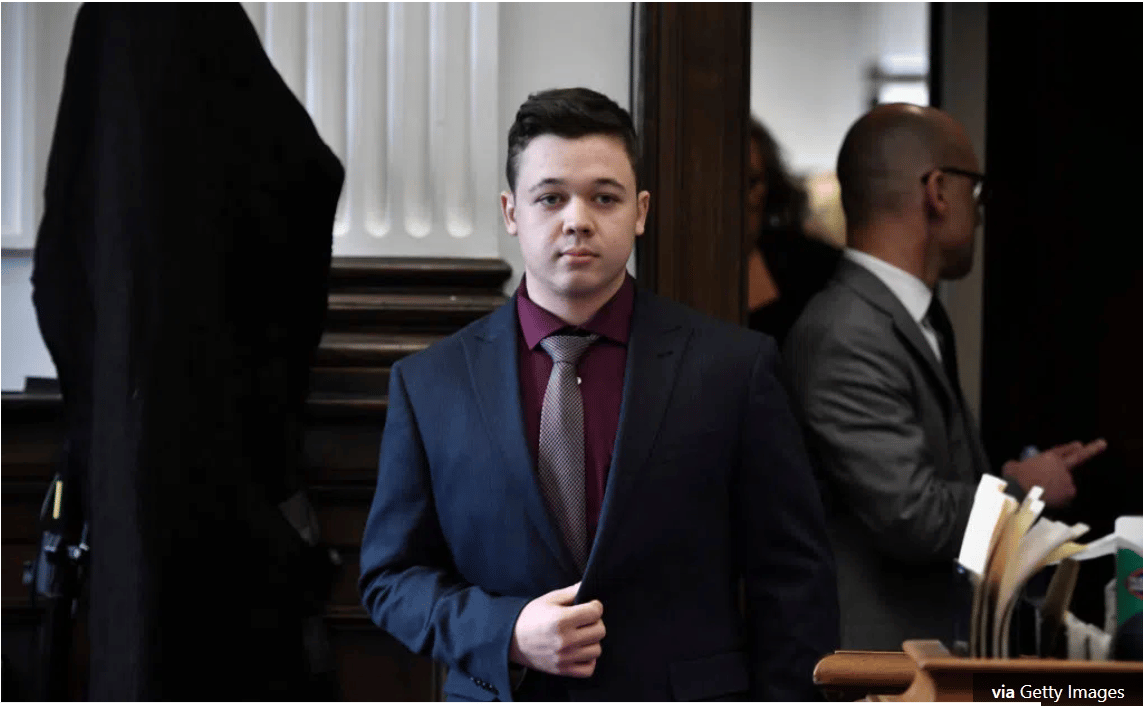 For the foreseeable future the events that unfolded on the night of the Kenosha unrest shooting will surely stay in everyone's mind.
Rittenhouse took the lives of thirty-six-year-old Joseph Rosenbaum, and twenty-six-year-old Anthony Huber, who reportedly tackled Rittenhouse to the ground in an attempt to "wrestle his rifle away."
They're not showing or discussing Kyle Rittenhouse's victims much and I think it's because the kind of people who support him have an easier time doing so when they assume he killed Black people at a BLM protest. These are his victims: Anthony Huber and Joseph Rosenbaum pic.twitter.com/UCOeXw4dsw

— Olayemi Olurin (@msolurin) November 2, 2021
He also wounded twenty-seven-year-old Gaige Grosskreutz by shooting at him and severing his bicep.
Rittenhouse's case quickly gained a large online following from both right and left wing political circles during the duration of his trial.
With the far-right branding him a "hero," while others condemn his actions, calling him a "vigilante."
Throughout his trial, his attorney Mark Richards, claimed he was acting in self defense…
And that he shouldn't be reprimanded for the actions he was forced to take to protect himself against the three victims.
Rittenhouse shared his testimony stating that he had gone to Kenosha to offer medical aid to protestors…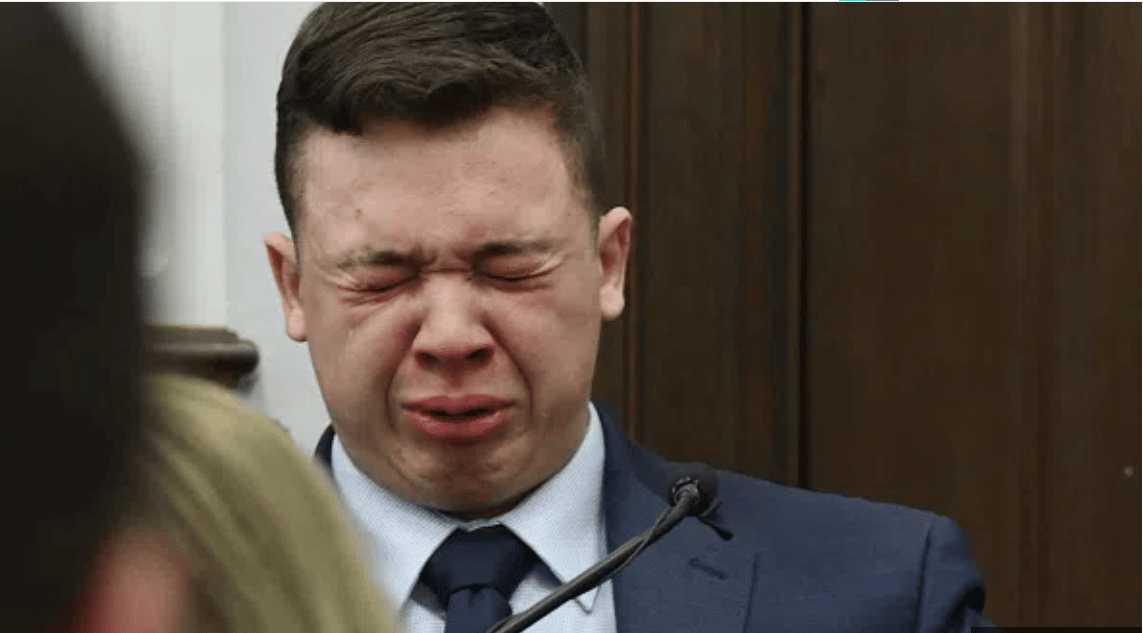 "Did you come into downtown Kenosha looking for trouble?" He was asked as reported by NBC Chicago, to which he responded: "No."
Not long after going into detail about the shooting, Rittenhouse broke down crying, resulting in the trial being posponed briefly…
But, after a short break, the trial resumed and Rittenhouse continued with his testimony.
As the trial continued, Rittenhouse told prosecutors that he "didn't intend to kill them."
"I intended to stop the people who were attacking me," the teen said, adding that: "I did what I had to do to stop the person who was attacking me. Two of them passed away, but I stopped the threat from attacking me."
After the trial finally came to a close, the state of Wisconsin began preparing itself for backlash no matter the verdict.
WATCH: National Guard Soldiers are on standby in Kenosha, Wisconsin, in preparation for a verdict in the Kyle Rittenhouse case.

(🎥: WISCONSIN NATIONAL GUARD) pic.twitter.com/t8qXqAAC1a

— FOX Carolina News (@foxcarolinanews) November 13, 2021
Over 500 National Guard troops were deployed to the area in order to support law enforcement in Kenosha.
Governor Tony Evers stated that they will be on standby, should law enforcement officers need them.
Among those condemning the verdict is many famous faces, including Colin Kaepernick who took to Twitter as he emphasized the "need to abolish our current system."
We just witnessed a system built on white supremacy validate the terroristic acts of a white supremacist.

This only further validates the need to abolish our current system. White supremacy cannot be reformed.

— Colin Kaepernick (@Kaepernick7) November 19, 2021
"We just witnessed a system built on white supremacy validate the terroristic acts of a white supremacist.
"This only further validates the need to abolish our current system. White supremacy cannot be reformed," the former footballer and activist, who first knelt during the national anthem in protest of police brutality and racial inequality in the US, tweeted.
Kenosha County District Attorney's Office also gave a statement about the verdict, as per NPR. Claiming they were "dissapointed" but that it "must be respected."
Adding: "We are grateful to the members of the jury for their diligent and thoughtful deliberations. We ask that members of our community continue to express their opinions and feelings about this verdict in a civil and peaceful manner."
Shortly after the verdict, Rittenhouse broke his silence as he discussed the jury's decision.
December. Tucker Carlson Originals. Fox Nation. pic.twitter.com/Pf8xOInARn

— Tucker Carlson (@TuckerCarlson) November 20, 2021
In a video shared by Fox News host Tucker Carlson, Rittenhouse can be seen sitting inside a car as he says: "I believe they came to the correct verdict, and I'm glad everything went well. It's been a rough journey, but we made it through it. We made it through the hard part."
It has now been several months since Rittenhouse's verdict was reached…
And it seems the trial has piqued his interest in becoming a lawyer himself.
Rittenhouse opened up about his desire to go into law on BlazeTV…