The Expert's Perspective
In an insightful and compelling critique, renowned pirate expert Iszi Lawrence takes a deep dive into the nuanced performance of Johnny Depp in his iconic role as Captain Jack Sparrow in Pirates of the Caribbean: The Curse of the Black Pearl. Released in 2003 and masterfully helmed by director Gore Verbinski, this cinematic masterpiece transformed the much-loved Disney theme park attraction into a gripping and immersive storyline.
Not only did it captivate audiences worldwide with its thrilling adventures and memorable characters, but it also laid the foundation for what would soon become a multi-billion dollar cinematic franchise, leaving an indelible mark on Hollywood's history.
Debunking the Pirate Myths
With a fervent commitment to ensuring historical accuracy and authenticity, Lawrence sought out the platform of YouTube's renowned channel, History Hit, as her medium to undertake a detailed analysis of the very first installment of the Pirates of the Caribbean series. While she readily pointed out and acknowledged certain inconsistencies and deviations concerning the portrayal of real pirates and the intricacies of life in the 18th century, she did not hold back in showering praise and admiration for Johnny Depp's masterful and charismatic portrayal of the unforgettable Captain Jack Sparrow.
Unpacking various scenes, Lawrence remarks:

On branding: "Nobody was branded a pirate. However, it's accurate that individuals were branded, notably clergy. Yet, Sparrow's line, 'But you have heard of me,' is wonderfully apt. That recognition was a pirate's aspiration, as it often meant adversaries would surrender without a skirmish."
On restraints: "The cuffs they put on Captain Jack Sparrow are undeniably leg irons, an odd choice as it allows ample hand movement."
On pirate code: "The notion of a universal pirate code and parley is fictional. While individual pirate ships maintained their codes, the idea of a unified code across the pirate brotherhood is unfounded."
On Captain Barbossa's monkey: "Monkeys, which the French popularized in the Caribbean, were en vogue. However, given their hydration needs, they weren't ship-friendly. Parrots were more practical companions."
Moreover, Lawrence, with her keen observational skills, insightfully points out that Depp's embodiment of a "rock star" aura in his portrayal of Sparrow was not only accurate but also resonated deeply with how pirates were perceived during their golden age. These pirates, much like the legendary Captain Jack Sparrow, were viewed as magnetic rebels, continuously challenging societal conventions and, in the process, capturing the hearts and minds of the public.
They weren't just swashbuckling adventurers; pirates represented the epitome of unbridled freedom, living life on their own terms, audaciously and fearlessly, free from the constraints and dictates of government and commercial entities.
The Cornerstone of a Franchise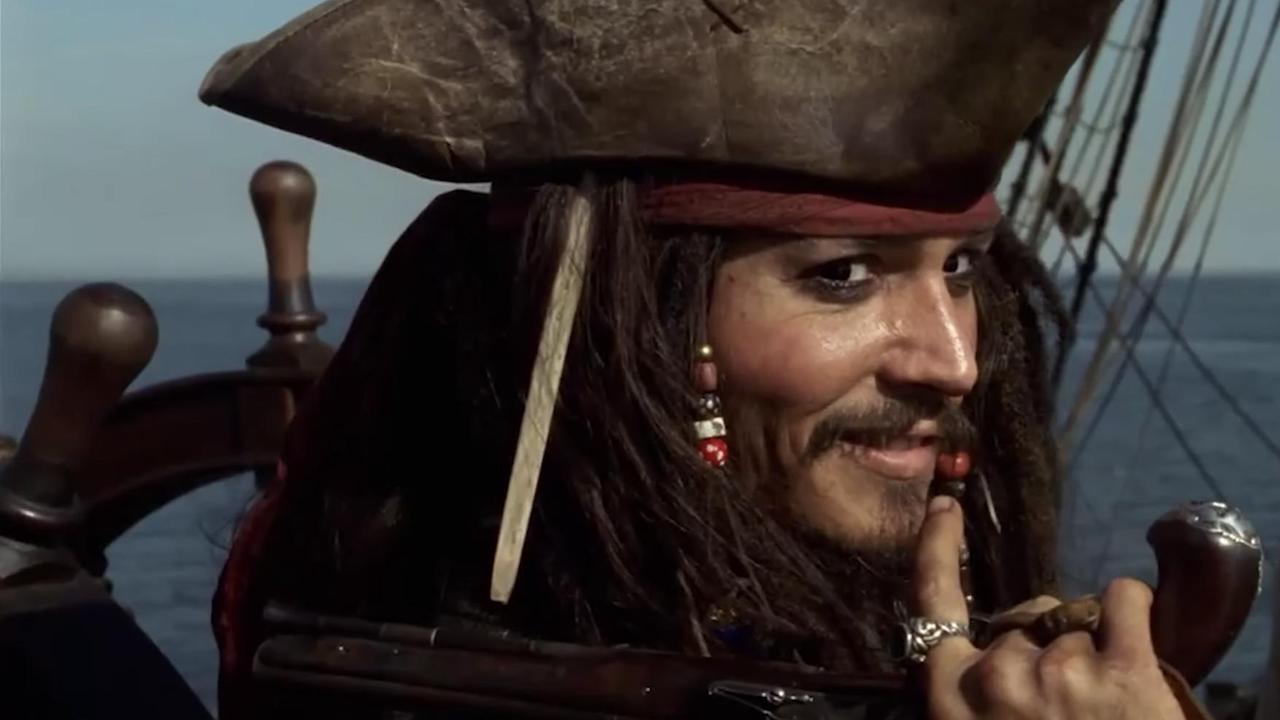 When the idea was first proposed to convert a simple theme park ride into a cinematic masterpiece, many expressed doubts and skepticism. The challenge of breathing life and narrative into an amusement attraction seemed daunting. However, once it graced movie theaters, the character of Johnny Depp's Jack Sparrow stood out, becoming the undeniable soul of the movie. With his distinctive blend of whimsy, roguish antics, and an undercurrent of humor, Johnny Depp transformed Captain Jack Sparrow into an endearing pirate figure, forging a powerful connection with viewers that transcended mere on-screen presence.
To further enrich the narrative, the filmmakers demonstrated sheer brilliance by juxtaposing the eccentricities of Captain Jack Sparrow with the more grounded and traditional characters of Elizabeth Swann, portrayed by the talented Keira Knightley, and Will Turner, brought to life by Orlando Bloom. This contrasting dynamic infused the story with layers of emotion, a sentiment that echoed and was further explored in the following sequels.
Nevertheless, as the series continued, the more recent installments, specifically On Stranger Tides and Dead Men Tell No Tales, struggled to capture the original allure and enchantment of the preceding films. While Depp's magnetic presence was unwavering, these sequels were somewhat bereft of the emotional depth and gripping narratives that had initially drawn audiences in.
However, with ongoing whispers about Disney considering a reunion with Depp for future projects, there is a renewed sense of anticipation and hope among fans for a fresh, enthralling chapter in the Pirates of the Caribbean saga.