Pedro Pascal's "Divine" Gesture Ignites Good Omens Fan Theories
It's not every day that a simple click on social media can stir a whirlwind of speculation and excitement. But when actor Pedro Pascal recently showed his appreciation for a "Good Omens" fan art, the Internet went into a frenzy. Let's unpack what this digital nod means for the future of Prime Video's hit series.
View this post on Instagram
The Spark that Lit the Flame
Rickie Yagawa, a talented artist, shared an evocative piece of artwork inspired by "Good Omens" on her Instagram. Among the thousands who double-tapped in admiration was none other than "The Mandalorian" and "The Last Of Us" star, Pedro Pascal. His seemingly innocuous like on this artwork set the fandom abuzz with hopes and theories.
The ripple effect was evident on Twitter where fans and series enthusiasts shared their excitement. A range of tweets – from unexpected bingo cards to doctored images portraying Pascal as the Messiah – dominated the conversation. One tweet humorously stated they needed "Pedro Pascal biblically," implying a passionate desire to see him play Jesus in "Good Omens" season 3.
A Divine Fit for Season 3?
Speculation over Pascal joining the "Good Omens" family isn't just rooted in wishful thinking. Fans believe that Pascal's diverse acting prowess, from his intense roles to his comedic stints on "Saturday Night Live" and films like "The Unbearable Weight of Massive Talent", make him an ideal candidate to take on the divine role.
PEDRO PASCAL LIKING GOOD OMENS FANART WAS NOT ON MY 2023 BINGO BUT OMFG I LOVE IT

— sophia🐉 (retired) (@happyfrog46) August 22, 2023
WAIT OH MY GOD I THOUGHT YOU GUYS WERE KIDDING?!?!?! PEDRO PASCAL LIKED GOOD OMENS FANART I LOVE IT HERE pic.twitter.com/4I9gTQqFxY

— fallen! dan♡ of the endless ☥ (@isolatedbug) August 22, 2023
Pedro Pascal is a Good Omens fan?????? Fucking hell you better renew it for season 3 now pic.twitter.com/h1J0Hjvam1

— Declan (@IAintN0Superman) August 23, 2023
Pedro Pascal as jesus in Good Omens season 3 send tweet

— Lu✨ not spoiler free!!! (@luuccchhhhiiiii) August 23, 2023
Pedro Pascal as Jesus Christ in Good Omens S3, let's go! https://t.co/WLqIhGzeqe

— Mythplaced_Logic (@MythplacedLogic) August 23, 2023
I need Pedro Pascal biblically
meaning that I need him to play Jesus in Good Omens 3

— pix! ⚢☆ | crying on hozier (and gomens) (@wonwoostarlight) August 25, 2023
what if Pedro Pascal is jesus in good omens s3?

— Sexbomb (COMMS OPEN 1/6) (@AtomicNexvooro) August 25, 2023
Considering the series creator, Neil Gaiman, has mentioned that season 3 will delve into the Second Coming based on ideas from the original book sequel, the casting of Jesus becomes paramount. An adult, like Pascal, who discovers his celestial lineage thanks to Michael Sheen's Aziraphale, might bring the perfect mix of humor and drama to the fore.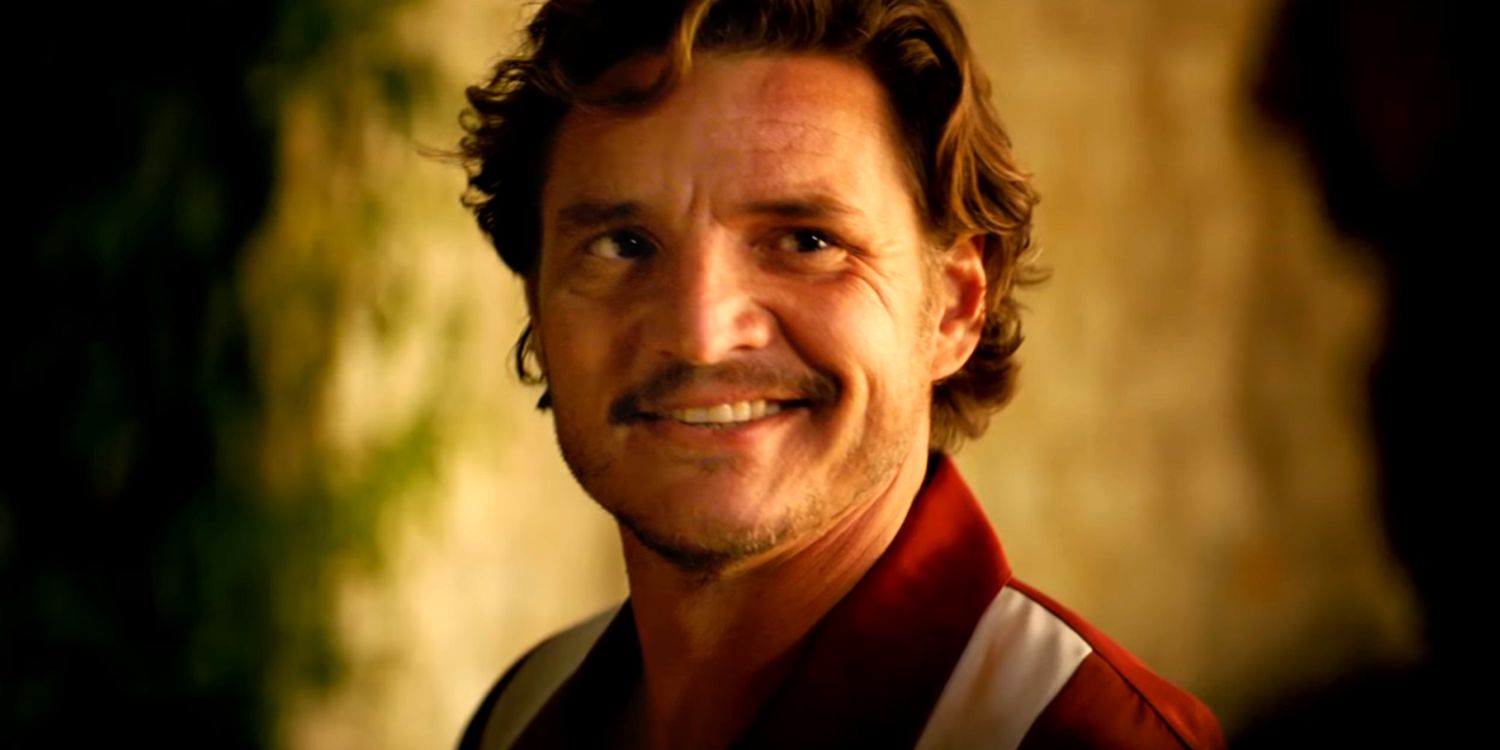 A Celestial Dream or Earthly Reality?
As perfect as the fan-theory sounds, there's a pragmatic side to consider. Pascal's skyrocketing demand in the entertainment world, with commitments like "The Mandalorian" season 4, "The Last of Us" season 2, Ridley Scott's "Gladiator 2", and a rumored role in the "Minecraft" movie, means that fitting "Good Omens" into his packed schedule might be a Herculean task.
While the future remains uncertain, one thing's for sure – Pedro Pascal's mere association, even if just via a social media like, with "Good Omens" has energized a community. Whether he graces the series with his divine presence or not, this buzz serves as a testament to his enormous appeal and the magnetic pull of the "Good Omens" series.
Conclusion
Only time will reveal if fans' dreams come true, but for now, they can relish in the delightful chaos that one click has brought to the world of "Good Omens". As anticipation for season 3 builds, the hope remains that the universe (or perhaps just the casting directors) align to bring this match made in heaven to life.