In a shocking twist, straight out of a gripping Hollywood thriller, world-renowned supermodel Gigi Hadid found herself smack dab in the middle of a real-life drama. With the turquoise waters and pristine beaches of the Cayman Islands serving as her backdrop, Gigi's tropical paradise swiftly morphed into an alarming scene.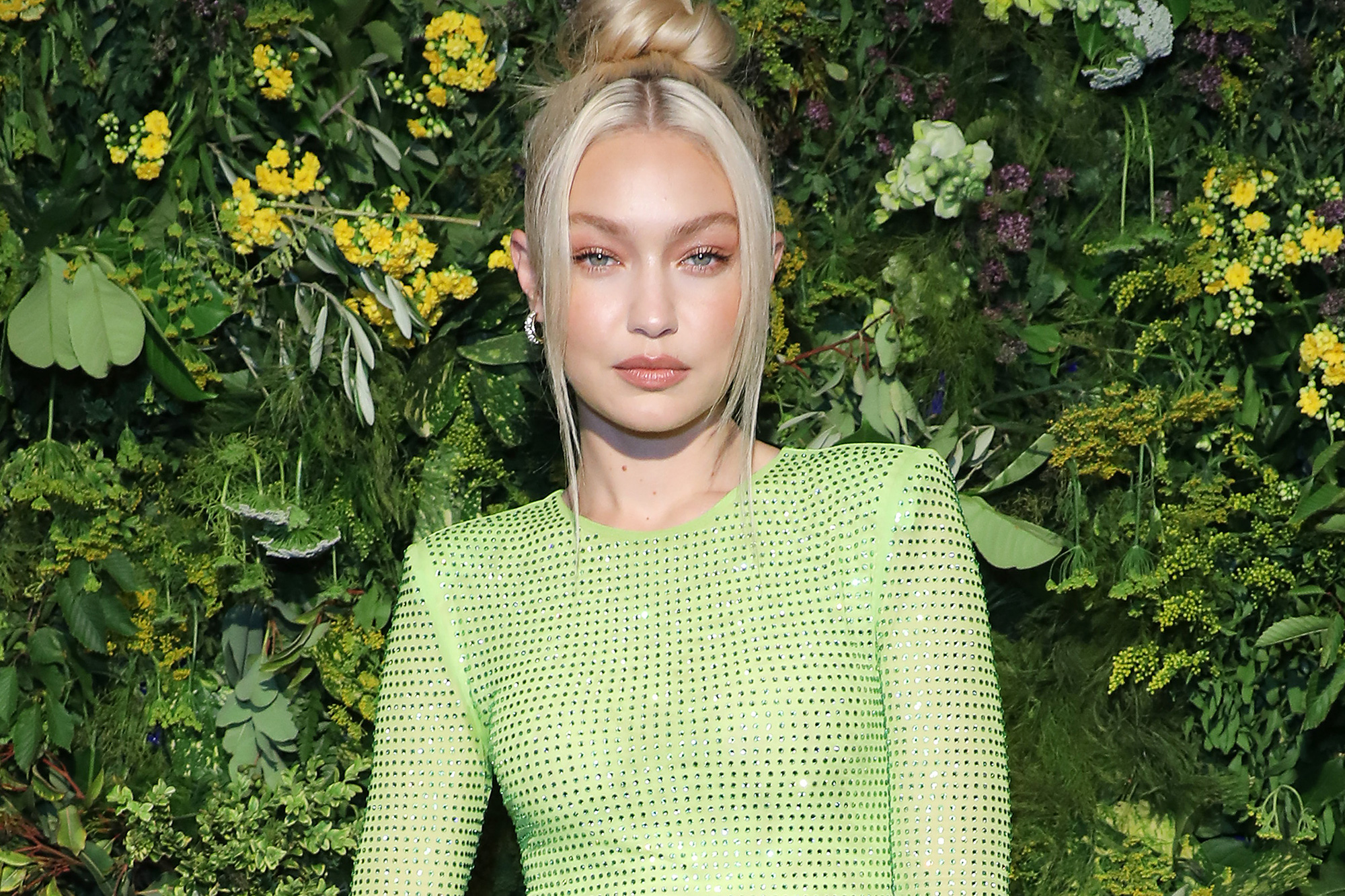 It wasn't a photoshoot or the typical tourist activities that stole the spotlight; instead, it was a brush with the law that made headlines worldwide.
Being in the limelight is no novelty for the 28-year-old style icon. From strutting down glamorous fashion runways to gracing the covers of glossy magazines, she's always under the scrutiny of the public gaze.
However, the recent spectacle is far from the glittering ramps and high fashion glamour Gigi is used to. This time, the star was in the news, not for her daring fashion choices or stunning looks but for a much graver matter – marijuana possession.
A tranquil vacation, designed to provide a break from her busy lifestyle, quickly spun into a whirlwind of legal troubles for Gigi. What was supposed to be a peaceful retreat, marked by sun-soaked days and leisurely beach strolls, was rudely interrupted by the long arm of the law.
The supermodel, accustomed to posing in front of cameras, confronted law enforcement officers instead, turning her laid-back vacation into a suspense-filled saga.
The arrest has caused quite a stir, splashing a considerable dash of drama onto Gigi's otherwise calm and serene holiday canvas. Indeed, this is a jolting divergence for someone used to commanding attention for her fashion-forward style and charm.
Just when Gigi was ready to soak up the sun and unwind, she was instead thrust into an unforeseen scenario, an episode undoubtedly she'd have preferred to avoid. Her Cayman Islands vacation, imagined as a serene retreat, had turned into an unexpected adventure with the law.
A Trip Turned Sour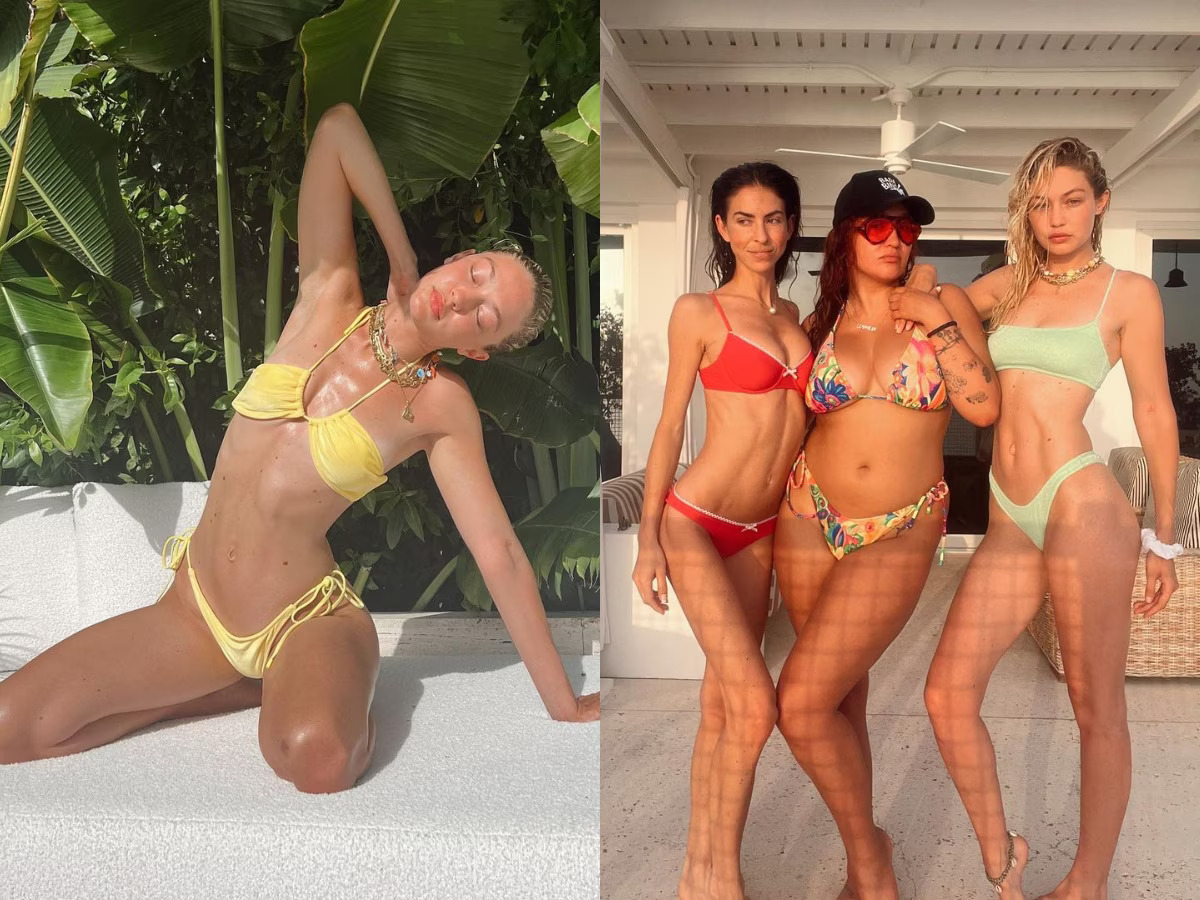 On the sunny morning of July 10, Gigi Hadid and her confidante, Leah Nicole McCarthy, disembarked from their flight and stepped onto the picturesque Cayman Islands. With the promise of azure waters, balmy sunshine, and serene beaches on the horizon, the pair eagerly anticipated a holiday full of relaxation and rejuvenation.
Yet, little could they predict, their tranquil getaway was teetering on the brink of an unexpected plot twist.
"Gigi was journeying with marijuana that was purchased entirely within the legal confines of NYC, courtesy of a medical license," Gigi's representative revealed in a statement to E! News. "Importantly, the use of marijuana for medical purposes has been legal in Grand Cayman since 2017. Consequently, Gigi's record remains spotless and she proceeded to relish the remainder of her island time."
Upon their arrival, the ladies were subjected to the customary routine of luggage scanning. However, what was anticipated to be a swift, procedural step swiftly escalated into an intensive scrutiny of their belongings. This was when the airport officials reportedly uncovered marijuana and an intriguing collection of "utensils used for the consumption of ganja."
Before they could grasp the gravity of the situation, Gigi and Leah found themselves entangled in a legal web, facing allegations of importing ganja and related accouterments. In the blink of an eye, their holiday was overshadowed by unexpected drama.
Swiftly and unceremoniously, the glamorous duo was escorted from the arrivals lounge, not to a beachfront resort, but to the austere surroundings of the Prisoner Detention Center.
Following a whirlwind of administrative procedures and paperwork, they were released on bail. Their vacation, intended to be a sun-drenched escape, was rudely interrupted by a detour they would undoubtedly rather have avoided.
An Unexpected Court Appearance
Adding an unforeseen chapter to their island saga, the glamorous duo, Gigi and Leah, swapped their anticipated beachside lounging for an altogether different scene. Instead of basking in the warm Caribbean sun or exploring the island's renowned scenic spots, they found themselves navigating the unfamiliar territory of a courtroom on July 12.
Trading in their holiday attires for more formal court-appropriate ensembles, the supermodel and her friend faced serious charges head-on. Amid the stark and sad courtroom setting, they acknowledged their misstep, pleading guilty to the allegations brought against them.
It was a far cry from their original vacation itinerary and a moment neither would have envisioned upon landing on the idyllic island.
The fashionable pair dodged a significant legal bullet in a surprising turn of events that could only be likened to a silver lining amidst dark clouds. While they pled guilty, the court, perhaps appreciating their prompt acknowledgment, decided against recording a conviction against their names.
This decision would be a small victory in an otherwise turbulent scenario, preserving their records from a potential flaw.
However, their encounter with the law was not without repercussions. The court imposed a hefty fine of $1,000 on each of them. While the monetary penalty could be considered a mere inconvenience for the wealthy models, it served as a potent reminder of their much-anticipated vacation's unexpected detour.
So, instead of posting glamorous beach selfies and tropical paradise stories, Gigi and Leah found themselves navigating a legal labyrinth, providing their followers with a much different narrative. Their island escapade quickly turned into a real-life courtroom drama, a far cry from the initial tranquil retreat they had planned.
A Glimpse into Hadid's Personal Life
As the dust settled around Gigi's legal turmoil, a secondary storm began to brew – this one surrounding the runway diva's love life. Amidst the ripples created by her unexpected legal kerfuffle, whispers about her personal life began circulating within the entertainment industry.
Fueled by speculation and curious onlookers, rumors hinted at a budding romance between Gigi Hadid and Hollywood's evergreen superstar, Leonardo DiCaprio.
"Leo is truly in his element, living his absolute best life. He radiates happiness that is almost infectious, and he's one of the most joyous individuals amongst his social circle," an inside source revealed in a conversation with Us Weekly, thereby attempting to dispel the swirling rumors.
Delving deeper into DiCaprio's personal life, the insider stated that Leo's inner circle is convinced that he's in no rush to walk down the aisle. However, they're not overly concerned or anxious about his prospects of finding 'the one.' After all, DiCaprio has managed to maintain a reputation of being Hollywood's eternal bachelor.
They further added, "Leo leads a life that is abundantly fulfilling and replete with all the comforts that one could desire. He has the freedom to do as he pleases, whenever and wherever his heart desires."
As for Gigi, despite the roller-coaster ride that her tropical vacation turned out to be, she's seemingly unruffled by the whole ordeal. Her representative has affirmed that her legal record remains unblemished, and the supermodel managed to enjoy the remainder of her island getaway in relative peace.
From the high-energy, glamorous runways to an unexpected courtroom drama, Gigi Hadid remains an undeniable force of attraction. Irrespective of where she goes or what she does, the 28-year-old model continues to draw attention and turn heads, a testament to her alluring charisma and inherent ability to steal the spotlight.
One thing remains evident amid all the drama and rumors – Gigi Hadid continues to reign, both on and off the runway.
Source: HindustanTimes