Recently animal welfare activists have caught sight on the red-colored puppy dog. And the activists were quite worried about the method used to dye the fur which could have harmed her.
The puppy – nicknamed Scarlet, was seen on the street with a man who stays in a refugee camp in the Greek town of Schimatari.
The animal activists without a fail took the dye red-colored dog to the nearest shelter. She was sold to the man who 'really liked the color'. The man had stated that he paid 150 euros (£135) for the dog because of the color which attracted him so much.
After being taken to the animal shelter, the puppy was under observation. Scarlet was put up for adoption soon. She is reportedly doing well. She got a good clean up with a new look and was also given a brand new home.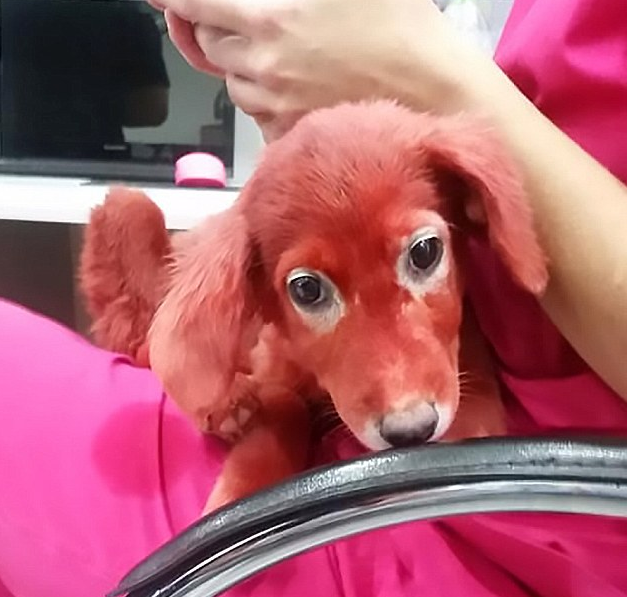 Apparently the color was not able to remove completely from her body. But the color is unrecognizable in comparison to what she was before when she was first brought in.
A hair dye was used to color her fur. A vet informed that thankfully the dog's skin did not appear to have been harmed by the reckless stunt.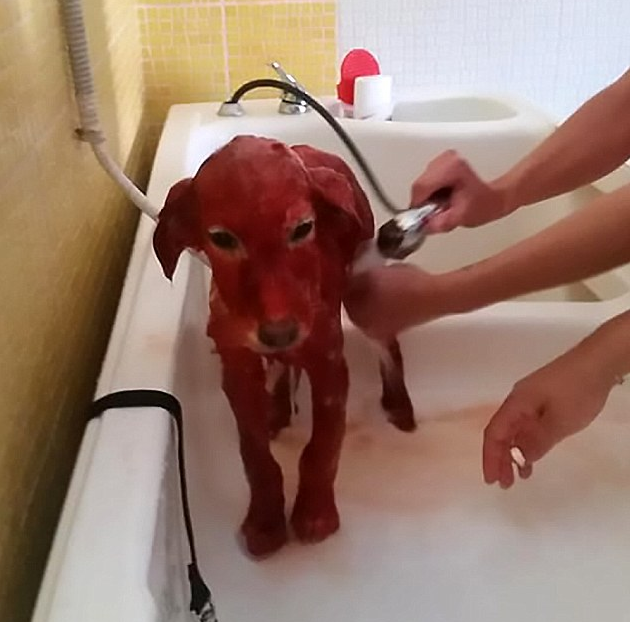 The vet has warned all the dog owners
The former owner who was named, from which the dog has rescued has said he purchased the dog from vendors in the central square of Omonoia in Athens.
Her current owners have shared pictures of Scarlett. She is looking a lot more like her normal self now. And less like Clifford the Big Red Dog – and she looks a lot happier for it as well in her new home.
Dog owners are firmly warned against using human products like hair dye on dogs as their fur and skin are significantly different from human skin and hair.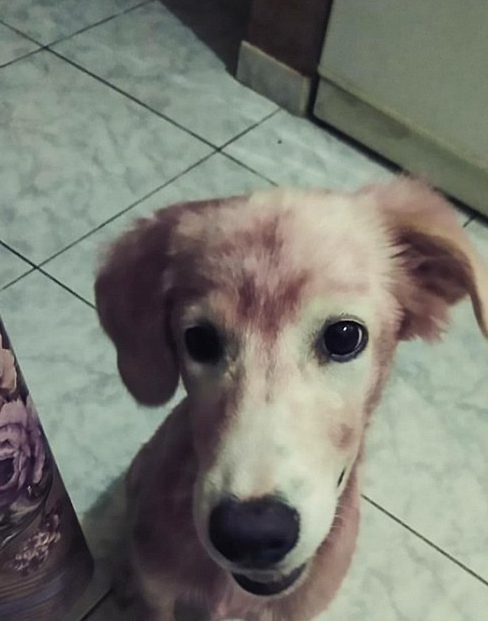 A similar incident was reported earlier when a dog was found to have her fur dyed with a purple color. The dye caused painful and life-threatening injuries to the dog – Violet.
The Pinellas County Animal Services (PCAS) said in a post on Facebook that the dog was found with her eyes swollen shut, burns on her skin, and appearing 'limp and listless'.
It took her almost three months to recover to her normal condition and out for adoption. She was washed thoroughly and put on anesthesia. So that her furs could be shaved off to realize how badly she has been injured.
The PCAS said that human hair dye contains toxic chemicals that can be extremely injurious to pts and can cause burns, blindness, and – because dogs instinctively lick themselves – internal poisoning. They said –
"Only use products specifically meant for pets, or you could be putting your pet's life on the line."