We are going to introduce you today to the saddest cat whose life changed after a woman brought him to her house. The name of this cat is Mister Bruce Willis and he is a fighter. Being a stray cat, this cat was on the streets for almost two years. 
Since the cat was on the streets, it got scars, an eye injury, chipped teeth, and tested positive for feline immunodeficiency virus. Ah, poor baby! But the best thing is that even though this 6-years-old Willis was dealing with different health issues, Sandra adopted him. 
She saw a post uploaded by Animal Humane Society in Minnesota about Mister Willis on International Cat Day. After seeing the cat, her heart melted and she made her mind to adopt Willis.
Check out Mister Willis' full story below!
Bruce Willis was wandering the streets for years until at around 6 years old, he was rescued by the local humane society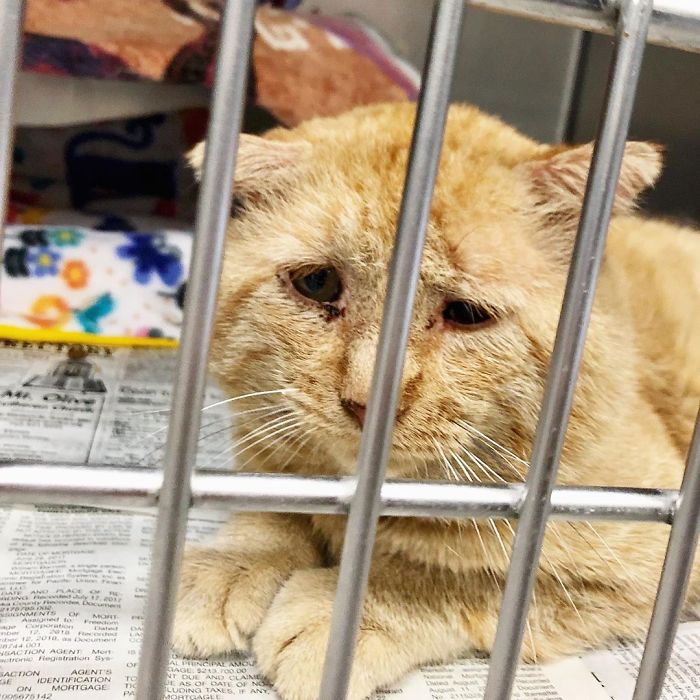 He had battle scars, an eye injury, chipped teeth, and was FIV positive, which led to catching a cold and upper respiratory infection at the shelter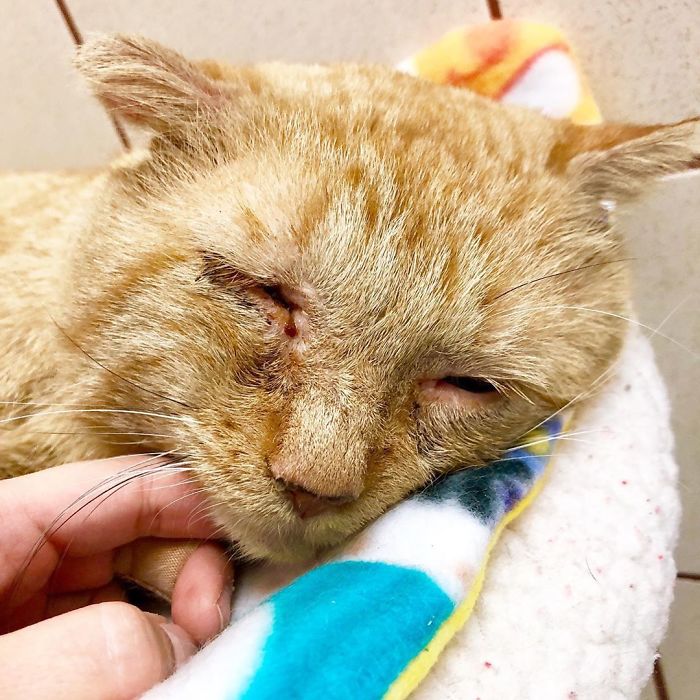 But the most heartbreaking thing about him was the saddest look in his eyes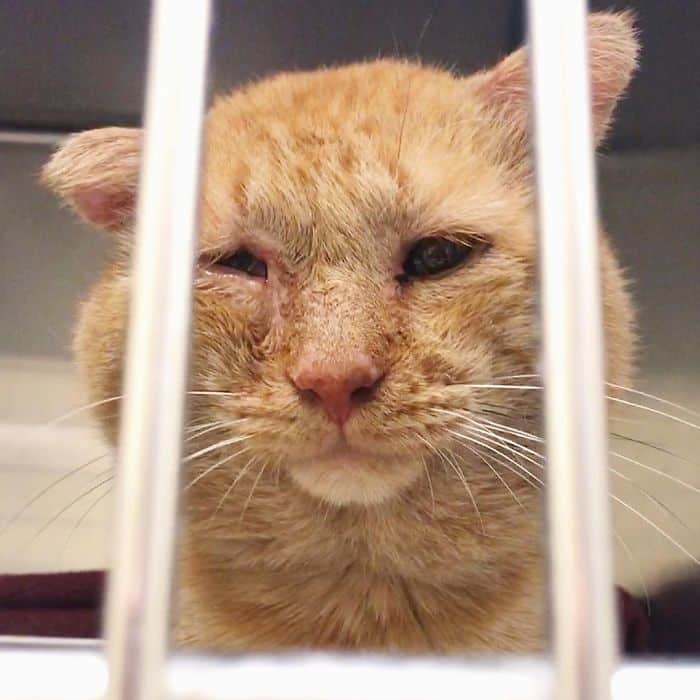 The weeks passed by and he was still at the shelter, so they labeled him as a "forget me not"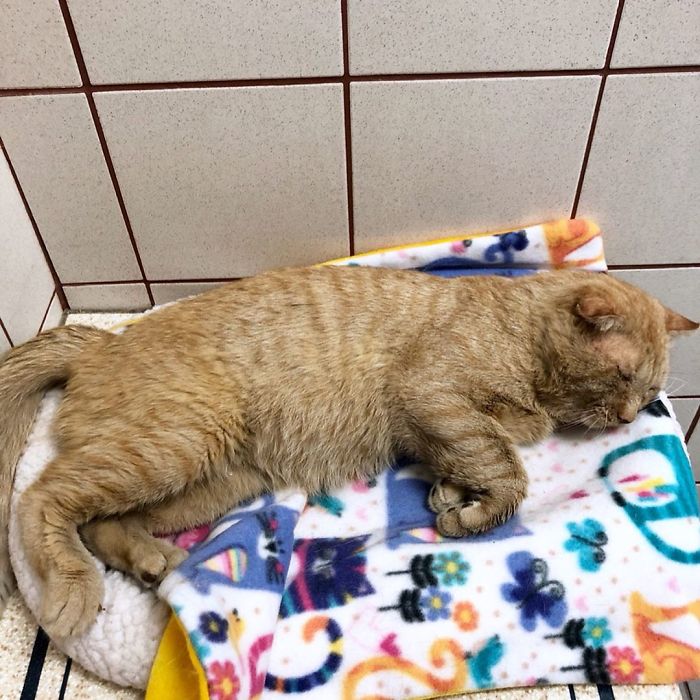 Until one day, Sandra, who had no intentions of getting a cat, saw him in an Instagram post and her heart sank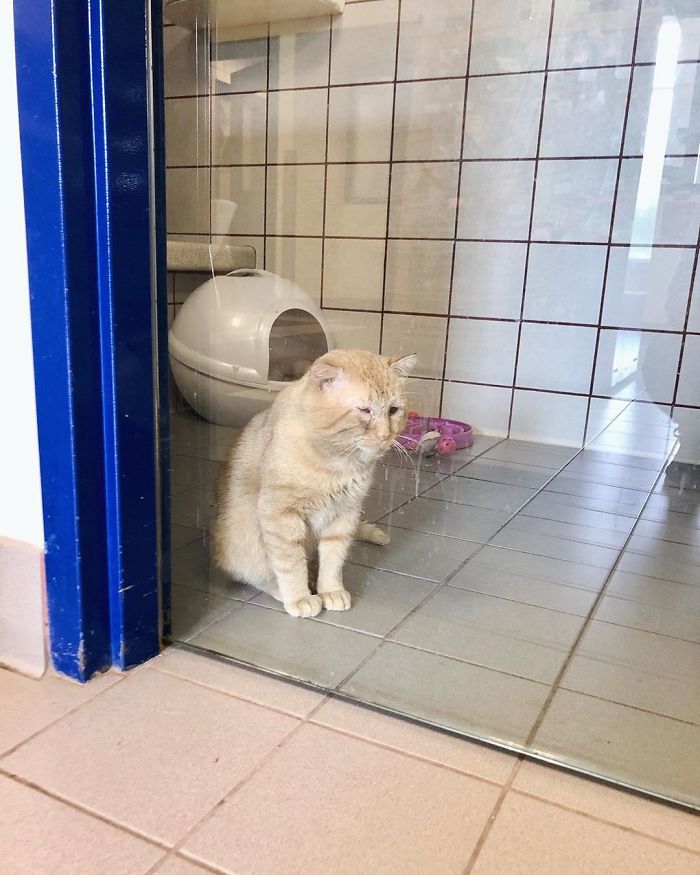 "I saw Mister Willis the first time in a post that the Animal Humane Society in Minnesota uploaded in August last year. There was something about his eyes that just spoke to me. He looked so sad. I knew I couldn't do anything about it since my lease didn't allow pets and I was also not planning on getting a cat. Even so, I had to go and visit him. He looked even sadder in real life and I had to leave after only a couple of minutes because it was so heartbreaking. For some reason, I kept going back to visit him. He is FIV positive, which isn't a big deal, but since he was at an animal shelter with lots of other pets, he got an upper respiratory infection. He was really sick for a while. I hoped that someone would adopt him, but he was still there, week after week," Sandra told us.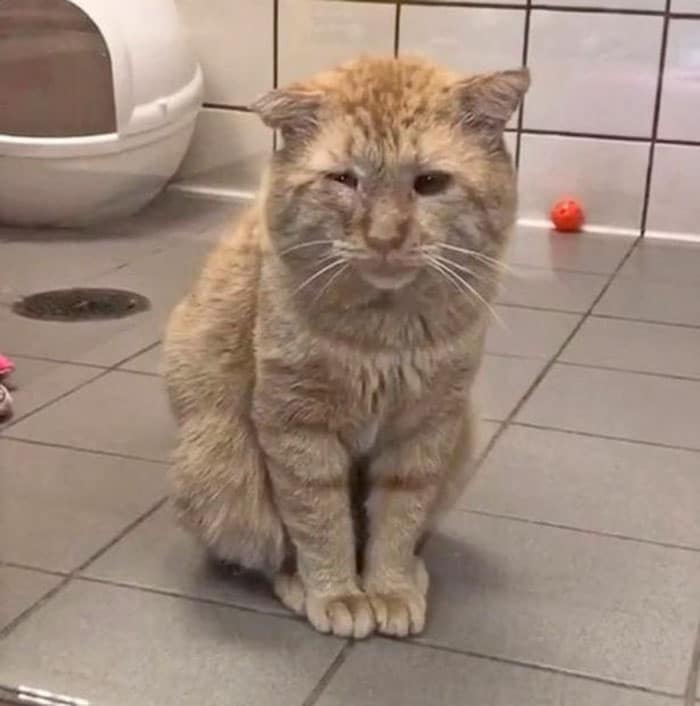 She convinced her landlord with a "no pets" rule that Mister Willis was worth making an exception, and their lives changed forever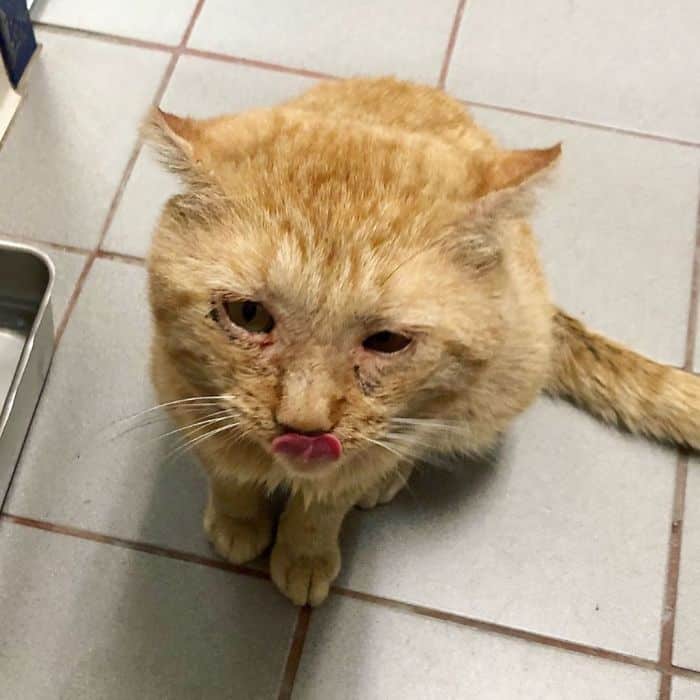 "Eventually, I decided to ask my landlord for permission to get him, and I was really surprised when I was granted an exception. I brought him home the following day. He went from being the saddest cat to the happiest cat I've seen in only a couple of hours. He purred all night long and wouldn't leave my side."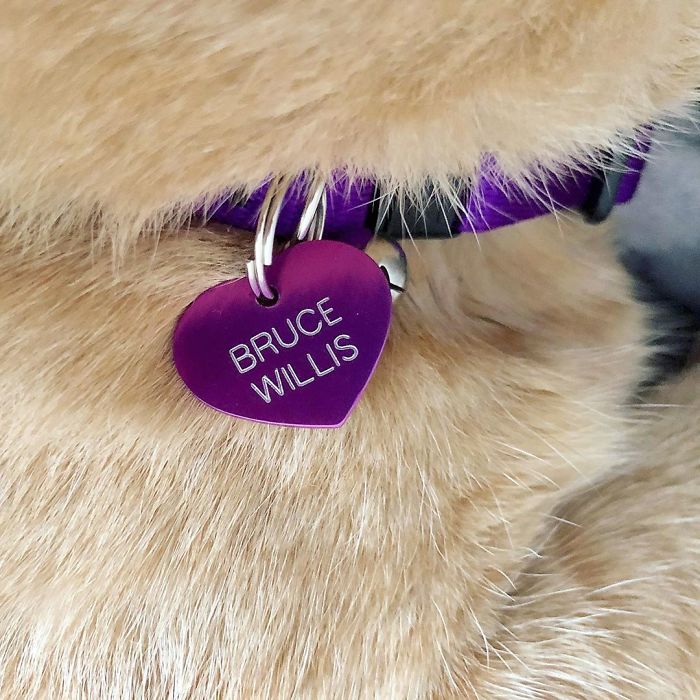 The first night at home, he wouldn't stop purring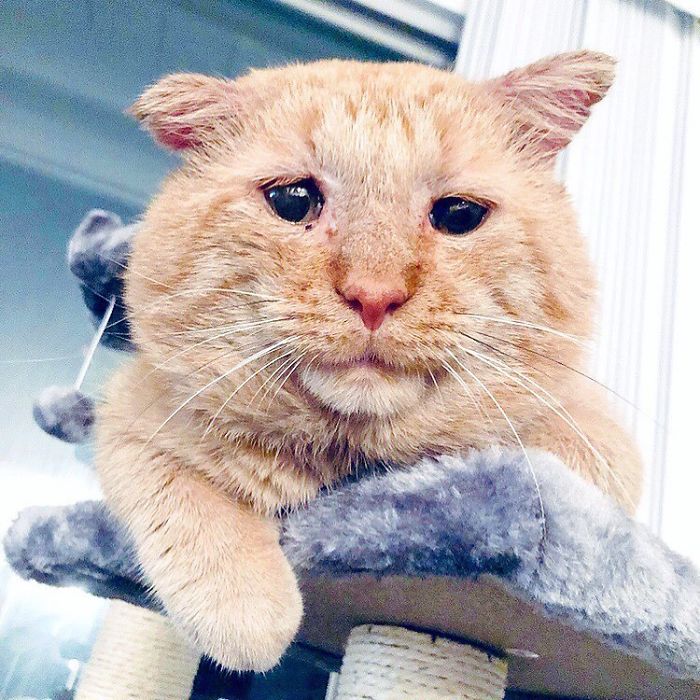 "Mister Willis is FIV positive. It stands for feline immunodeficiency virus and it's not as scary as it sounds. It basically means that he has a weaker immune system than 'normal' cats. When I first got him, he had a cold, ear infection, and eye infection that he got at the shelter. It was a little harder for him to fight it off because he's FIV+. But he eventually did, and right now, I can't notice his disease at all. I'm just making sure I'm doing what I can to keep him happy and healthy."
It's been a year since Mister Willis found his furrever home, and he's transformed unrecognizably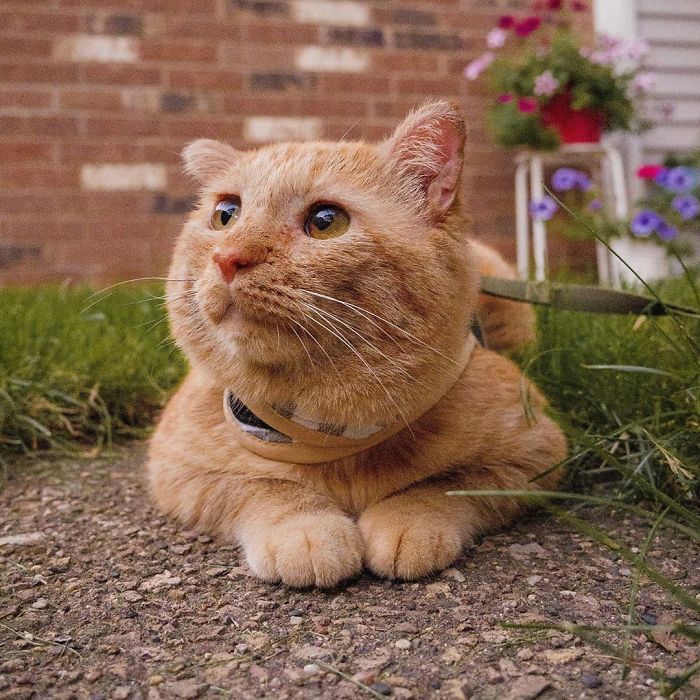 "I've had him for a year now and we've had our ups and downs. He was very sick for a while and we had to go to the vet all the time. Luckily, he was able to fight off all the infections, and today, he's a happy and healthy cat."