In the battle between nature and civilization, it's nature that always wins. Because life always finds its way through anything. 
We are constantly building roads, dams, bridges, and other such things but nature is in no mood to give up. And through this, nature is somewhere showing us how fragile all these creations are. You can scroll down to see some new pictures of this battle. 
Tree That Grew From The Inside Of An Abandoned Chimney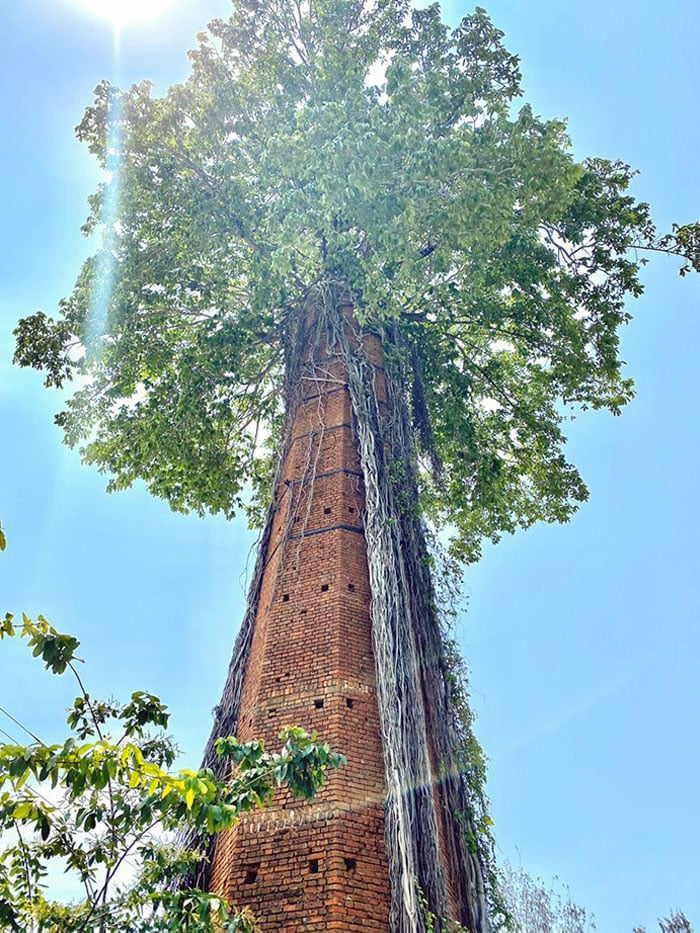 The Gate Keeper At The Abandoned Putzar Castle In Germany

Found This Beautiful Tree Growing Inside An Abandoned Silo While I Was Exploring

This Chinese Fishing Village Was Abandon In The 1990s. Nature Has All But Reclaimed It (Houtouwan, China)

Old Shiva Temple Firmly Embraced By The Sacred Bodhi Tree In Bangladesh

This Tree Grew Inside The Stop Sign

Railroad Tracks In The Forest (Taiwan)

This Vine Climbed Up A Chair To Silence My Wind Chime

Abandoned Synagogue

Boat Wreck Reclaimed By Nature And Turned Into An Island

Abandoned Castle In Ireland

Real Grass Growing Through The Fake Grass

A Friend Found This Out Hiking And Posted It On FB, Thought It Was Pretty Cool

I'm assuming the fabric and padding created a moist coarse surface for the moss to exploit.
The Roots Grow According To The Pavement Pattern

An Agave Growing Massive In This Long-Abandoned Greenhouse

130,000-Year-Old Neanderthal Skull Encased In Stalagmites, Found In A Sinkhole In A Cave In Italy

130,000-Year-Old Neanderthal Skull Encased In Stalagmites, Found In A Sinkhole In A Cave In Italy

Tree Growing Around A Hiking Sign

Abandoned Bridge In New Zealand

This Tree Has Grown Round The Railing

Ghostly Overgrown Villa In Germany

Old Abandoned Tracks

Becoming One With Nature

This Oak Tree Growing Through A Railing

Nature Wins Again. Found This While Hiking In Boothbay, Maine

This Overgrown Boat We Saw. Nature Ship "Ms Heimliche Liebe"

This Plant Has Been Trying To Stealthily Steal My Broom For Months

Mossy Initiation Path In The Quinta Da Regaleira, Portugal

This Abandoned Greenhouse

Radioactive Cars From The Fukushima Disaster Slowly Being Eaten By Nature

House Abandoned And Retaken By The Desert In California

A Piano Left To Nature

Quasi-Legible Moss Growing In The Letters Of This Fallen Tombstone

Fern Growing Under A Circular Roof Hole

Ivy Overtaking A Car