Are you also crazy about collecting unique things? Regardless of whether you are interested or not, today, we will help you meet a few people who are passionate about collecting something really bizarre.
You won't believe it but some people like to collect mosquitoes that they have ever killed. Yes, you have read that right. But this is not it. Just like this unique and bizarre collection, there are many collection stories coming your way to blow your mind. So, are you ready? Alright then, keep scrolling.
#1 This Is One Of Several Alphabets Assembled By Belgian Type Designer Clotilde Olyff From Stones Collected At The Beach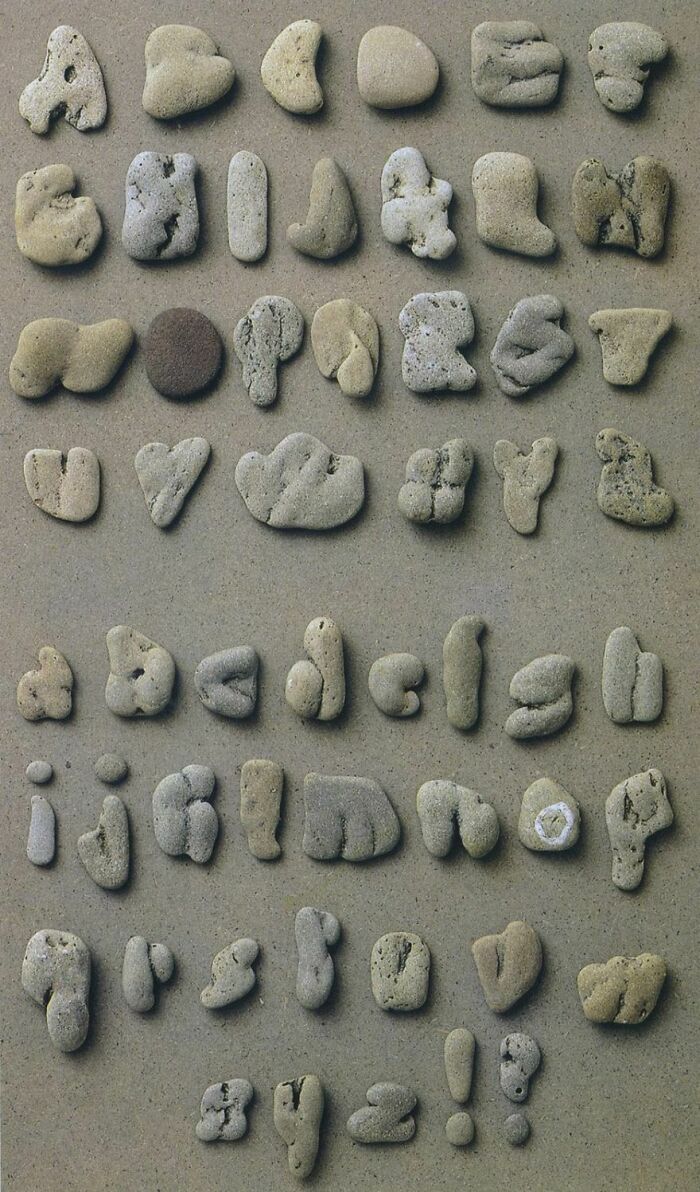 #2 A Year Ago, I Started Staying In And Piercing State Quarters, Instead Of Going Out And Getting In Trouble. Here Is My Collection So Far
#3 I Started Feeding Bar Nuts To These Crows That Are Regular To The Patio Of A Bar I Work At. My Collection Of Gifts Finally Started After 3 Months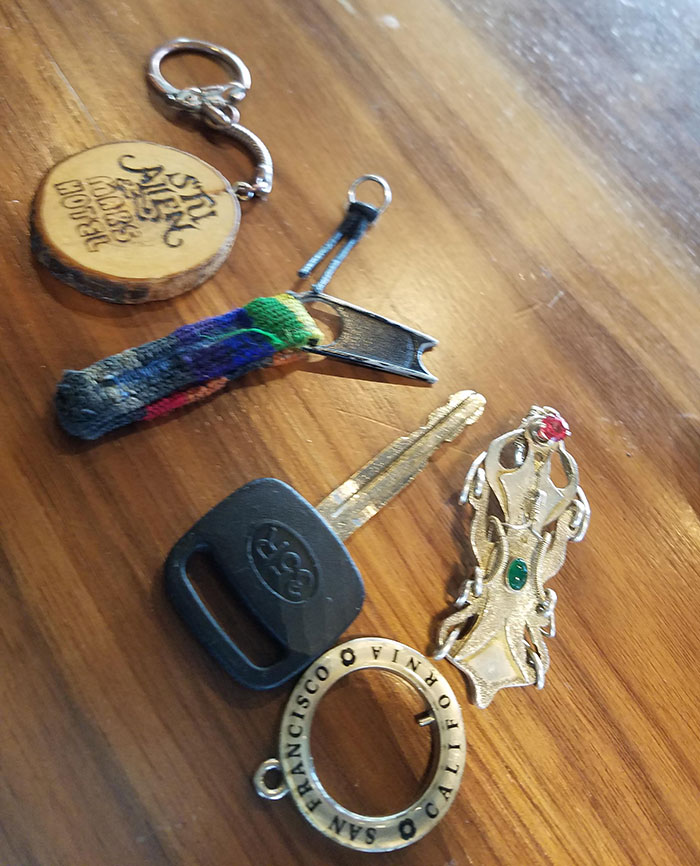 #4 My Doctor Has A Kept All The Pictures Kids Have Drawn Of Him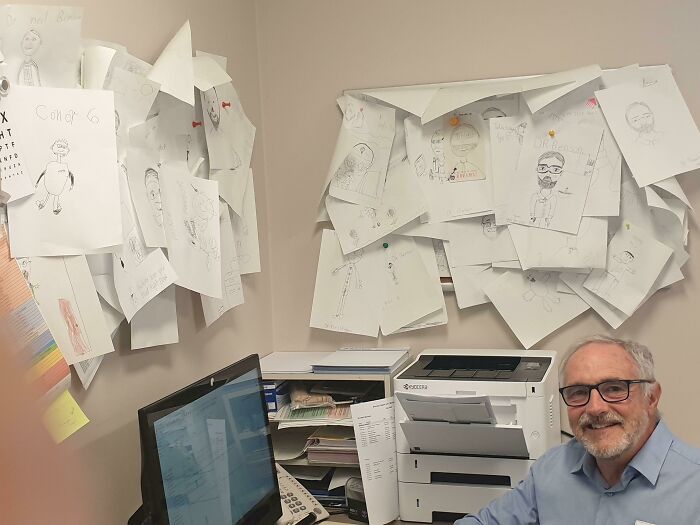 #5 My Grandfather's Pencil Sharpener Collection I Inherited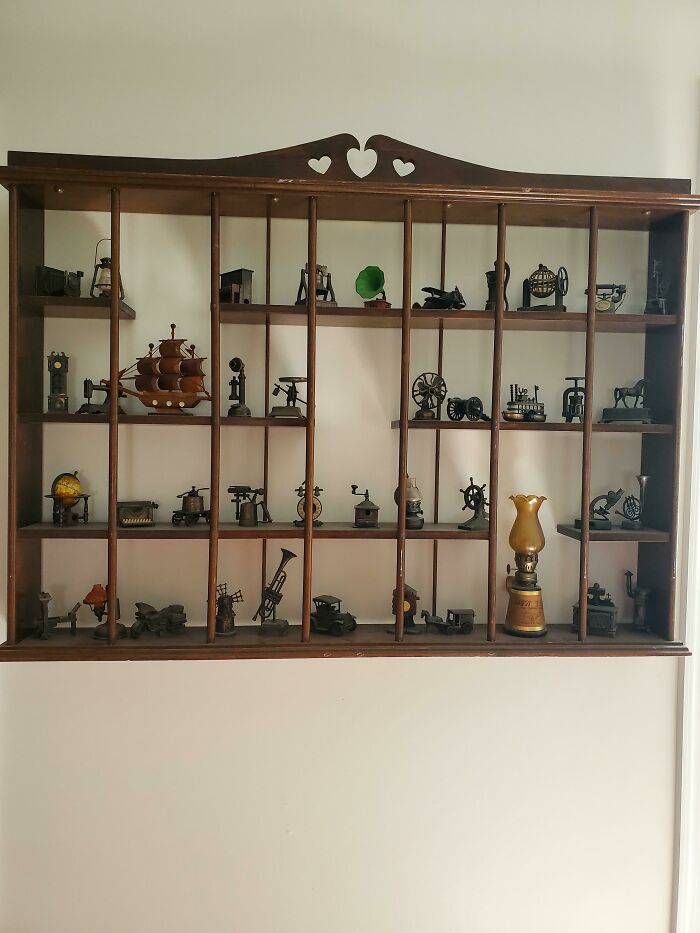 #6 Perfectly Round Rocks I Found On The Beach. Bonus: Egg, Dorito, And Watermelon Rock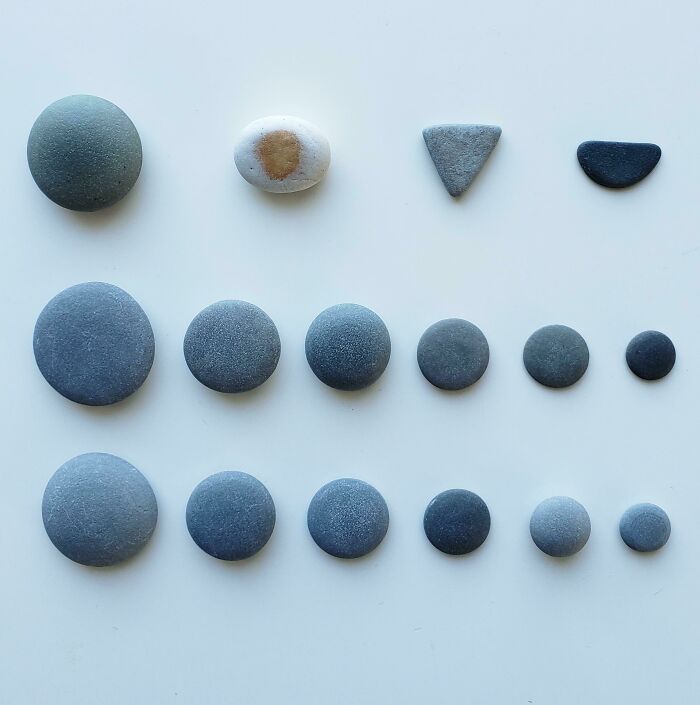 #7 This Is My Periodic Table Of Elements With Actual Elements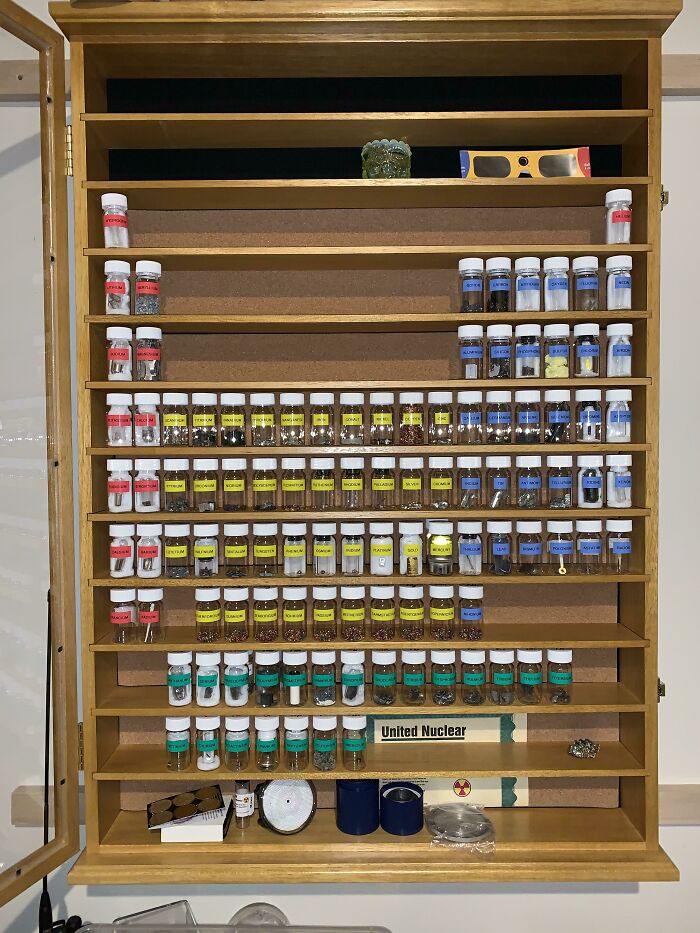 #8 This Man's Collection Of Lost Apples Varieties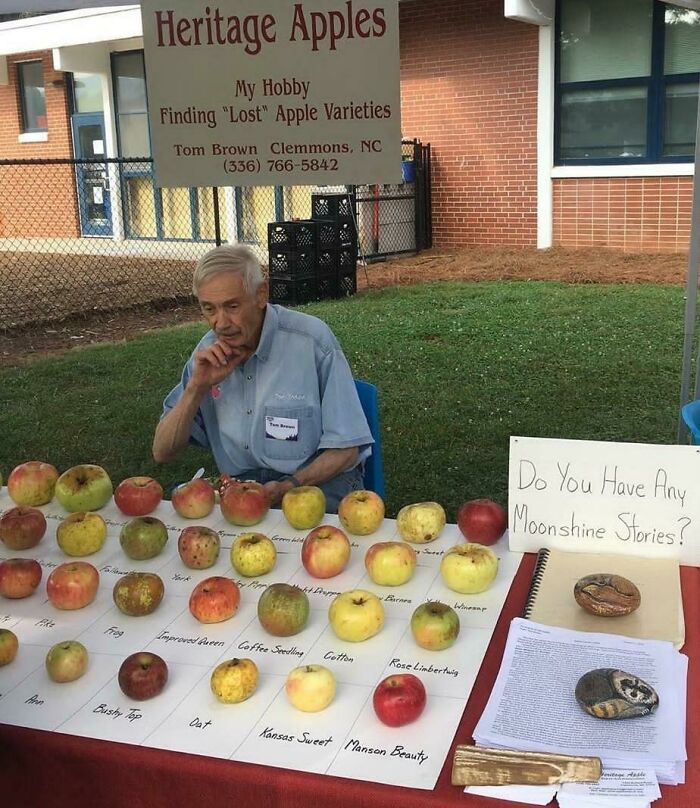 #9 Over The Past 15 Years My Dad Collected 1,785 Bowling Balls And Built A Giant Bowling Ball Pyramid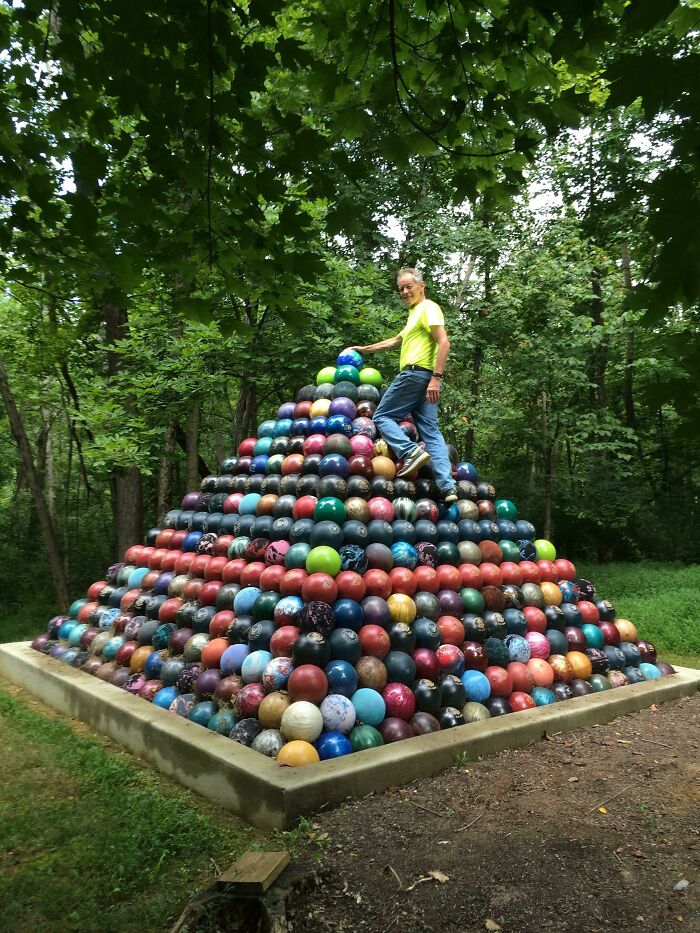 #10 Collection Of Reference Seeds Found In My Grandad's Attic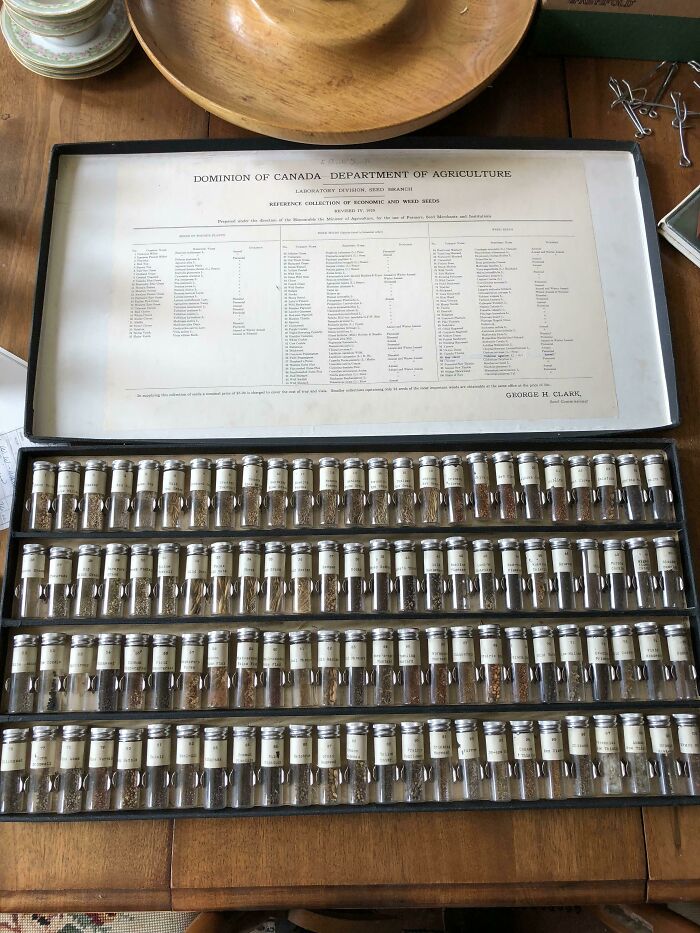 #11 My Grandma With Her Birdhouse Collection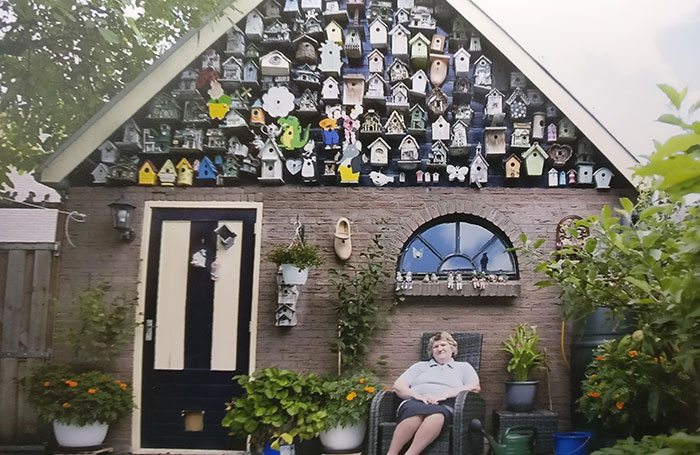 #12 The Product Of 15 Years Collecting Shedded Antlers From The Woods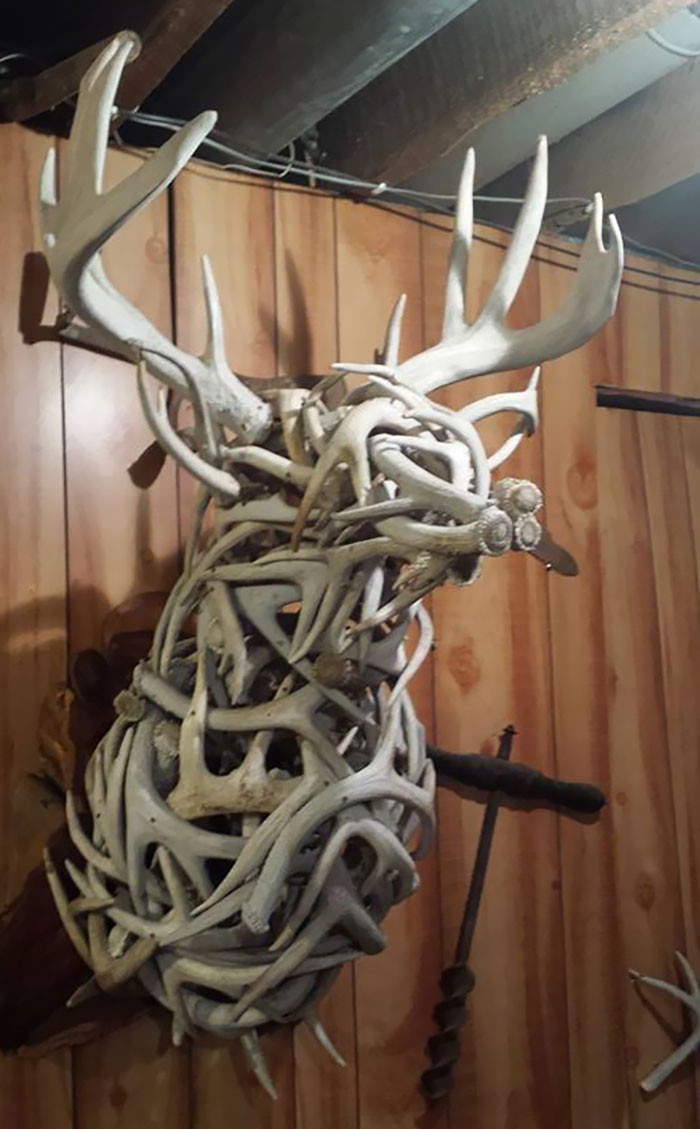 #13 Since The Late 80s, My Office Has Been Collecting Used Staples That Were Removed From Documents That Needed To Be Microfilmed/Scanned. Here Is That Collection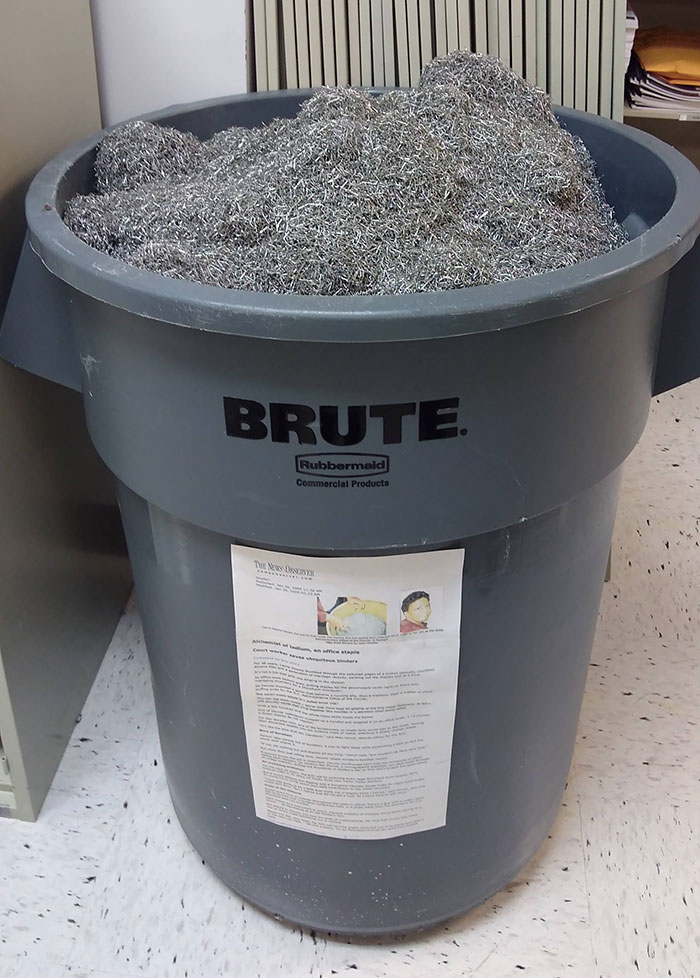 #14 Our Tire Sticker Ball Turned 6 Today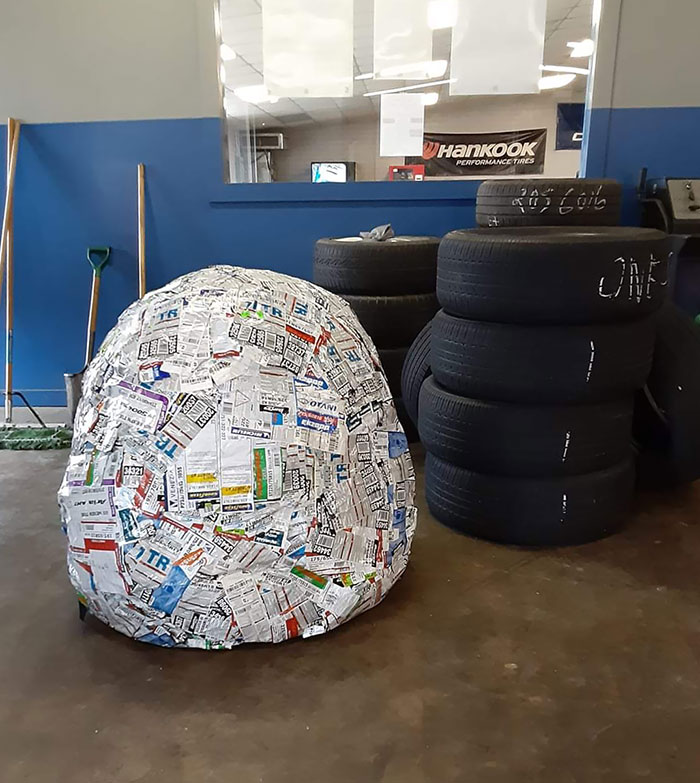 #15 Some Of My Favorite Arrowheads. Amazing Little Pieces Of History Collected On Our Private Property In Southern Arizona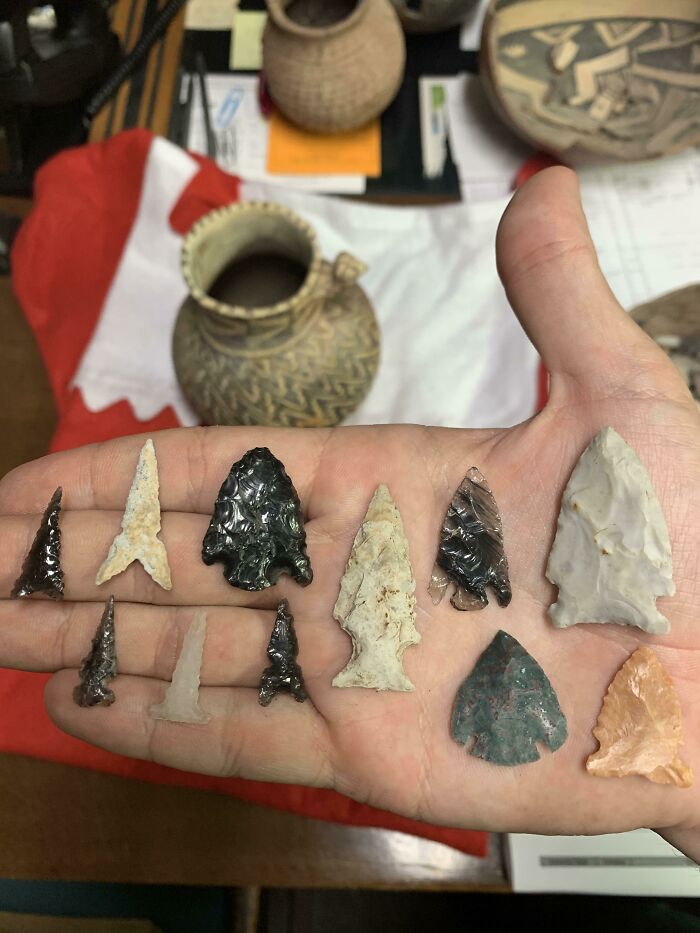 #15 Some Of My Favorite Arrowheads. Amazing Little Pieces Of History Collected On Our Private Property In Southern Arizona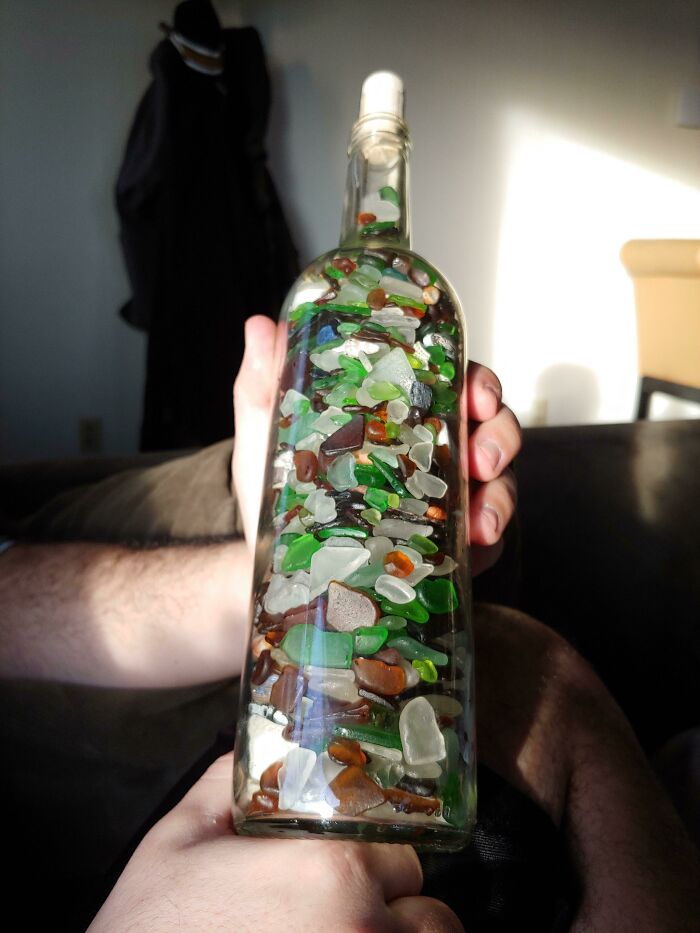 #17 I'm 14 And Here Is A Picture Of Me And My Chess Medals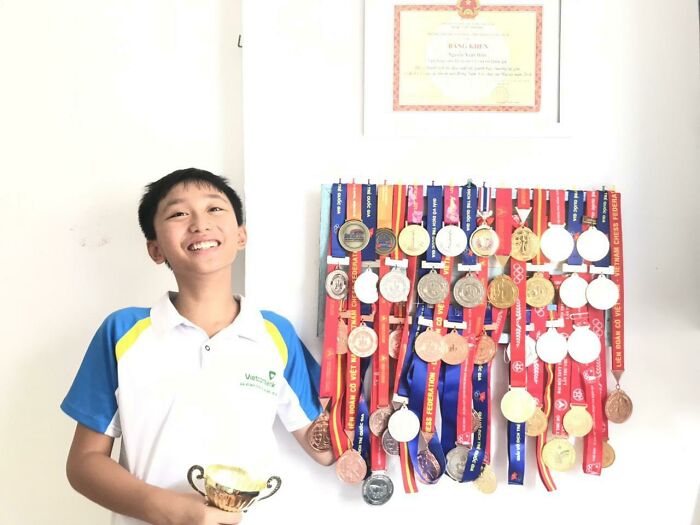 #18 My Four-Leaf-Clover Collection (Plus A Couple Five-Leafers In The Middle)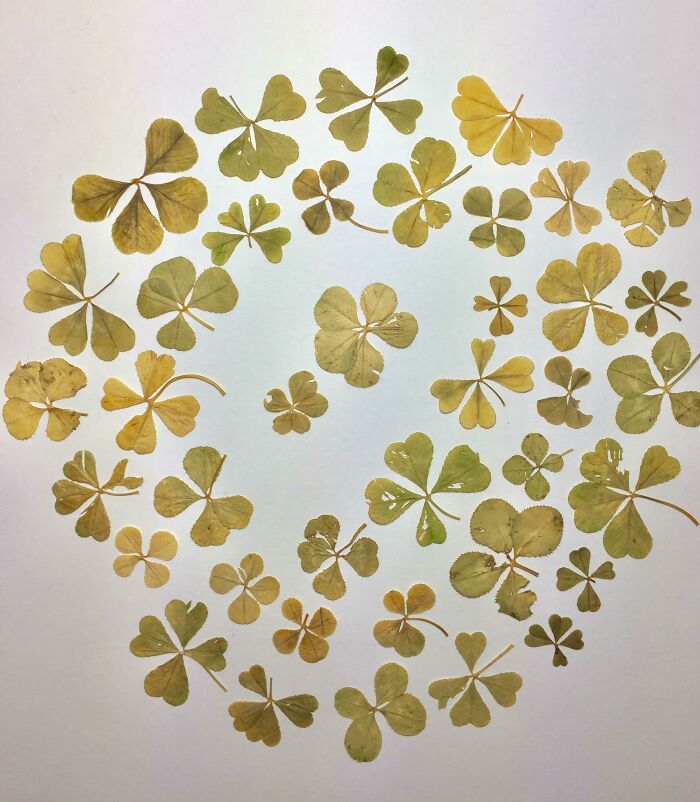 #19 My Girlfriend Cleaning Her Monopoly Collection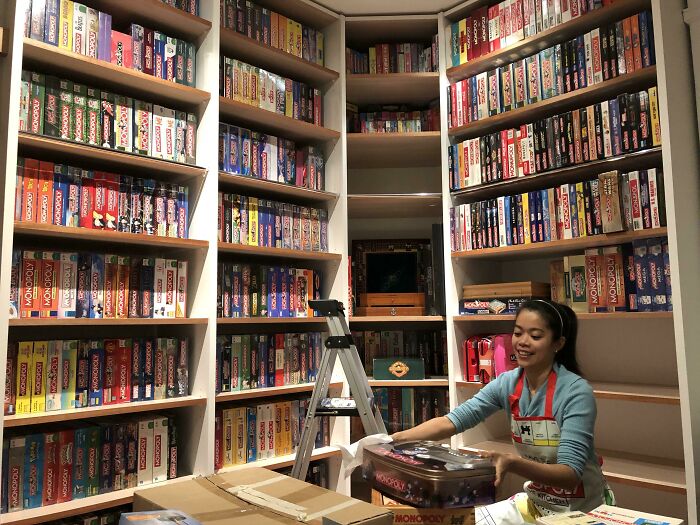 She has about 600. There are some duplicates and most are sealed. The oldest one is from the 1940's I think. My favorite is the Harley Davidson one which weighs about 20 pounds
#20 My Shark Tooth Collection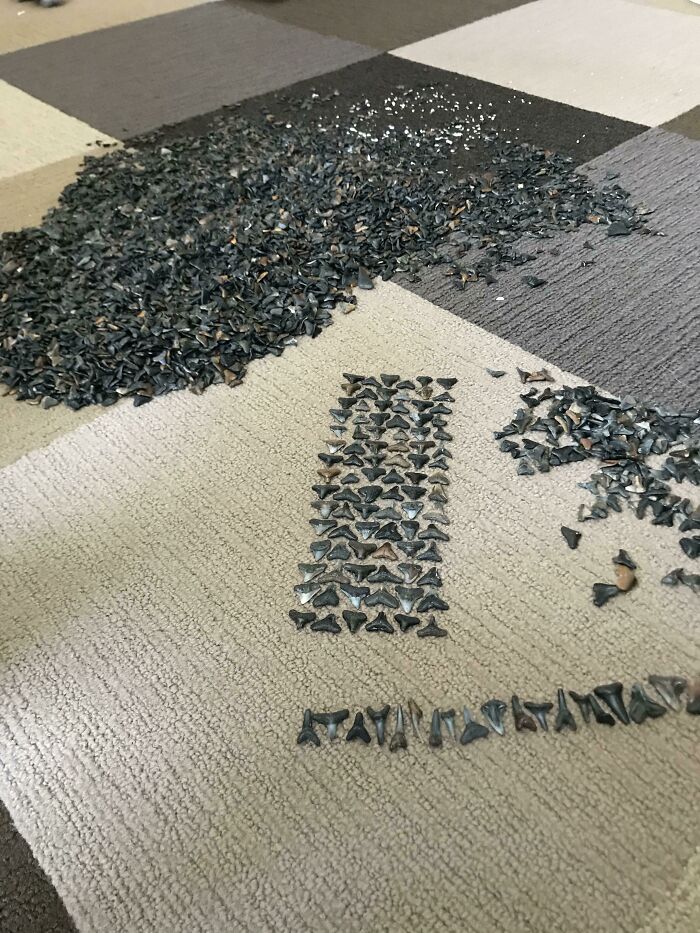 I found them all on the beach
#21 My Sand And Dirt Collection From Every Place I Visited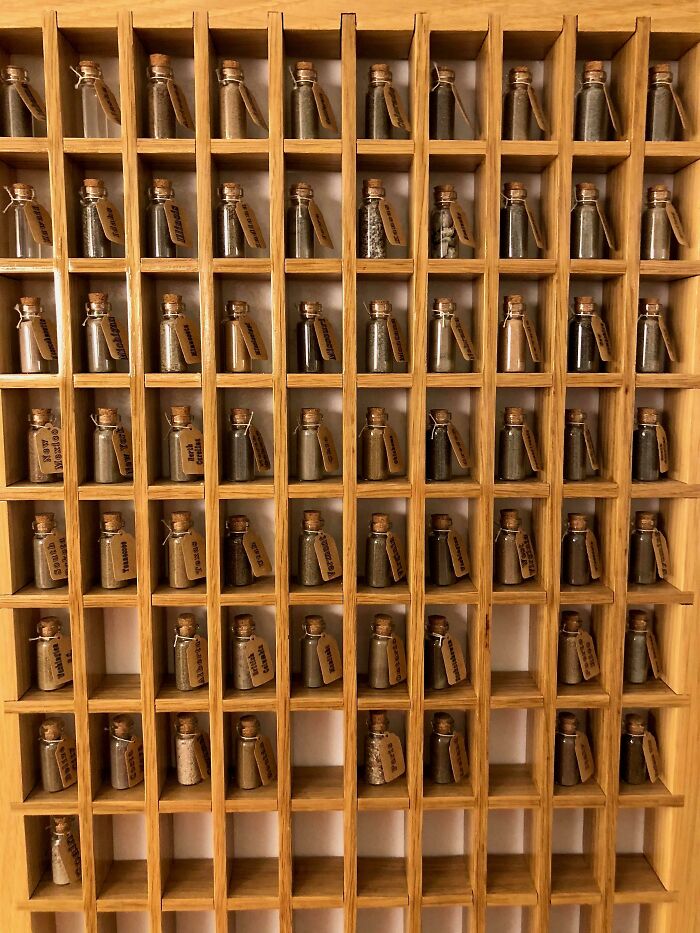 #22 The Airbnb That I'm Staying In Has A Collection Of Rubber Ducks In The Bathroom Wall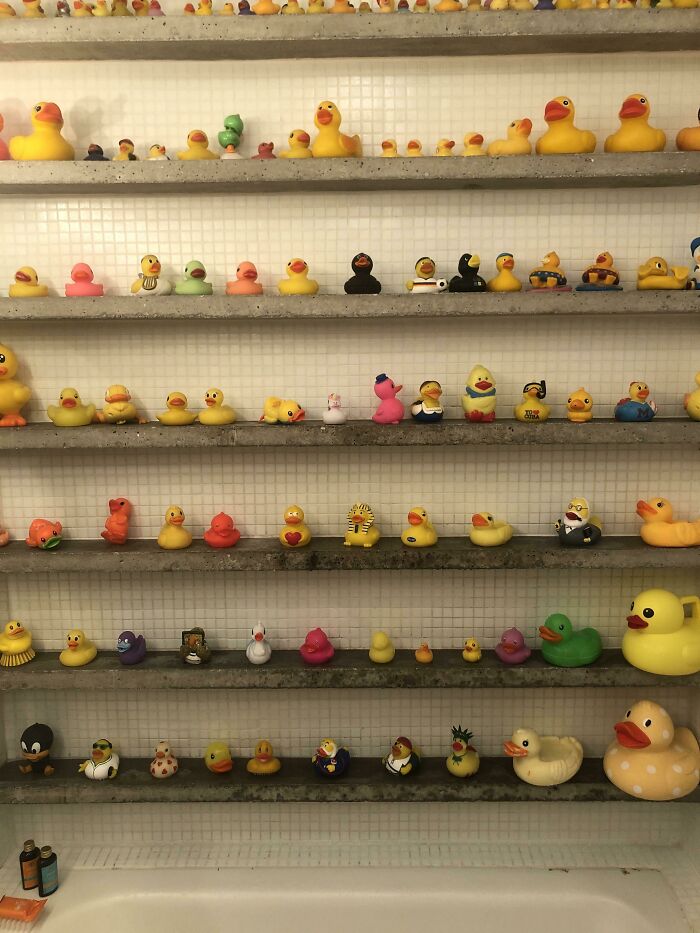 #23 I Helped My Dad Alphabetize His Vinyl Collection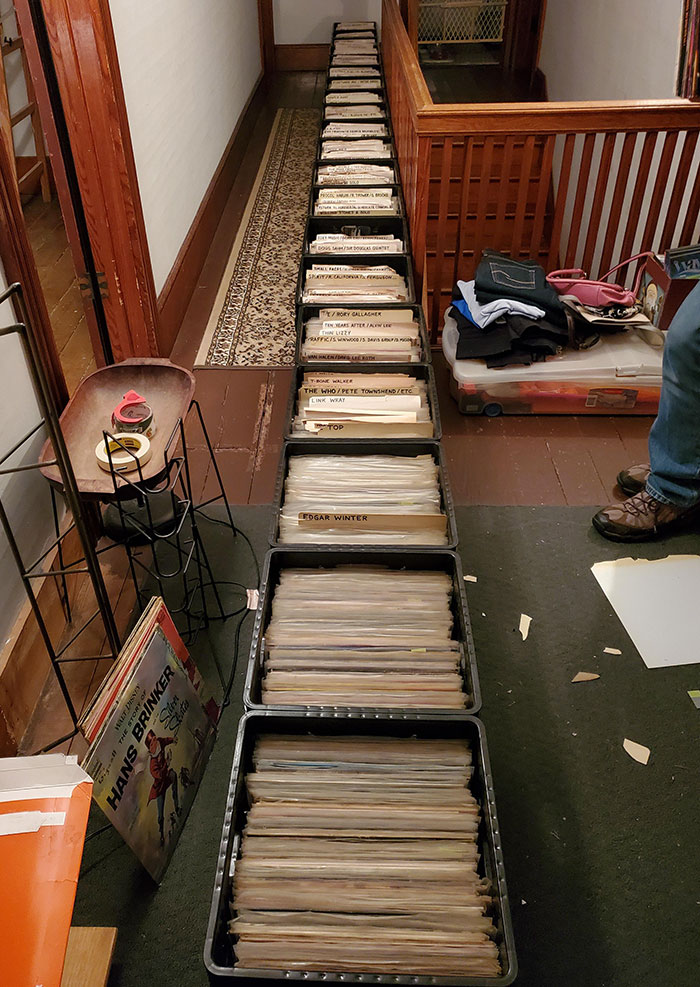 #24 My 100% Complete Collection Of Every LEGO Shield Ever Made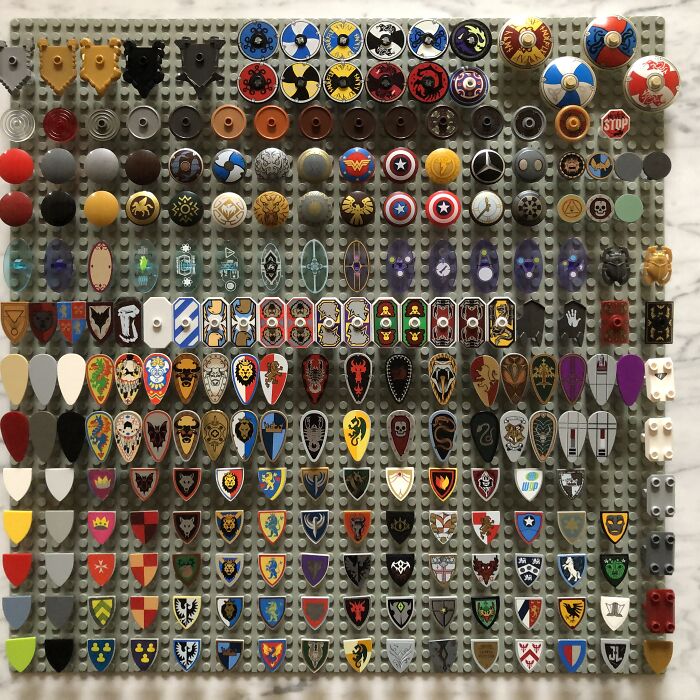 #25 My History Teacher's Presidential PEZ Collection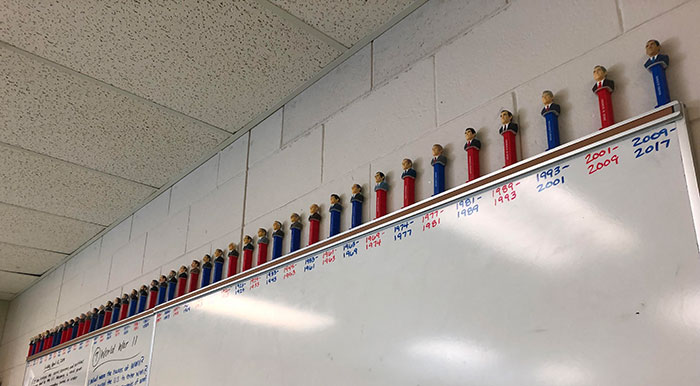 #26 This Collection Of Objects Swallowed By Children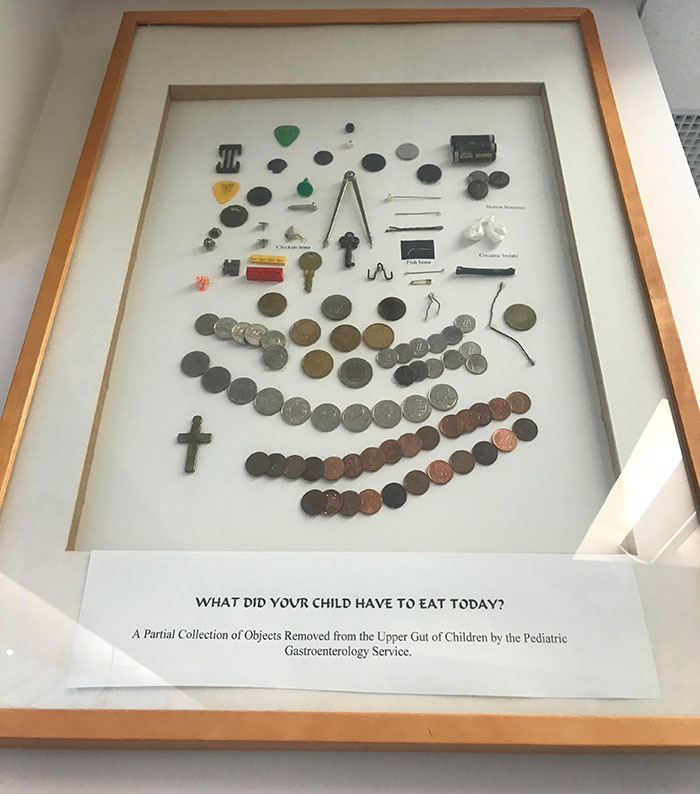 #27 Marble Collection From The 1800s. All Made From Polished Semi-Precious Stones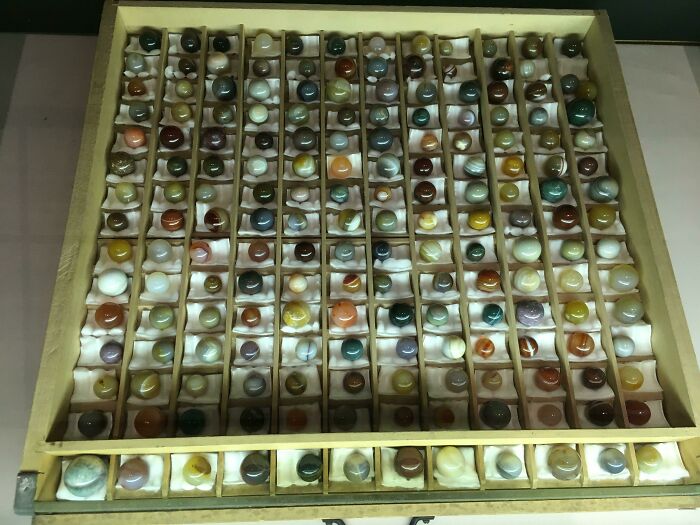 #28 Weapons Collection From The Royal Armouries In Leeds, UK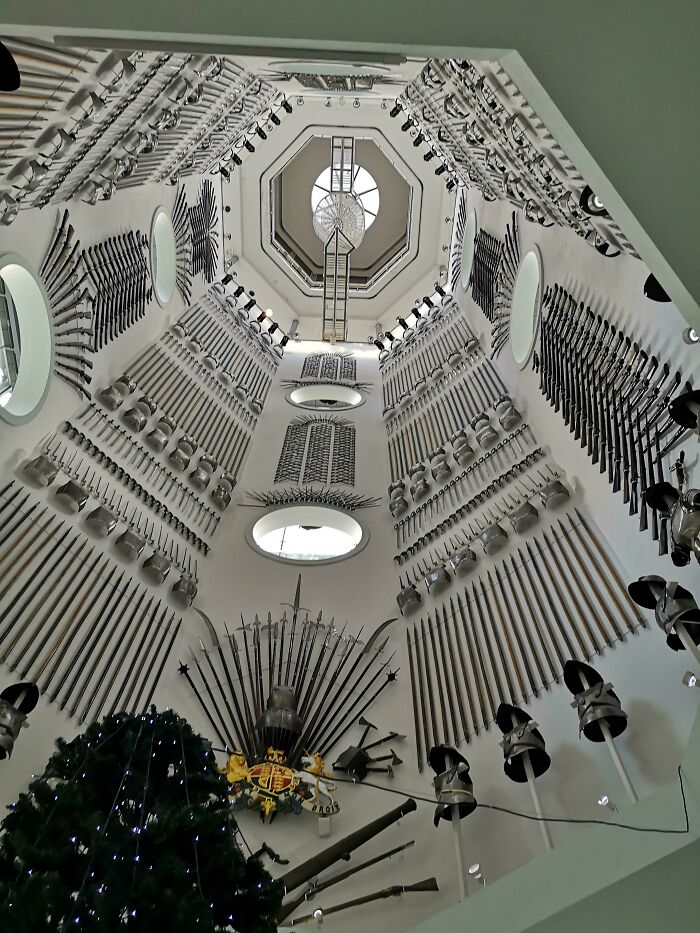 #29 This Is My Gameboy Mosaic Made Out Of Gameboy Games. Note: No Games Were Harmed And All Are Removable And Playable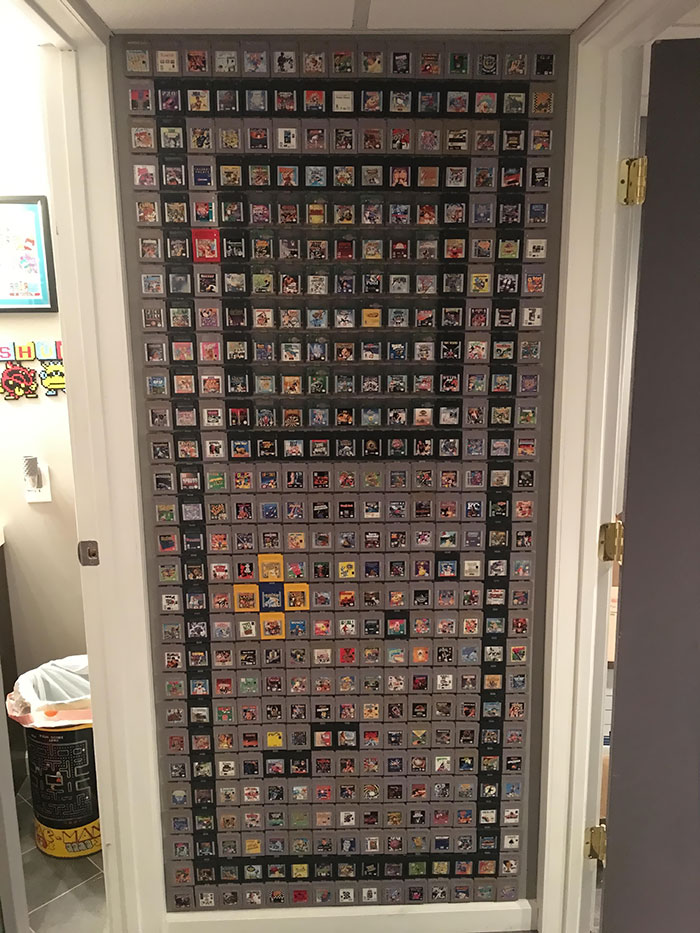 #30 My (87-Years-Old) Father's "Ugly" Golf Ball Collection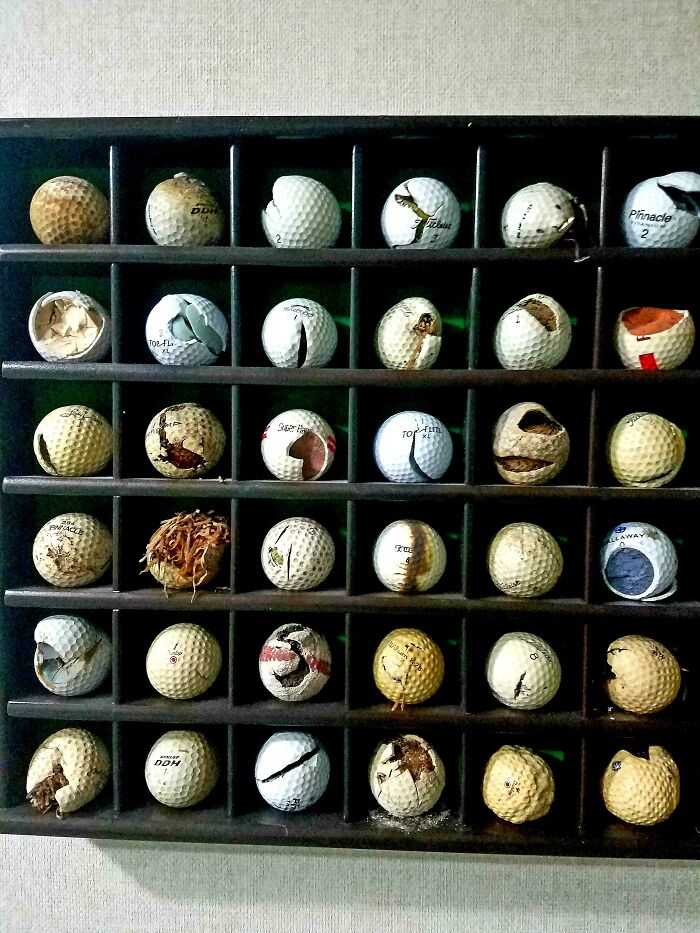 My old man, who is now pushing 90 and can't get out to play anymore, was always the guy who would hit his shot, then poke around in the woods and ponds looking for golf balls. He saved buckets of good golf balls, but his real pride and joy is his collection of "ugly golf balls". He was overjoyed any time he'd find a rotten old ball that had been hit by a mower and left to decay. The guy got a hole-in-one once, complete with a big plaque. He promptly lost that golf ball. But he invites strangers into his home to show them his ugly golf ball collection. It's the little things!
#31 Local Pharmacy Has A Display Of Antique Medicines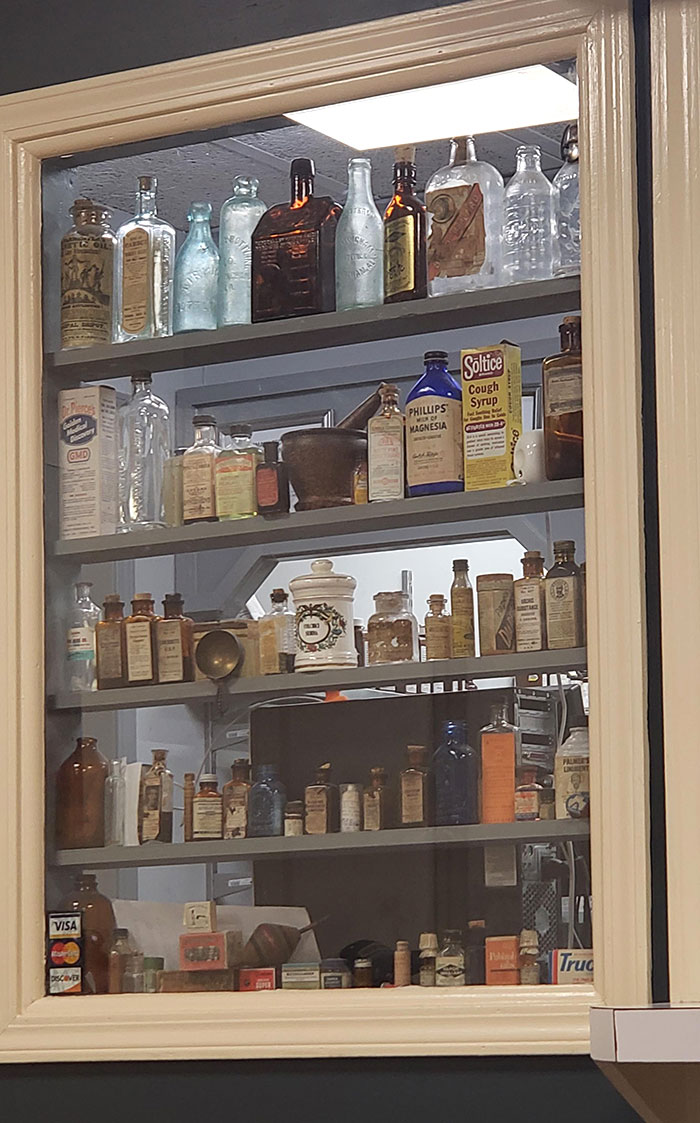 #32 I Collect Rocks That Look Like Egg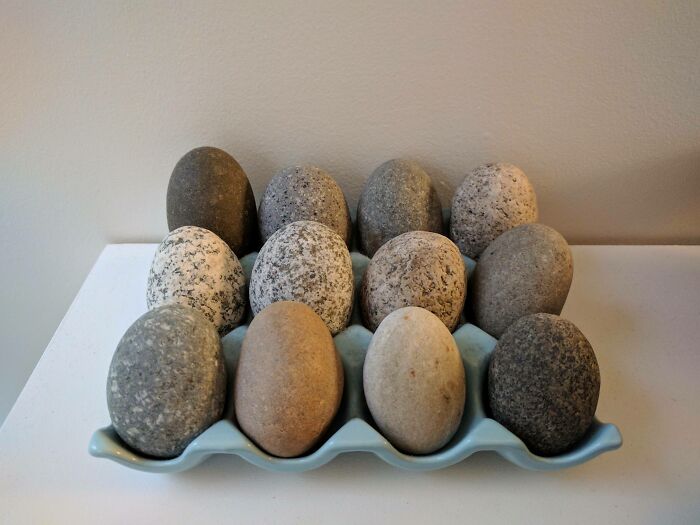 #33 Friend's Mom In Australia Has A Collection Of What She Found In Her Home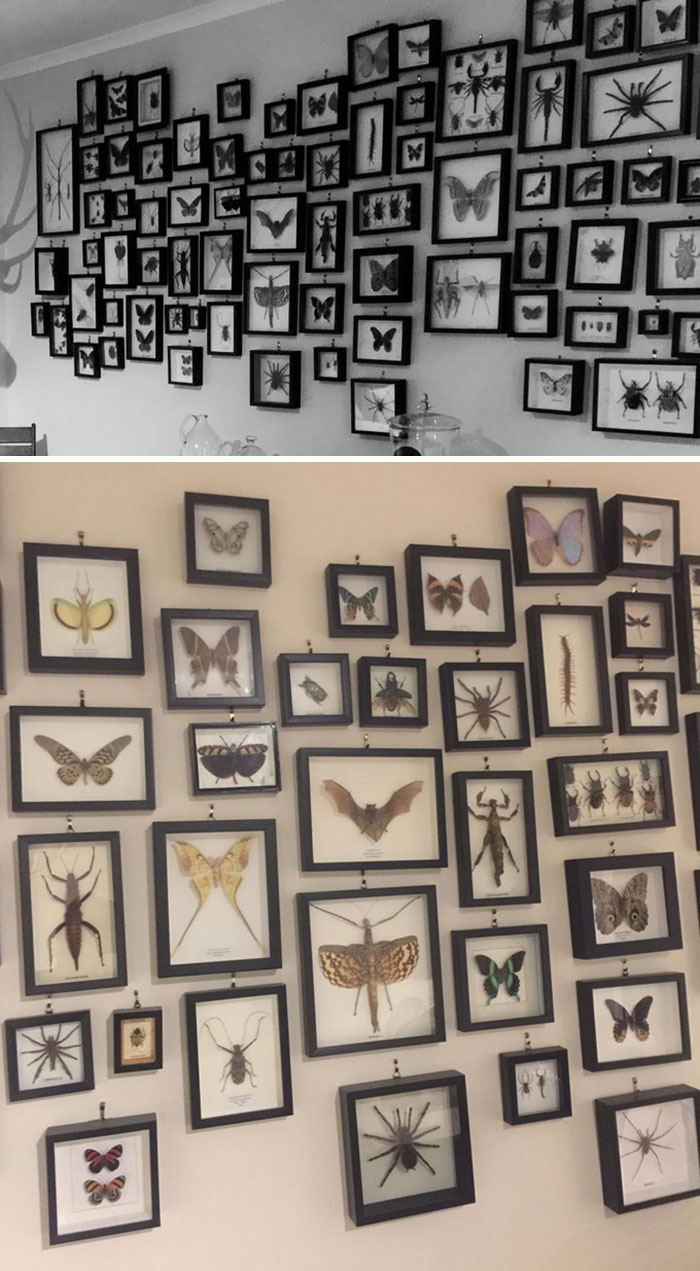 #34 My Granddad's Tool Collection In His Shed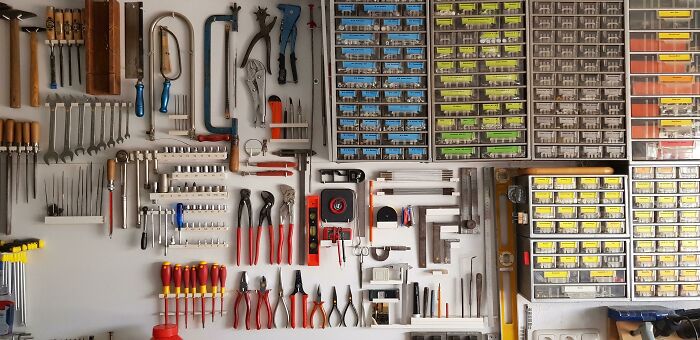 #35 I Collect Food Shaped Erasers