Christmas is the most awaited time of the year when families meet, buy presents, eat dinner together and cherish the memories created in a year. It is the time that brings your close to the family members and friends that you might have not spoken to for months. In all the fun and happiness, you tend to forget about all your worries and live in the moment.
Well, children don't have any stress, but Christmas surely is a stressful time for the parents. It becomes their responsibility to maintain traditions, play games, keep children entertained, fulfil their silly demands, and narrate stories of Santa Claus and Elves. It sounds fun and existing to those who have not yet experienced parenthood but ask those who have to deal with the struggle.
It surely is a good time to bond with children, but truly it is a tough job to manage. If you are a parent or have children at home, you might relate to these tests shared by experienced people on Twitter.
These tweets reflect the challenges and the fun behind them. You night relate to a few and laugh at most of them, but you are truly in for a treat. The holiday season is meant for having fun. So, what are you waiting for? Scroll down to check out these hilarious tweets about the Christmas holidays, and parenthood challenges.
1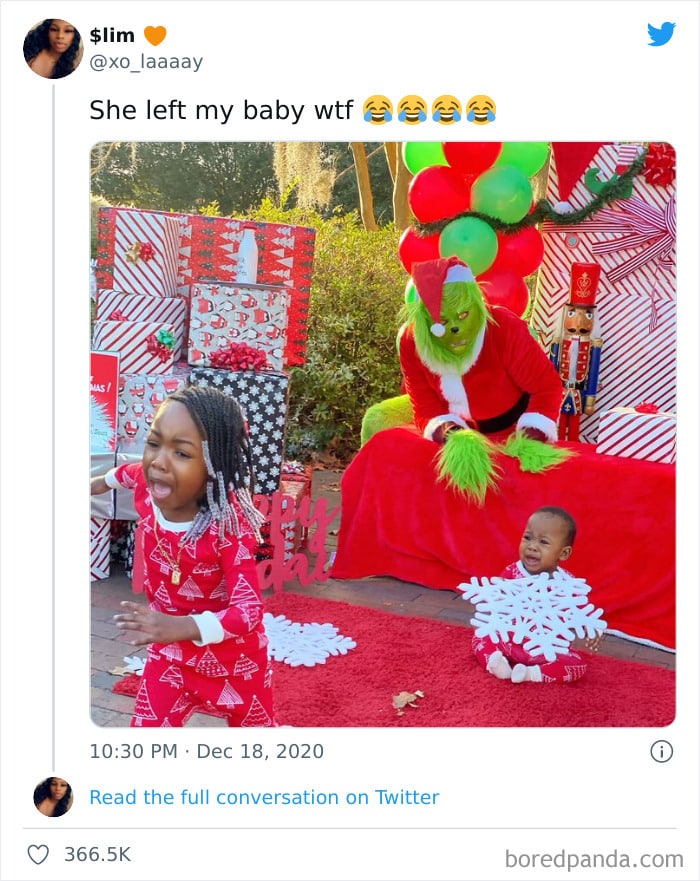 2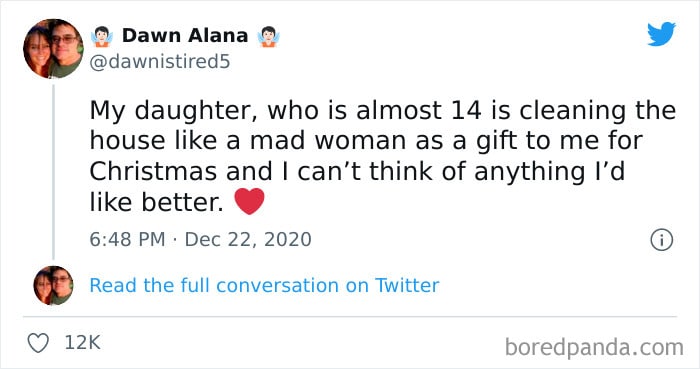 3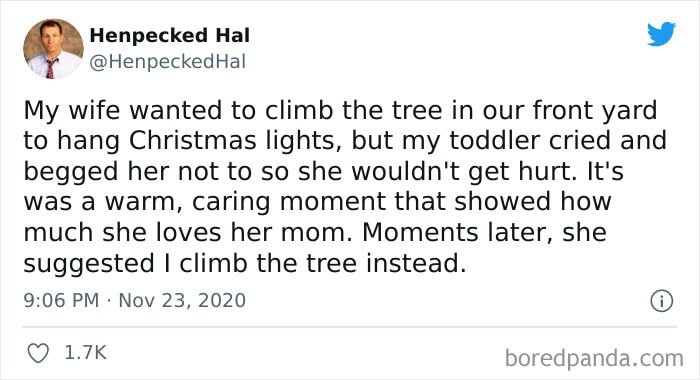 4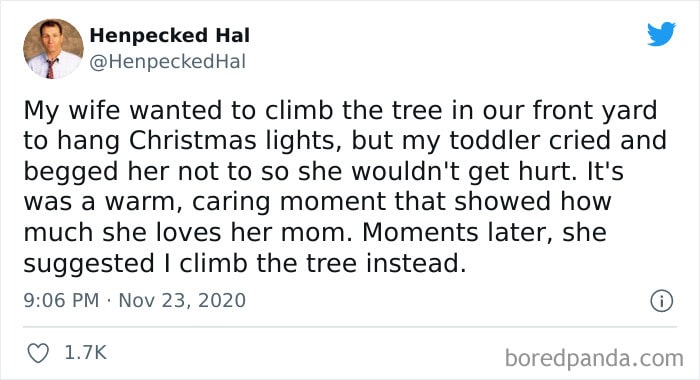 5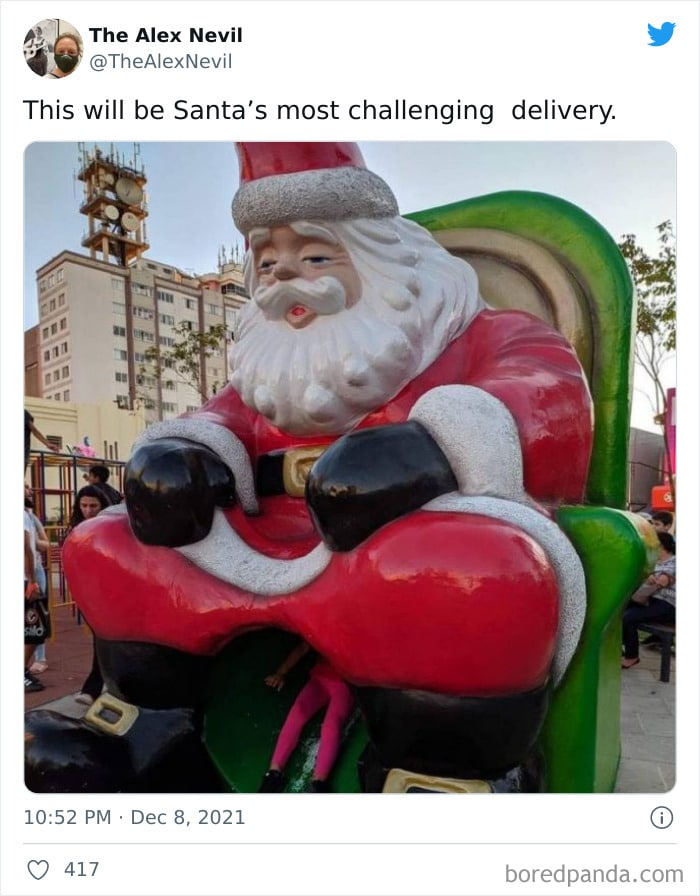 6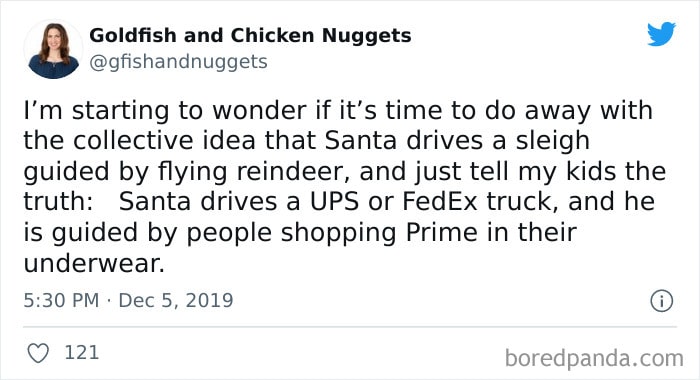 7

8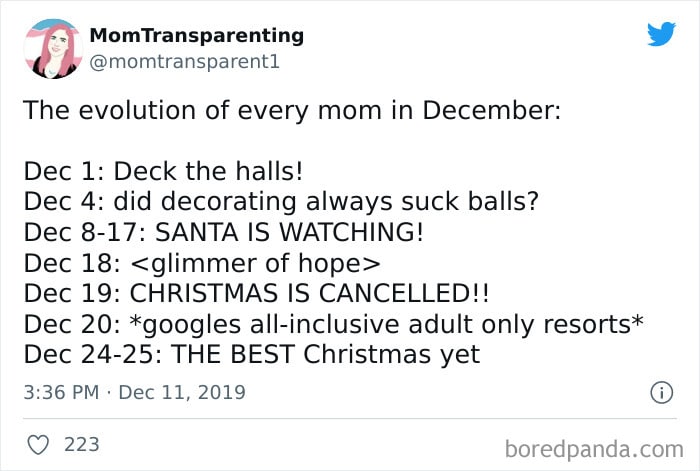 9
10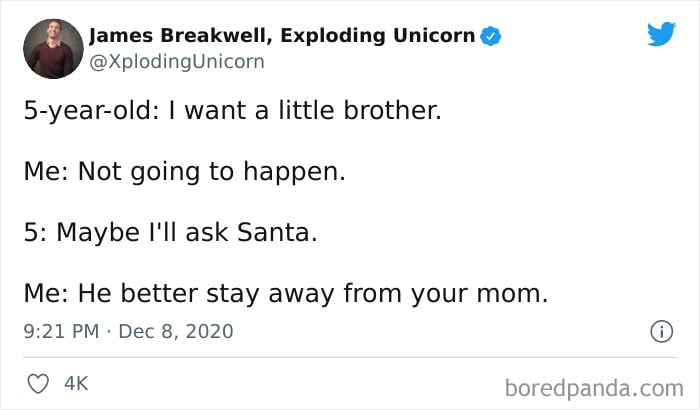 11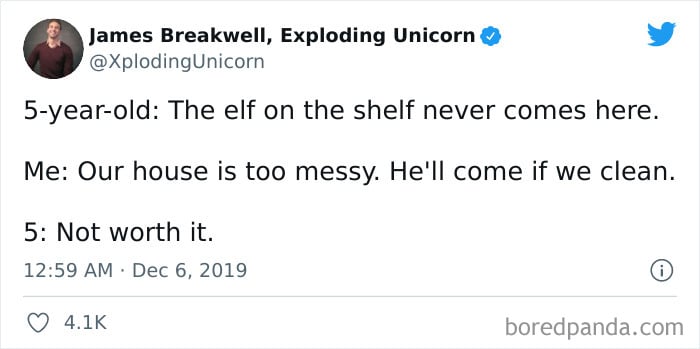 12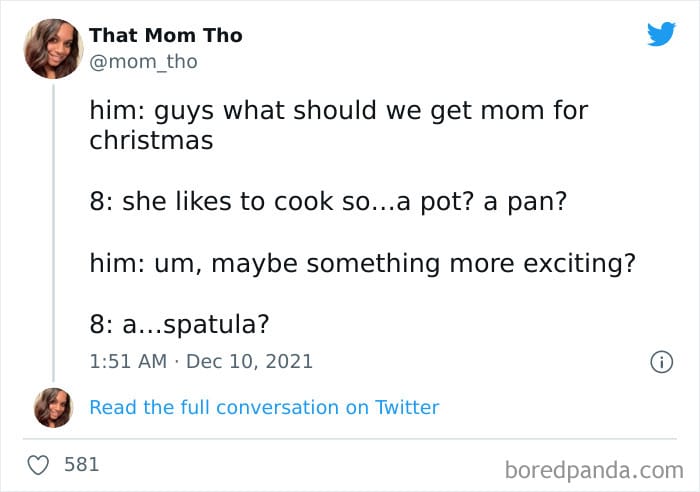 13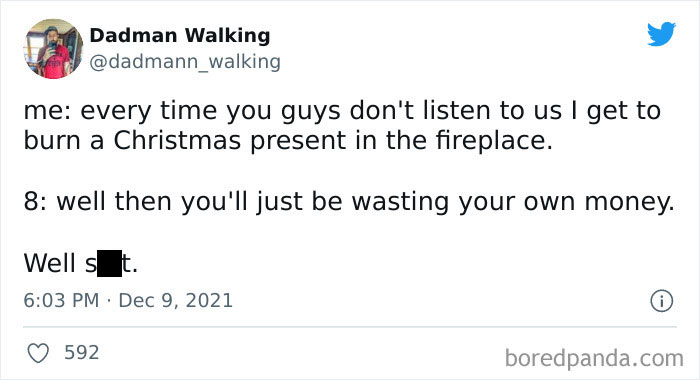 14
15

16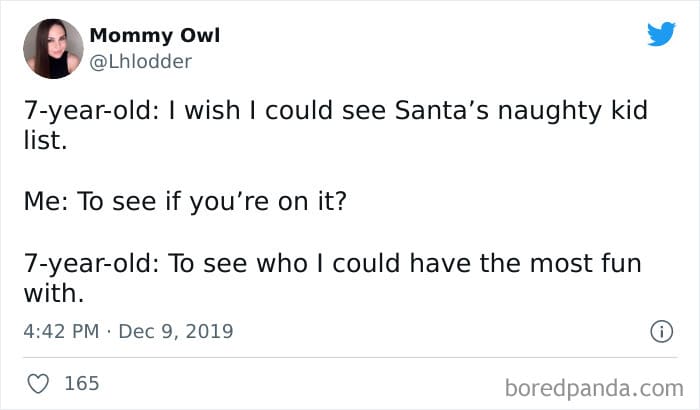 17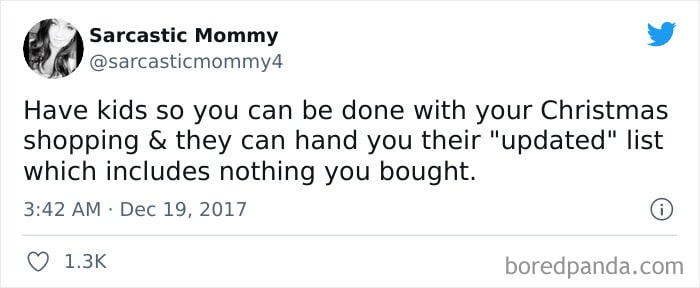 18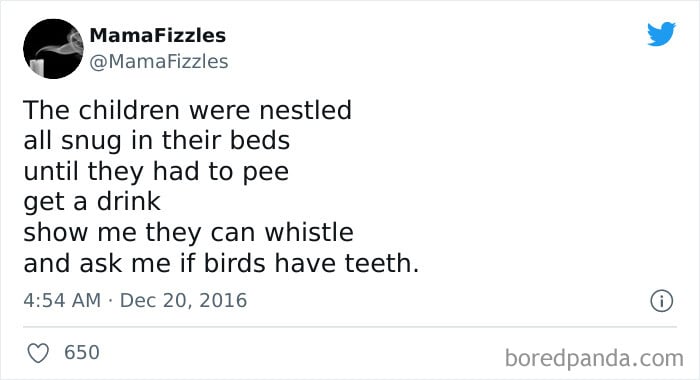 19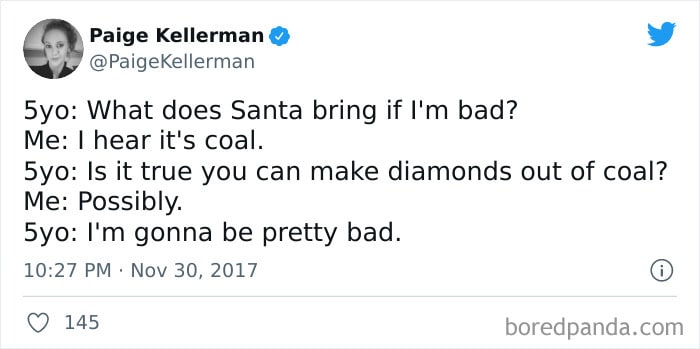 20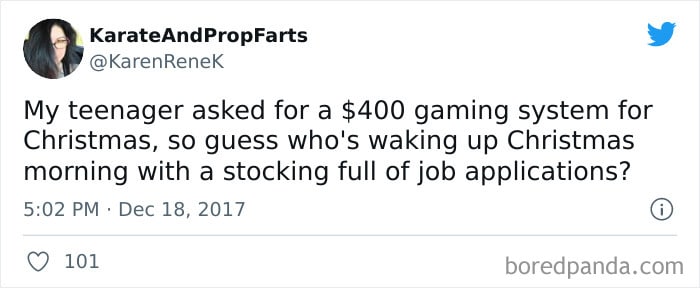 Did you find any of these tweets relatable? What it is like to be a parent and manage a child with so many expectations? Do tell us what you think about these tweets, and also if you have any fun experiences to share, please drop them in the comment section for our audience to read.