Everyone who has long hair desires to cut them short. While some people gather the courage to chop their hair, others can't say goodbye to their long hair. 
But the best people are those who cut down their long hair and donate it to make wigs for those in need. These people cut their hair without thinking about their profit and this what makes them even more special. Awww!
Scroll down and see the pictures of these superheroes who don't wear capes and are spreading smiles. 
Jaws Fell In The Salon When She Went Short Chopping Off Her Luscious Healthy Long Hair. But For A Good Cause, She Wanted To Donate It For People Who Need It More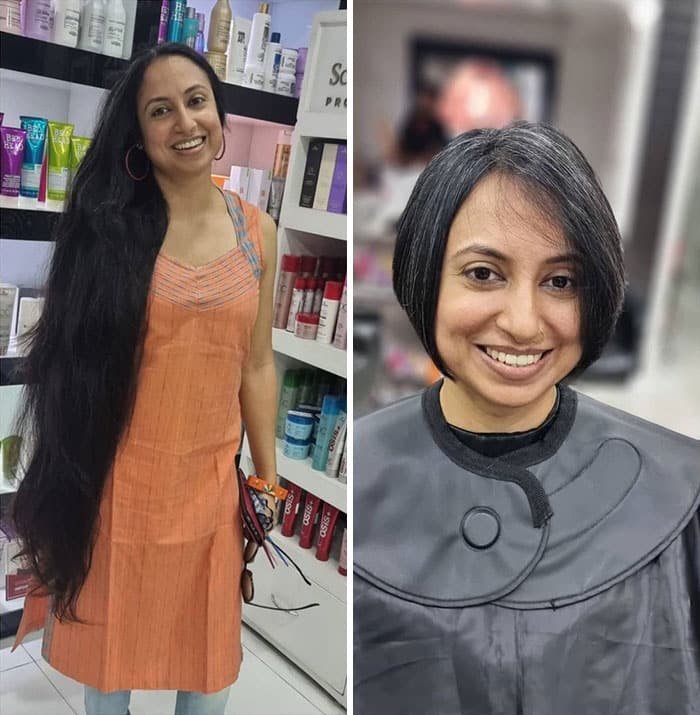 This Little 2-Year-Old Boy Is Donating His Curly Locks To The Little Princess Trust Because He Knows Other Children Need It More Than Him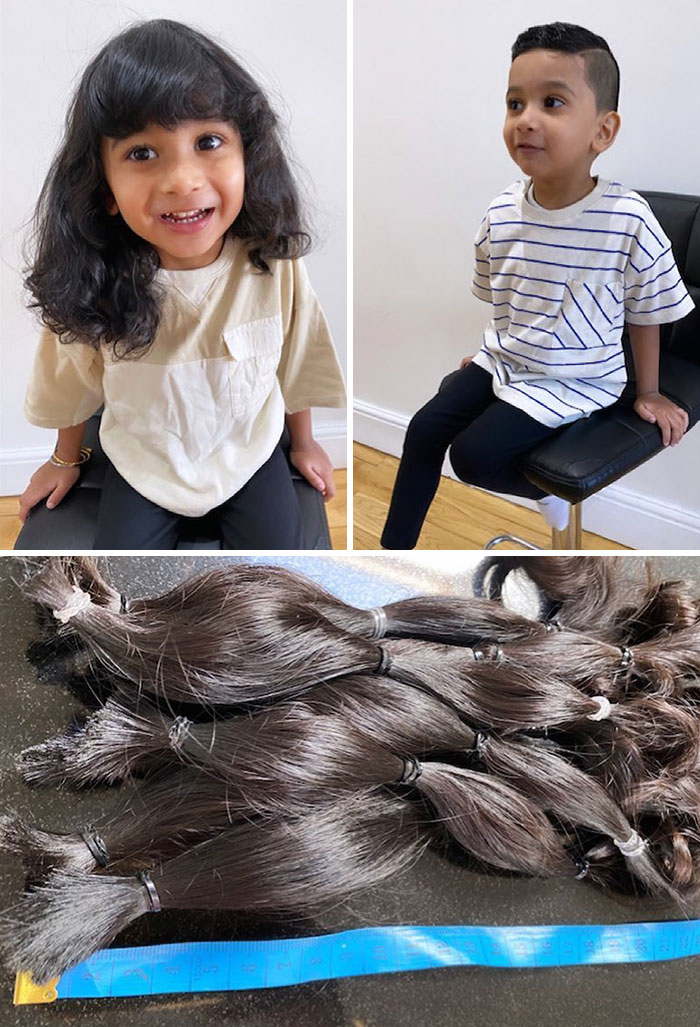 I've Been Growing Out My Hair For 3 Years After I First Heard You Can Give Them To A Charity That Makes Wigs For Children With Cancer
'
Today was the day to cut them all off, send them in, and start over again. Hopefully, I can make as many kids as possible happy with a new set of hair.
Spent Over 2 Years Growing My Hair. Donated It In 13 Inch Locks In My Daughter's Name. Feels Good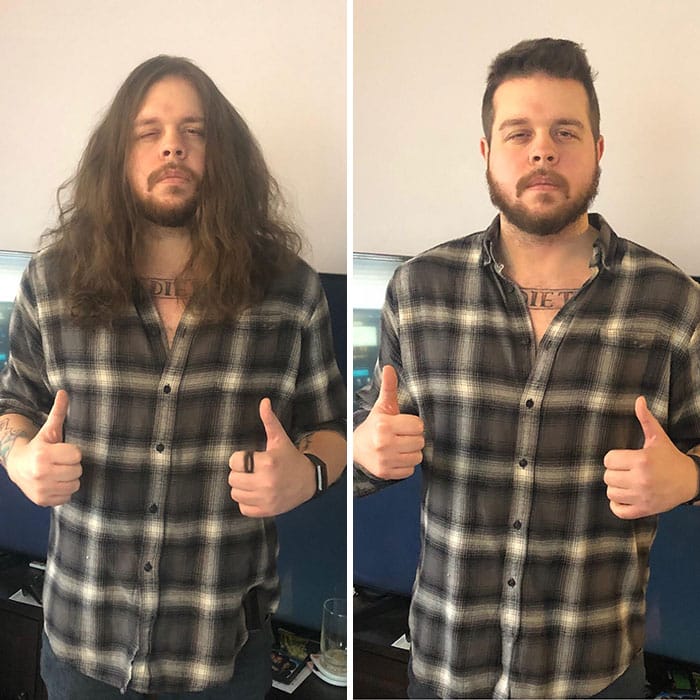 My 8-Year-Old Daughter Has Been Growing Her Hair For Nearly 2 Years To Donate It To A Charity That Makes Wigs For Cancer Kids That Can't Afford Them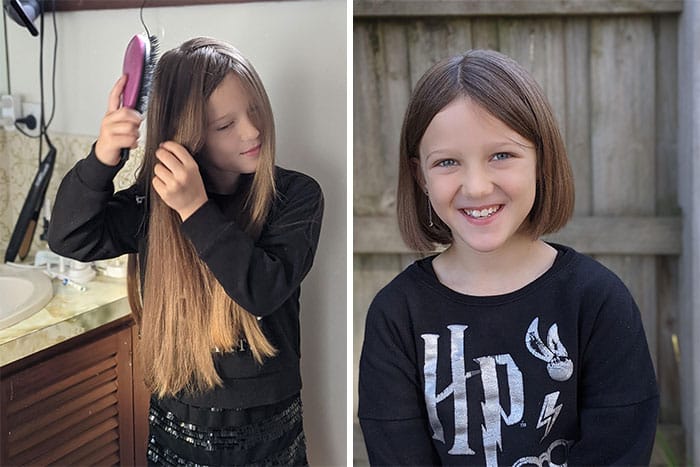 Had A Pixie Cut, Grew Out My Hair For 7 Years To Get To About 20 Something Inches. Stepmom Passed Of Cancer And I Cut It All Off To Donate In Her Memory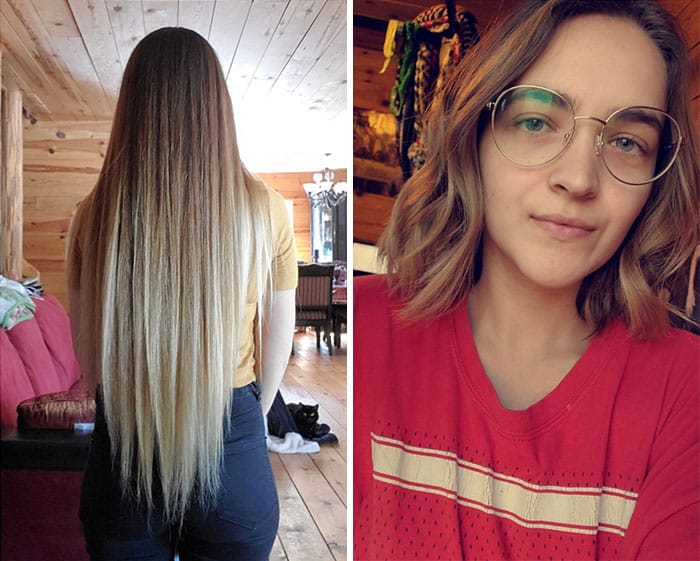 I'm So Happy Today That I Donated My Hair To Cancer Patients. One More Memorable Moment Added In My Life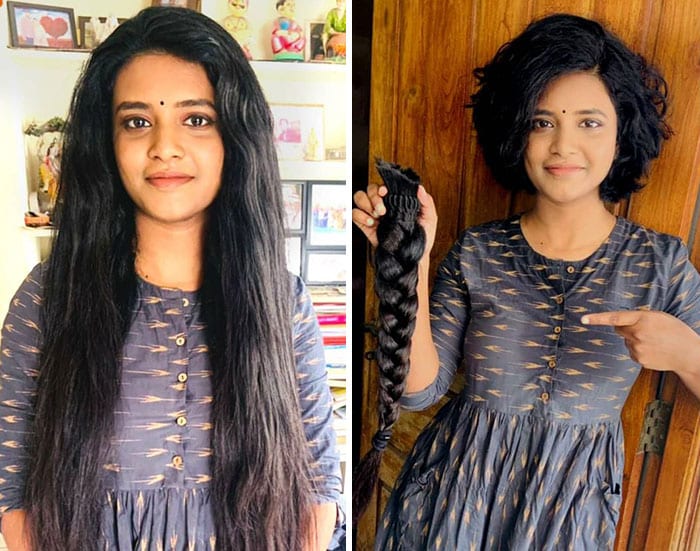 Today I Proudly Watched My 19 Year Old Son Cut Off His Hair For Those Who Have Lost Theirs From Cancer
It took 2.5 years to grow the 32cm plaits. He is very unassuming, didn't tell anyone why he was waiting so long to do it… His quiet way of making a difference. Proud mummy moment.
Giving Something For A Donation Is Not Plainly About Giving, And The Happiness Behind It But Is All About Making A Difference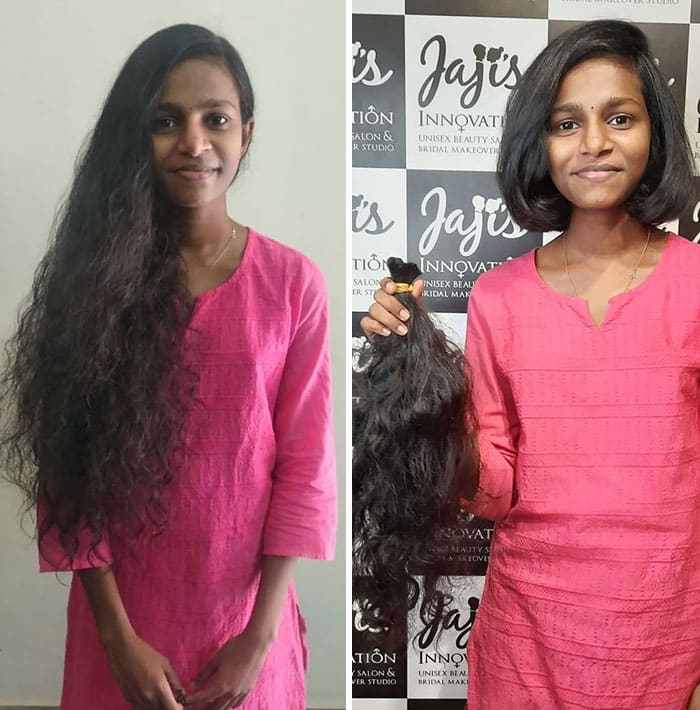 Donated My Hair Today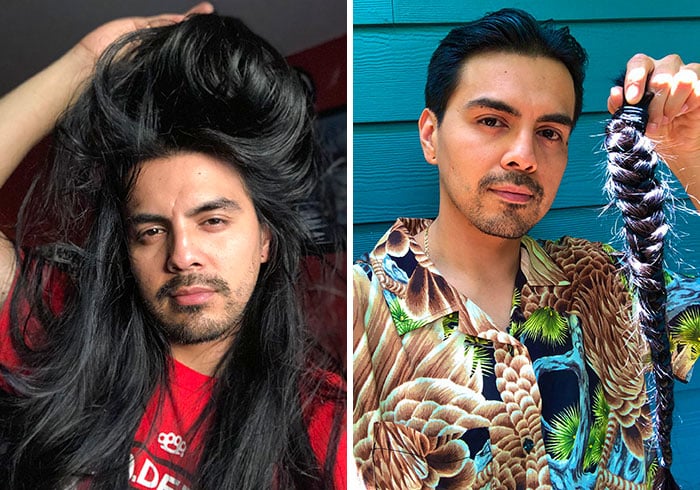 First Photo Was Taken A Few Months Ago And The Second One Is After I Cut It All Off. I Cut And Donated 17 Inches To Wigs For Kids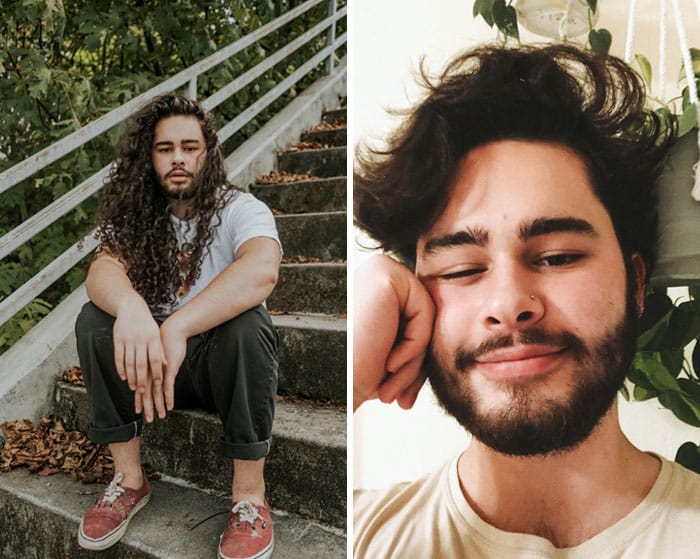 Did The Thing! 28 Inches Going To Angel Hair For Kids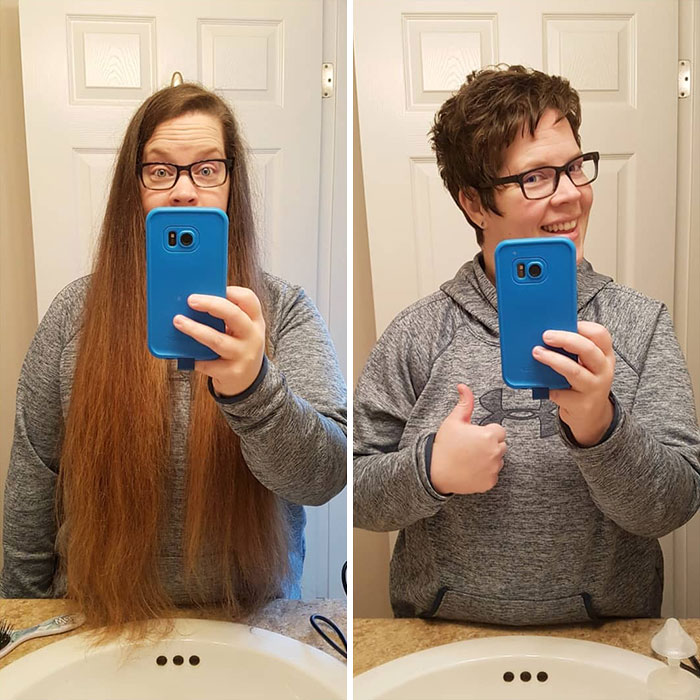 Before And After Photos From Donating My Hair To Angel Hair For Kids, Where They Make Wigs For Kids Battling Cancer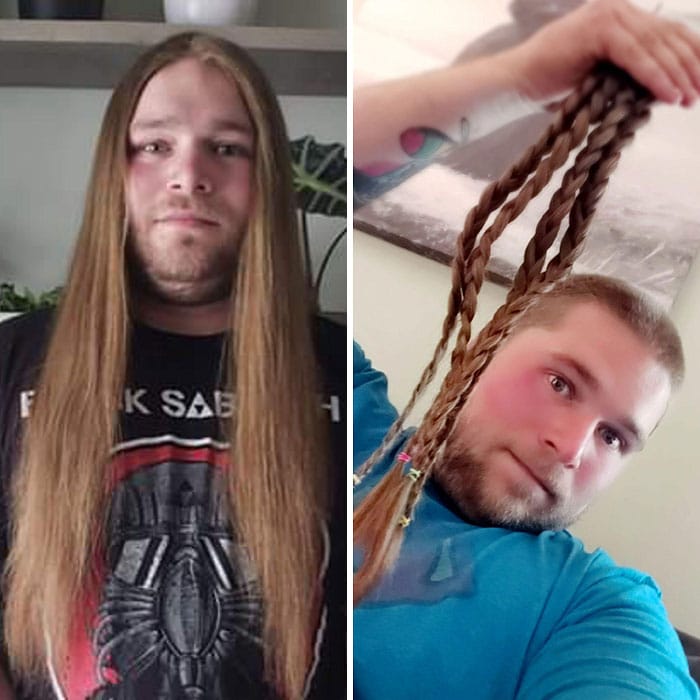 She Went For The Buzz And It Looks Amazing. From Long To Shaved Hair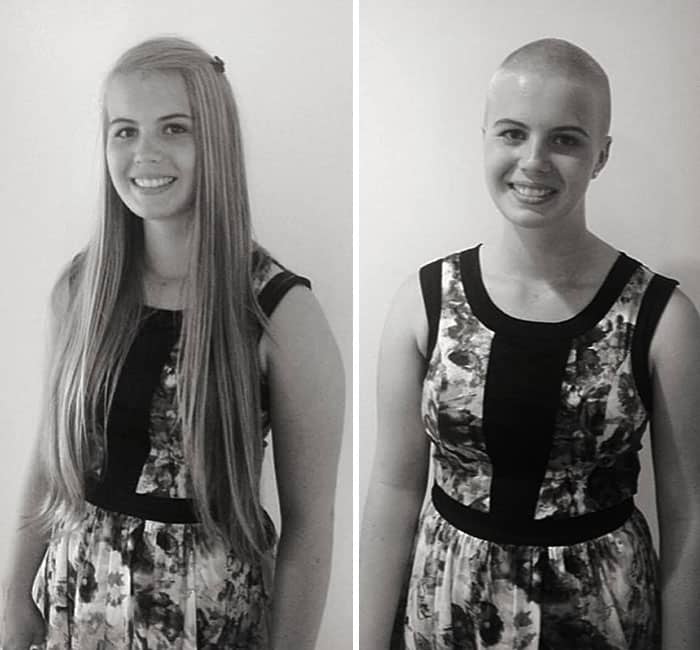 My Daughter Donating Her 12" Of Hair She's Grown For Wigs For Kids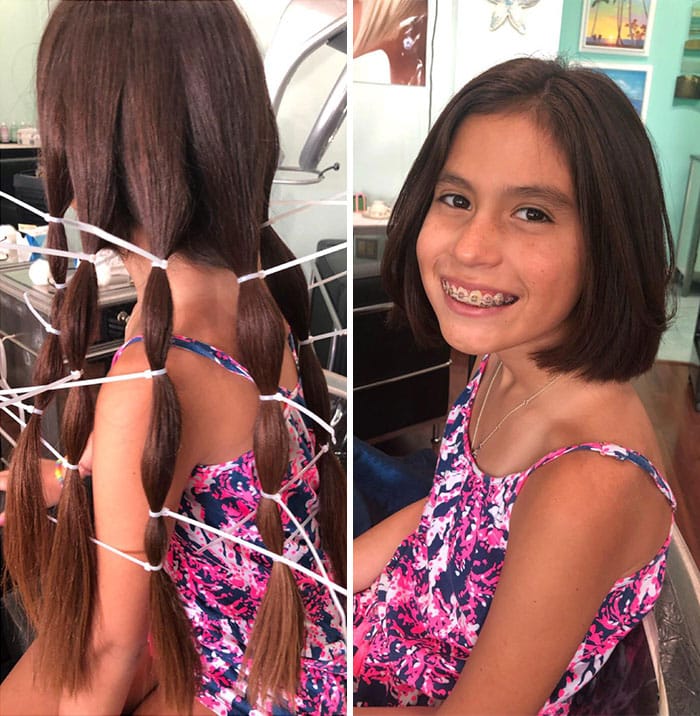 After Nearly 5 Years, I Cut To Donate. It Basically Stopped Growing The Last 8 Months, In Classic 2020 Fashion So Figured It's Time. I'll Miss You, Flo-Bro's. See You In 5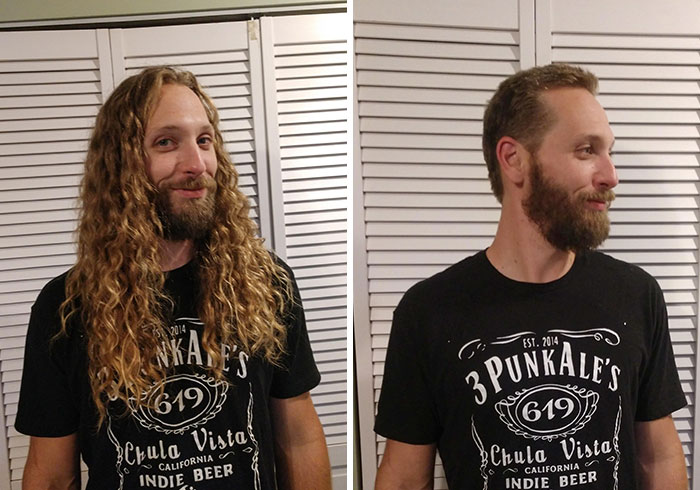 I've Had Long Hair Most Of My Life. Today, I Donate 14 Inches Off My Hair To Locks Of Love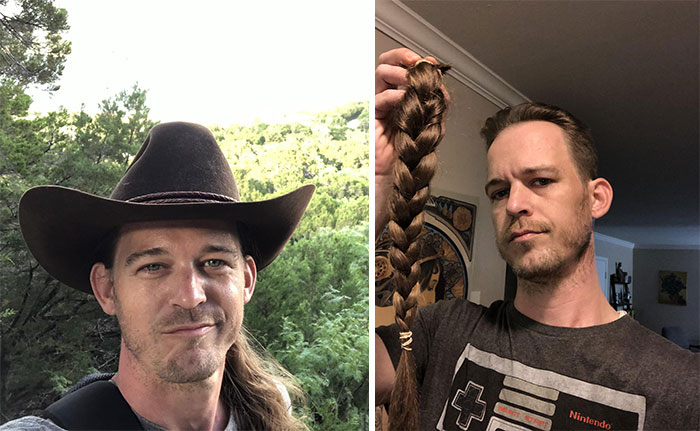 Before And After Donating 28"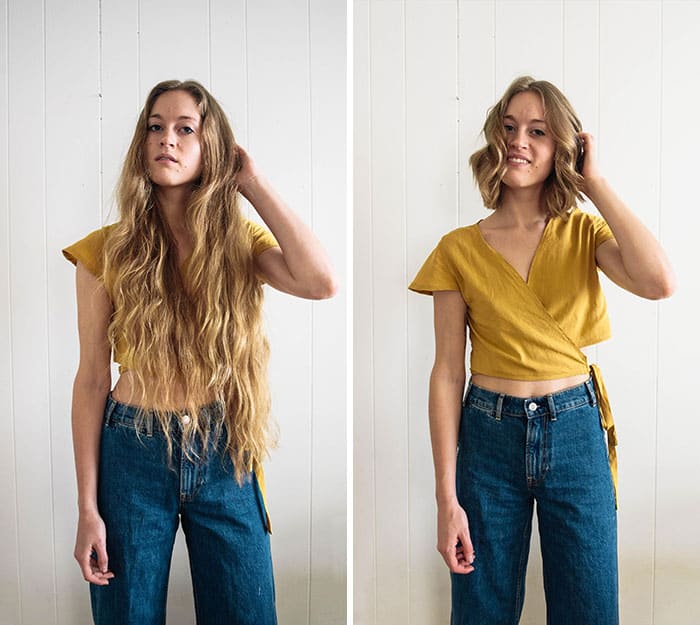 The Most Beautiful Person Is A Person With Kind Heart And Loving Soul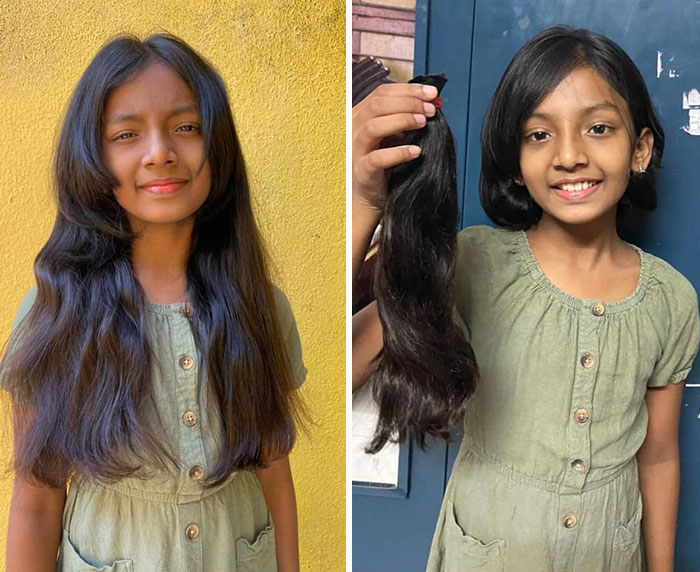 Legendary Drunk Guy Cuts Off His Hair For Charity