Have you ever dreamt about staying underwater?  Well, you can now live your dream. Now you have the opportunity to sleep with fishes in the underwater hotel residence at the Conrad Maldives Rangali Island.
This two-story villa has been set 16 feet deep into the Indian Ocean. The hotel residency has been named "Muraka" which refers to "coral" in Dhivehi, the local language of Maldives. This luxurious hotel is all that you need if you want to live underwater.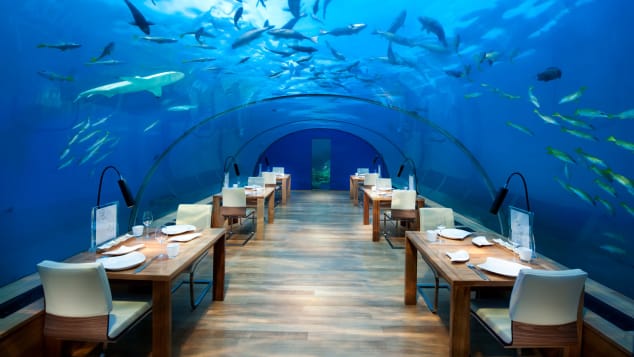 Muraka has taken luxury travel to a whole new level with a bar, a private gym, an infinity pool, a bathtub facing the ocean, butler's quarter, underwater bedroom with the scenic ocean view apart from typical hotel room components including bed and shower.
The topmost floor is equipped with a relaxation deck which can be used for spending some time in the sun. The stay will cost you around $50,000 per night and the hotel is accessible for a four nights stay amounting to a package of $200,000 which includes a personal chef and use of private boat as well.
What else? The members using this package also get a Hilton Diamond status as a bonus. This luxury underwater hotel residency is not the first venture. This property also houses Ithaa, a five star underwater restaurant.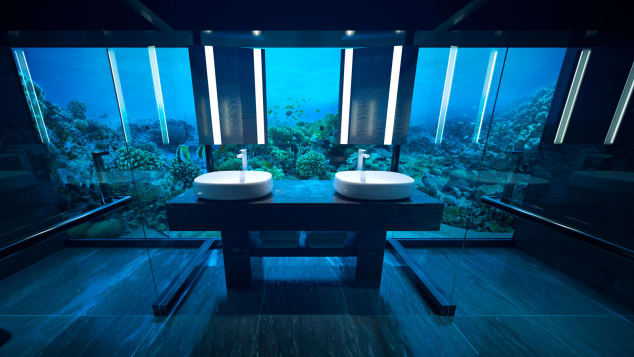 The Muraka is well connected with the other parts of the resort as well. You can use jetty if you want to go to Ithaa and explore other non-aquatic life forms. Moreover, the hotel residency is built with keeping the protection of the environment as a prior concern. Everything was transported to Maldives using a special ship from Singapore where it was actually constructed.
After lowering the residency into water, everything was carefully nailed into place using concrete pylons to prevent any shifts during high tides or rough waves.
Source: My Joy Online, CNN