As technology and advancements have made their way into the world, it seems like we are slowly forgetting about the art of woodworking. This art is slowly dying and it feels like we can't do anything. 
But the best thing is that a popular subreddit community called Woodworking has made it a point to collect all the popular woodwork. You can scroll down to see some of the best woodworking pictures. 
After 8 Months Of Hard Work, I Can Finally Call It Done! Over 1600 Hrs Of Work Into One Staircase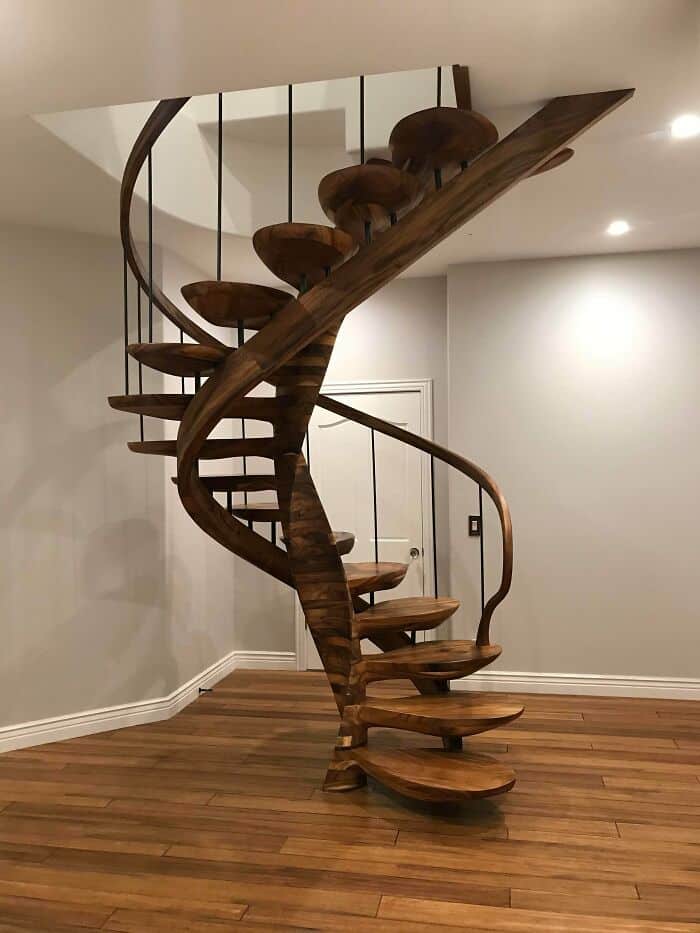 I Just Turned 20 And Have Been Doing Woodwork For About A Year Now. Just Finished This Cherry Desk With Blackened Legs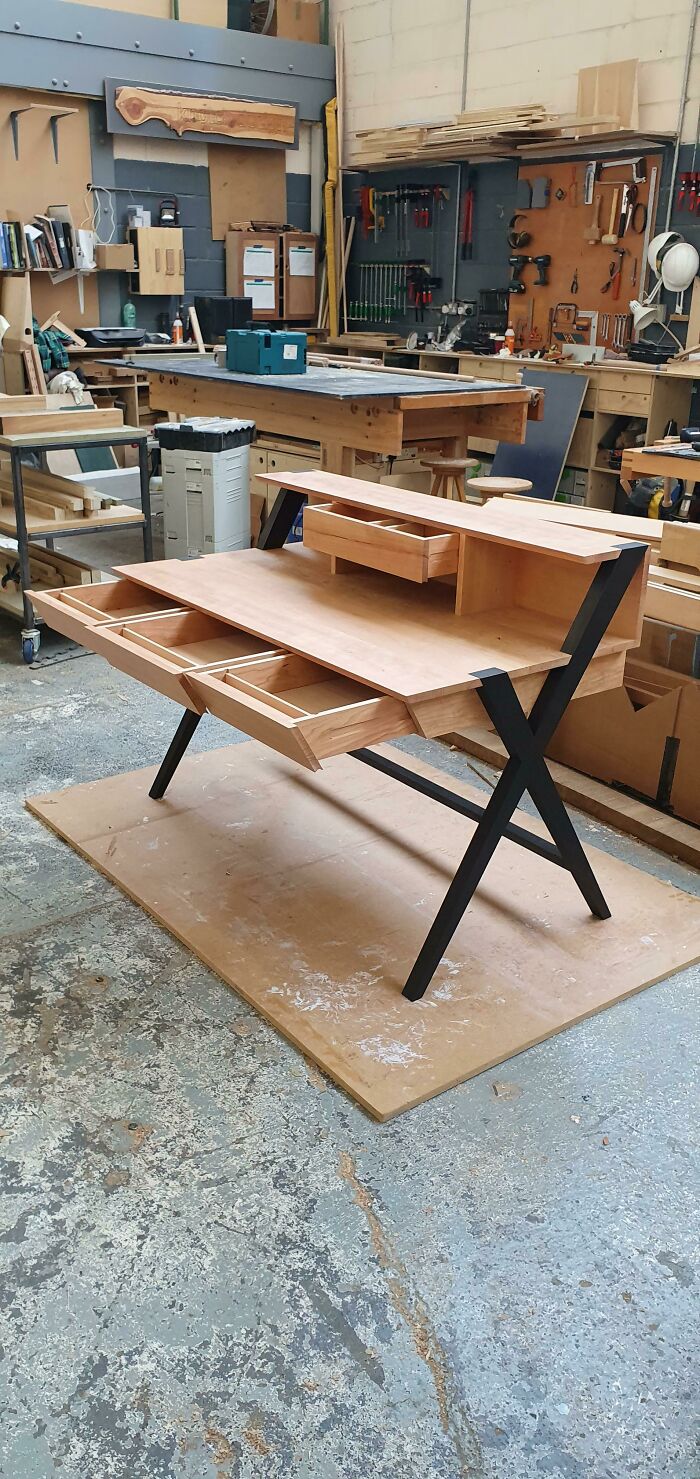 Maiden Voyage Of My First Cedar Strip Canoe! No Kit, No Plans, No Staples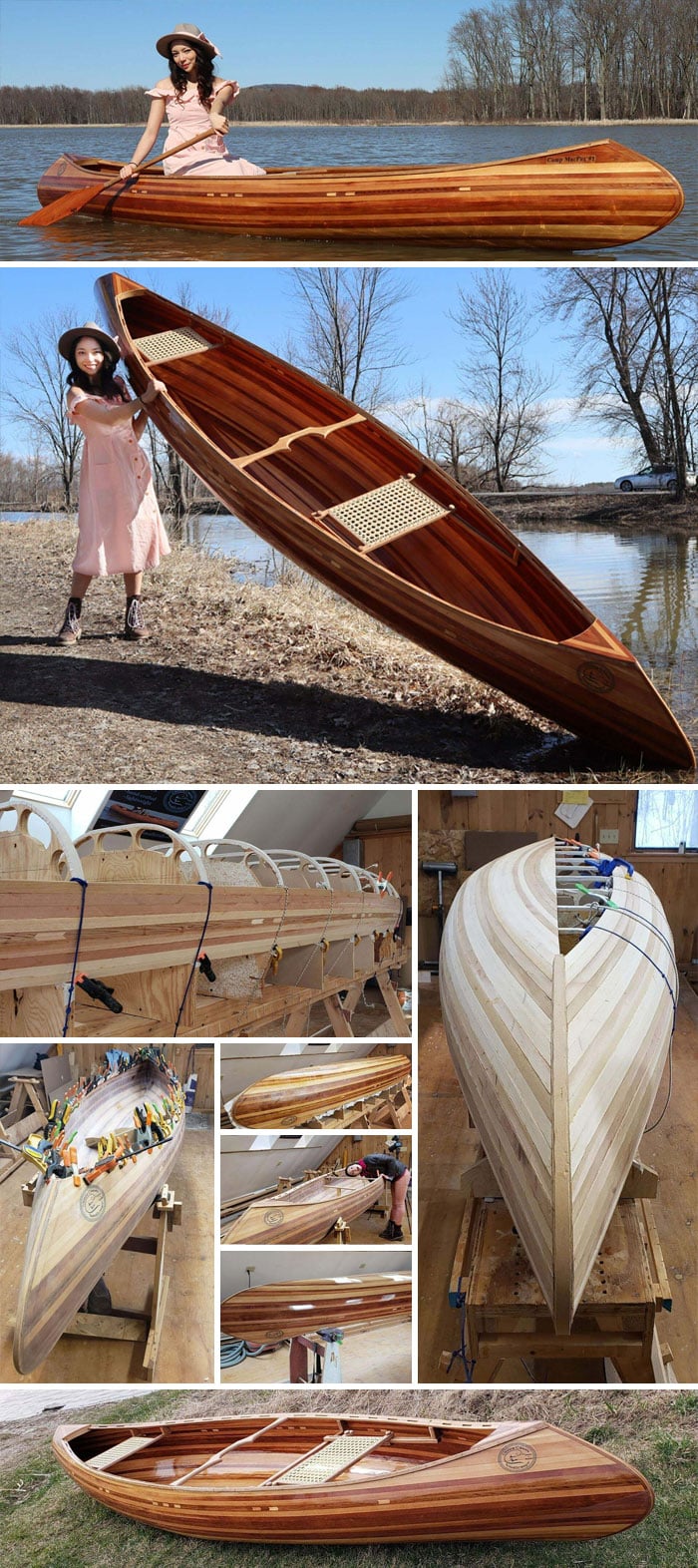 Made This To Replace The Stupid Lazy Susan Cabinet. Yay Or Nay?
Vlad The Builder: Third Project. We Went For The Classic Picture Frame To Work On The 45s On The Mitre Box. He Got To Help Me Set Up The Router Table, But Dad Had To Lend A Hand On That Cut. He Also Tried Out The Brad Nailer And Glue (March 2018)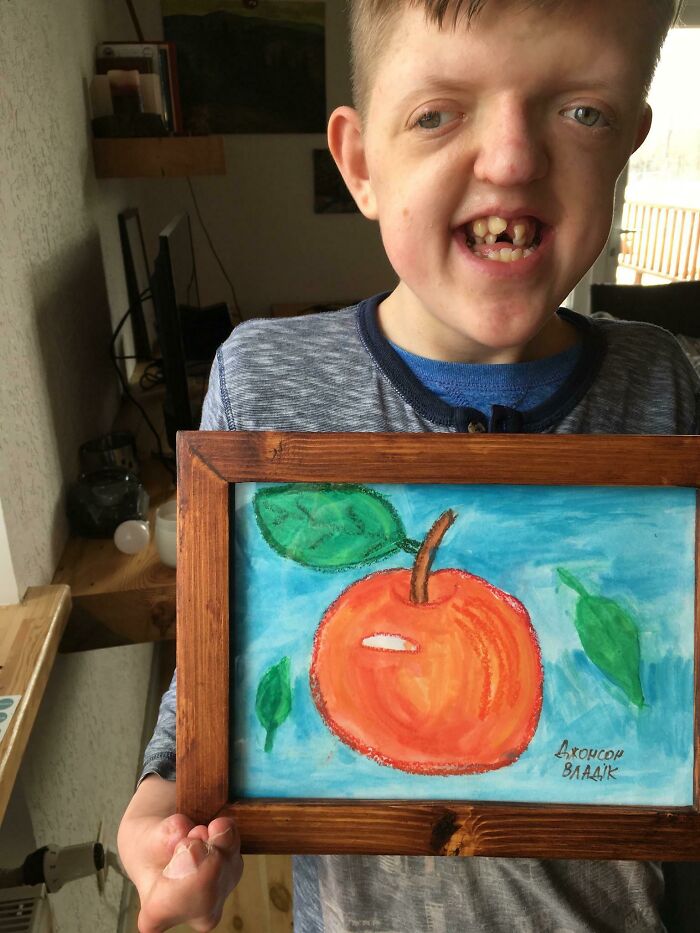 Melting Wood Effect I'm Working On. Still Needs Some Sandpaper Love But Very Pleased With My First Attempt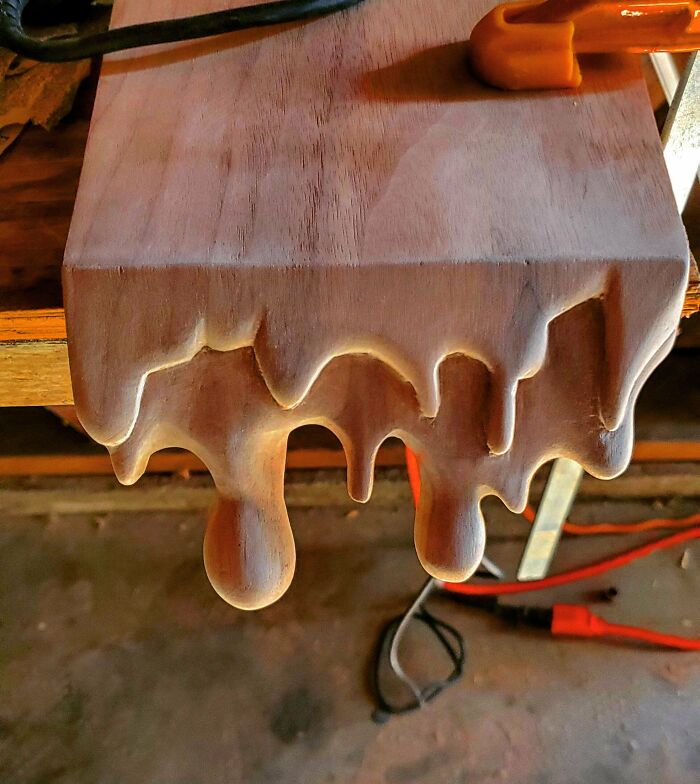 Some Of You Asked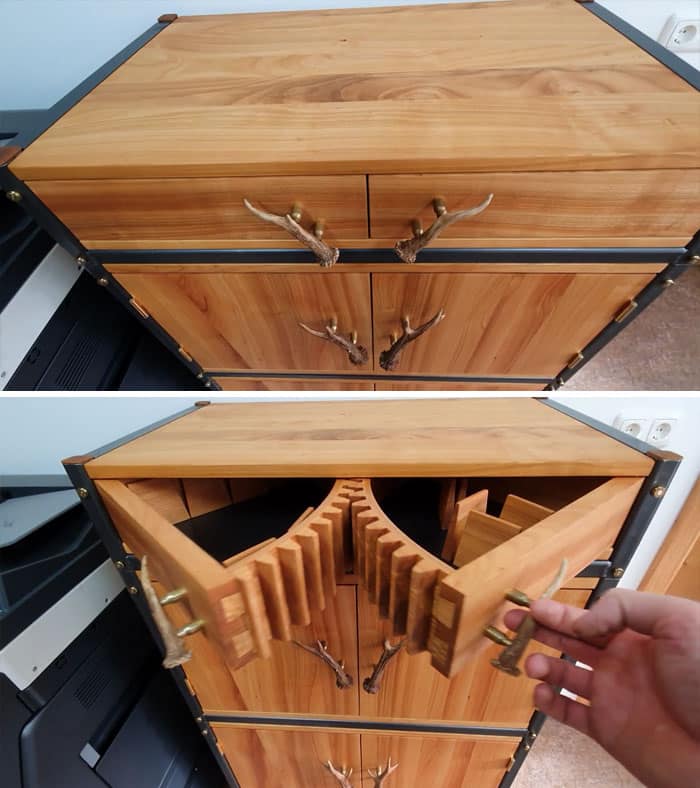 My 14-Year-Old Daughter Made This In Shop Class And I Couldn't Be More Proud!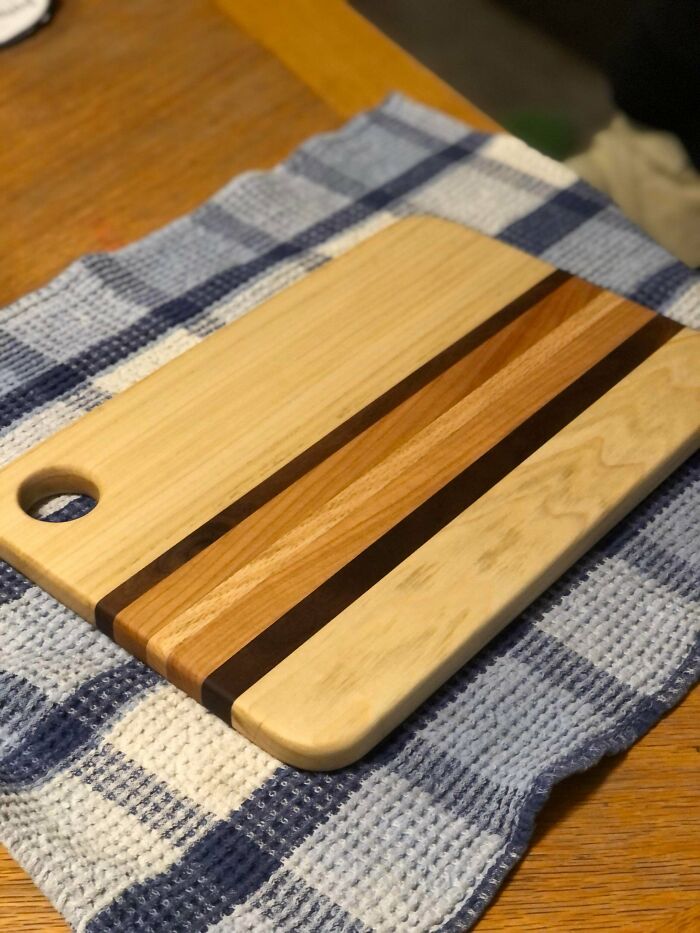 'splitting From The Norm'. A 16-Year Old From A Local School Has Made An Insanely Awesome Piece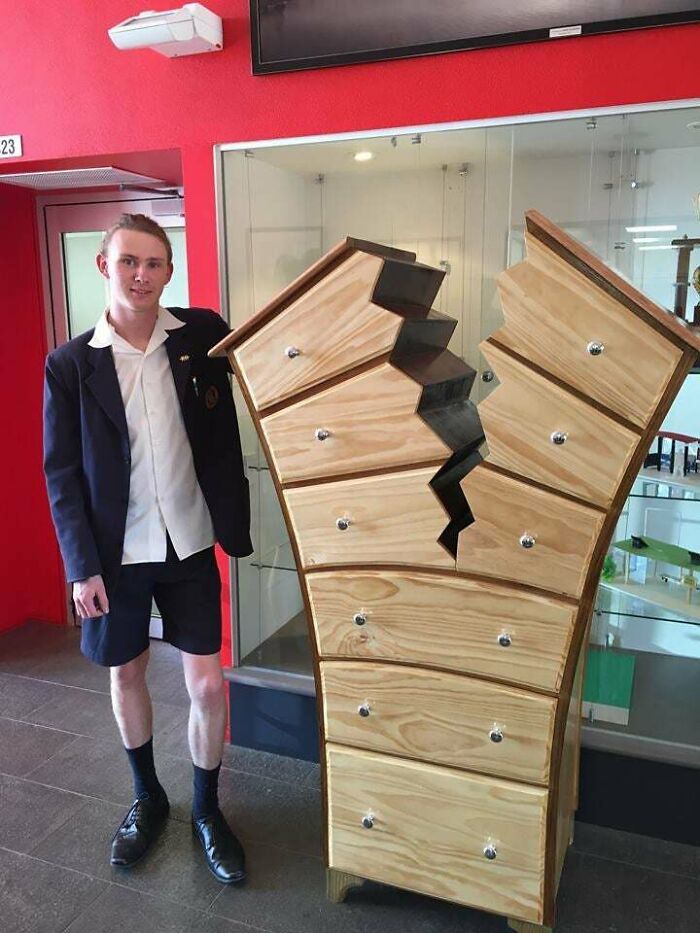 Heard There Was A Plywood Challenge So Here Is My Plywood Rocker For Consideration.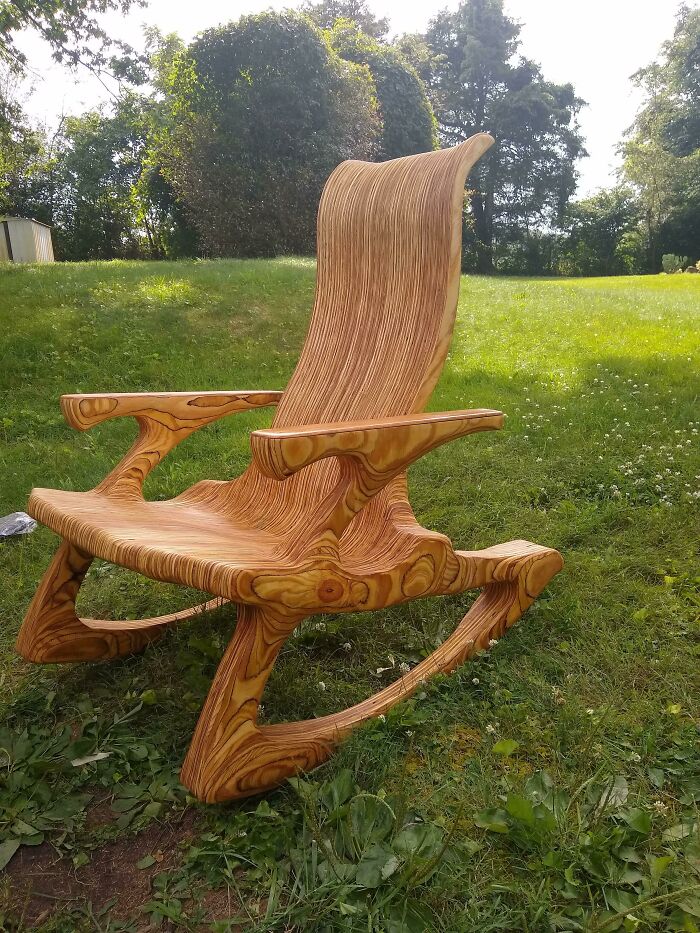 9′ Hollow Wooden Longboard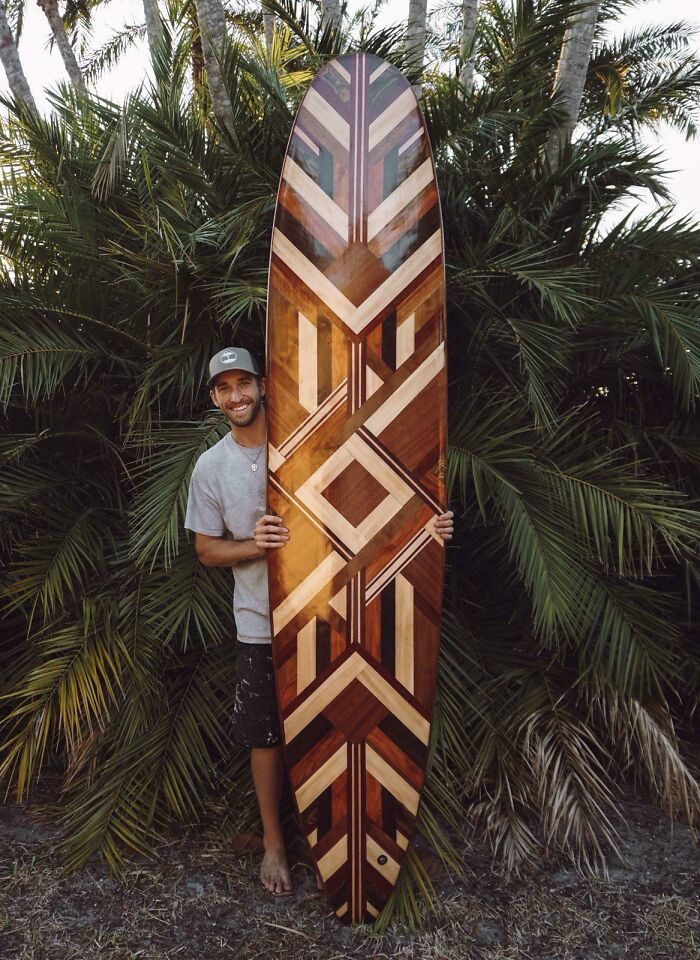 Chessboard With A Twist I Made For My Sister And Her Family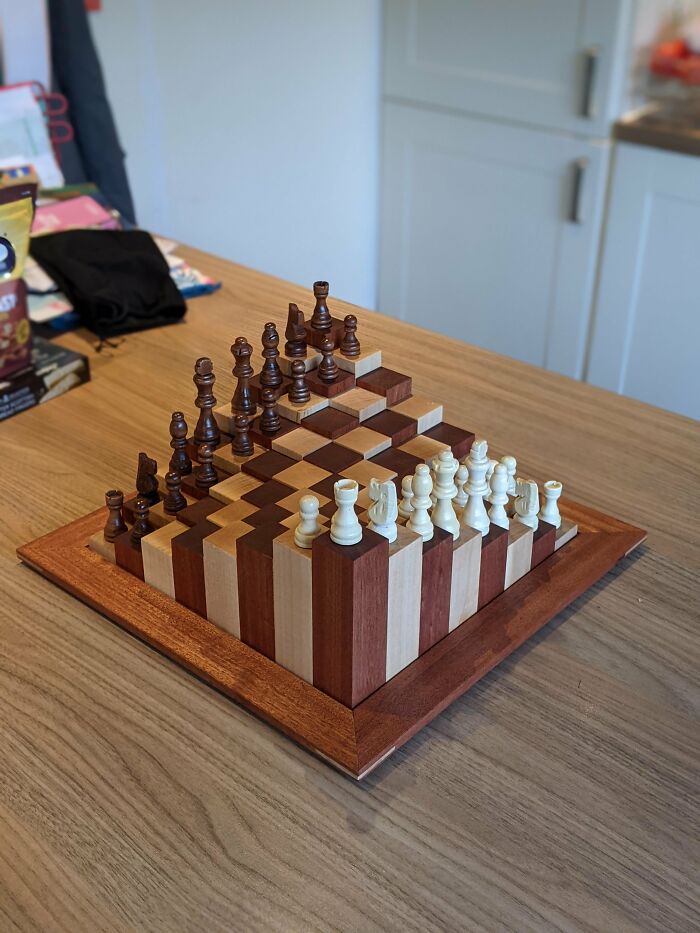 I Keep Seeing All Your Quarantine Projects, So I Thought I Might Share Mine Here Too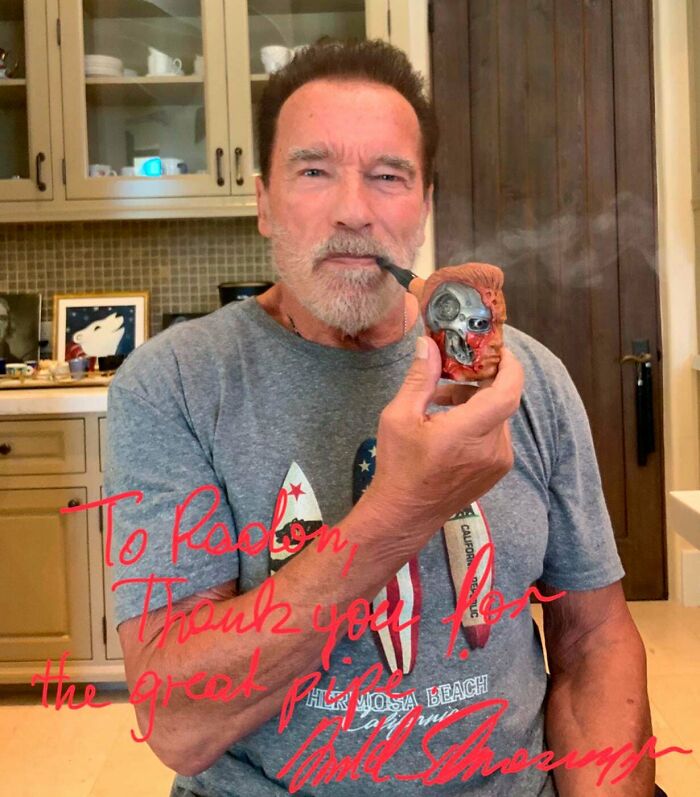 I Carved And Gifted The "Terminator Pipe" To Arnold Birthday And He Sent Me A Photo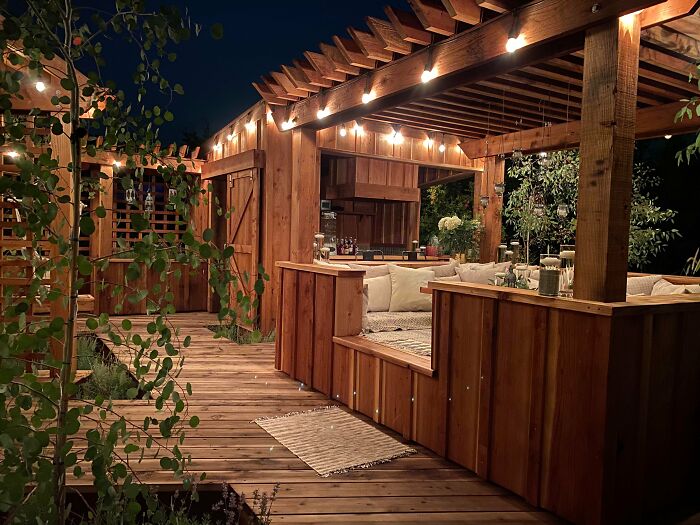 Definitely The Biggest Project I've Ever Done. Solid Oak Through And Through, All Locally Sourced In The Scottish Highlands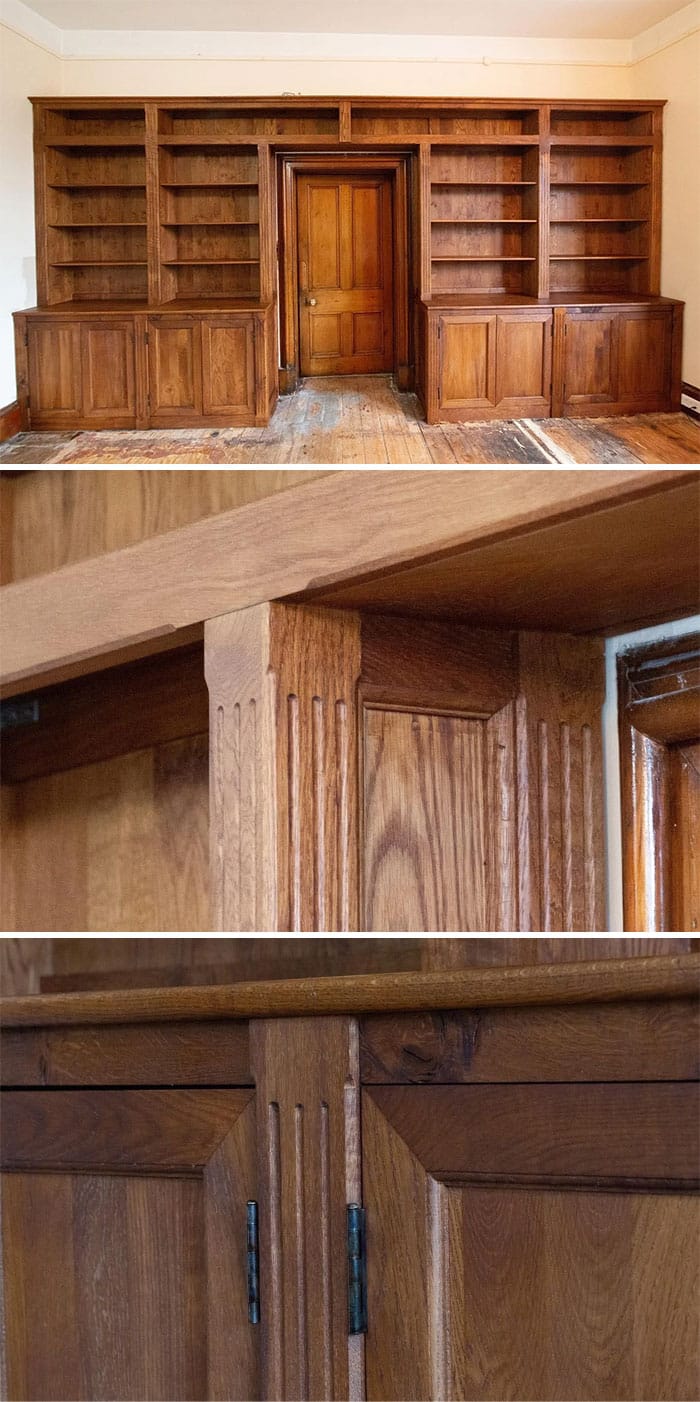 I Made A Squirrel Bar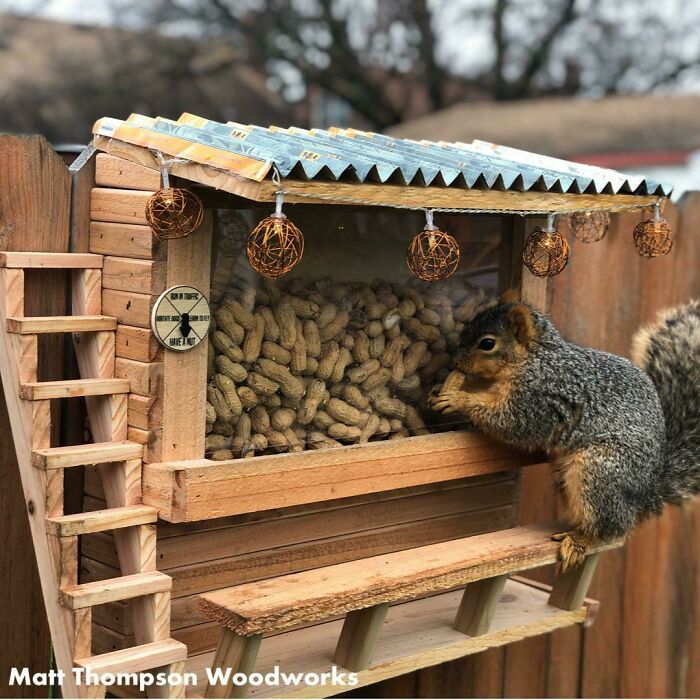 Carved From Salvaged Barn Wood As A Gift For My Friend Who's Pug Recently Passed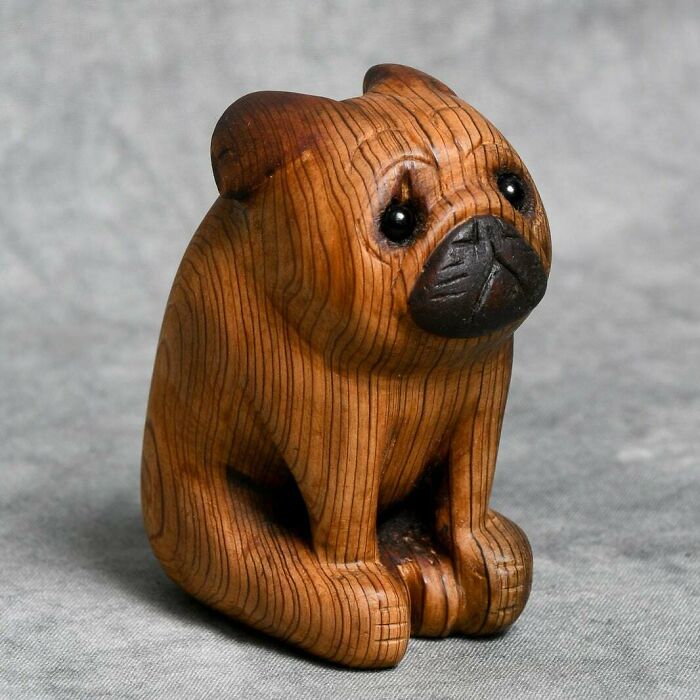 Scrollsaw Project With All Natural Woods (No Stains Or Dyes). Prince John And Hiss From Robin Hood. Oodalally!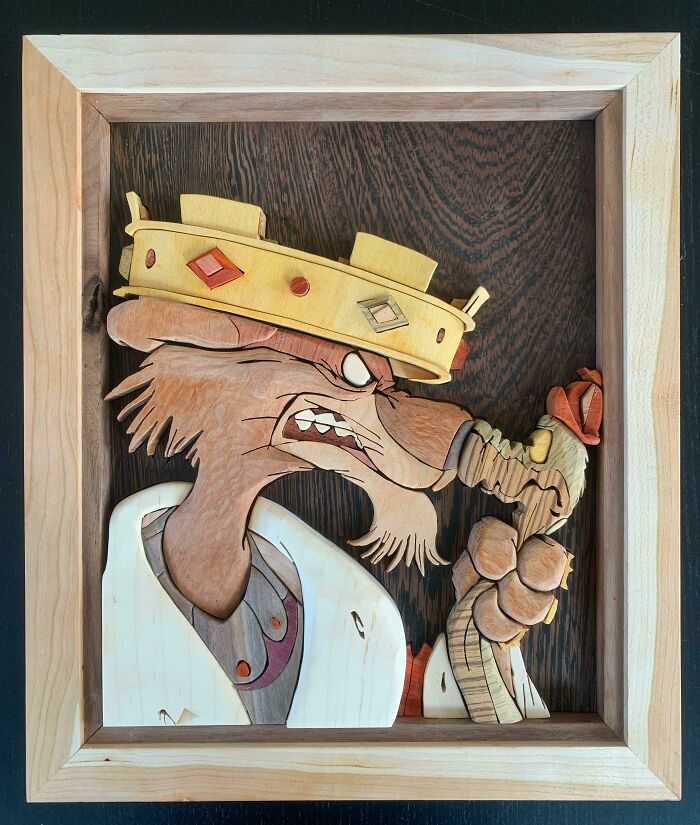 First Try At This Japanese Wizardry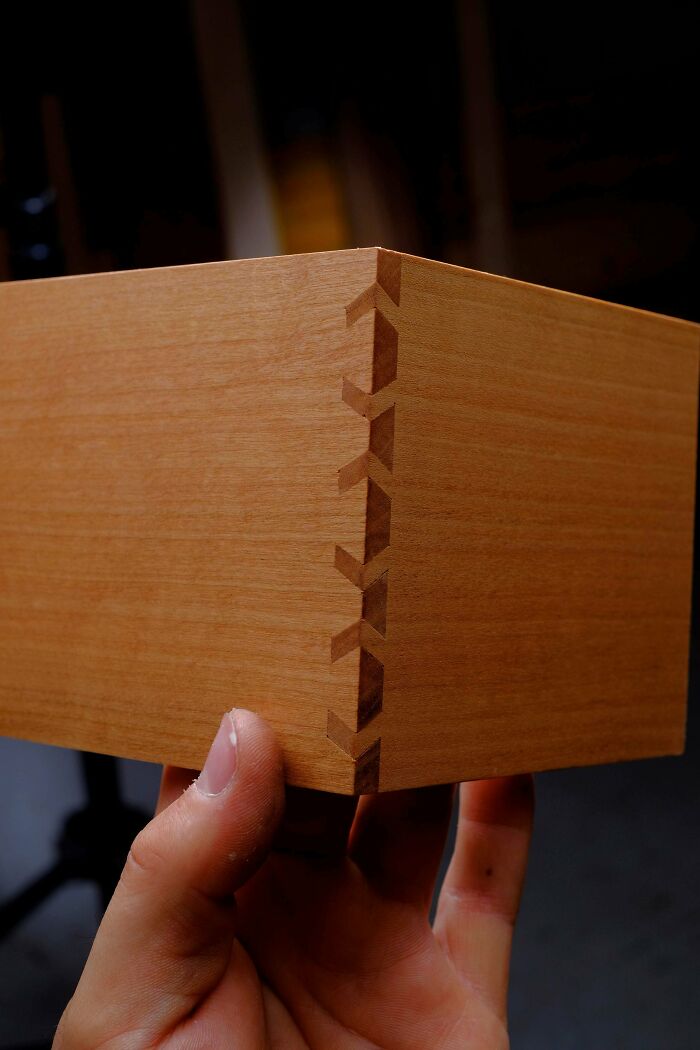 A Bunk Bed I Built For My Daughter's 5th Birthday
Here Is A Prototype Table We Are Making Using The Original Golden Gate Bridge Suspender Ropes And Claro-Walnut Top. Both Are Over 80 Years Old!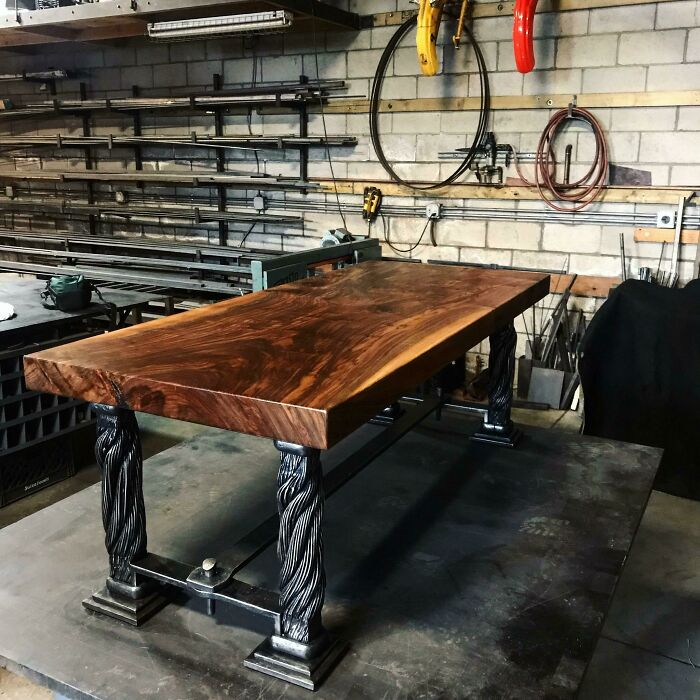 I Carved This Gandalf Pipe Out Of Briar Wood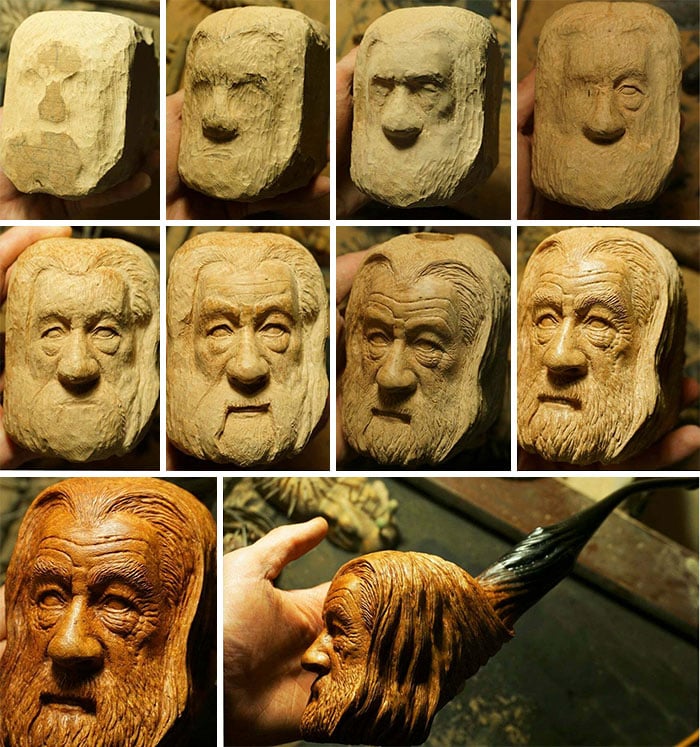 My wife Wanted A Dr. Seuss Themed Nursery So I Built A Dr. Seuss Bookshelf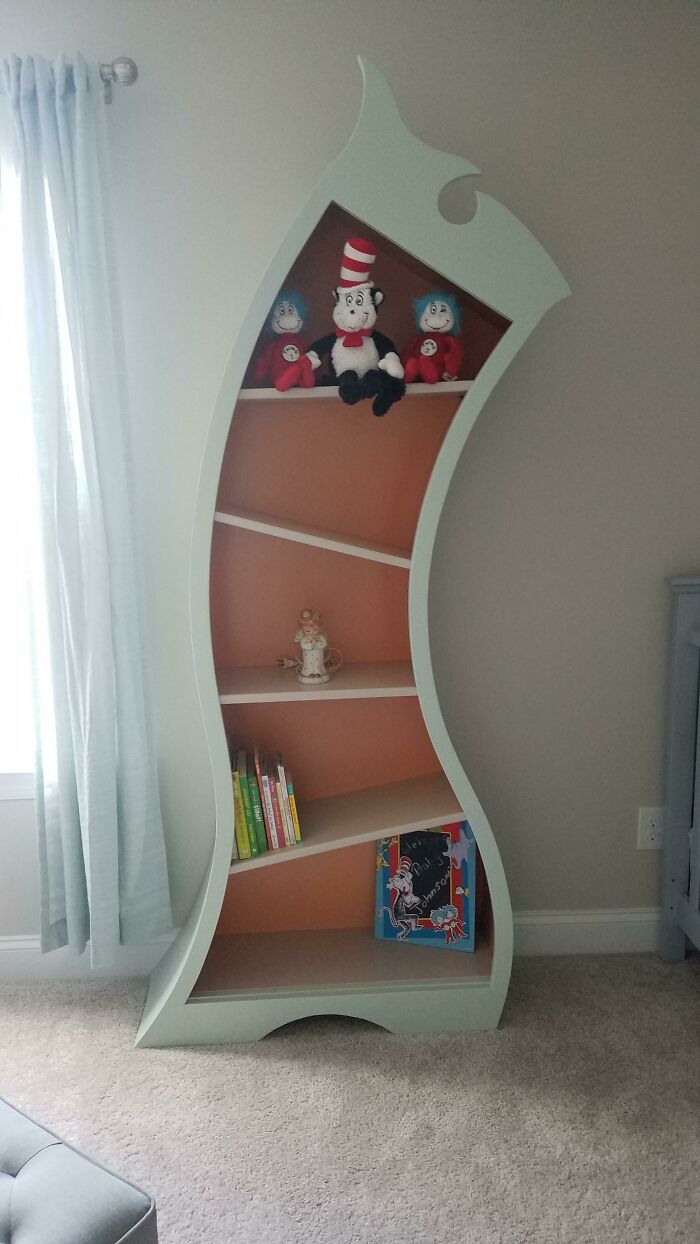 So I Finished This Chair A Few Days Ago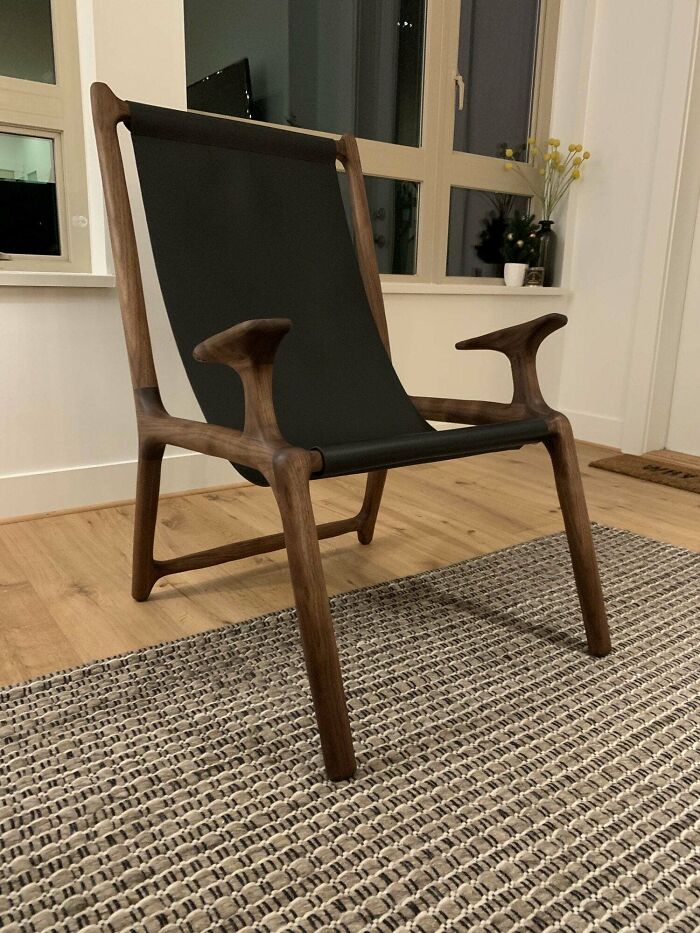 I Carved A Wooden Octopus Who Looks Like He's Scared Of Swimming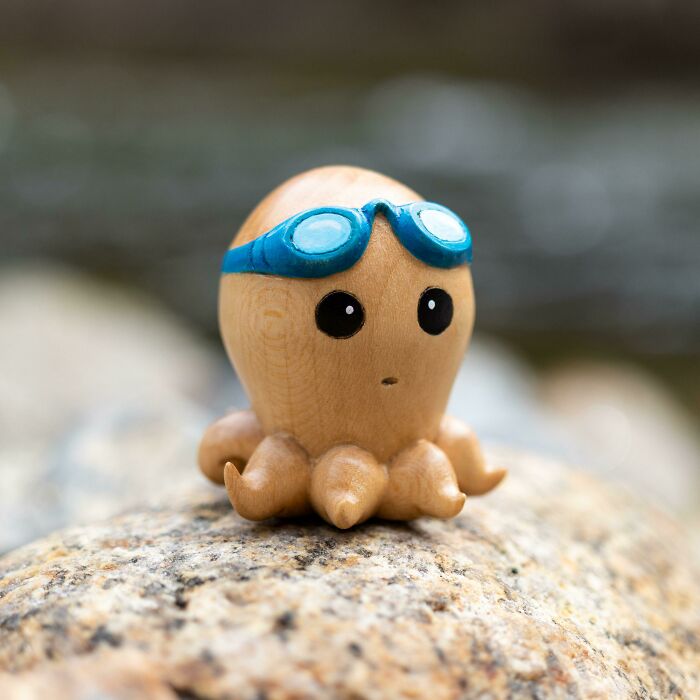 Really Happy With The Way This Live Edge Elm Table Turned Out As You Can See On My Face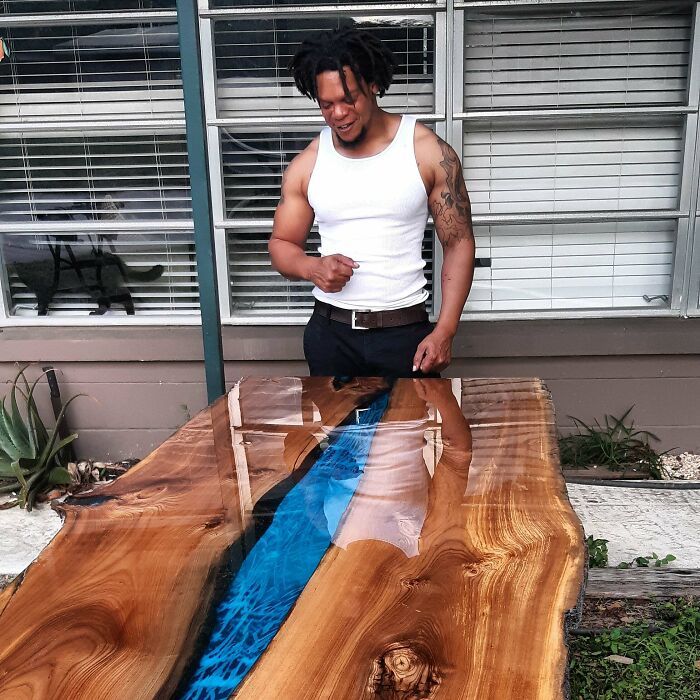 Archway A Coworker And I Trimmed Out Recently. Painted Picture At The End

My First Woodworking Project. A Fire Rack To Display All Of My Hot Sauces!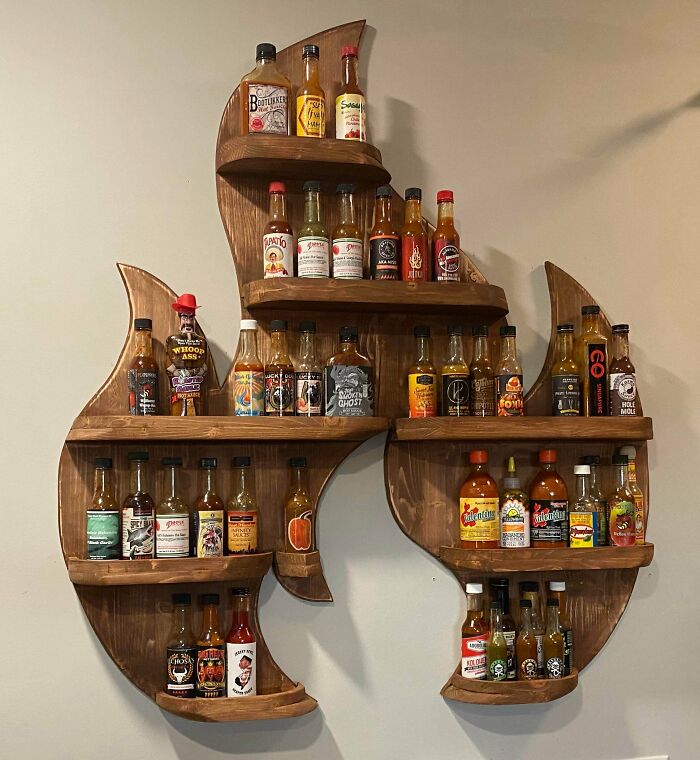 This Will Go Down As One Of The Coolest Builds I've Ever Done. Wine Barrel Wine Cellar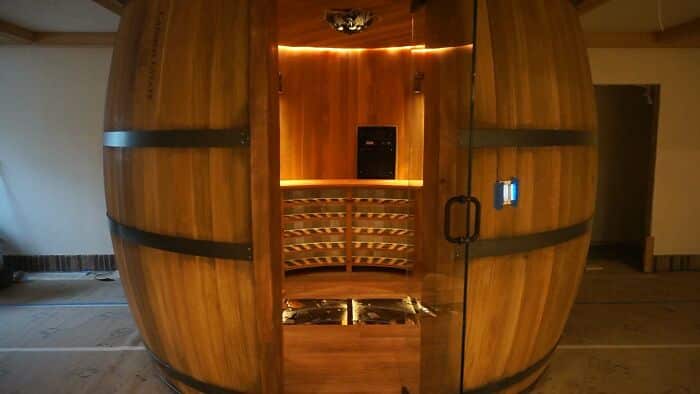 My Mom Died From Cancer, But Before She Passed She Asked Me To Make Her Urn. We Would Jokingly Refer To It As Her Death Box. She Was A Strong Woman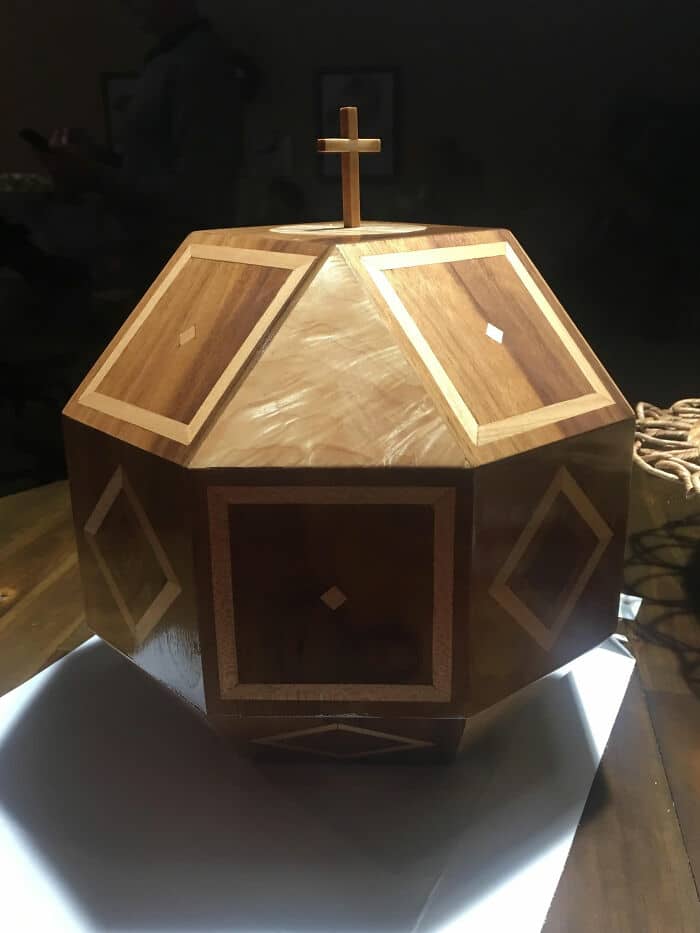 Made A Coffee Table. I Think The Proportions Are Perfect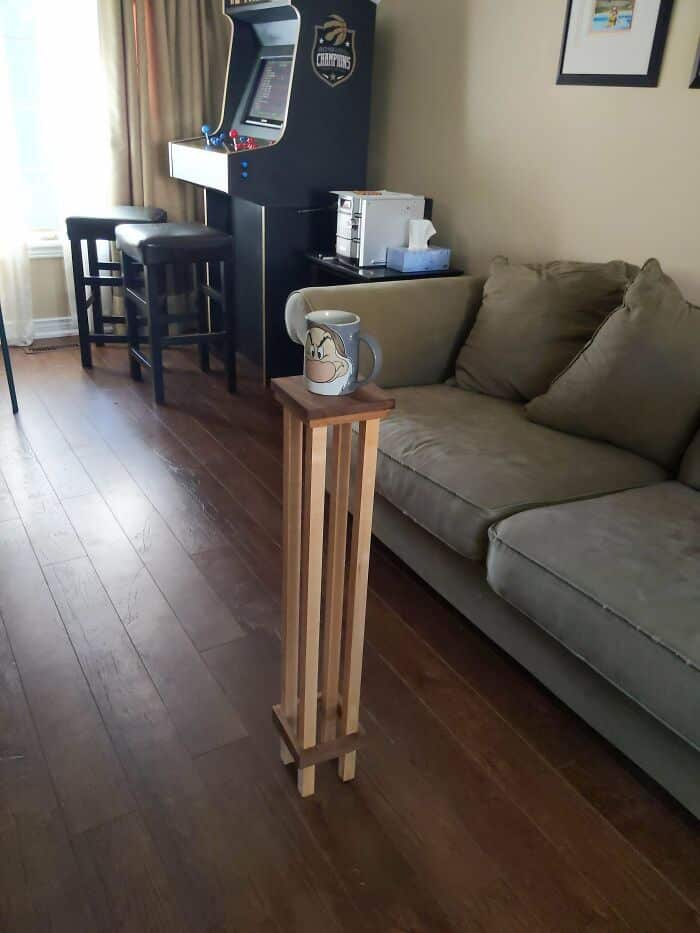 End Grain Cutting Board Made From 157 Pieces Of Black Walnut, Birdseye Maple, And Padauk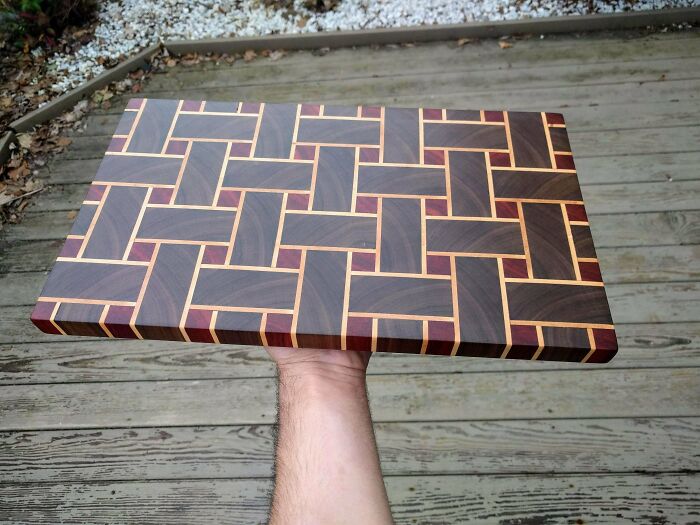 Girlfriend Wanted A 'My Secret Wood' Ring, So 10 Failed Rings Later, I Made One Just How I Pictured It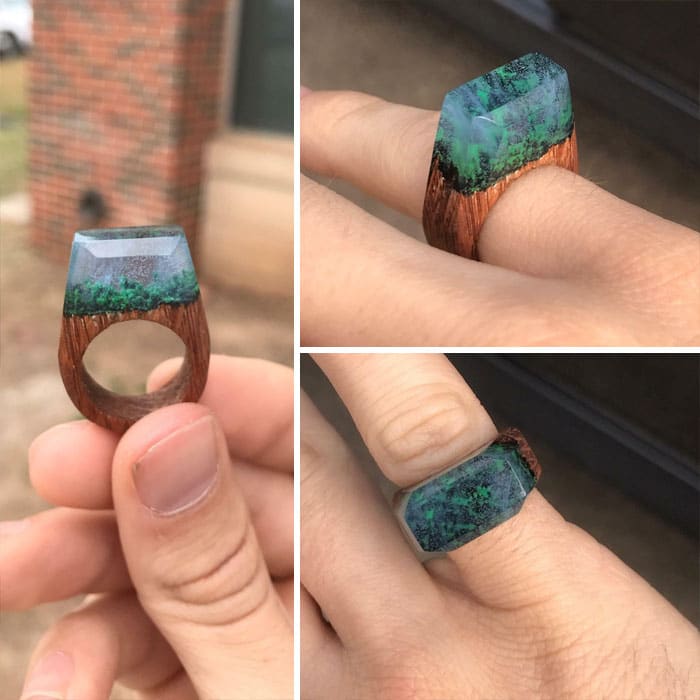 First Attempts At LEGO Men. My Lab Is Showing Off Her Latest Creation Too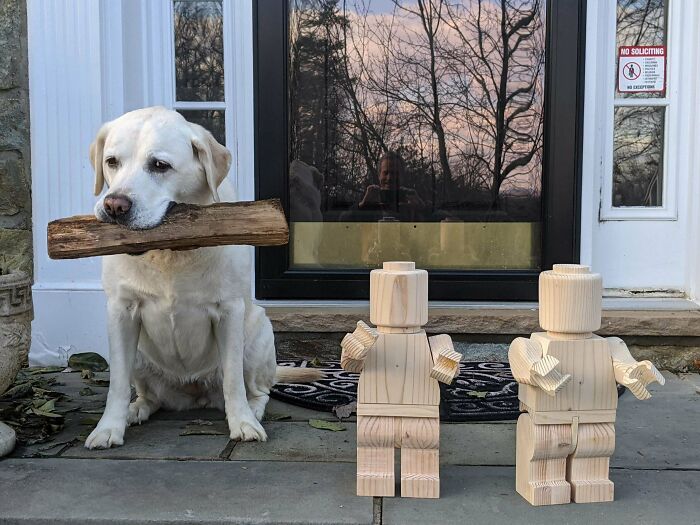 My 14-Year Old Son Built This Coffee Table For His Sister And Her Boyfriend As A Christmas Gift. It Measures 28" X 42" And Is Made Of Red Oak With Red Oak Stain And Polyurethane Finish