Monday's game between Washington and New Orleans had new scenes to be witnessed, as players and fans filled in at Mercedes-Benz Superdome, Alvin Kamara, Saints running back made an appearance with a red ball cap with the slogan that was with words "Make Africa Home Again".


In 2017, Alvin Kamara was a Pro Bowler. The Georgia native did not speak of his actor about why he was having the slogan about Africa in the cap.
Kamara has been one of the Saints' players who is on the list of constant protestors. During the playing of the national anthem, sometimes they protest by taking a knee and at times staying seated during the song.
2018 season has witnessed some determined and more virulent anthem protesters. Eric Reid as a Carolina Panther this past weekend, once again the fans have witnessed national anthem protesters taking a knee during the nation's theme.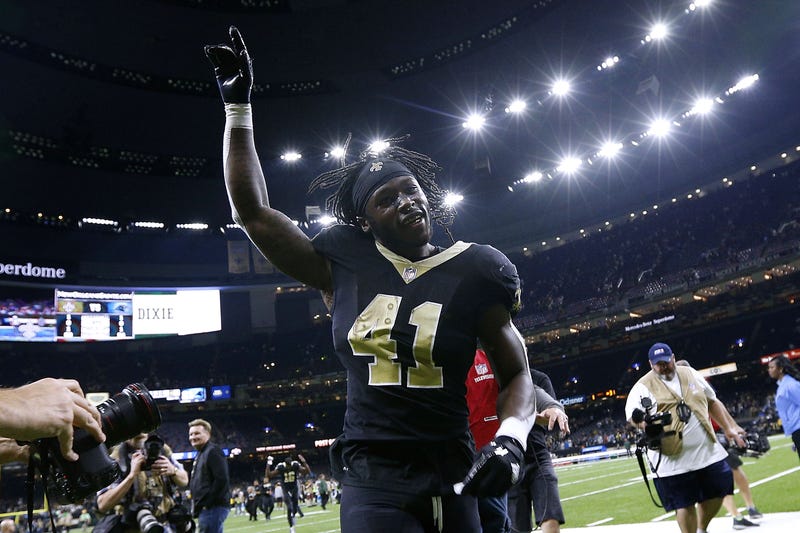 When Kaepernick created the act during the 2016 season Reid was one of the first NFL players in the league to join former San Francisco Colin Kaepernick to protest at the time of anthem.
When asked about the national anthem protesting Reid had at first said he was looking for "other ways to protest" but it seems like he has not found the other way.