You must be careful of what you wish and what you ask for from someone. Especially, when you are asking James Fridman to photoshop your photograph.
This brilliant mind has been extremely fun and notorious while fulfilling the requests that come in. Be it removing the lamp from the picture, and disappearing in the dark, or removing the dominos pizza boxes from your prom photograph, he would do it in the most unique way.
Scroll down to see his best work that we have gathered for you.
1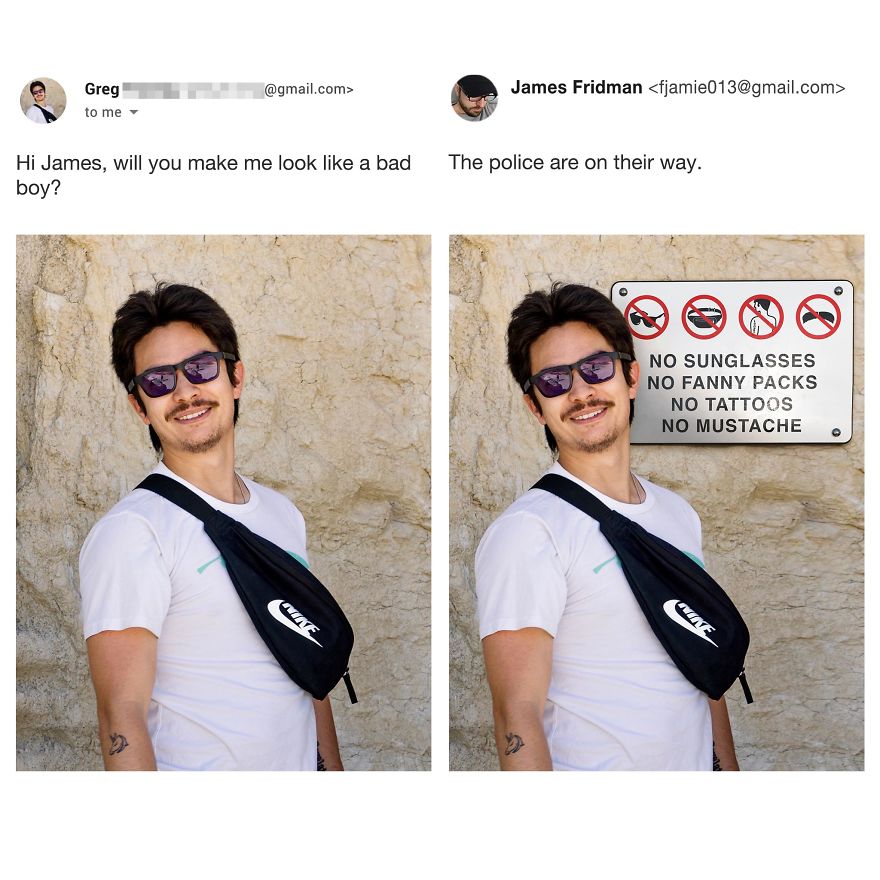 2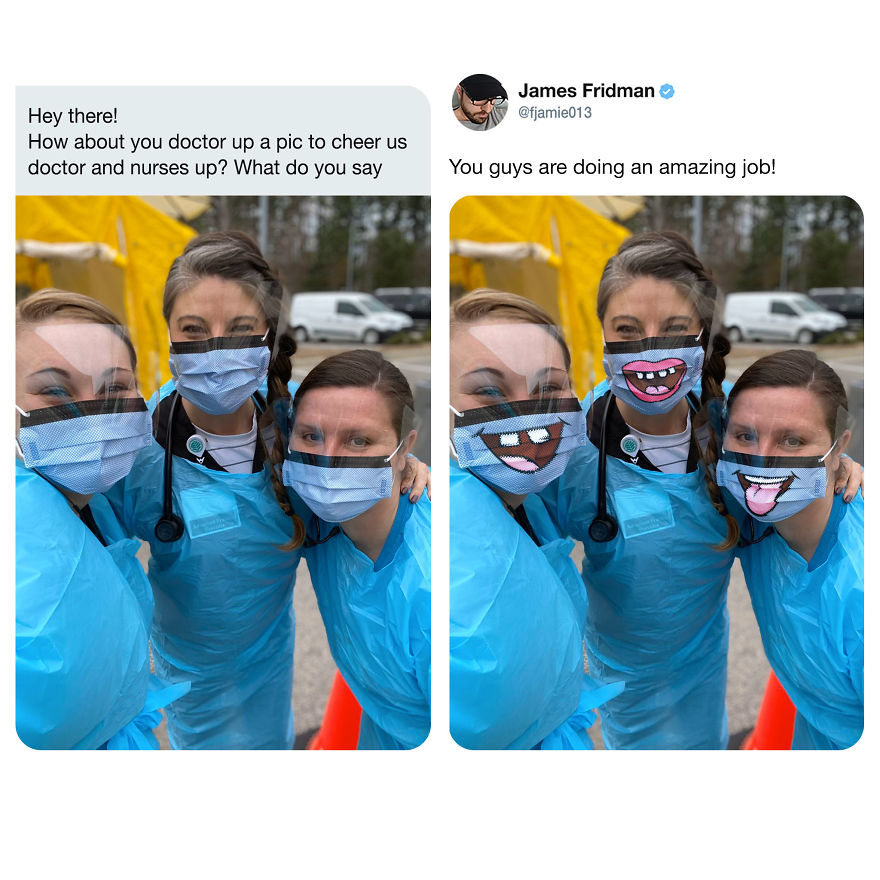 3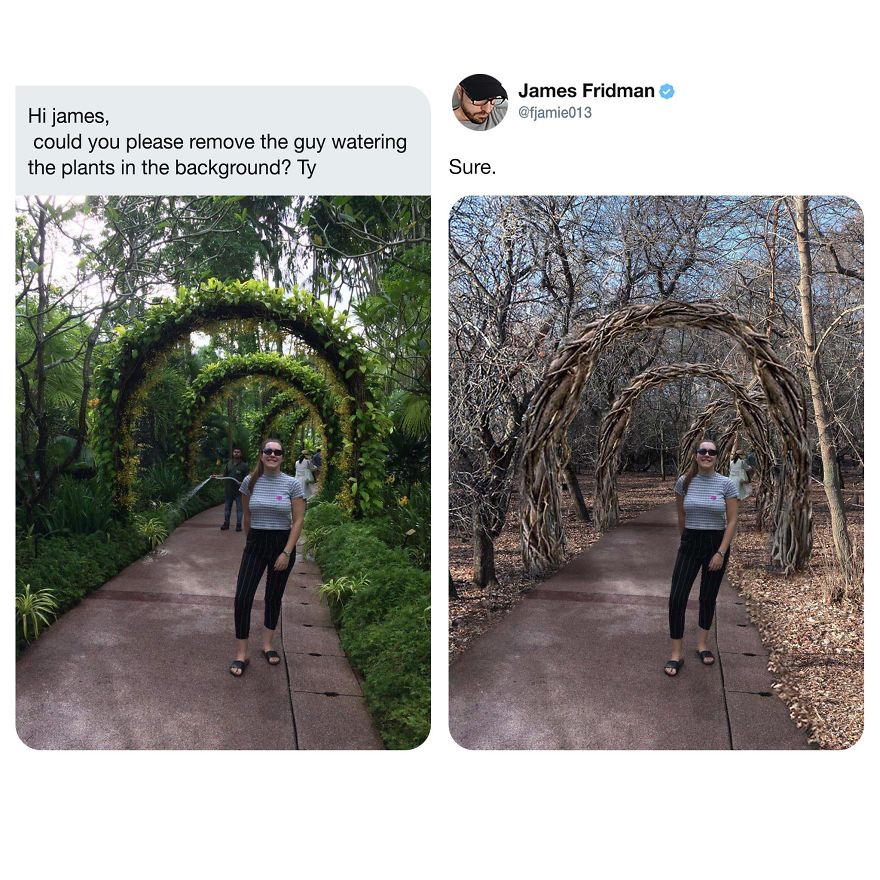 4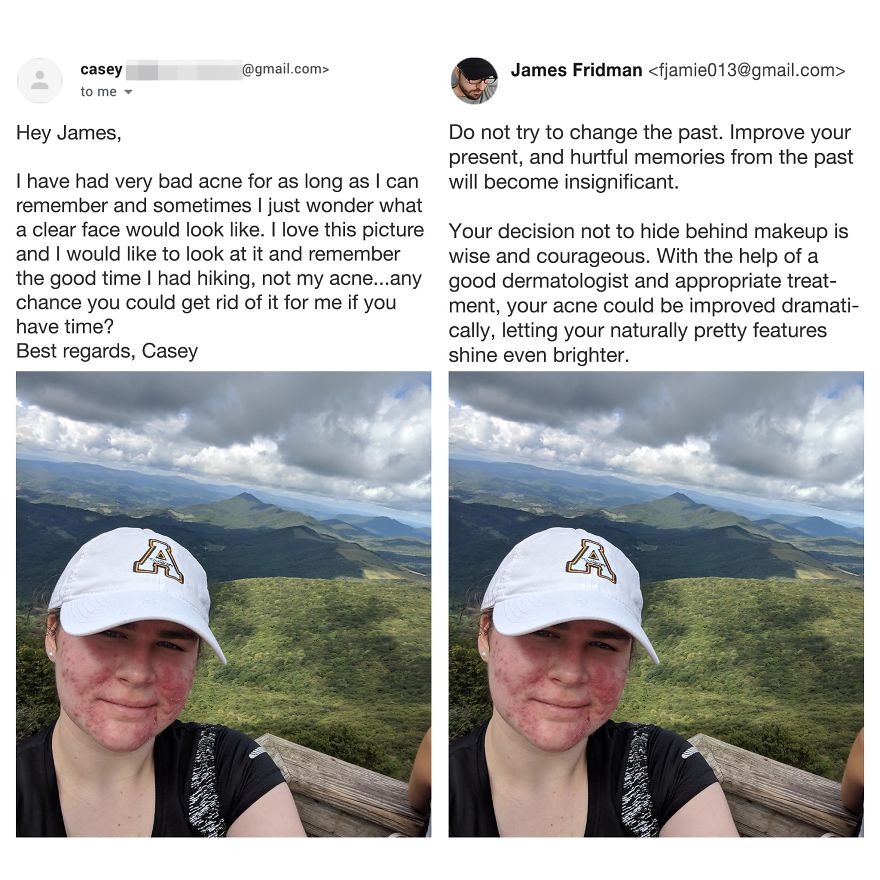 James, also known as the Photoshop wizard has been winning over the audience on Social media platforms. He is a notorious photographer, who never misses a chance to make fun of people who send his request for editing their photographers.
"I don't consider myself a graphic designer, it is more of a hobby", he told Hiptoro. It was new for people to experiment with their photographs when he initially started using photo manipulation software.
James initially "did some funny edits for friends and family, and they ended up on the internet. Apparently, people found it quite entertaining and asked for more" and, as you'd imagine, the rest is history.
5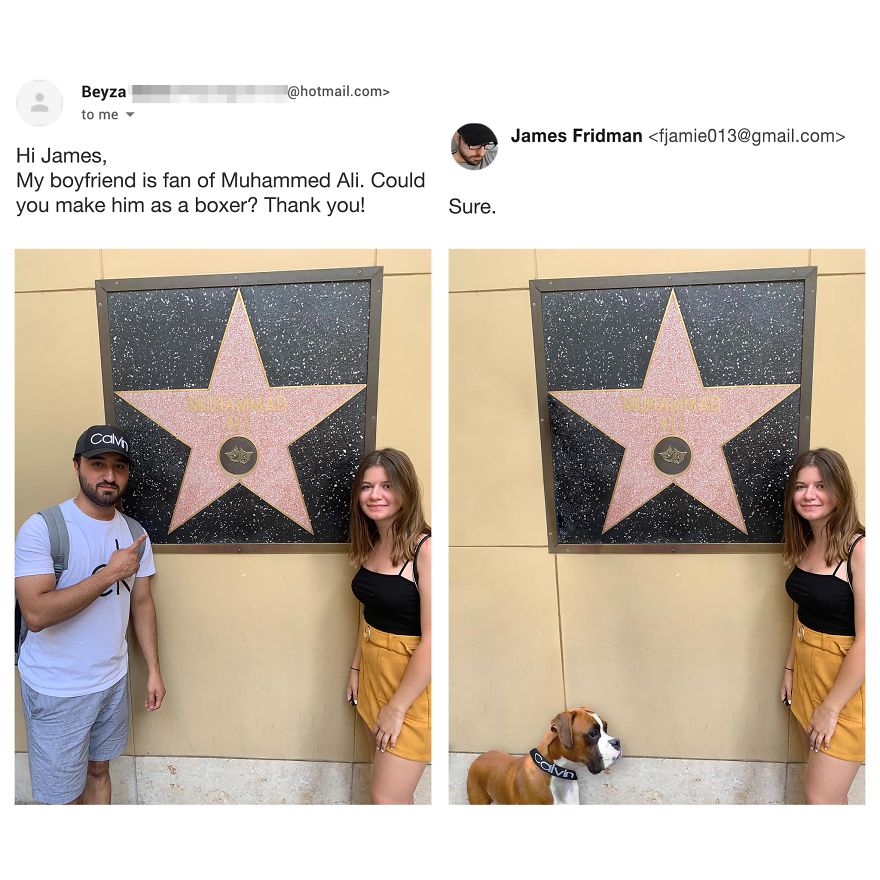 6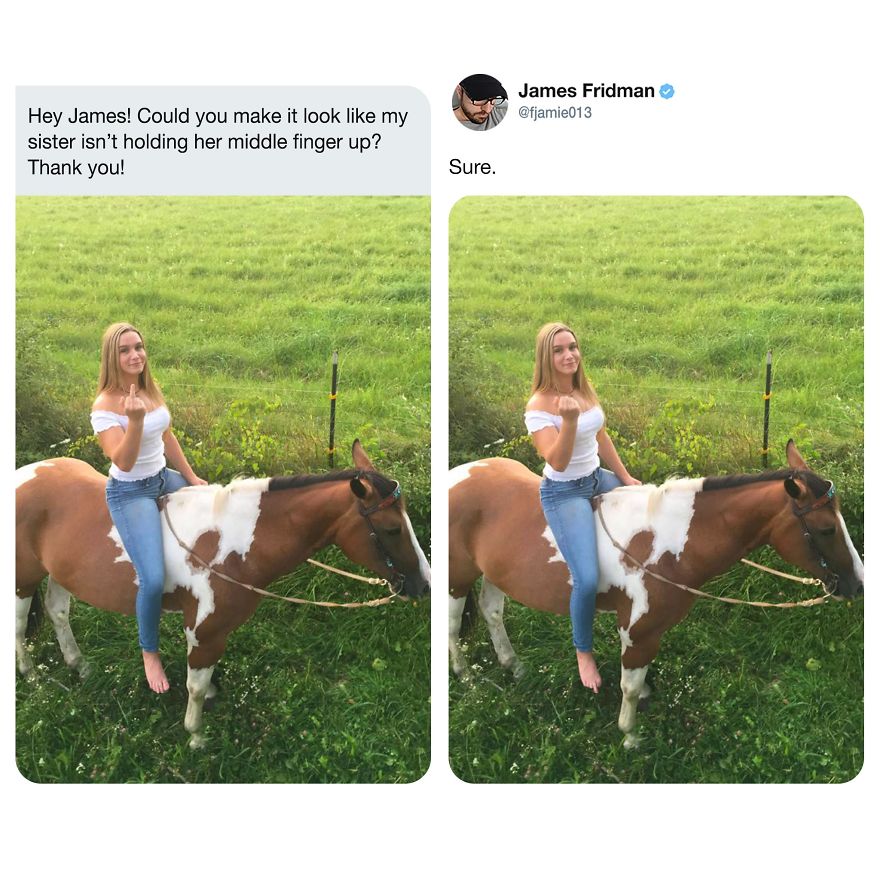 7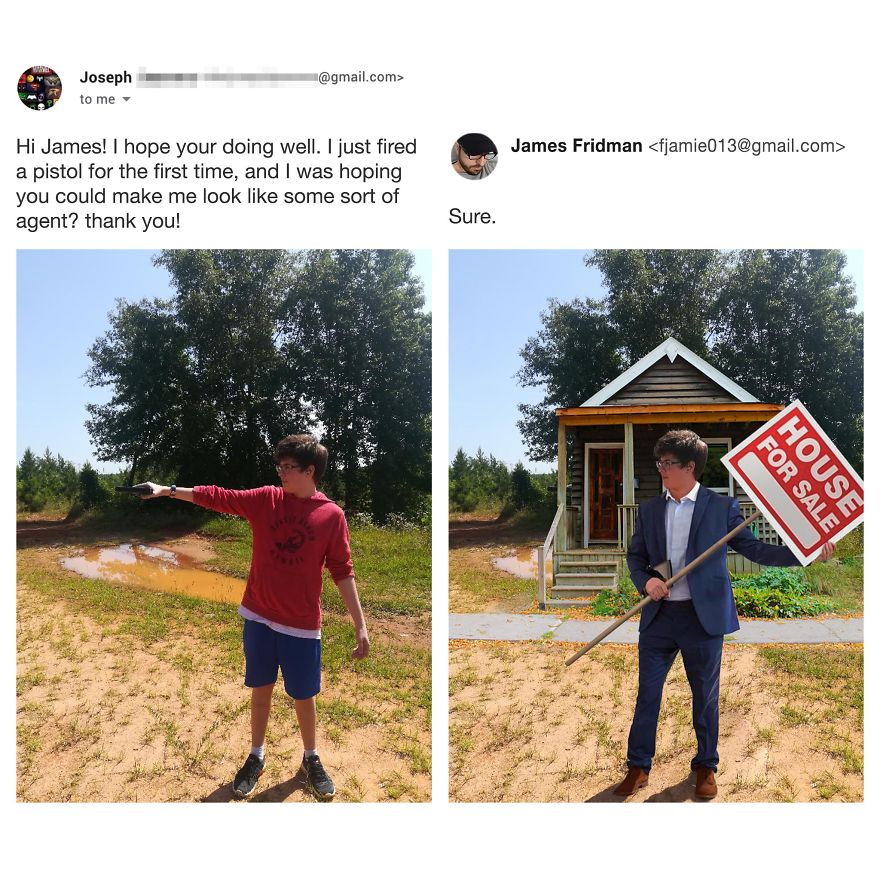 8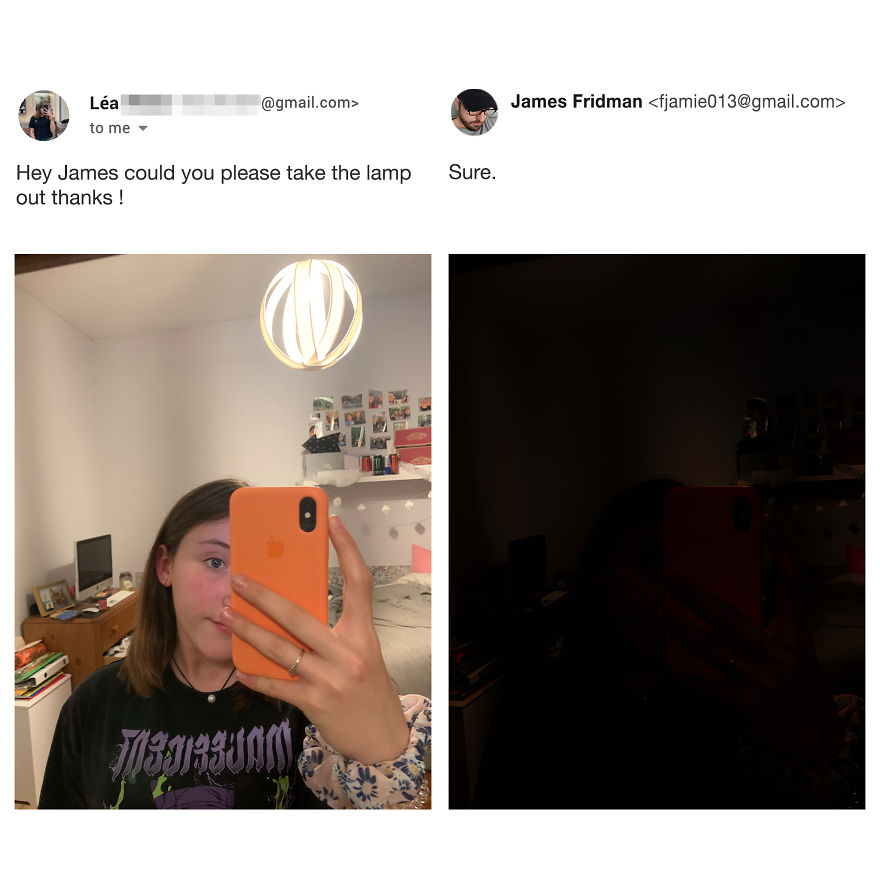 9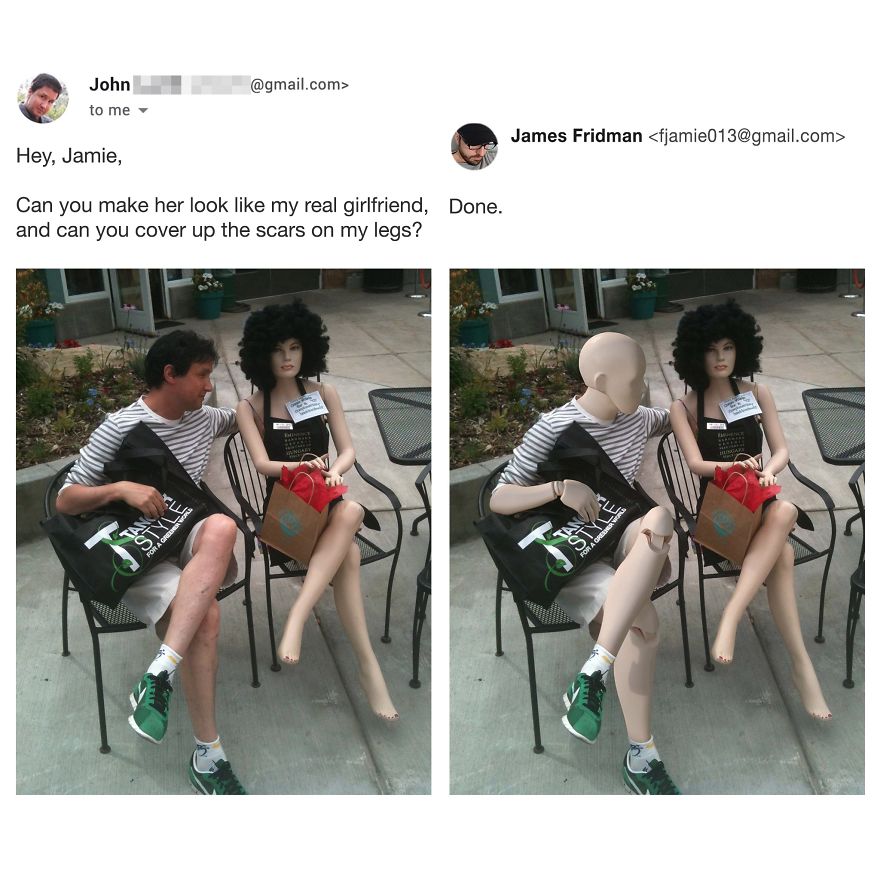 10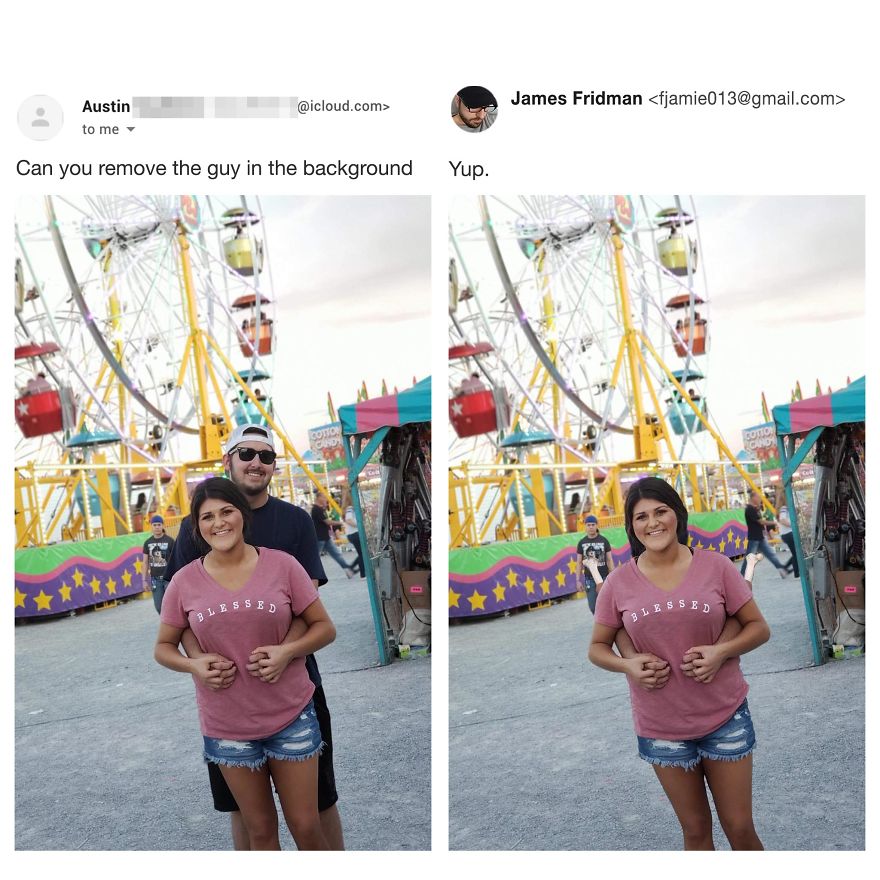 11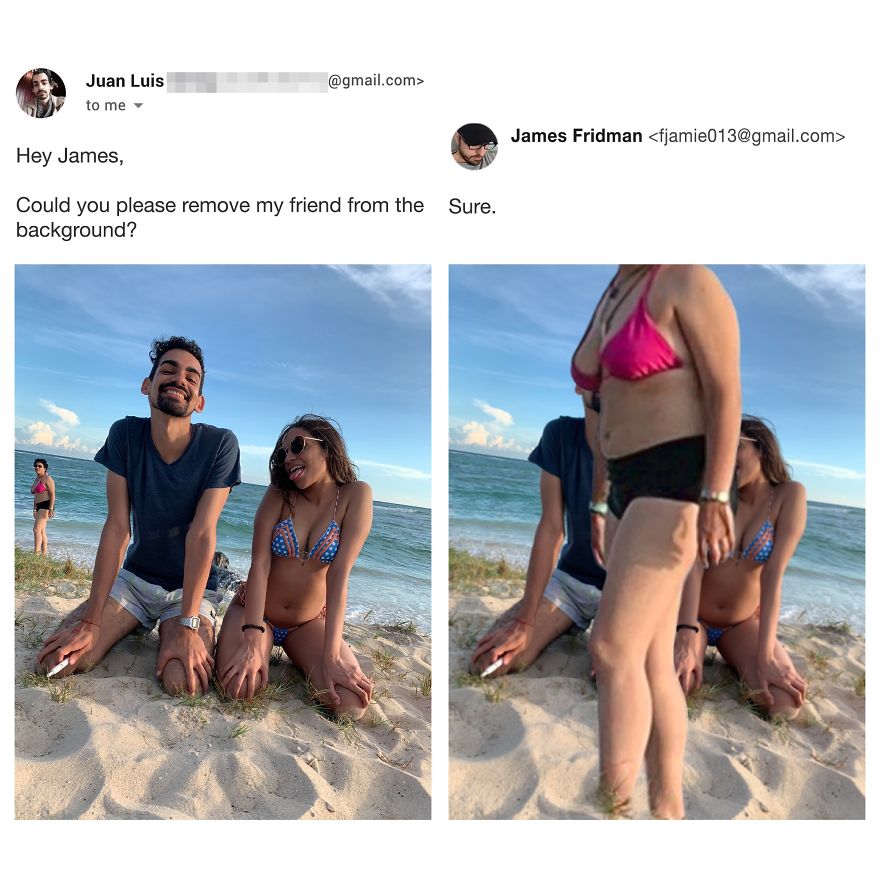 12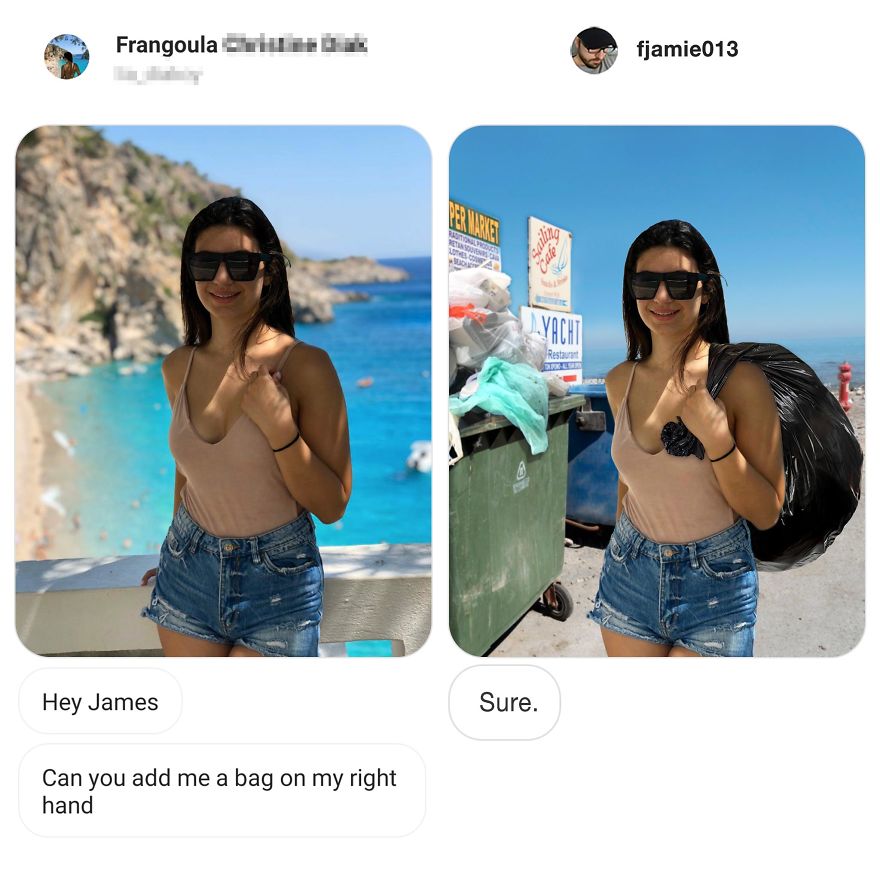 13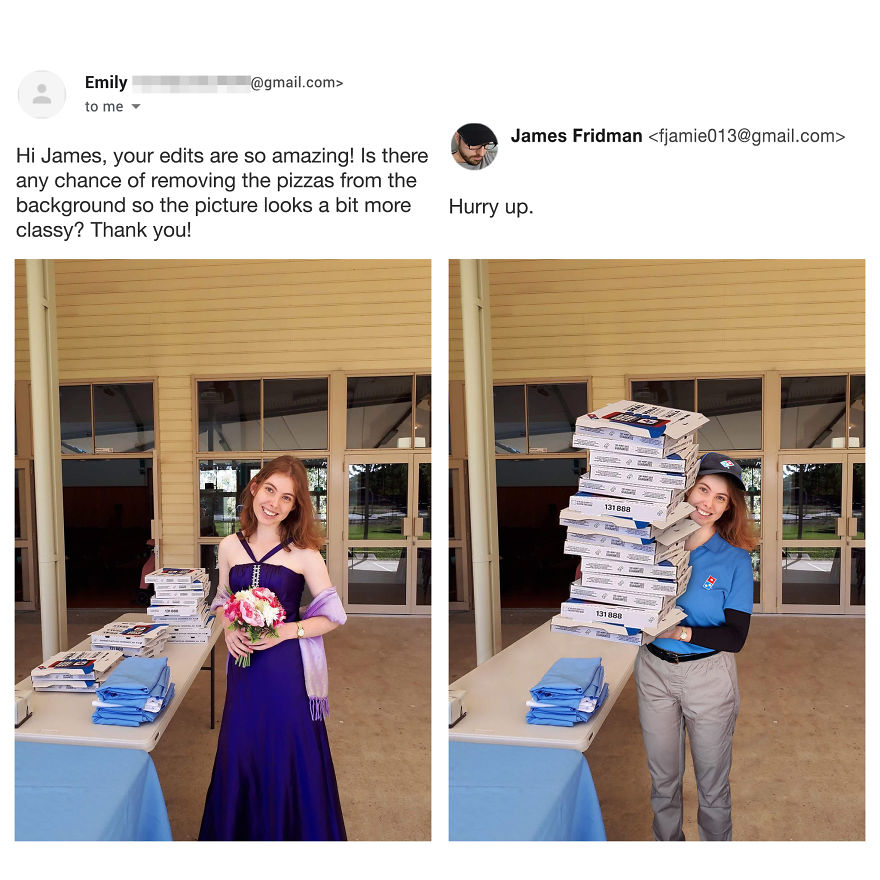 14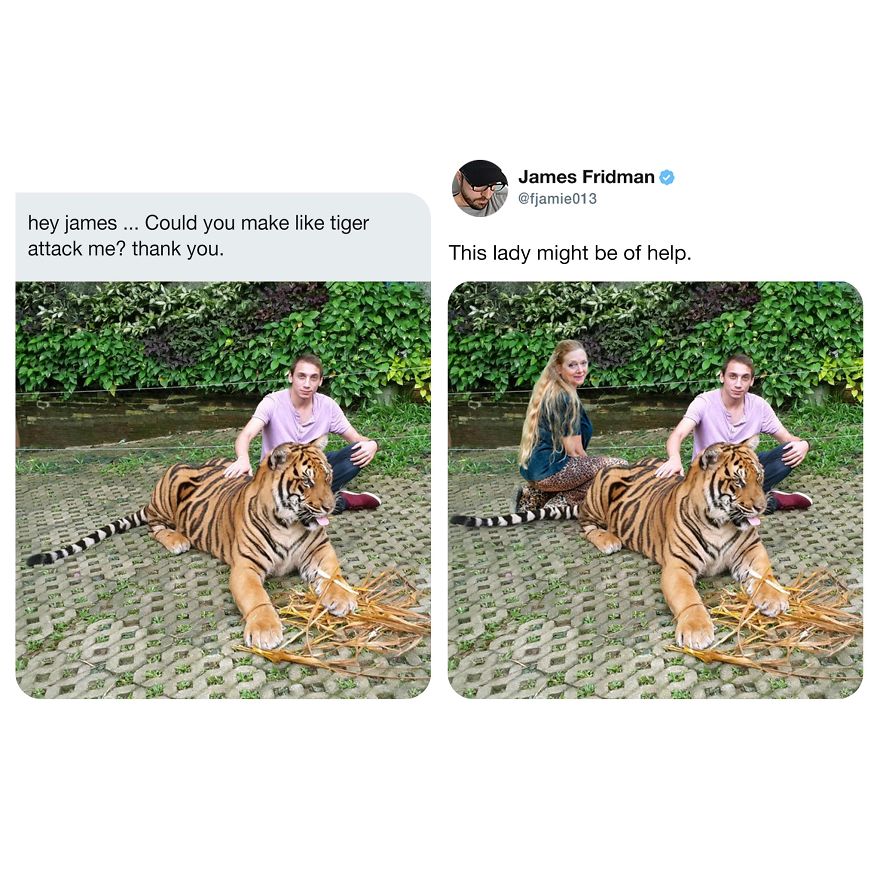 15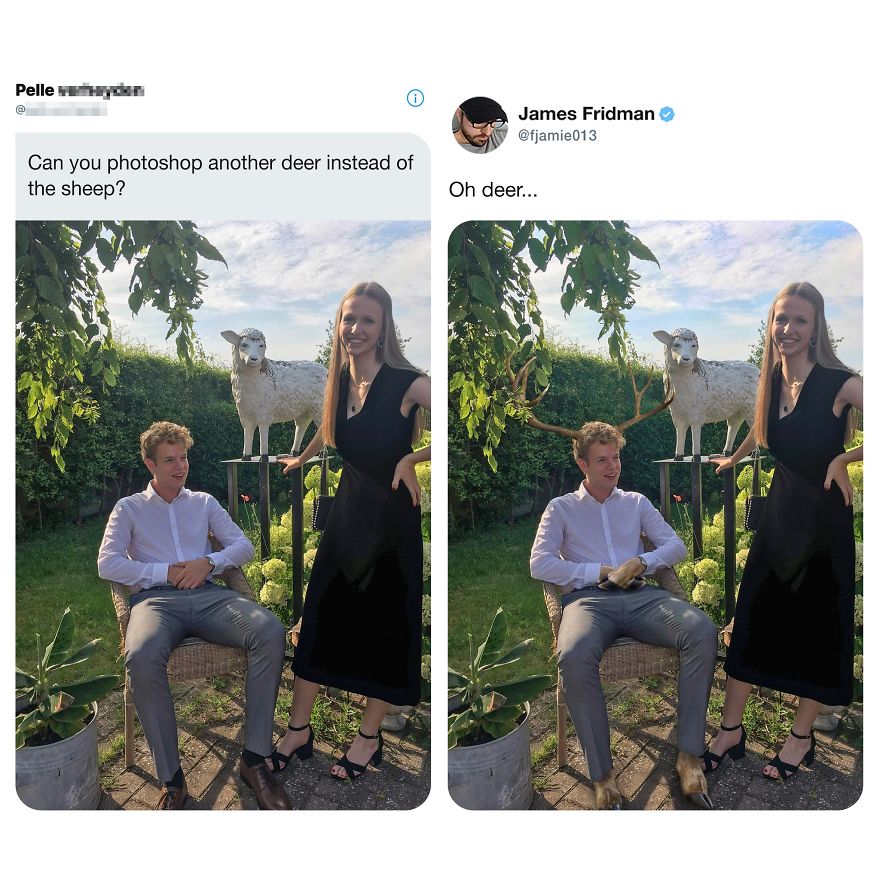 16
17