I went to the jewelry store with my boyfriend to look for a gift for my mom for Christmas. He ended up by the rings after wandering around. Hello.
We went through the expensive ones and ended up with the solitaires. He told me to try on the ring. If you insist.
He knows what style I'm into and what size my finger is. If anyone badmouths my engagement ring, I will fight them.
1. You don't know anything at all. You're just a child.
It's fine if you don't like it, but maybe she does and that's all that matters. Your opinion of her ring couldn't matter any less.
2. You do realize that diamonds aren't expensive anymore, right?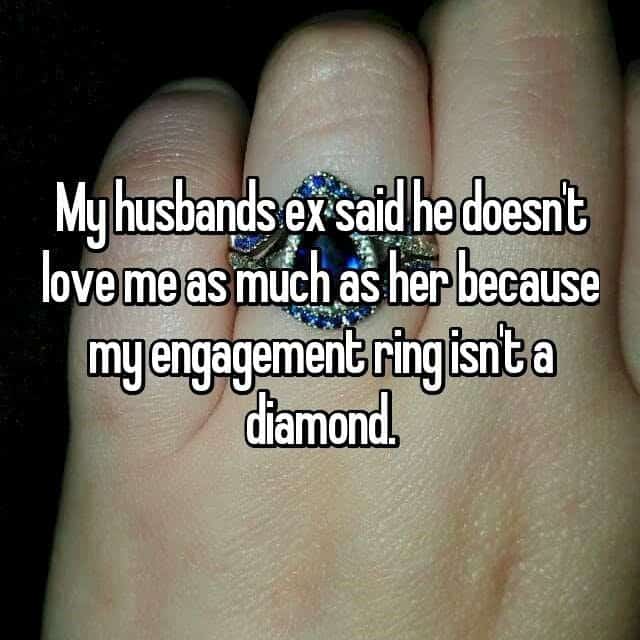 They're very common and a little overused. If your fiancée knows that you prefer a gem over a diamond, they will love you.
3. Rather get rid of friends.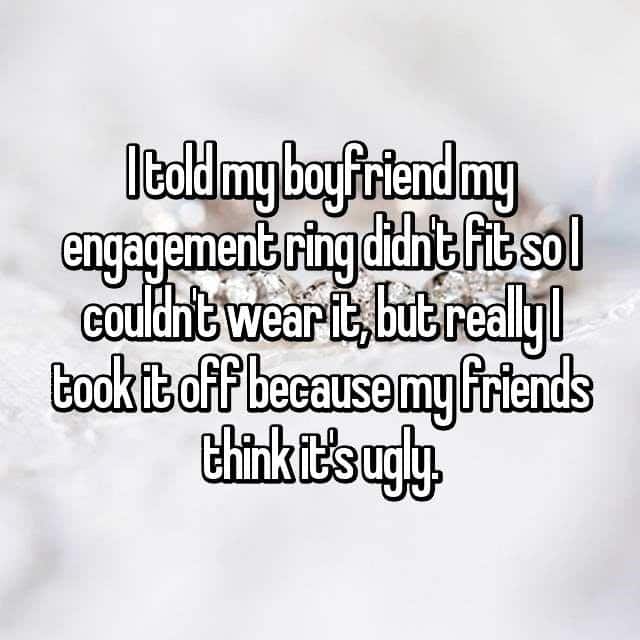 What do you think about it? Who cares if you like it? Your friends are not wearing it.
4. Whoops!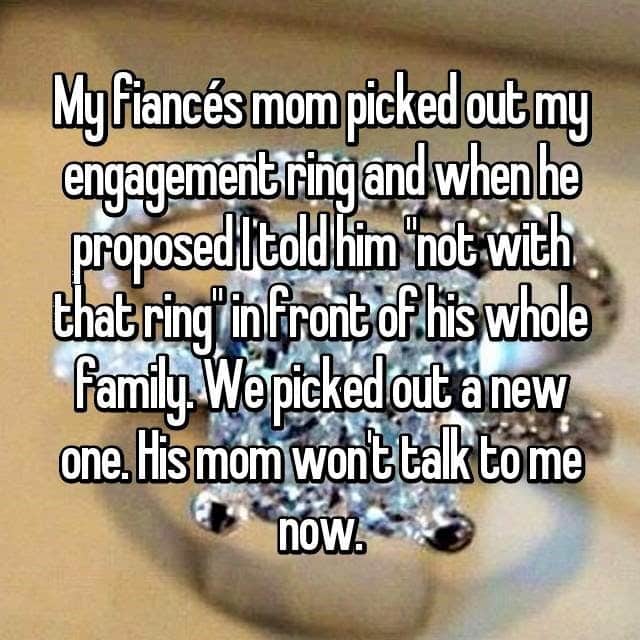 Did you dislike his mom or did you like the ring? The one your man was hoping for was probably not the best reaction.
5. Can't take a brother that seriously.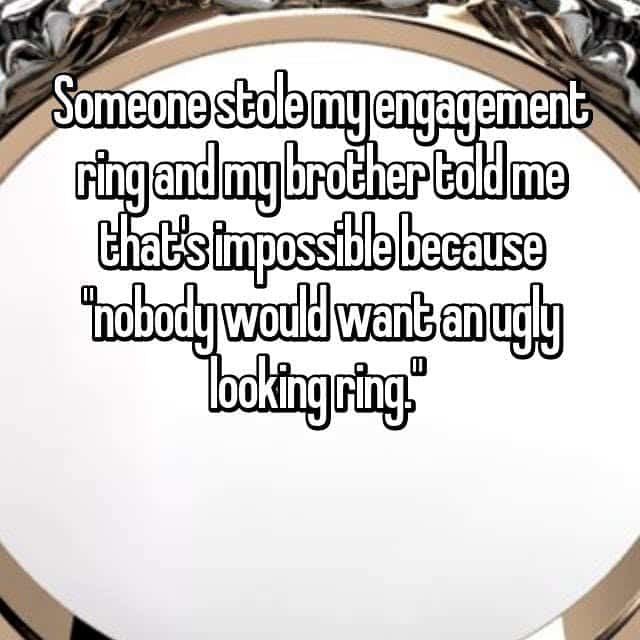 I wouldn't take his comment to heart because it's their job to mess with you. Unless you had an ugly engagement ring.
6. Did he just ignore then?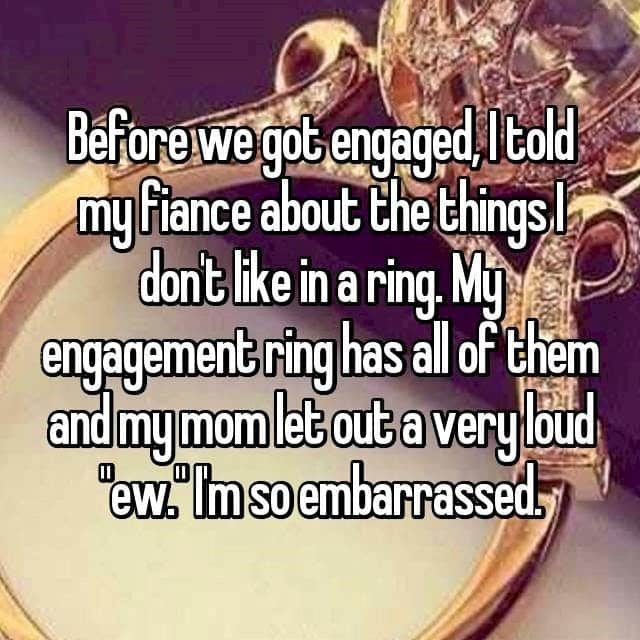 Maybe he thought you were describing all the things you like. Your mother is very rude.
7. So what if it does?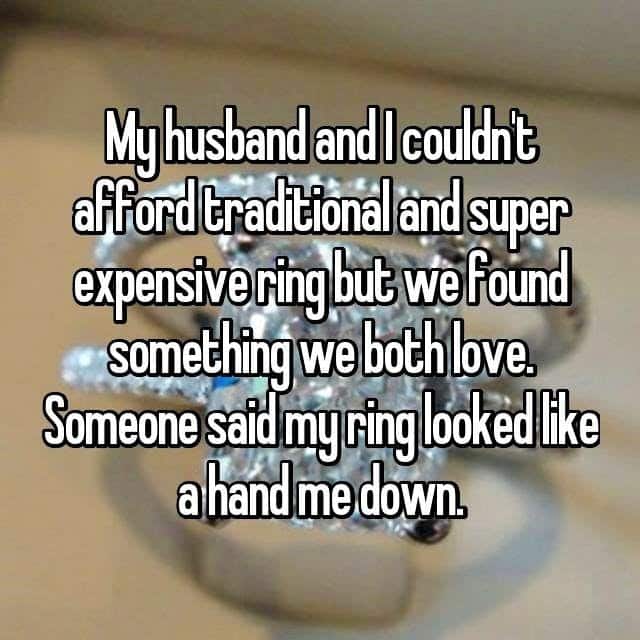 It doesn't mean that something can't be beautiful. If you both love it, forget what anyone else has to say.
8. I really hope you would say yes.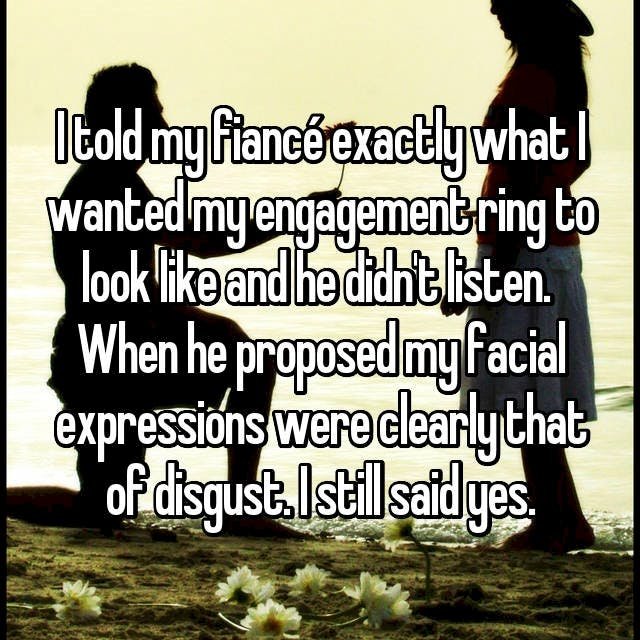 Are you going to say no to someone you love because you don't like the ring? It wouldn't be real love. Priorities, dear.
9. What makes you think she'd want an engagement ring?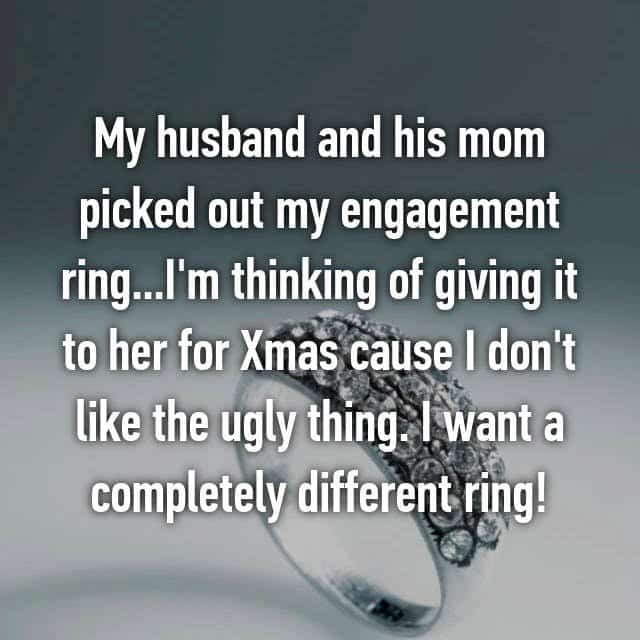 This is worse than regifting. She helped pick out a ring for you. To be honest, that's terrible.
10. Was the diamond actually small or did he ignore you?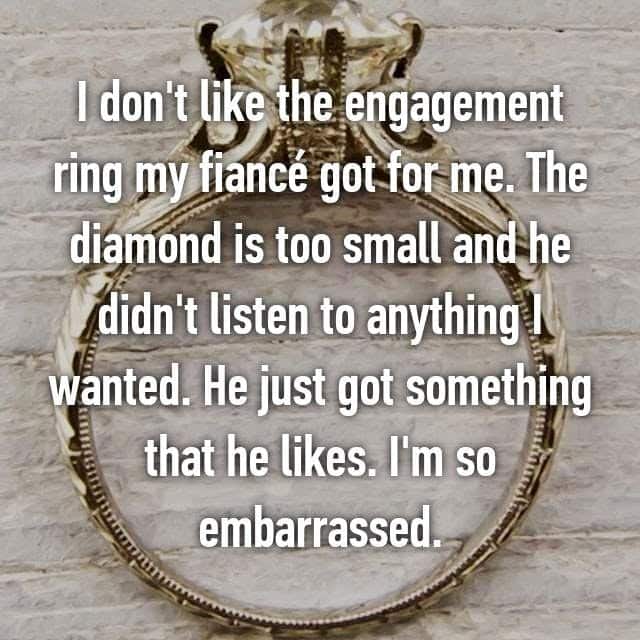 If he asked for your opinion and then ignored it, that's an issue.
11. Perhaps, it wasn't meant for you after all.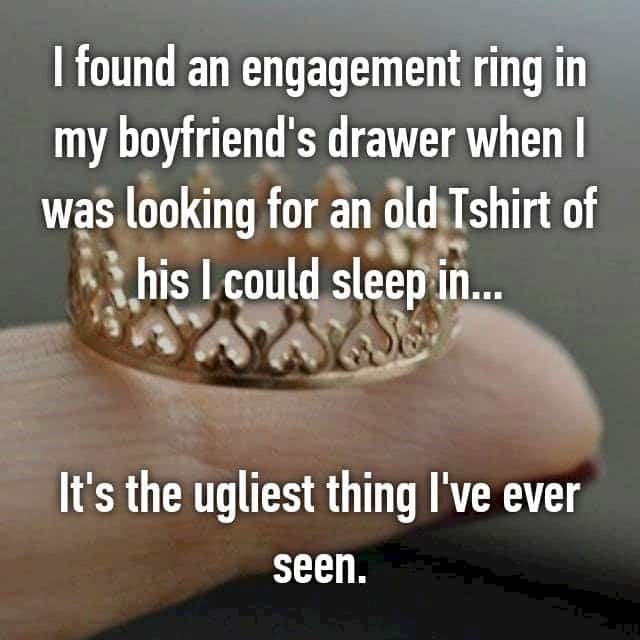 You don't know how long he's had it or if he's going to give it to you soon. I would take this as an opportunity to point out what you like in an engagement ring, just in case.
12. Not sure what to say about this.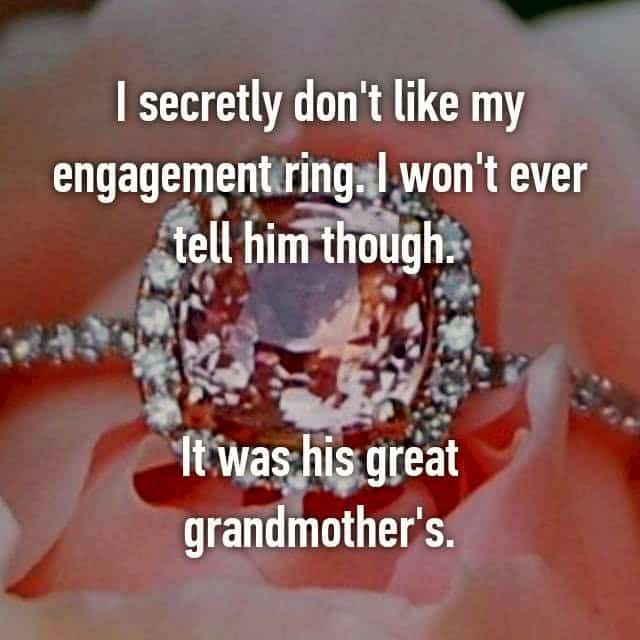 You can get something that enhances the engagement ring if you pick the wedding bands together.
13. It's not about doing better but what they thought you'd like.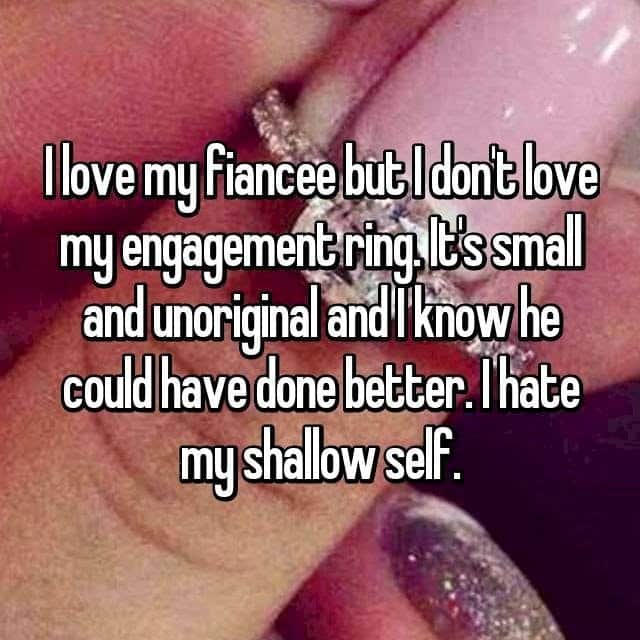 You are shallow since you said it first. How big is the ring?
14. What does it look like?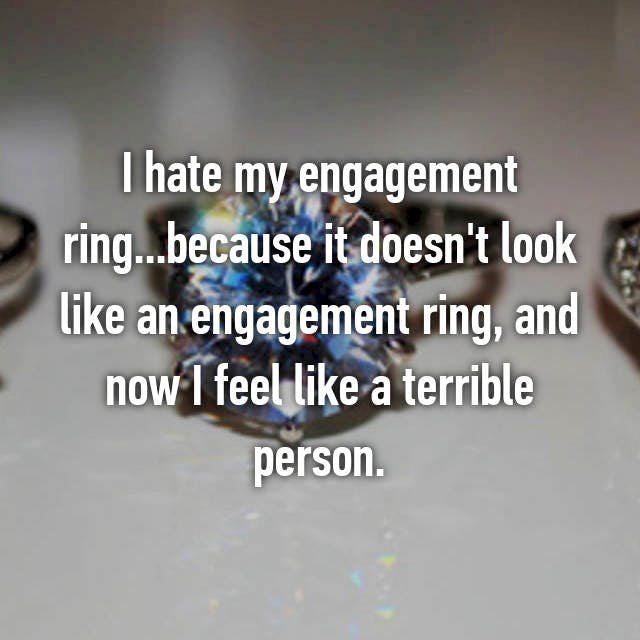 If it's being used during a proposal, it's the only thing that makes an engagement ring. Do you really dislike it?
15. Are you actually considering to go pick a new one?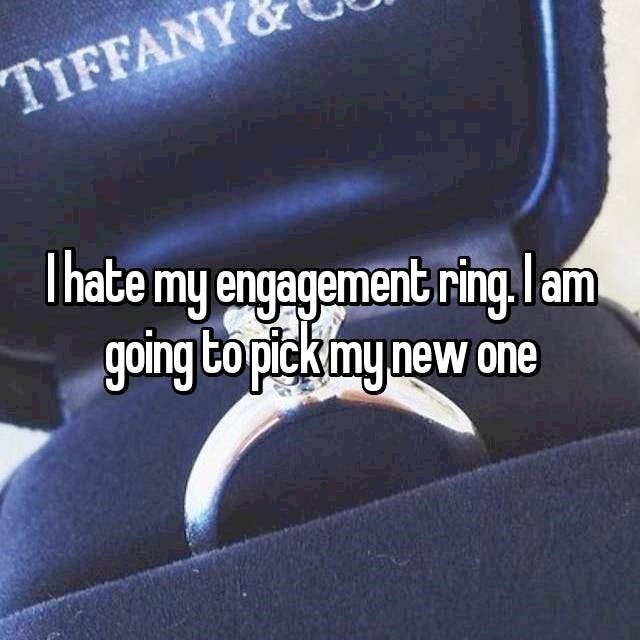 I hope you discuss it with your partner first. I hope you don't tell him you hate it and I hope you still like the fact that he wants to marry you.
16. Is it really though?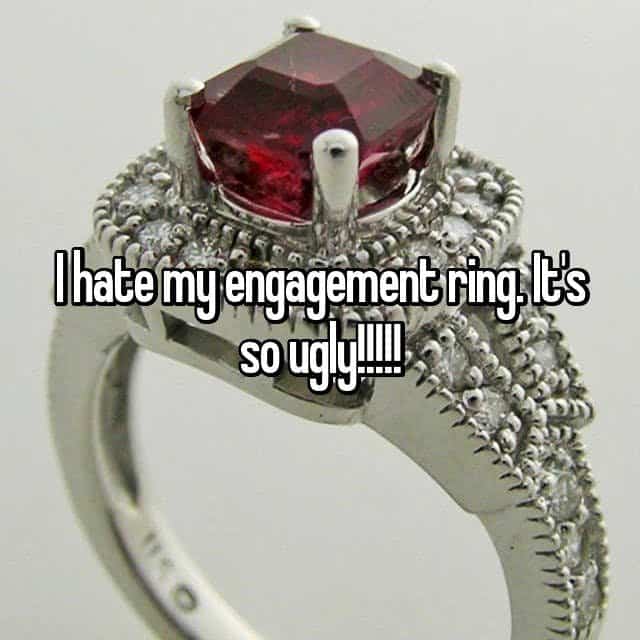 How ugly? If it's so bad, talk to your fiancée and see if you can find one you'd like to wear. There are a lot of rude brides out here.