Dogs are continuously surprising us with the unlikely friendships they are capable of forming. They constantly show us that forming a close bond doesn't require any prerequisites or have any boundaries. 
Herman and Lundy, the mismatched yet perfect friendship is beyond what you can imagine. The Chihuahua who can walk and the pigeon that can't fly, give tremendous love to each other.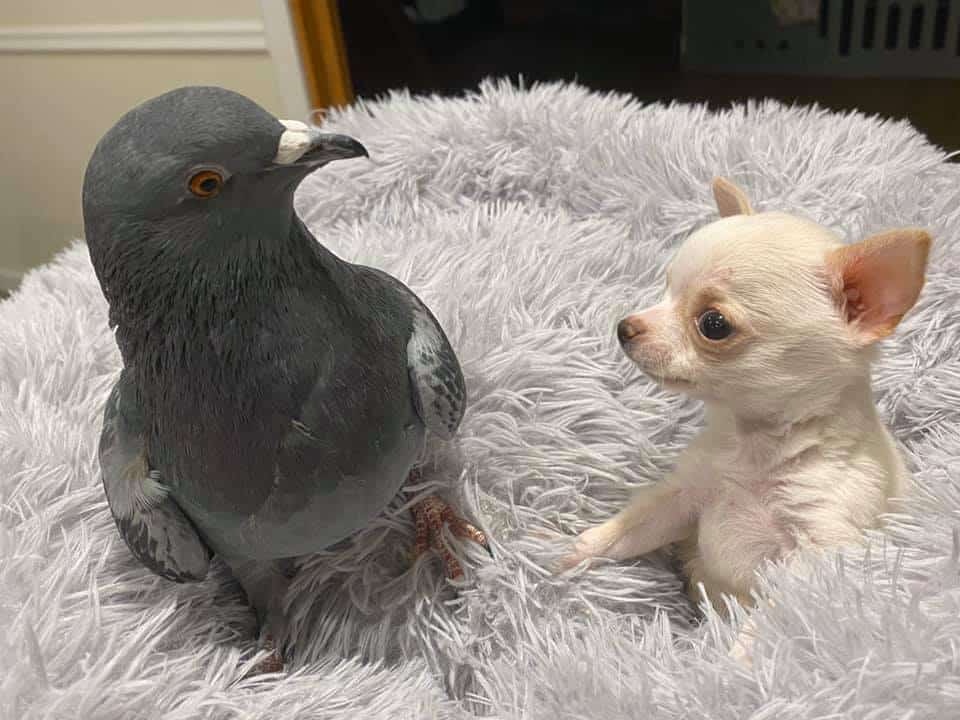 The start of their friendship began when the two were united by the Mia Foundation in New York. They help animals who were born with disabilities. They are a non-profit organization that is dependent on donations for helping animals.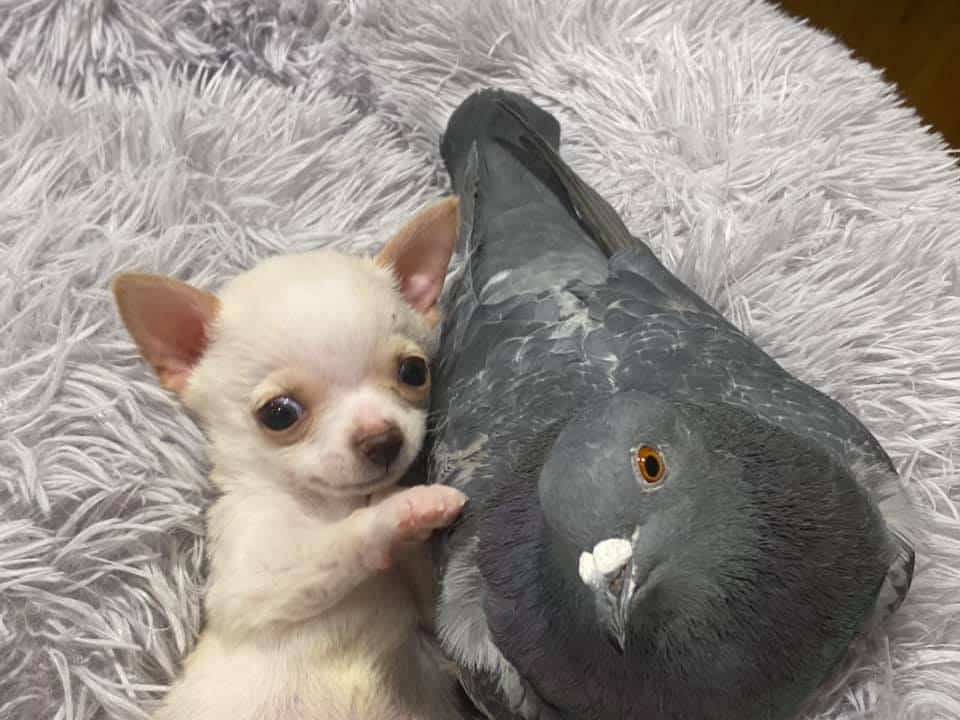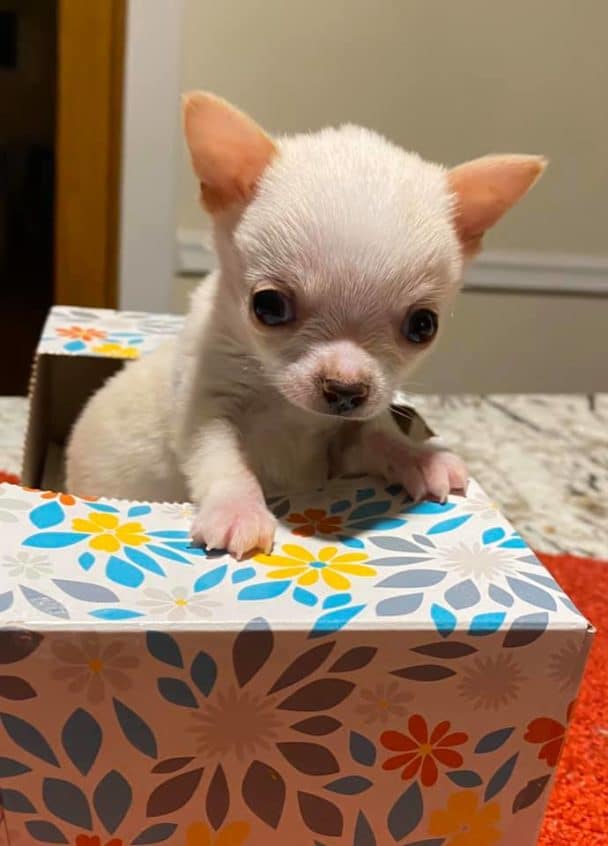 Sue told us, "Thursday night I took Herman out of his playpen to give him some time out and I put him in a dog bed. Then I had to tend to Lundy so I put Lundy in with him. They just looked really cute together so I took some pictures and posted them to Facebook and the next morning it was crazy."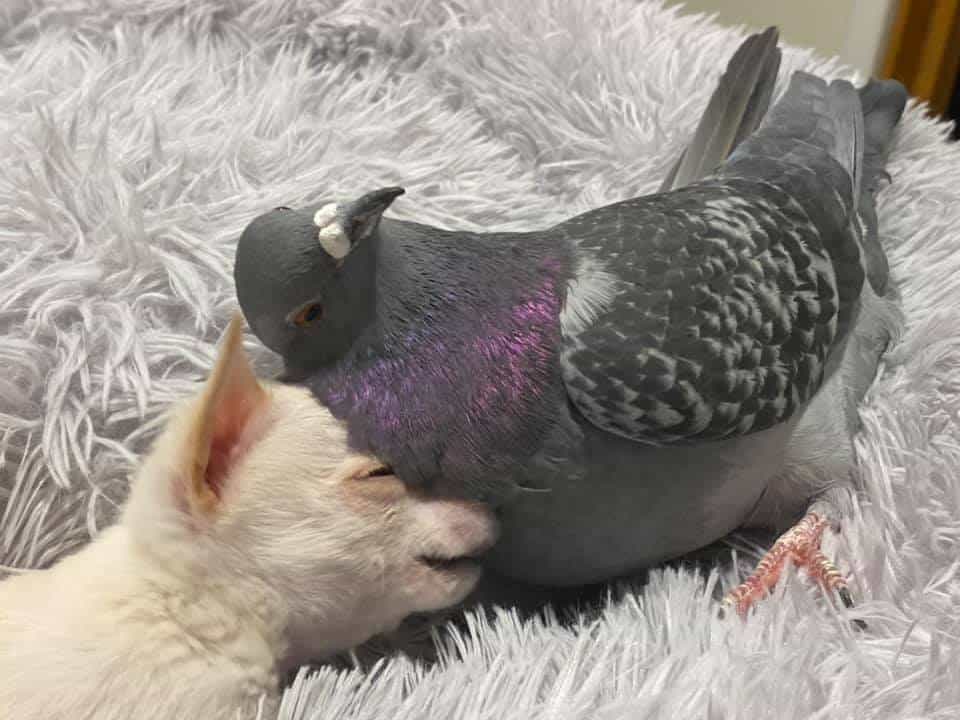 Sue also explained to us that how just with some simple pictures that were shared by them online, they have made $6,000 in donations.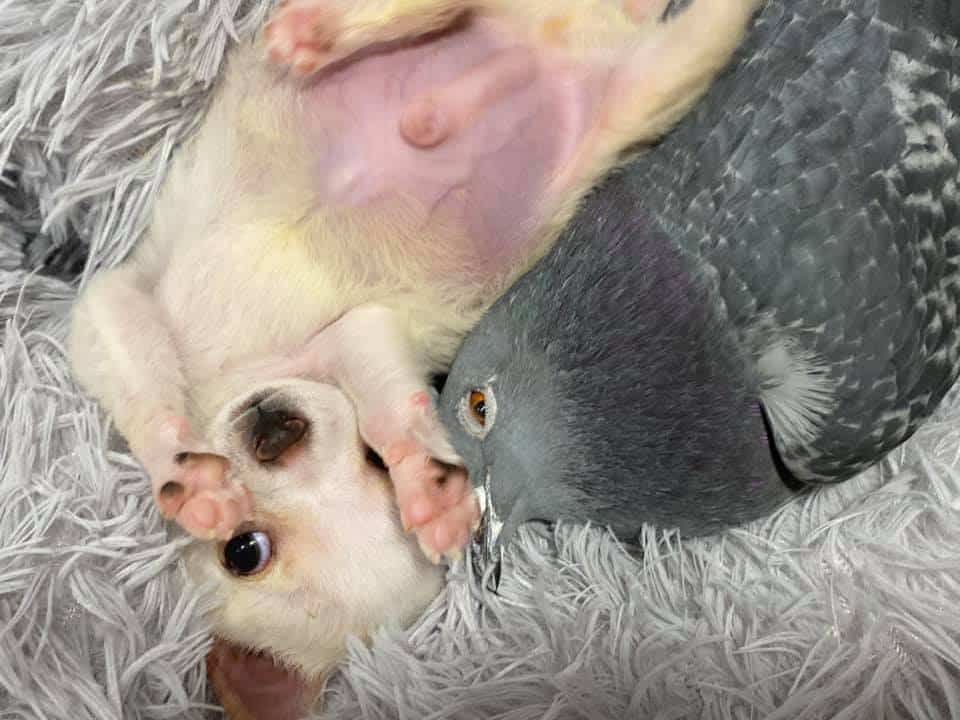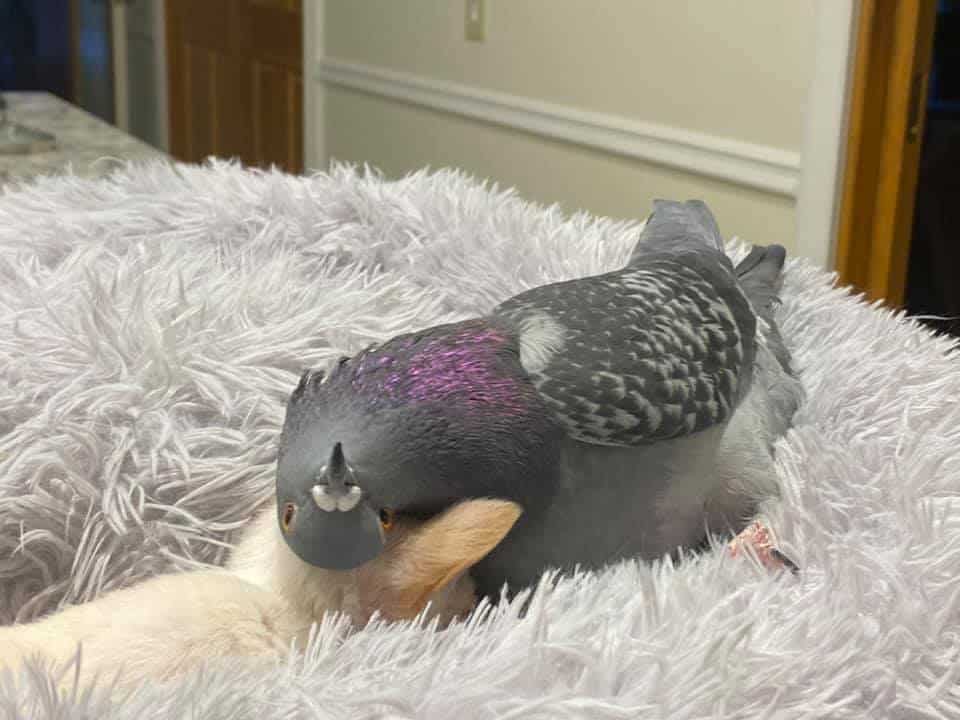 Herman and Lundy are living their life to the fullest despite of their abilities. They are inseparable and their duo is loved by millions on the Internet.