Dogs always bring a bright side to our life. They motivate us to be good to everyone, their unconditional love makes us feel out of this world, and every bi about them is all about love. When you scroll down and see these images, you will be thankful to God for creating these wonderful creatures.
#1 Pit Bulls Are Always Gonna Be My Favorite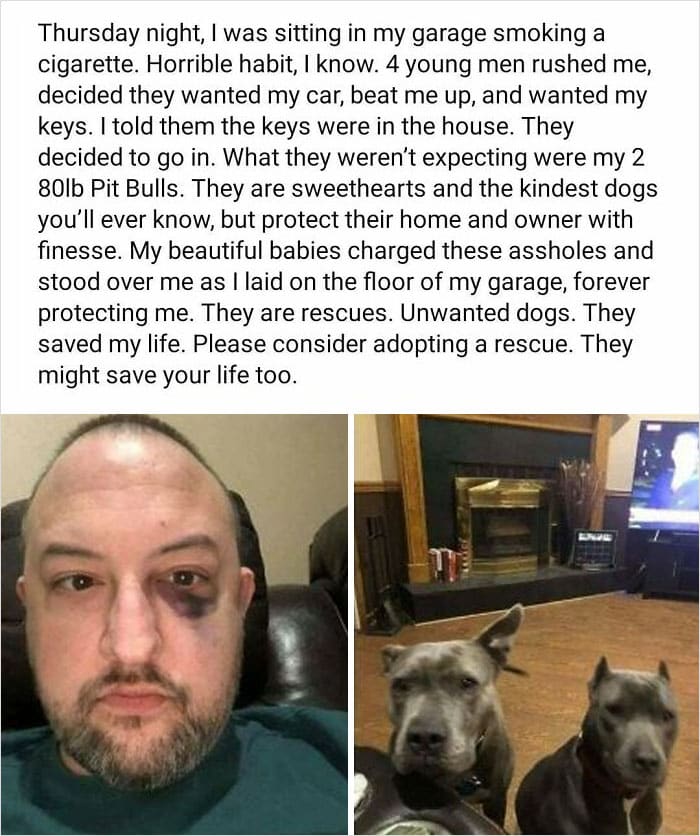 #2 This Dog Saved All Her Puppies From A Fire And Put Them All In One Of The Fire Trucks On The Scene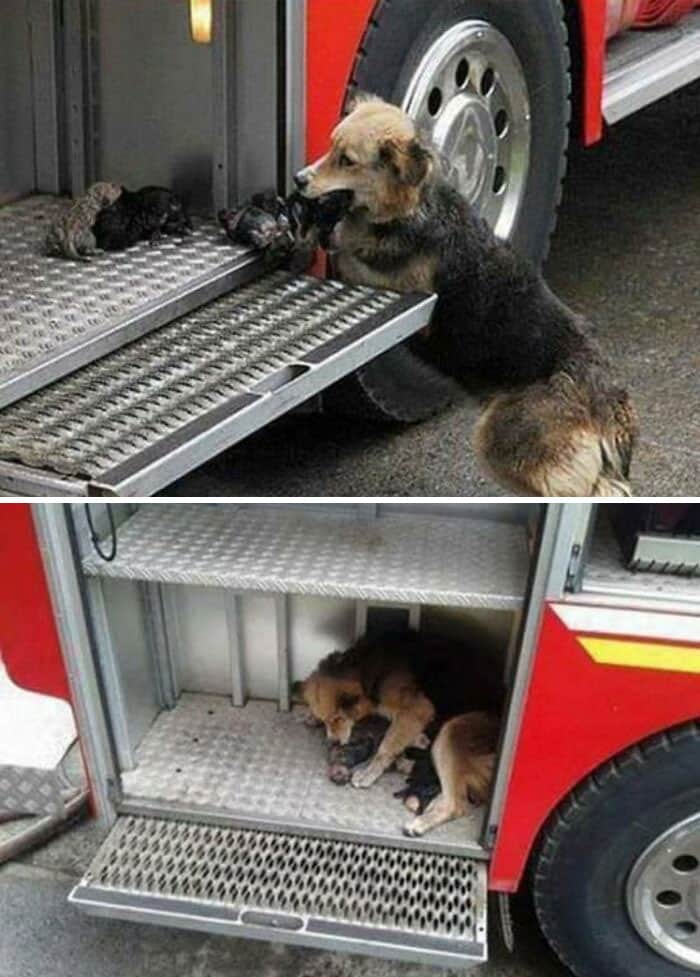 #3 Rescue Dog Drags Its Blanket Over To A Homeless Dog So They Can Share It On A Chilly Night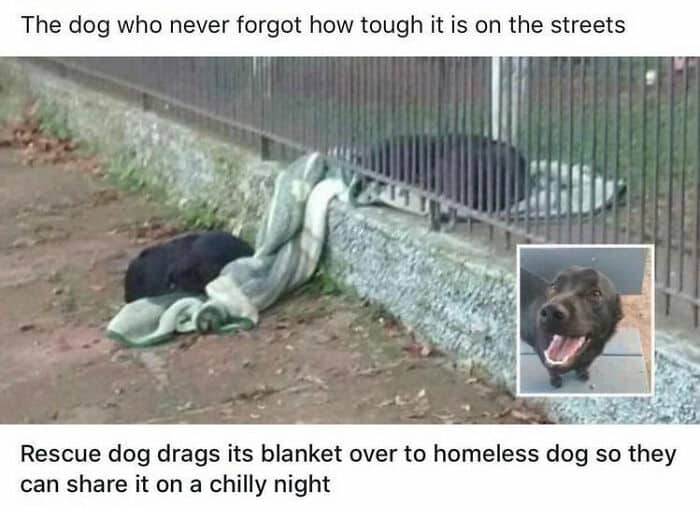 #4 This Is Zeus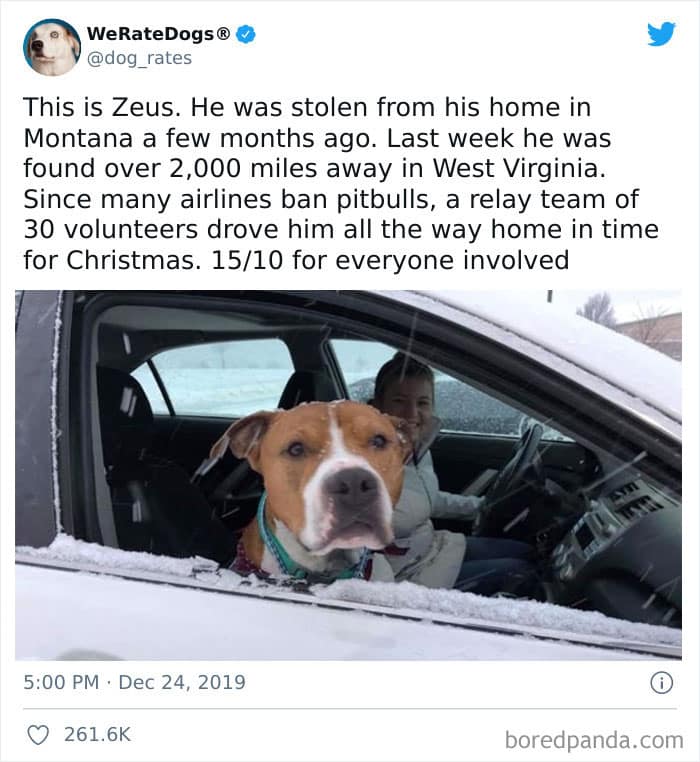 #5 Wholesome Af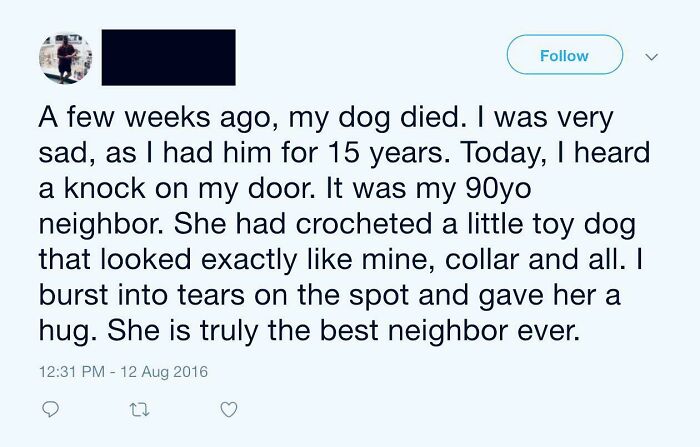 #6 The Owner In This Shop Allows Stray Dogs To Come In When It Is Dark So That They Can Spend The Nights Safely .. He Put Blankets To Cover The Cold Tiles So Everyone Has A Comfortable Bed .. Such Initiatives Must Be Shared!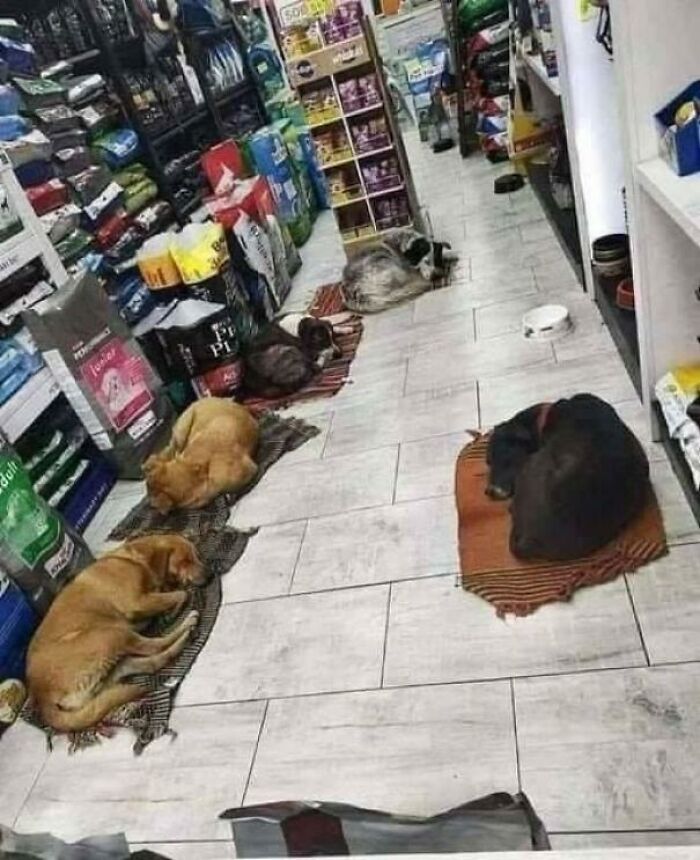 #7 Retired Nasa Astronaut, Leland Melvin's Official Portrait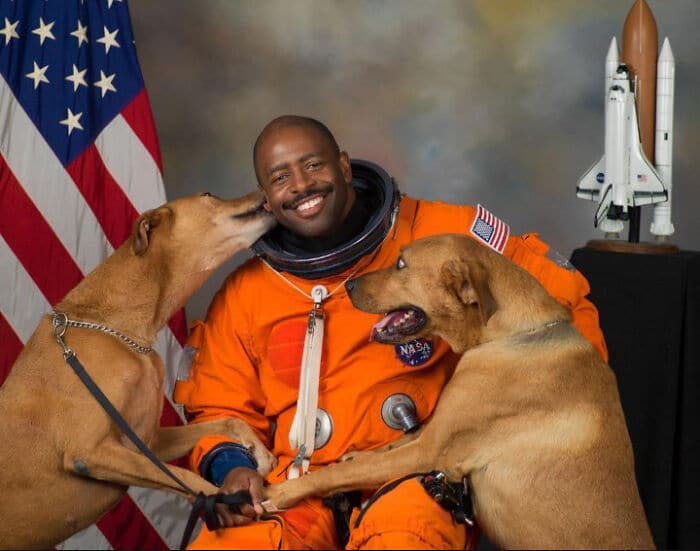 #8 I Got My Pup A Matching Chair So He Would Stop Stealing Mine. Needless To Say, He's Very Pleased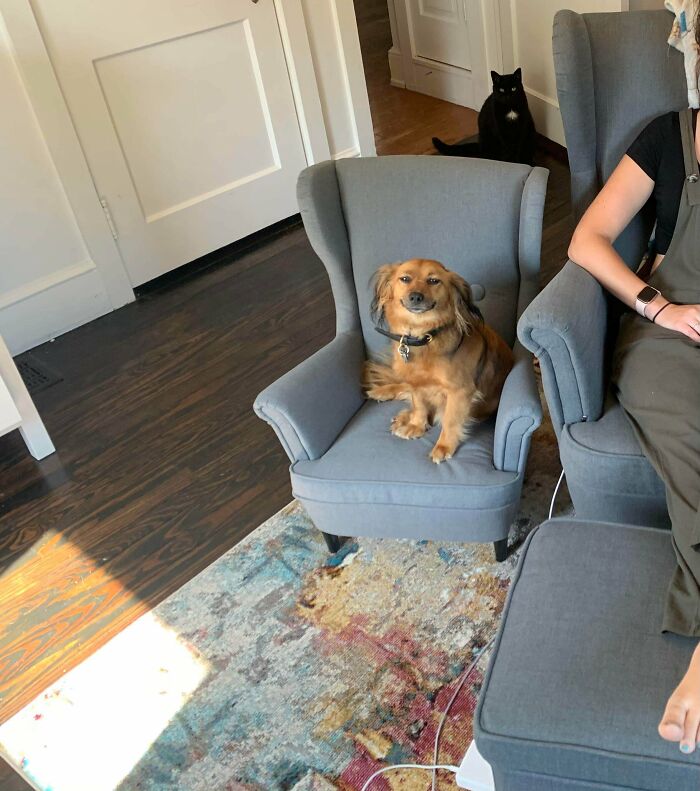 #9 My Son Was Waiting For The School Bus, When I Walked By And Saw This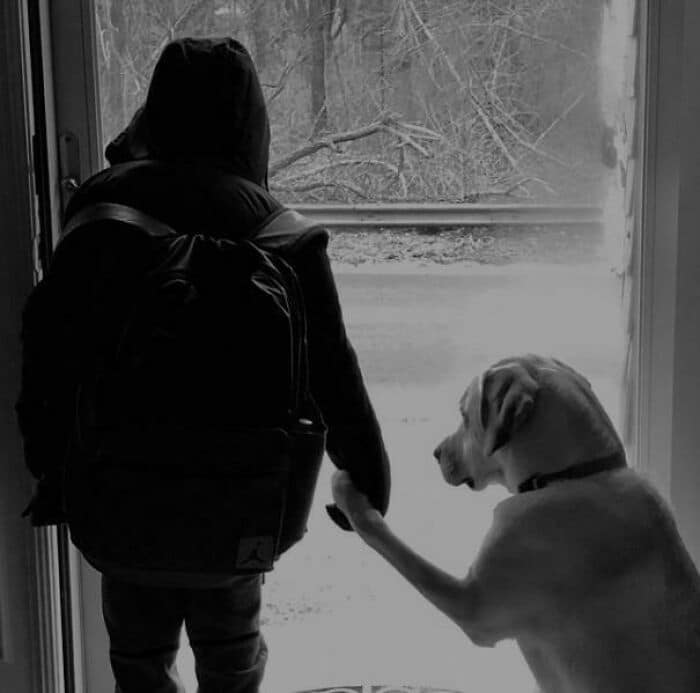 #10 My Son Always Texts To Say He's On His Way Home. So I Open The Door, Letting His 17 Year Old Cat, And 16 Year Old Doggo Know That He's On His Way. This Is Them Waiting For Him. Thought It Was Adorable, And Wanted To Share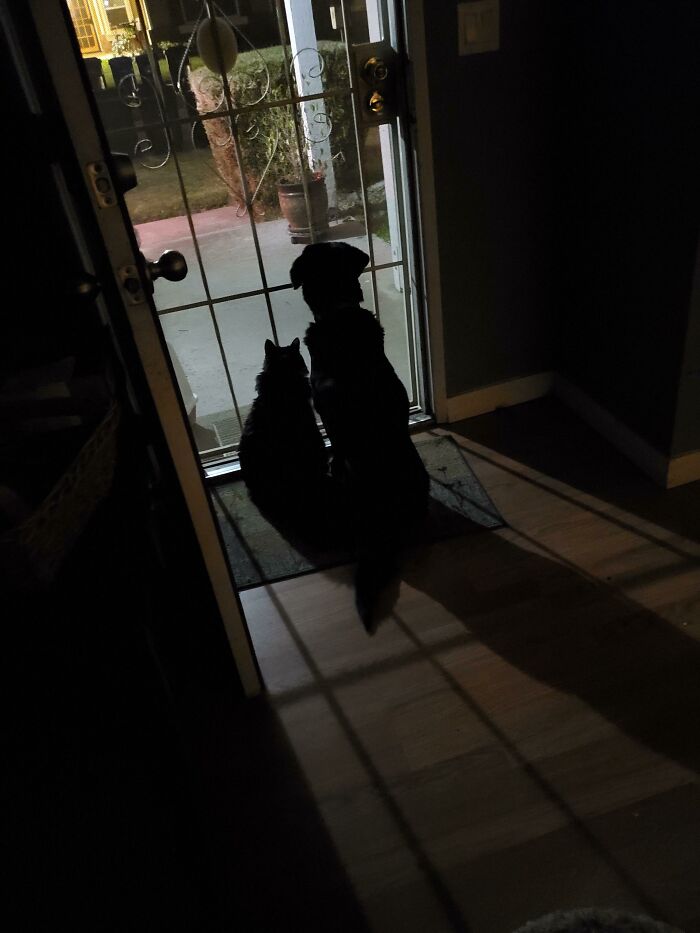 #11 This Will Always Be One Of My Favorite Photos Of All Time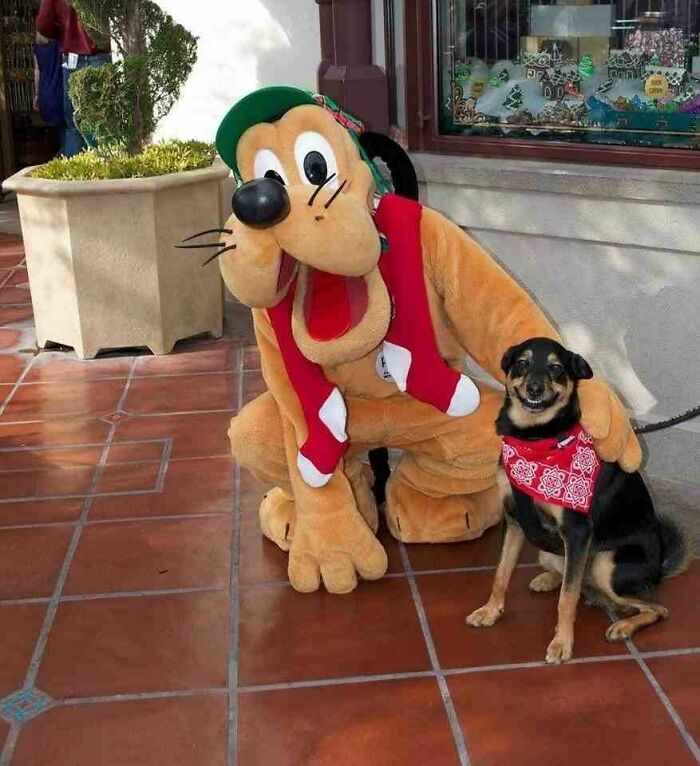 #12 The Goodest Of Girls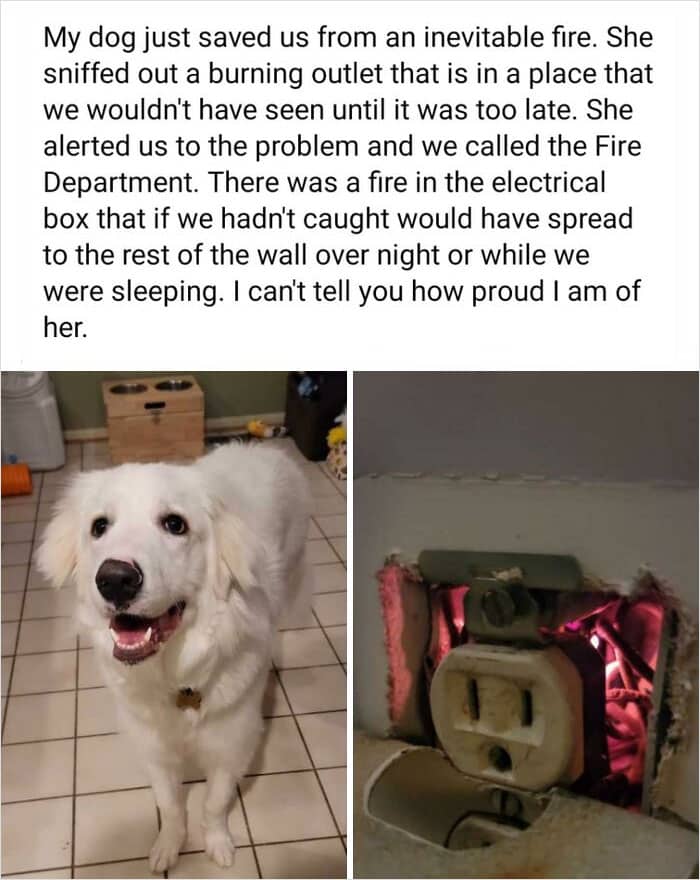 #13 Like Father, Like Son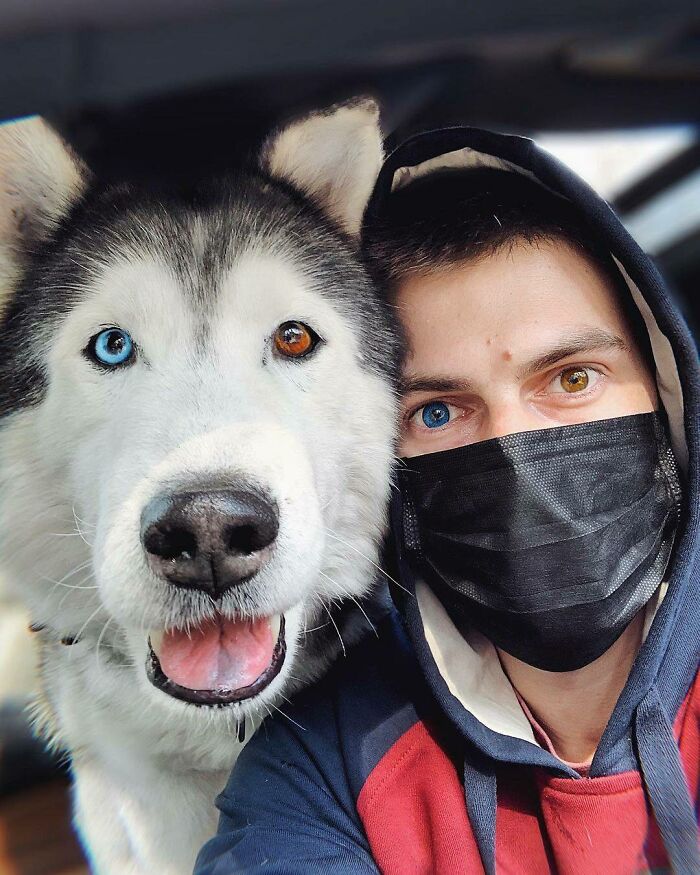 #14 Their Dog Hasn't Eaten Well Since They Brought Their Baby Home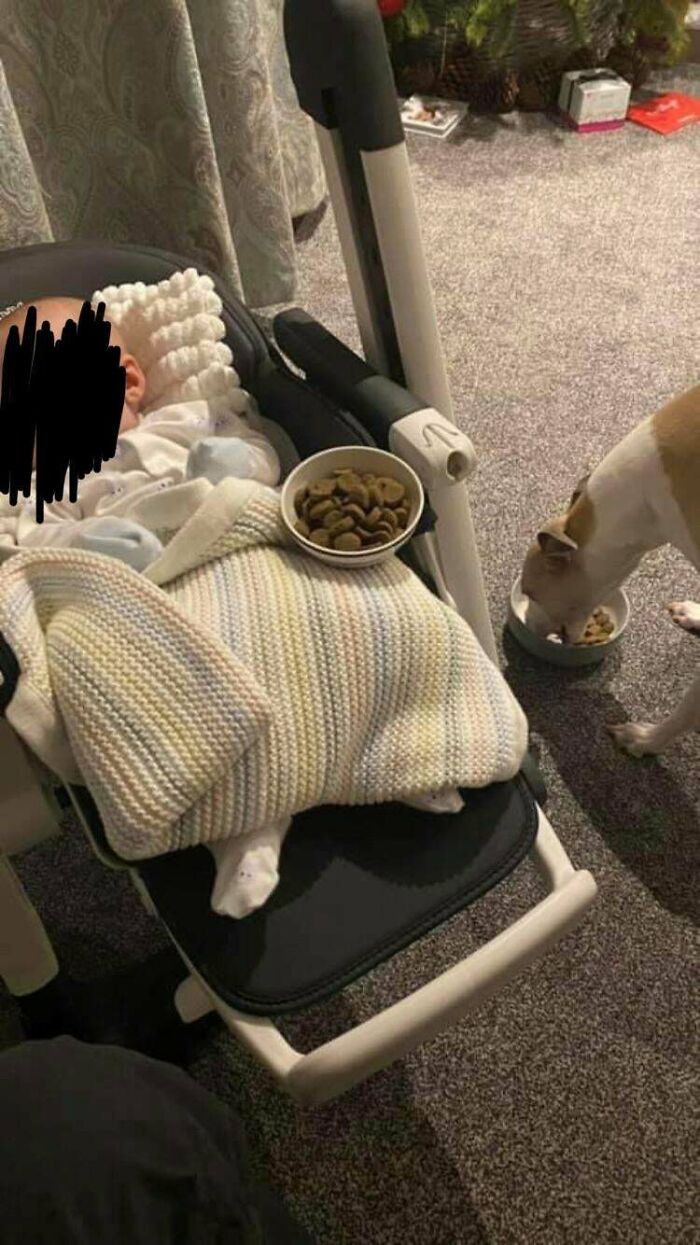 #15 Everyone's Welcome In This Pack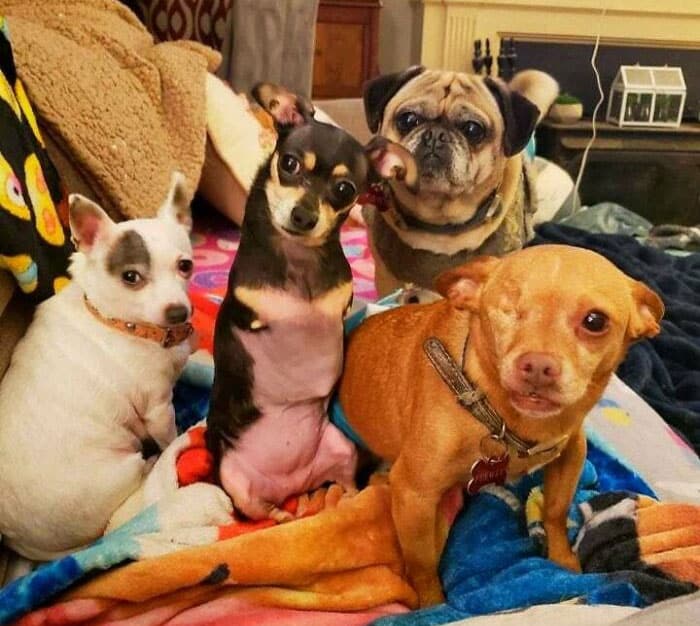 #16 Wholesome As Heck
#17 Yes… We Are Family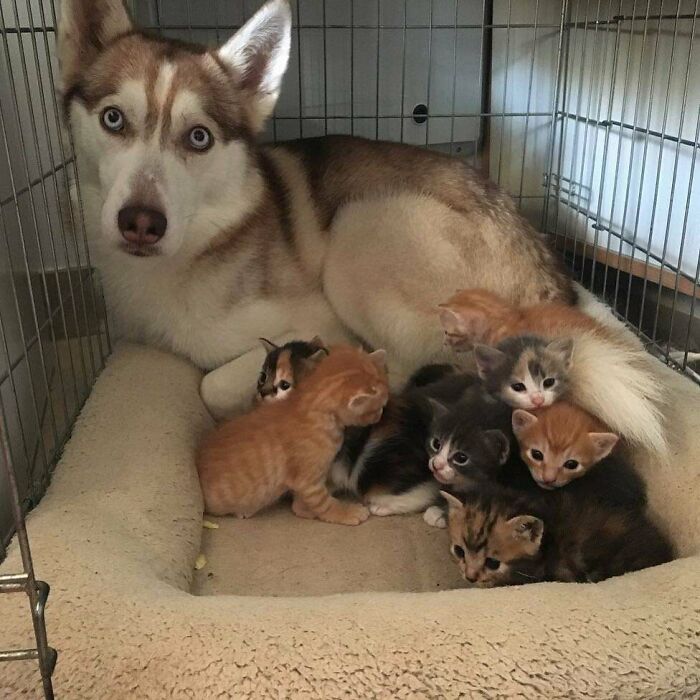 #18 Two Years And Tons Of Walks Later, Shiloh Has Reached Her Target Weight!!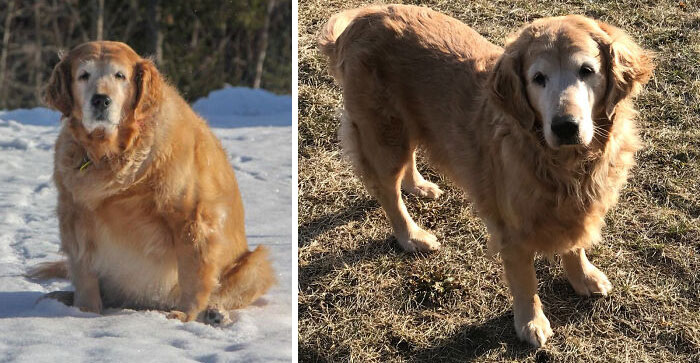 #19 Cow Posing With Their Buddy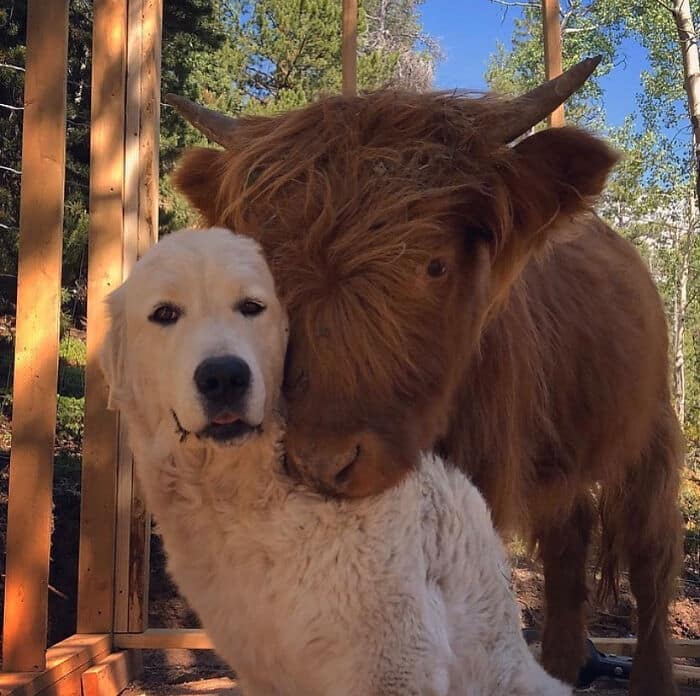 #20 Dad Who Didn't Want A Dog Now Tucks Him In For Nap Time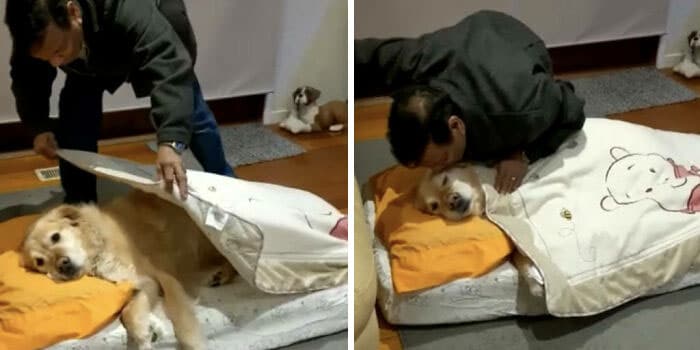 #21 When A President Loves His Dog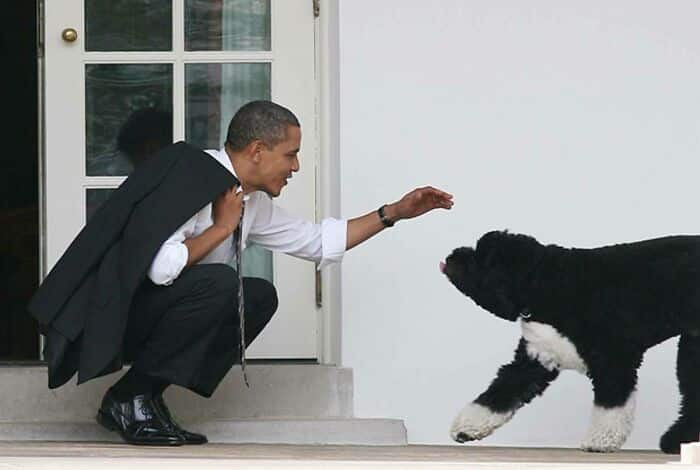 #22 Just An Old Dog And His Little Buddy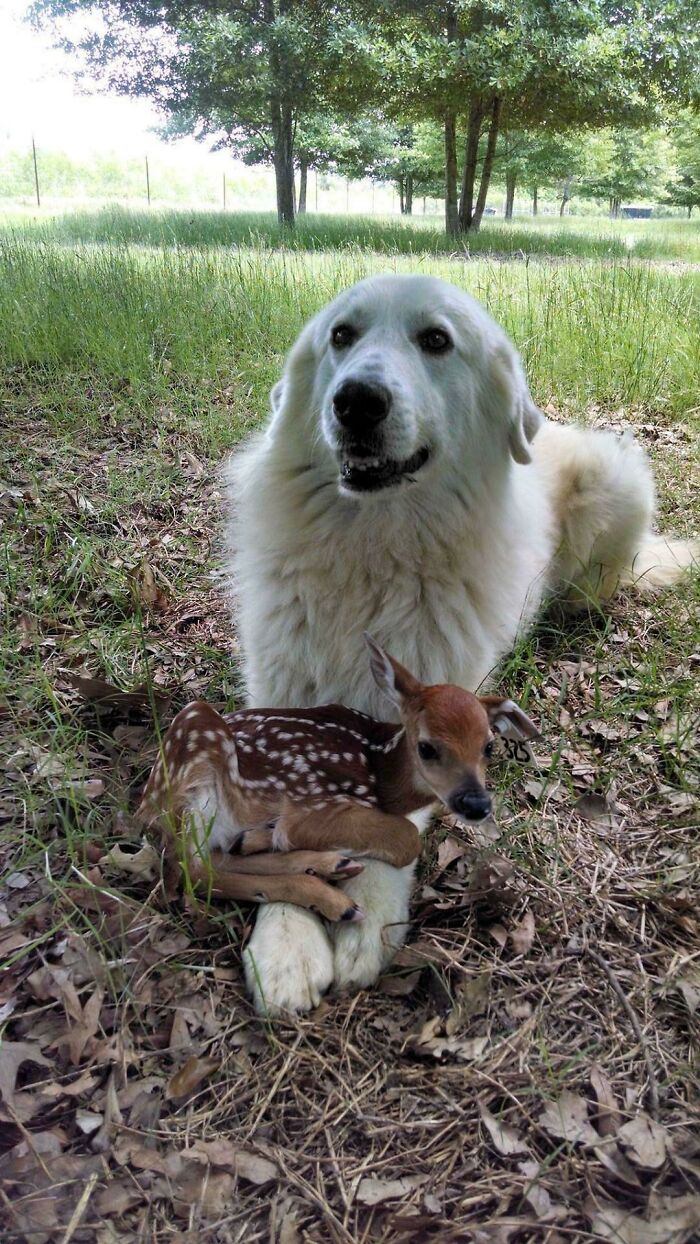 #23 Spotted This Cutie At The Grocery Store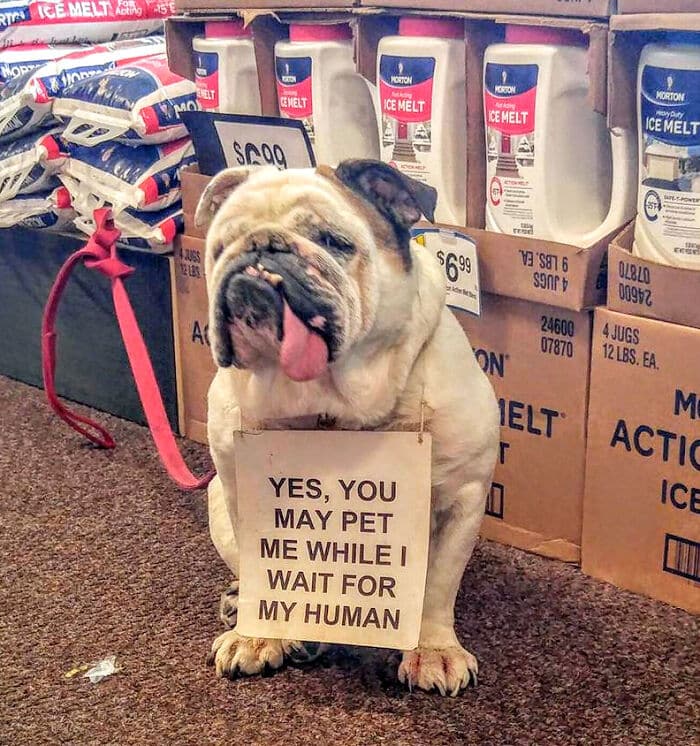 #24 My Senior(Ish) Dog Can't Swim By Himself Anymore So I Carry Him While He Takes A Dip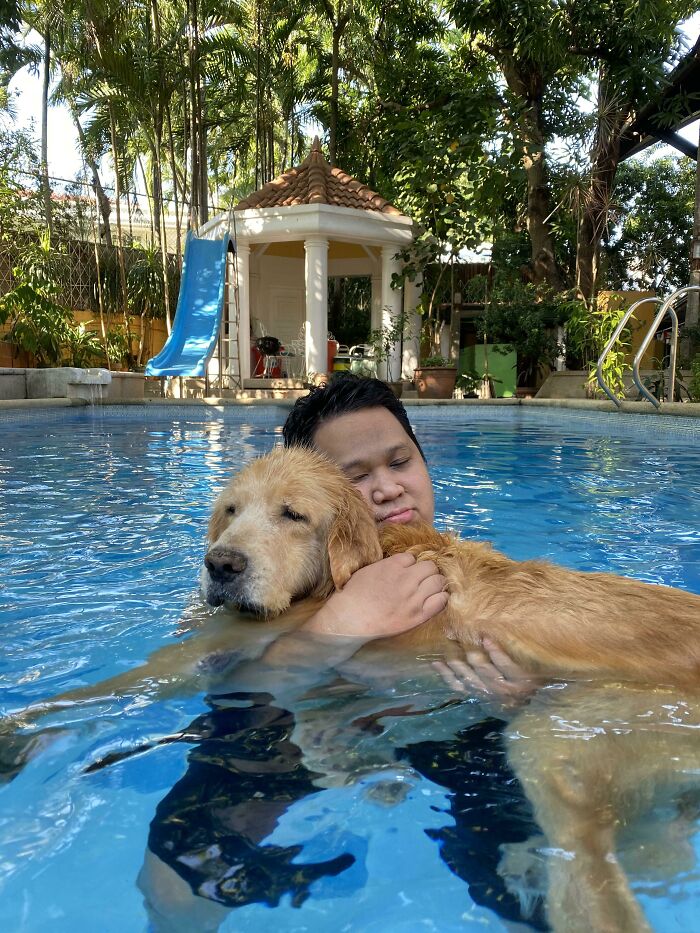 #25 Best Surprise Ever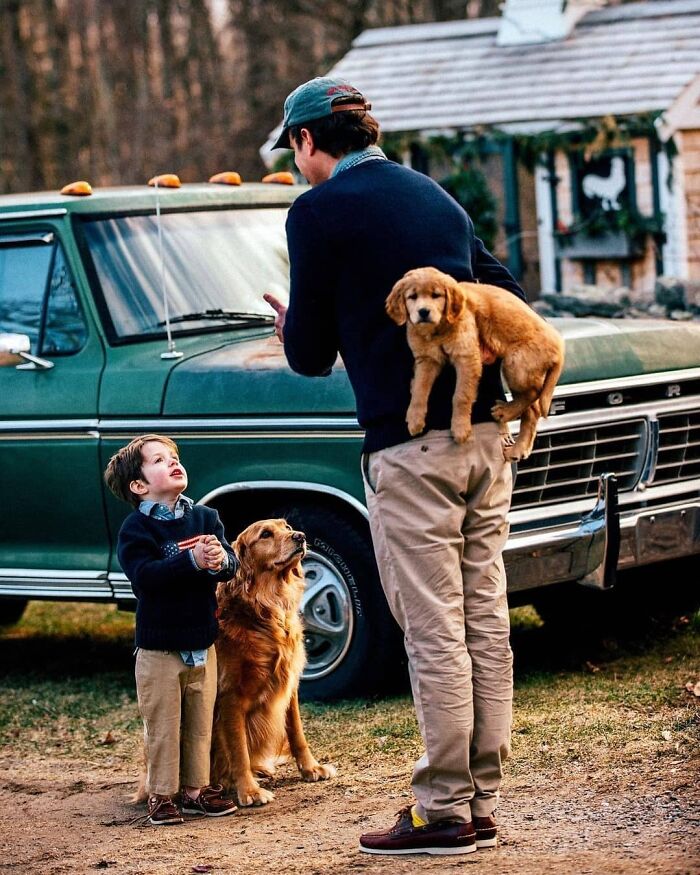 #26 Ham Saved My Life Yesterday. He Hurt His Paw But I'm Alive Because Of His Bravery. Thank You, Ham. You Are My Best Friend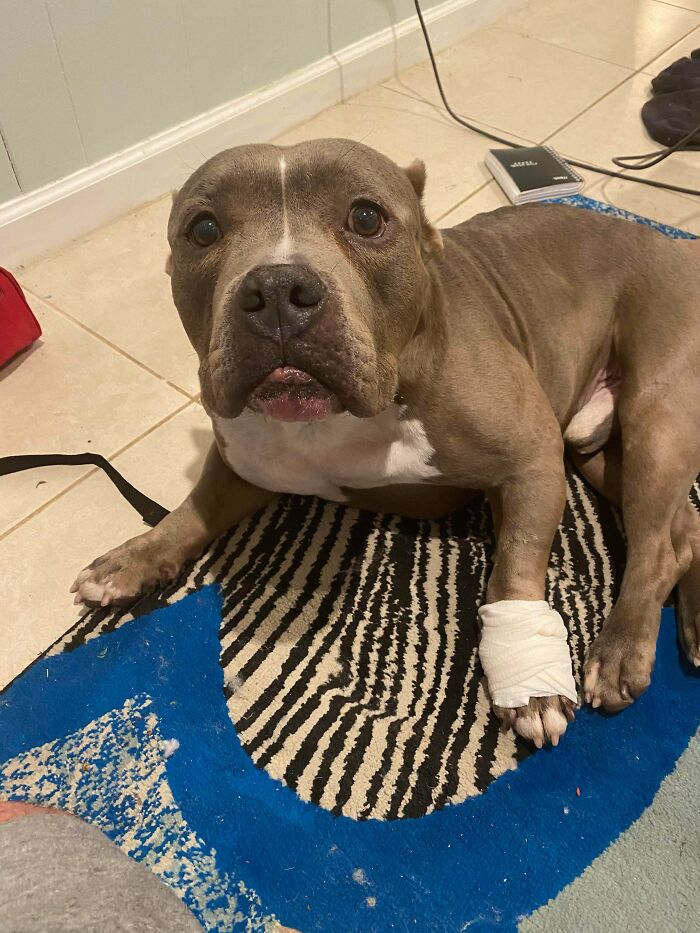 #27 Just A Short-Spined Dog Enjoying Life. His Name Is Quasimodo. Even If You're Different, You Can Still Enjoy Life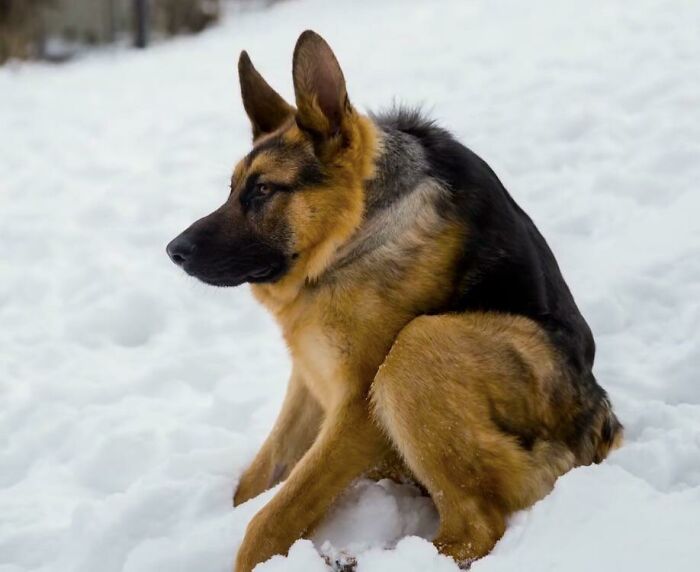 #28 After 9 Years Of Being My Best Friend, He Gets To Be My Best Man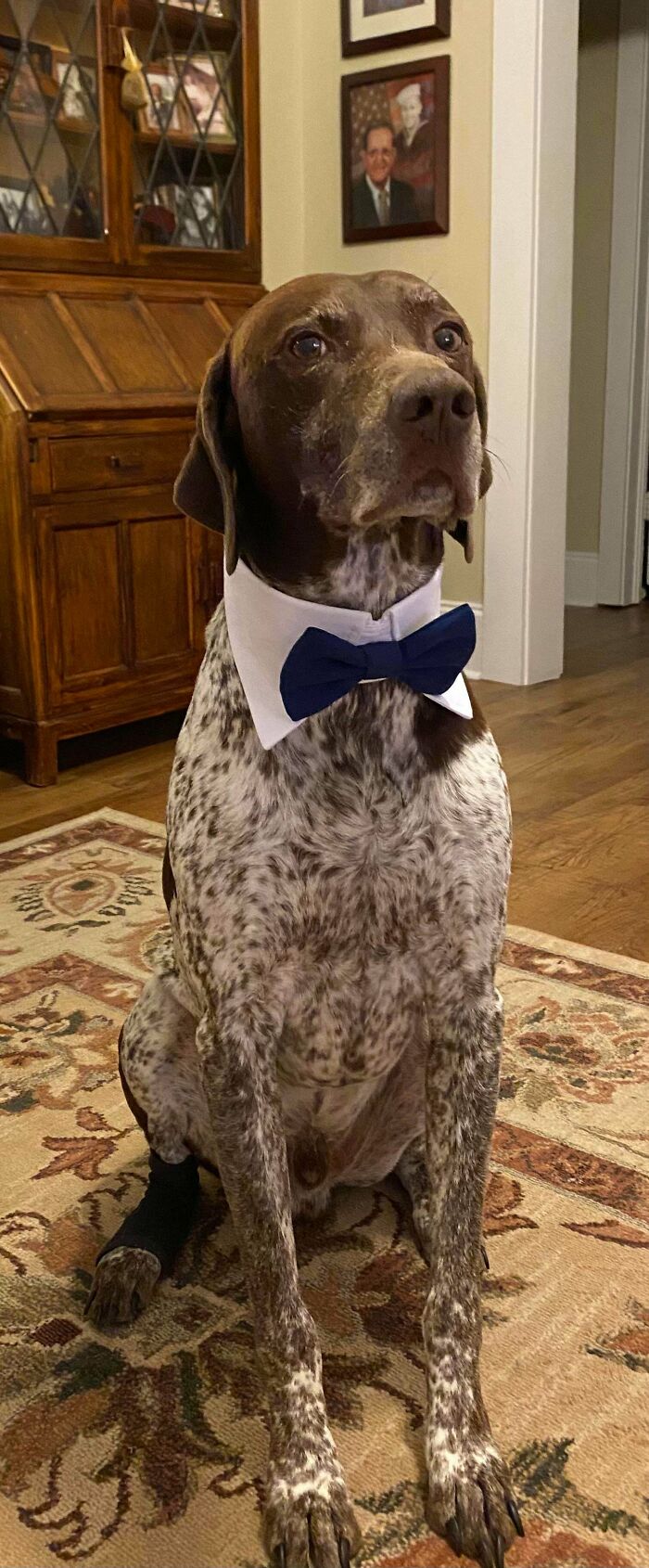 #29 Find This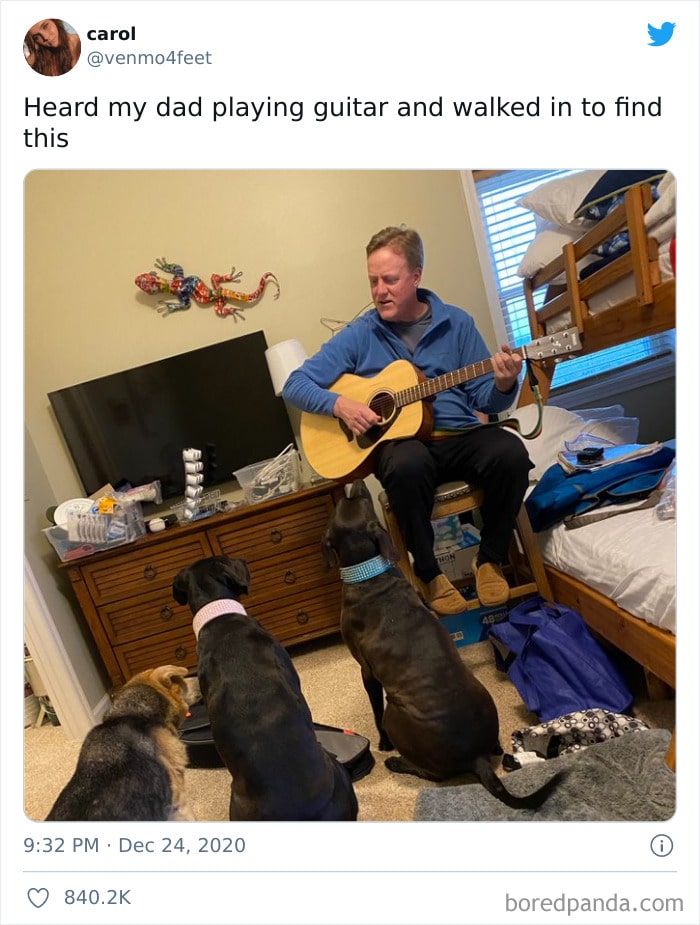 #30 And I Never Thought That 17 Years Later, My Best Friend Would Live To Meet My First Child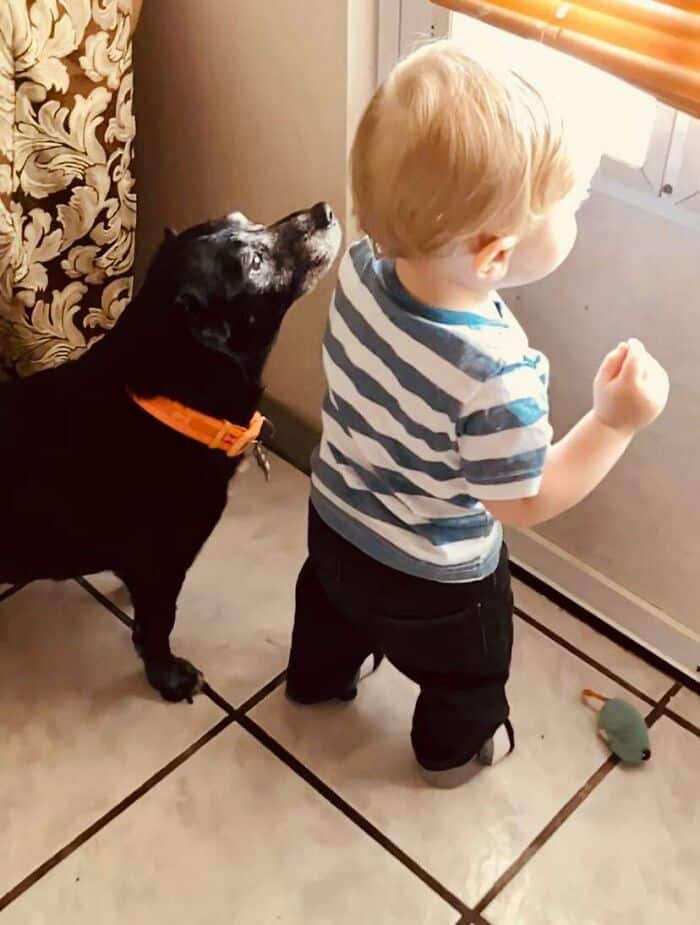 #31 Running Through The Lavender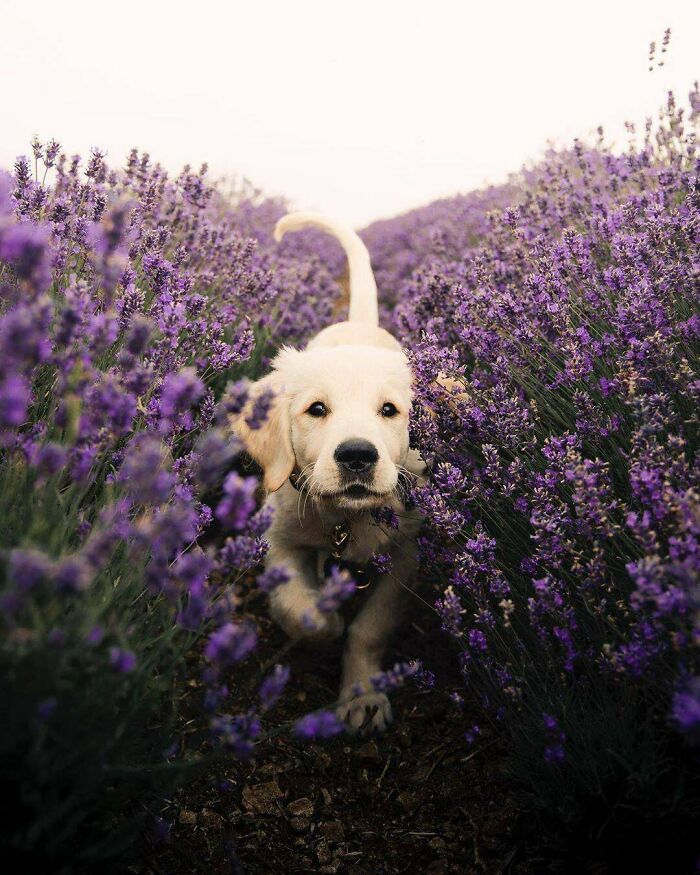 #32 My Son Has Noticed How Old Our Dog Is Getting, So He Tries To Comfort Her With His Stuffed Toy Sloth. She Loves It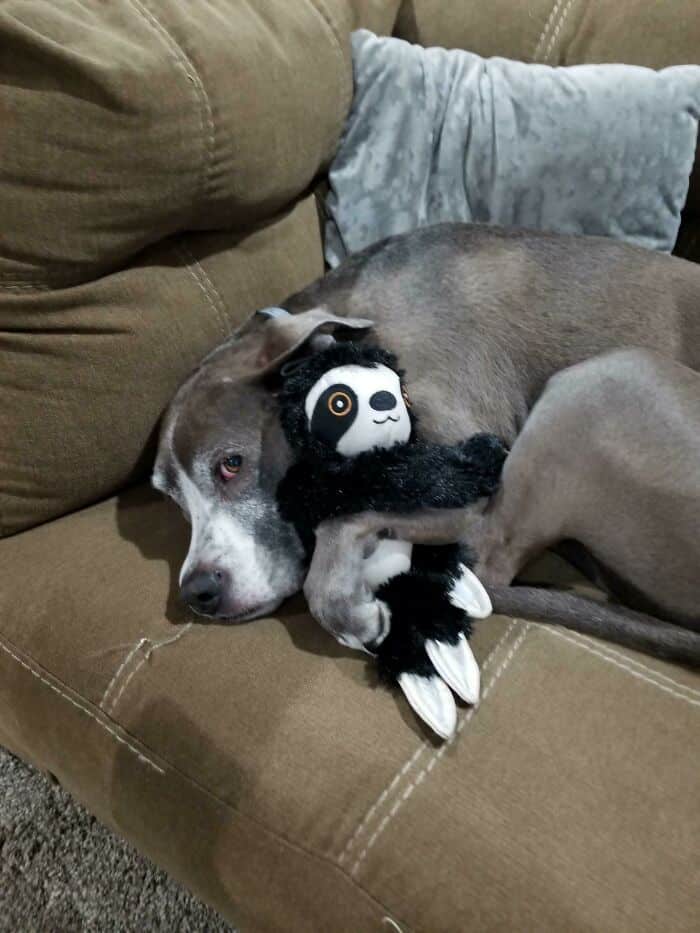 #33 Derpy Boi Cooling Off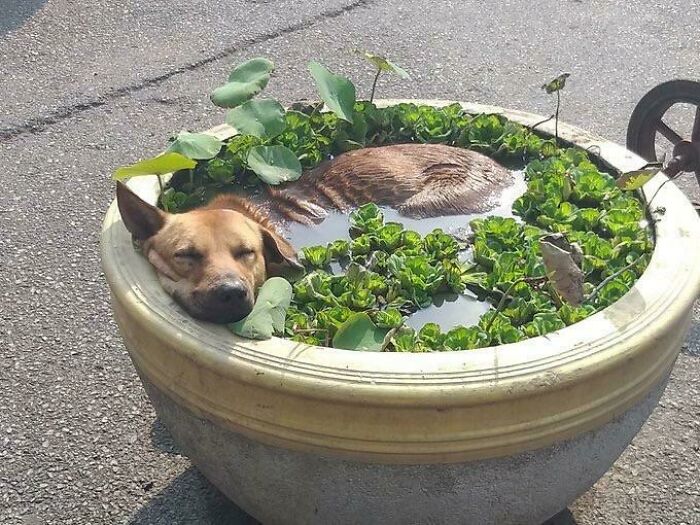 #34 Just A Boy And His New Dog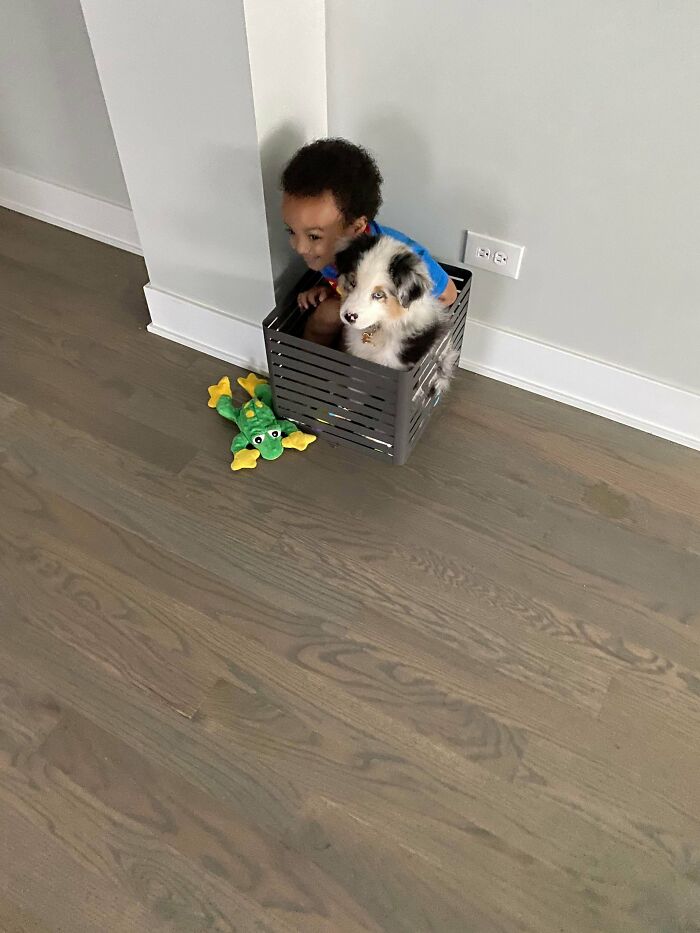 #35 This Little Dachshund Went From 56 Pounds Down To A Petite 9 Pounds!