People miss jokes all the time but not every time they get featured on the wonderfully weird r/woooosh subreddit. That's why when certain people made a joke of themselves by missing something sarcastically hilarious online, we couldn't help but show it to you. 
Scroll down to have a look.
The Bad Doctor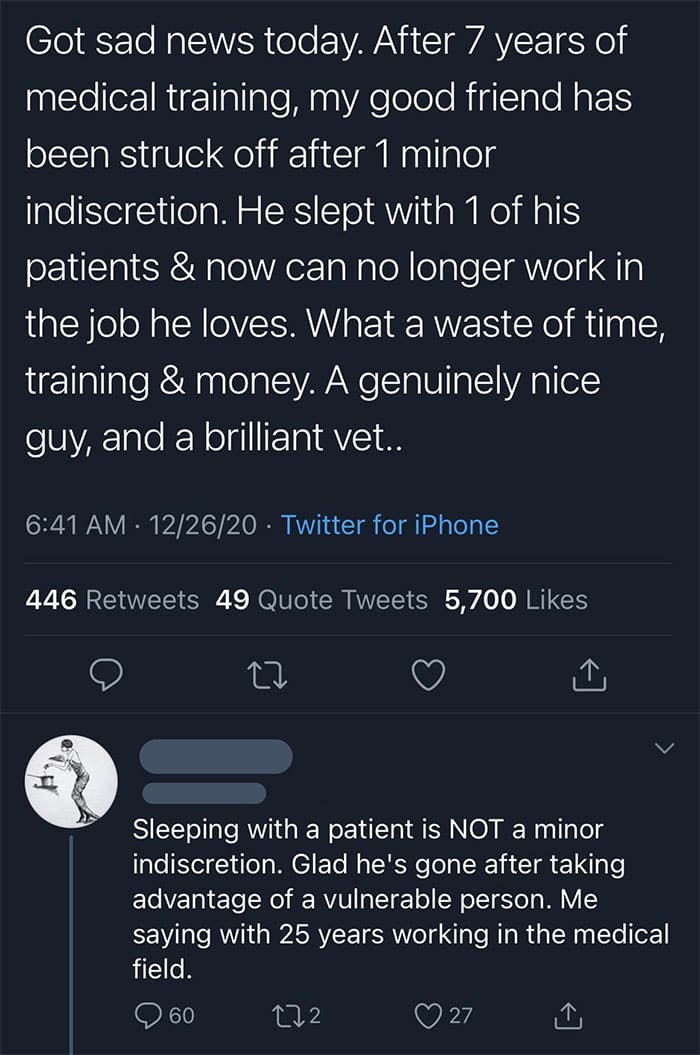 The Comment Got 9 Likes
It's Clearly A Magic Eight Ball
You Didn't Solve It
This Is So Sad Guys
I Thought It Was Real
Looks Like New York To Me
Some People Think They Are So Smart
Bruh Moment
The Manager Will Listen To Me… This May Not End Well
Some People Are Just Dumb
I Knew I Would Find That Comment
I Think The Punchline Was
We Are All Dumb
I Wonder How That Would Work
No Texas Really Is Massive
It's Just All Around Easier
This Is Two Stupid
Prince Phillip
I Thought He Would Have Got It
The World Goes On
Why Is Everyone On Instagram So Stupid
The Irony
My Friend On Discord
Onioned Lol
Insert *wow*
Congratulations! You Have Solved The Mystery!
Gravity. It Works In Amazing Way- Oh
It's Under Water
This Was Me Almost A Year Ago. I Have Returned To See If Anyone Remembers Me. Or If My Legacy Died With Me
My Friend Is Way Too Dumb
Oh Thank God She Corrected Him I Was Worried!
Wdym 2021 Won't Make Covid Go Poof?
It Was Just Too Deep.. He Didn't Understand
Nah They're Just Proud Of Their Pro-Gamer Son !