Fight me if you don't like adorable puppies. Please don't fight me; I have a spine like wilting tomato wine. But c'mon, puppies are really very cute. The carefree little goofballs make us fall in love with them in no time. 
We love adorable puppies so much that we hate seeing them growing up. But fur babies grow up pretty quickly. Here are 35 sweet pictures that will surely make you recall your memories of your pups!
Corgi and my father 1 year apart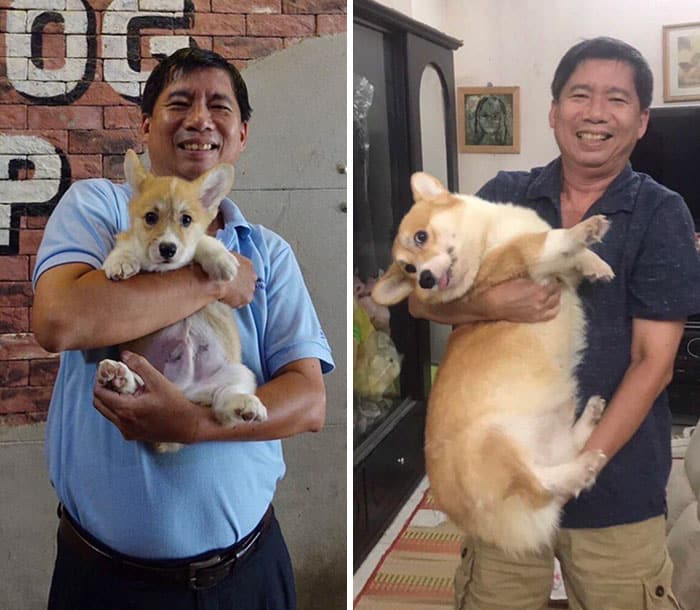 Elliot The Dragon And Elliott.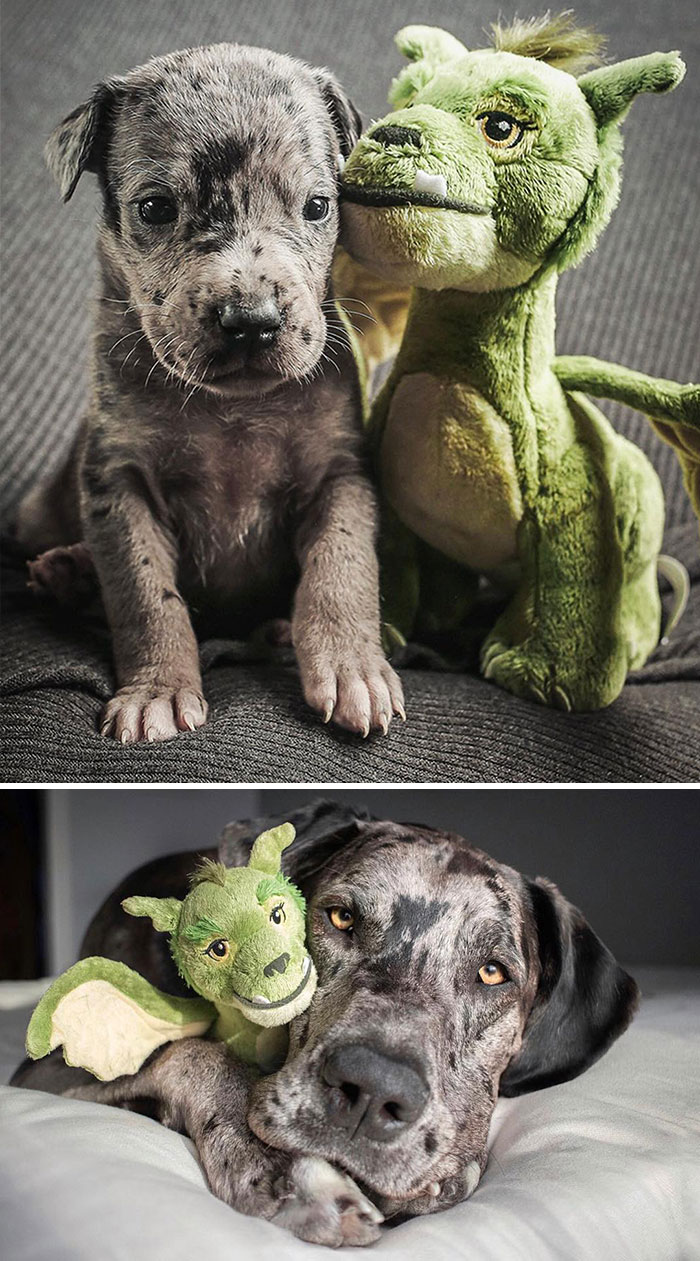 You've got a friend in me!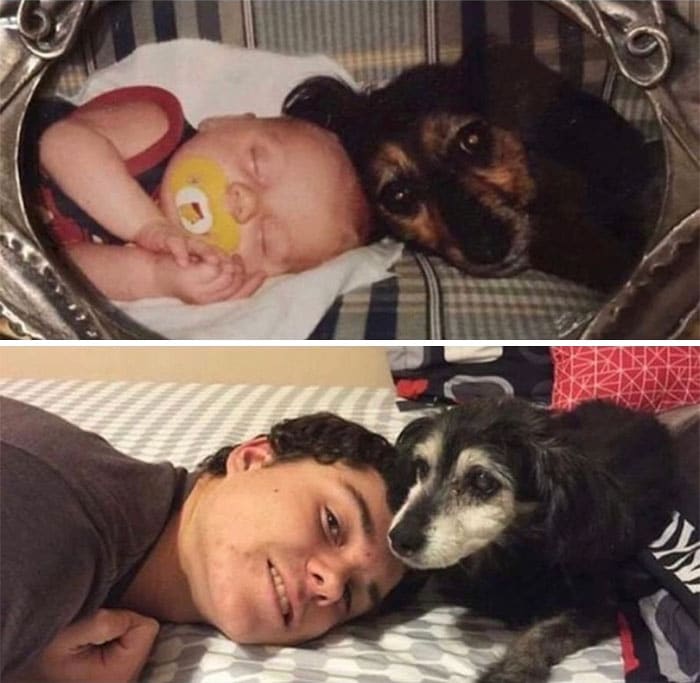 A brick will never give you up, let you down, run around or desert you. In fact, it won't do much of anything.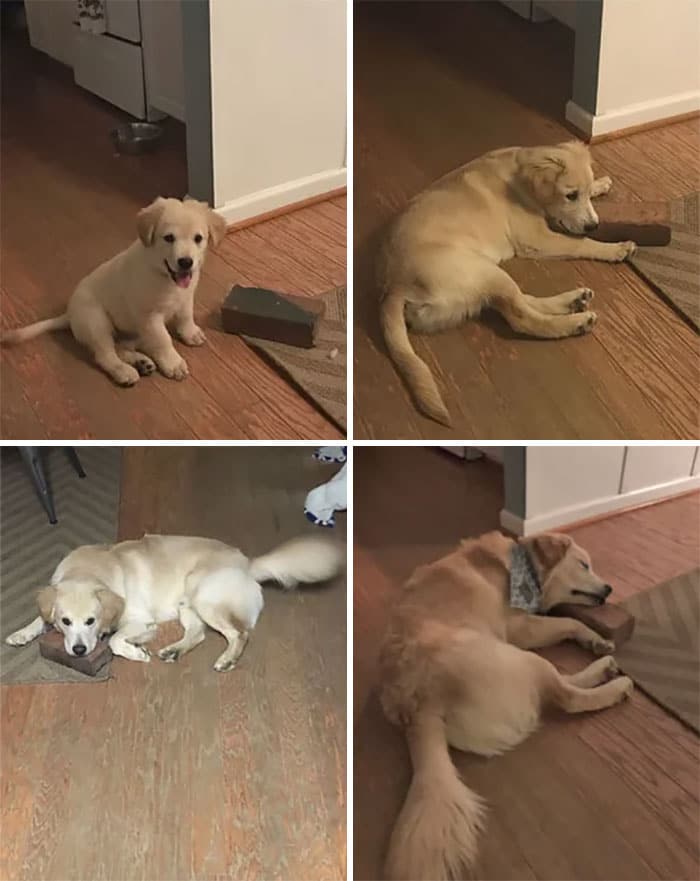 Why can't I fit mom?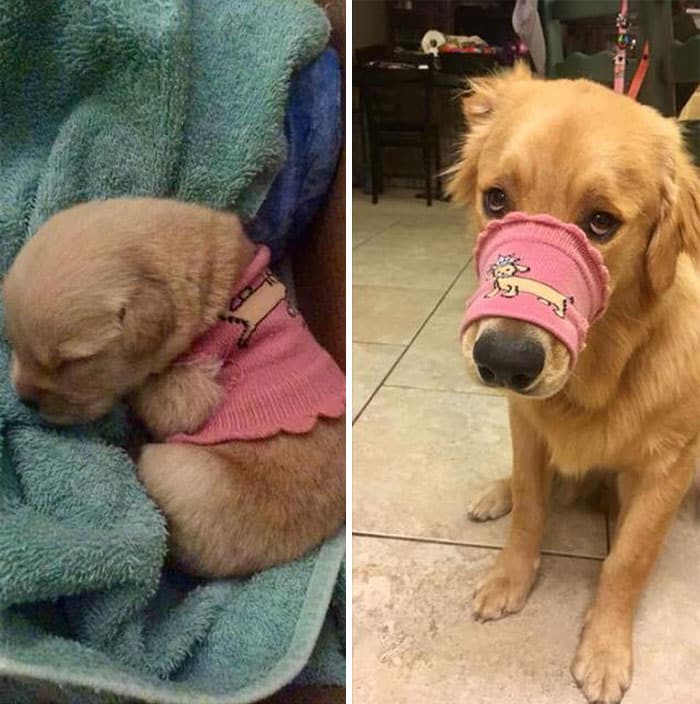 Surviving Cancer!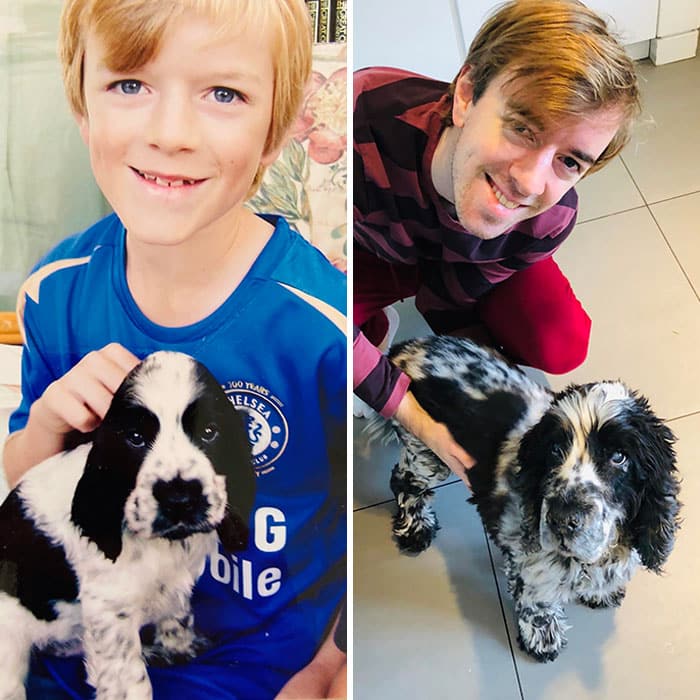 Now I need a bigger bed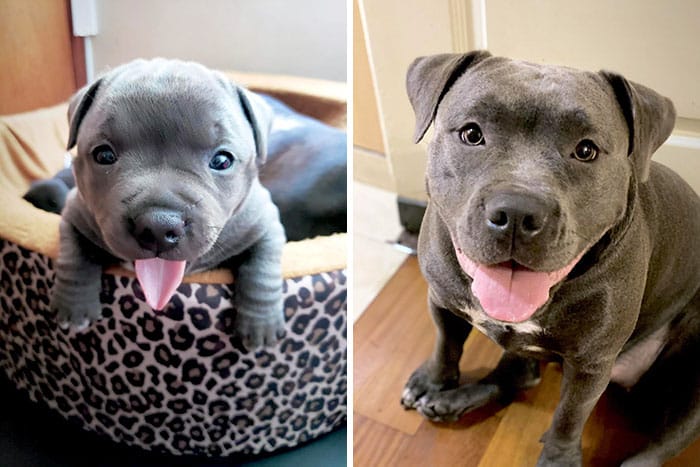 The human must have shrunk!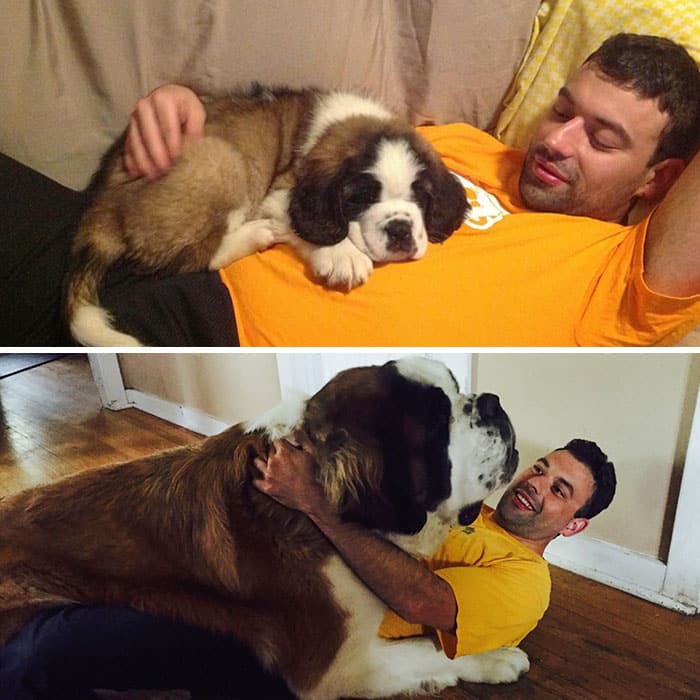 Someone get him a giant boot.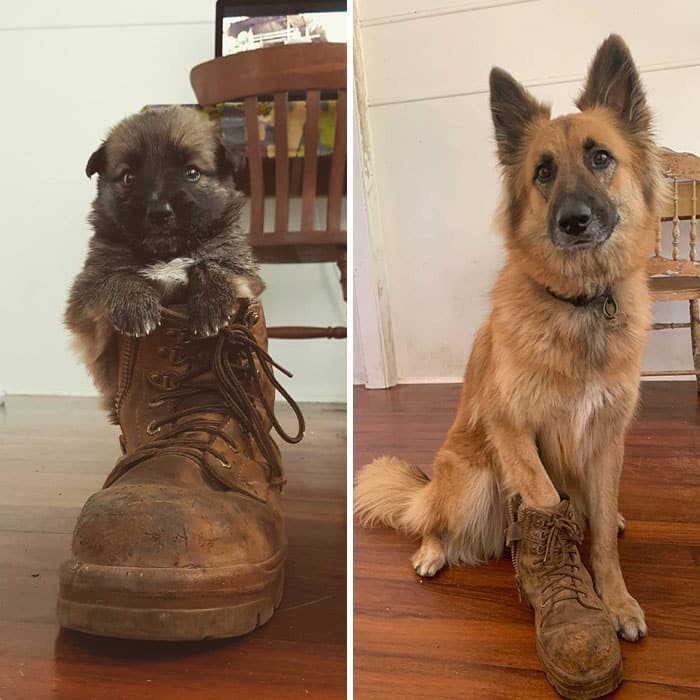 Christmas Together!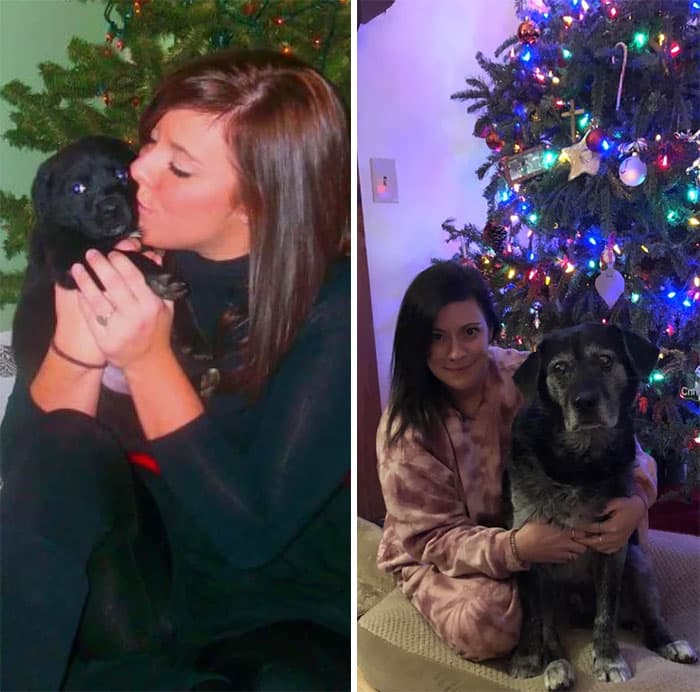 May I have your attention for a moment?
A Life long friendship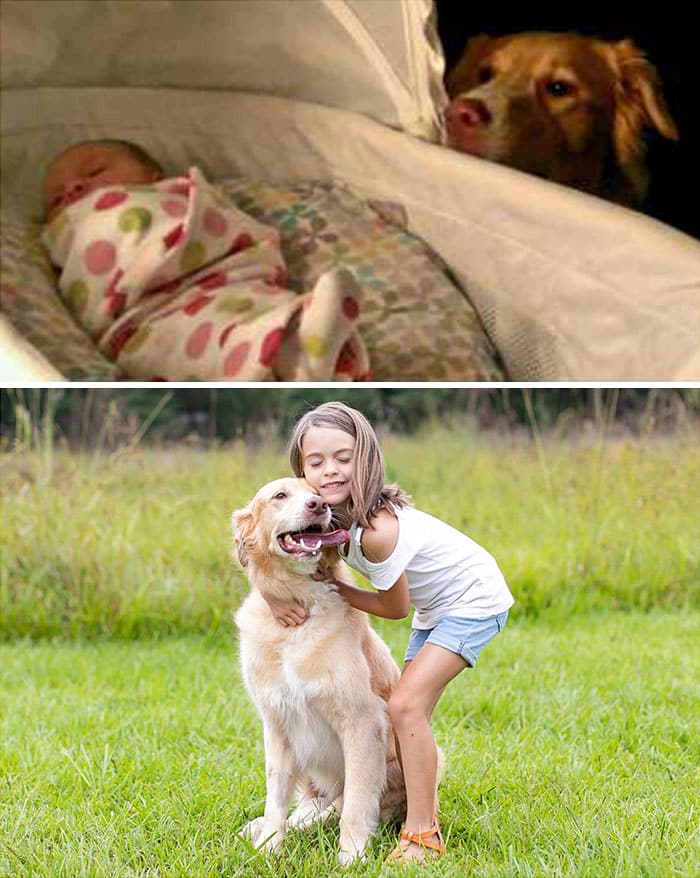 Ok, how much longer can we do this?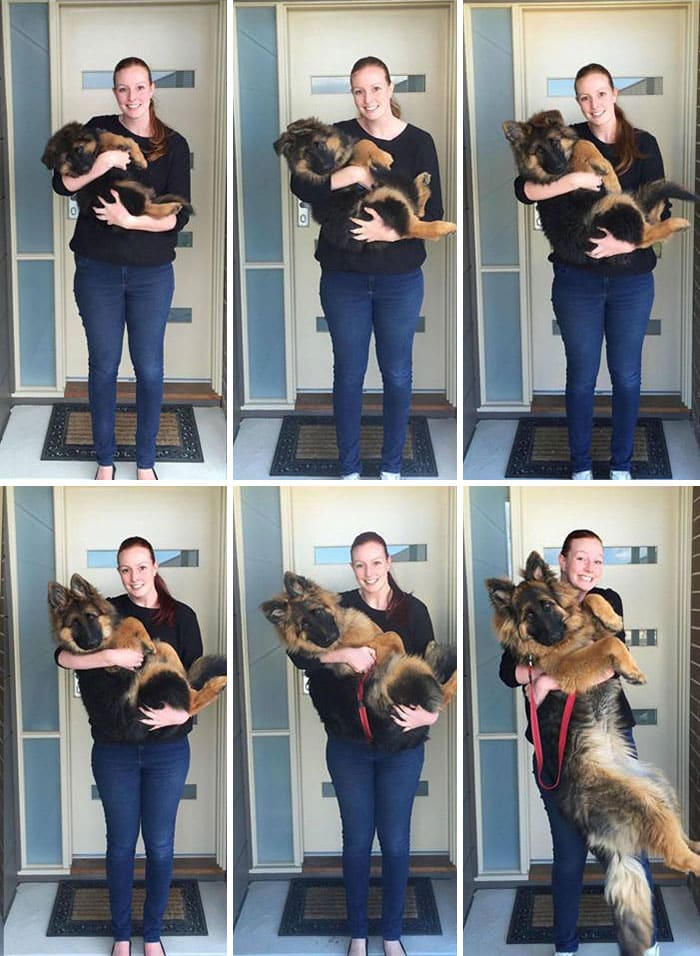 Mom, I'm still a lil pup!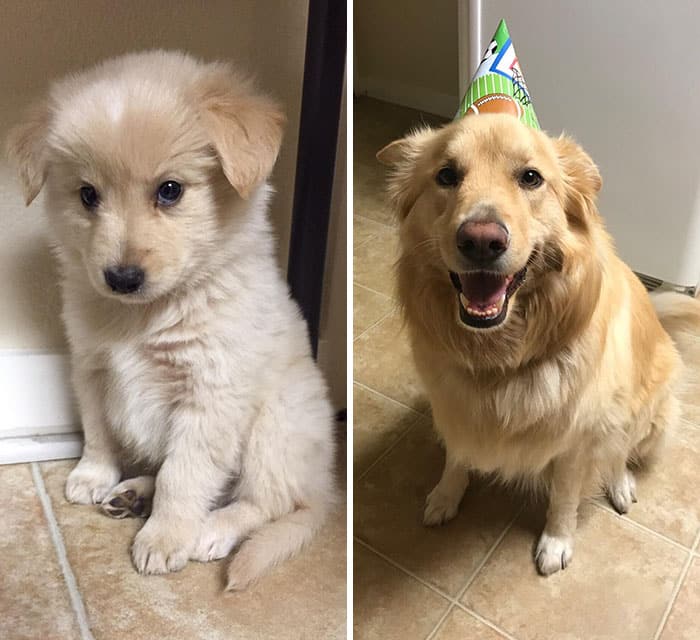 Still the same mess!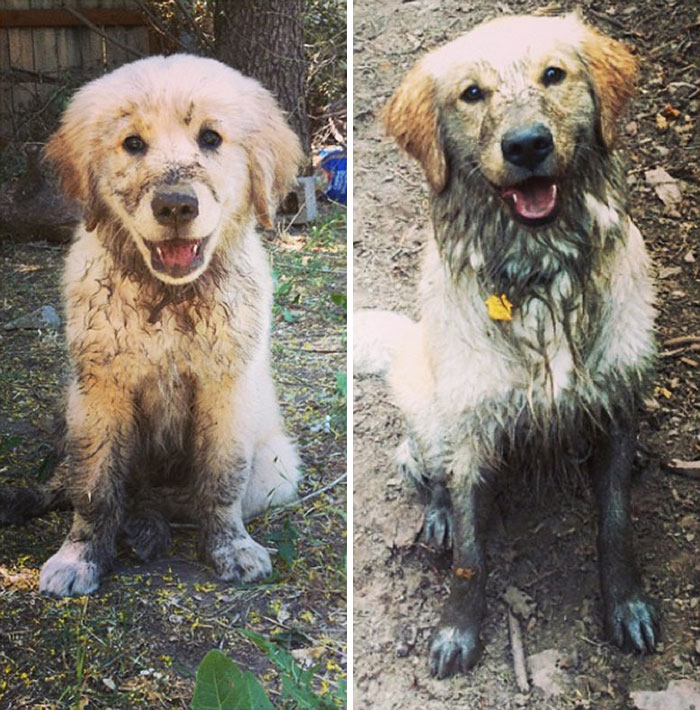 Enzo's magnificent 3- Months-Transformation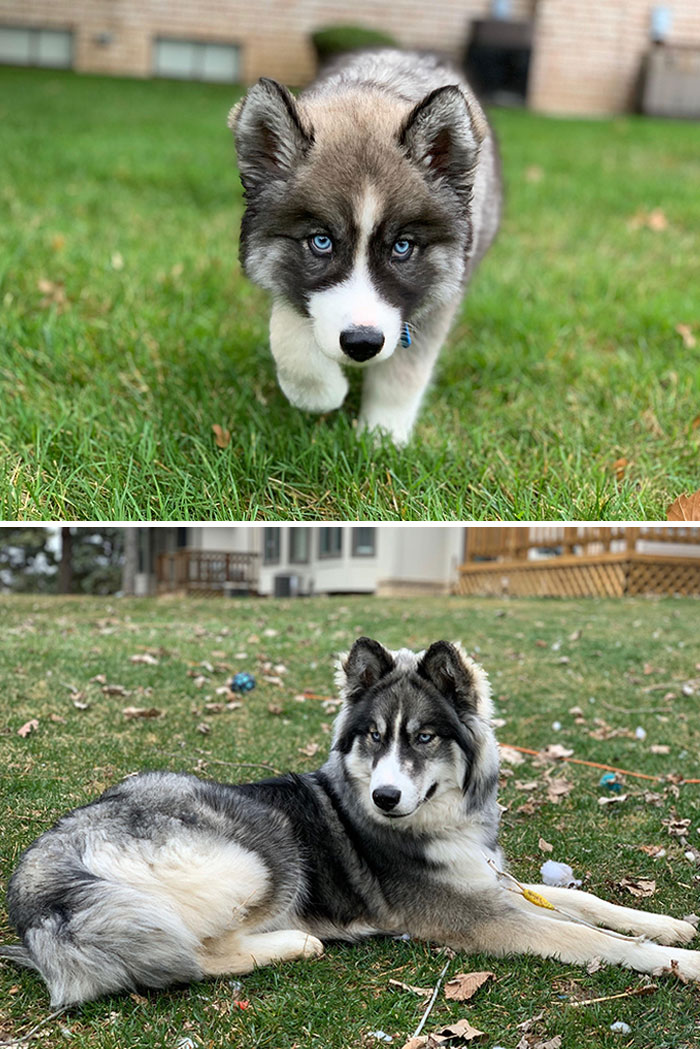 I've mastered the art of standing.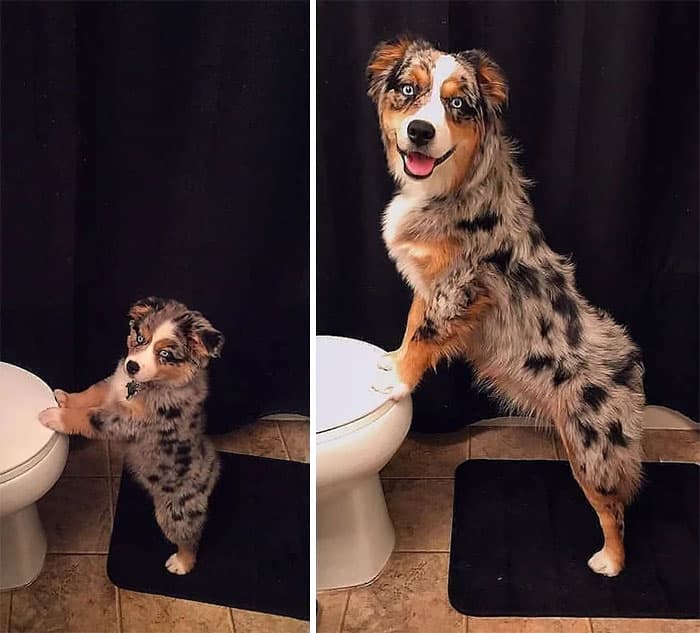 Once a baby, Always a baby!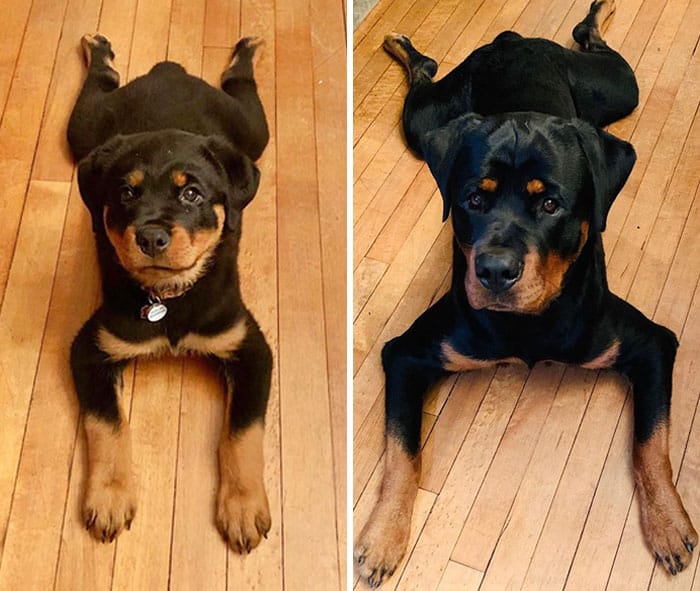 I'm not that big for my old sweater!
Dodger's Going To Outlive The Whole Family!

This was meant to be, his forever home.

You can get away with wearing a fabulous hat like that when you're five!

Dogs don't Retire.

I hope you 'ordered' this size. Wow!

10 Years Of Lending An Ear

Some Things Never Change!

13 years and wiggles later.

And a one and a two and lift …..

And it's a just-inked tattoo.

EARS!

Another dog's butt in the way!

I've outgrown my baby face!

I've accepted my fate.

Still very handsome in a bow tie!

Meet Bentley.